Blancmange share new single and live dates
By Classic Pop | September 8, 2022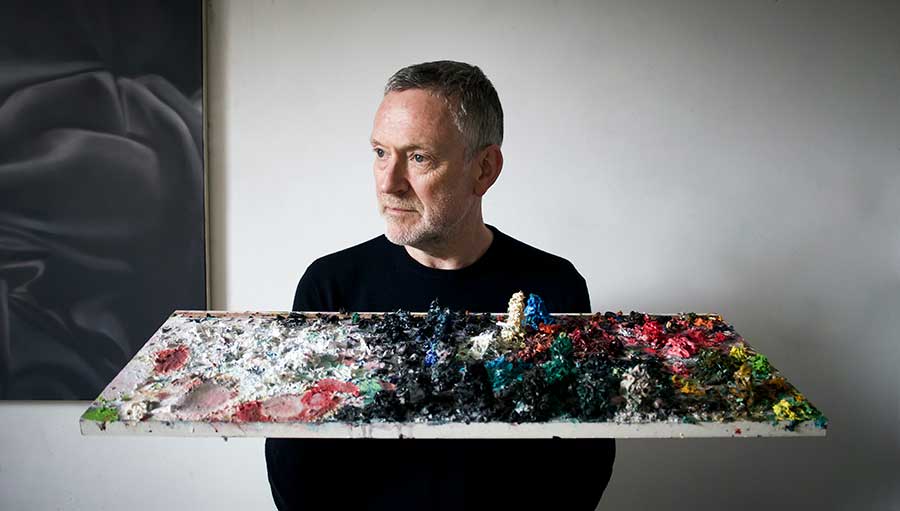 Blancmange have shared a new single, Reduced Voltage, alongside a John Grant remix of the track, ahead of the release of the forthcoming album, Private View.
The new album, out 30 September 2022, will be followed by an extensive UK tour that runs from 1 October through to a London Assembly Hall appearance on 10 December, with Stephen Mallinder, Bernholz, Oblong, Rodney Cromwell and Alice Hubble as special guests across the tour – full details below.
Neil Arthur explains of the new song: "I wanted a track driven by a singular minimal beat occasionally shot through with lyrical phrases. They're thoughts, hints of an internal dialogue. Feel the groove, feel the pain." before going on to say, "Me and Benge stripped away some of the original layers detail to make the track groove. Increasing the impact by reducing the content."
The new single is accompanied by a remix from long-time co-conspirator, John Grant who says, "I have loved Blancmange for close to four decades, so it's such an honour to be asked to remix a track off the new record. It was a blast and it's my first. Hope you enjoy."
Listen to the John Grant remix here.
Across the album, there's a deft marriage of futuristic electronic sounds, Arthur's unmistakable vocal hooks, and songs that veer from buoyant and joyful to dark and brooding.
Benge returns as a key collaborator, and David Rhodes (Kate Bush, Peter Gabriel, Scott Walker) returns as the guitarist, having previously performed with the band on 1982's debut Happy Families (as well as several other Blancmange albums) 
Private View tracklisting
What's Your Name
Here We Go Go
Chairs
Who Am I
Everything Is Connected
I Tried To Be You
Private View
An extensive UK tour throughout October, November and December follows a recent performance for Grace Jones' Meltdown – full details below.
PRIVATE VIEW TOUR
1 Oct – Rough Trade East, London
6 Oct – The HMV Empire, Coventry – w/ Bernholz
7 Oct – The Junction, Cambridge – w/ Oblong
8 Oct – Subscription Rooms, Stroud – w/ Oblong
13 Oct – Arts Centre, Colchester – w/ Oblong
14 Oct – University Y Plas, Cardiff – w/ Oblong
15 Oct – Cheese and Grain, Frome – w/ Oblong
20 Oct – Sub 89, Reading – w/ Oblong
21 Oct – The Level, Nottingham – w/ Oblong
22 Oct – Glassbox Theatre, Gillingham – w/ Oblong
27 Oct – The Fleece, Bristol – w/ Alice Hubble
28 Oct – The Boilerroom, Guildford – w/ Alice Hubble
29 Oct – Tivoli Theatre, Wimborne – w/ Alice Hubble
4 Nov – Exeter Theatre, Exeter – w/ Rodney Cromwell
5 Nov – The Brook, Southampton – w/ Rodney Cromwell
10 Nov – The Mill, Birmingham – w/ Alice Hubble
11 Nov – Kanteena, Lancaster – w/ Alice Hubble
12 Nov – The Forum Theatre, Barrow-in-Furness – w/ Alice Hubble
17 Nov – Corn Hall, Diss – w/ Rodney Cromwell
18 Nov – Gorilla, Manchester – w/ Stephen Mallinder
19 Nov – Hangar 34, Liverpool – w/ Stephen Mallinder
24 Nov – The Wardrobe, Leeds – w/ Stephen Mallinder
25 Nov – The Leadmill, Sheffield – w/ Stephen Mallinder
26 Nov – The Riverside, Newcastle – w/ Stephen Mallinder
1 Dec – The Lemon Tree, Aberdeen – w/ Stephen Mallinder
2 Dec – The Liquid Room, Edinburgh – w/ Stephen Mallinder
3 Dec – Queen Margaret Union, Glasgow – w/ Stephen Mallinder
9 Dec – Concorde 2, Brighton – w/ Stephen Mallinder
10 Dec – Islington Assembly Hall, London – w/ Stephen Mallinder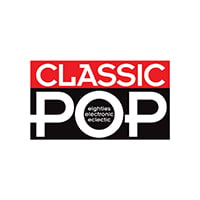 Classic Pop
Classic Pop magazine is the ultimate celebration of great pop and chart music across the decades with in-depth interviews with top artists, features, news and reviews. From pop to indie and new wave to electronic music – it's all here...