9 of the best vinyl and CD boxsets for Christmas 2022
By Molly Pickering | December 8, 2022
2022 has seen some fantastic boxset releases and remasters from an array of Classic Pop regulars, including The Cure, Blondie, Depeche Mode, and The Human League. We've put together some of our favourite vinyl and CD boxsets, from deluxe editions to collector's sets, that may help you out with your Christmas list…
Jump to the best vinyl and CD boxsets for Christmas 2022
Best vinyl and CD boxsets for Christmas

Remastered for the 30th anniversary, The Cure's Grammy-nominated, best-selling album Wish is now available as a 2LP set. Including hits such as Friday I'm In Love and A Letter To Elise, the anniversary edition of Wish has been newly remastered by Robert Smith and Miles Showell at Abbey Road Studios.

The Playing the Angel collector's edition deluxe boxset contains 10 12-inch vinyl discs featuring singles such as Precious, A Pain That I'm Used To, Suffer Well, and John the Revelator/Lilian.
"The best Depeche Mode 12" boxset since 1990's Violator, these 10 discs highlight how underrated the mid-00s were for dance music and for the band themselves." – John Earls

The super deluxe collector's edition from Blondie was finally released in June 2022, four years after it was first announced. This extensive career-spanning collection includes 124 tracks (36 of which are previously unissued),  remastered from the original analogue tapes and cut at Abbey Road Studios. In addition, the boxset features four dozen demos, alternate versions and outtakes, a 120-page discography book plus a 144-page hardback book.

Creating the iconic soundtrack of the 80s, John Hughes' movies made a lasting cultural impression that's still felt today. The new Life Moves Pretty Fast: The John Hughes Mixtapes boxsets have been curated and remastered by Hughes' music supervisor Tarquin Gotch. These impressive boxsets, available as a 74-track 4CD set or 73-track 6LP incarnation collates songs from Hughes' iconic movies including The Breakfast Club, Sixteen Candles and Pretty In Pink.
"What marks this compilation out is how deep Hughes – and Gotch – went for their cuts. While other movies of the era chased the latest pop wonder or pulled some past jukebox fave, Hughes' films gave a platform to more alternative – and often British – fare." – Steve O'Brien

Toyah's 1981 album, Anthem has been remastered for a super deluxe edition. The boxset includes 3CDs, DVDs, 2LPs and a 7″ of the flexipop single Sphinx, plus artwork and unseen imagery.

George Michael's iconic album Older is celebrated in this special deluxe edition boxset the features the original LP on double 180g vinyl remastered from original tapes plus Upper, available on vinyl for the first time. It also includes five CDs, three 12"x12" art prints and a 12"x12" 48-page book, The Story of Older, with contributions from key people who helped make the album plus rare and previously unseen photos.

Pressed on coloured vinyl, The Human League's The Virgin Years boxset contains a selection of LPs from their tenure with Virgin Records – Dare, Hysteria, Crash, and Romantic?. Also included is the mini-album Fascination!, featuring standalone singles (Keep Feeling) Fascination and Mirror Man.
"The Virgin Years is a chance to get reacquainted with the League falling in love with pop again." – John Earls

Recorded in Syracuse, Prince And The Revolution Live was originally shown on TV in 1985  before becoming a much-loved bootleg. Now, the remastered Prince and the Revolution Live boxset is available on 3-LPs, as well as Blu-Ray and CD. The 20-song setlist features hits including Let's Go Crazy, 1999 and Purple Rain.

Coinciding with their ABBA Voyage show, these latest boxsets from the Swedish superstars presents their full back catalogue on vinyl and CD. Released in 180g 10LP and 10CD incarnations, the boxsets comprise ABBA's nine studio albums plus a specially curated disc of tracks which only appeared as singles.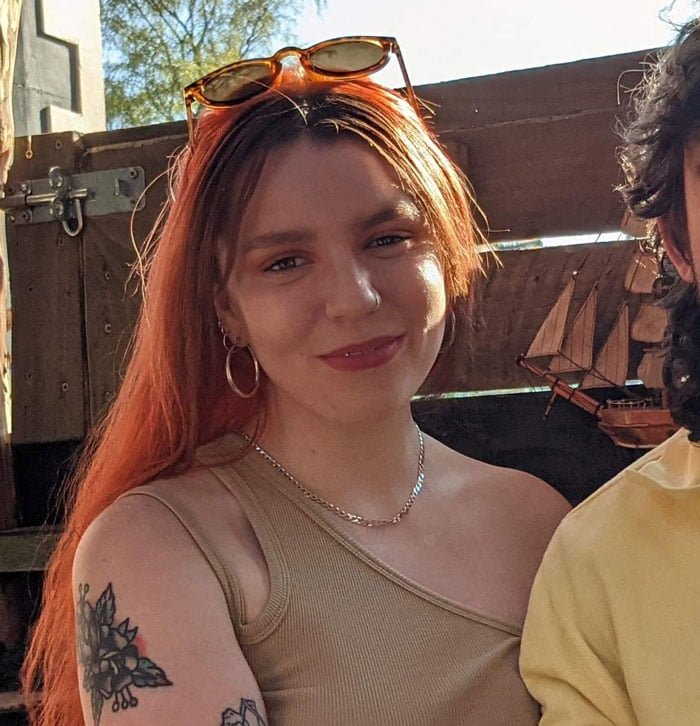 Molly Pickering
Molly is the Digital Executive and Podcast host at Anthem's Vegan Food & Living, she also works across other titles including Women's Running and Classic Pop to create affiliate content for the website.

Starting out as a Digital Marketing Apprentice at Vegan Food & Living in 2021, within 14 months Molly was shortlisted for 'Best Editorial Assistant' at the BSME Talent Awards 2022 and won the BCS Special Recognition award for Digital Marketing Apprentice of the Year in 2022