The story of Rough Trade
By Classic Pop | December 15, 2022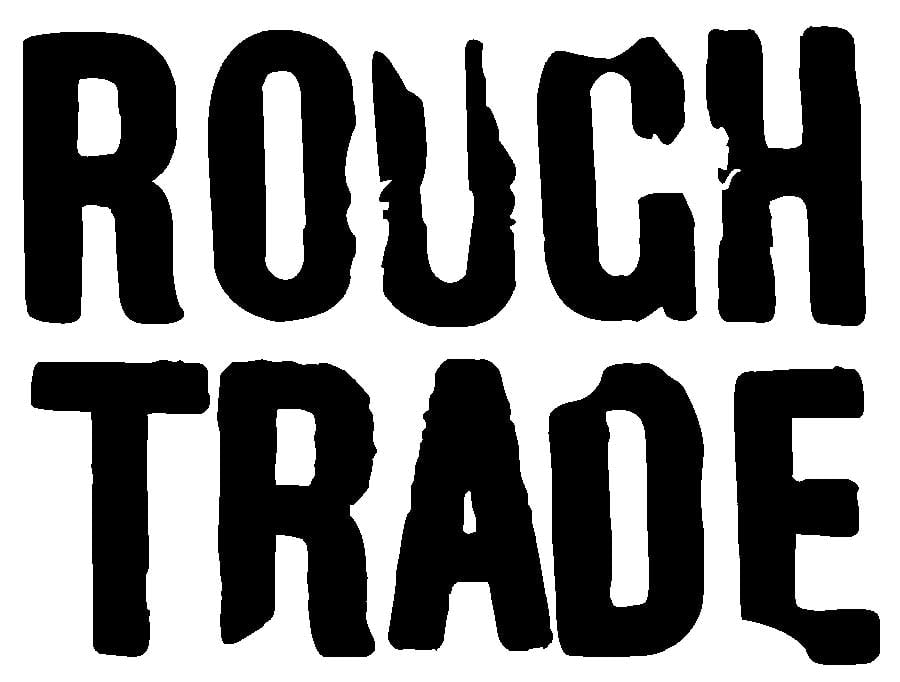 As one of the most influential indie labels of all time, Rough Trade helped shape the musical landscape with iconic 80s acts including The Smiths and Scritti Politti up to modern bands such as The Strokes and Arcade Fire. In this feature from 2017, we looked at the history of this iconic record label… By Paul Lester
The Rough Trade label grew out of the small but perennially hip Rough Trade record store.
It was first opened in 1976 in the Ladbroke Grove area of West London by Geoff Travis, a Cambridge graduate turned schoolteacher who gave up his teaching post in Mill Hill, North-West London, to travel to America, where he acquired dozens of albums.
Those records, plus others bought variously from a shop in Cambridge called Red House and a warehouse in Willesden, provided the shop with its stock. 
Within a year or two, Rough Trade had become a distribution company and imprint, and was well on its way to becoming an alternative music empire, with Travis benevolently presiding over it all.
The softly-spoken son of a loss assessor from Finchley, North London, has done as much as anyone to promote independent/"indie" music as an alternative to mainstream, major record company product. The shop has long been a byword for serious music appreciation.
If not for Travis' efforts as a distributor, the likes of Joy Division, Depeche Mode and UB40 – to name just three other bands from other labels – may not have become so successful, so quickly. 
As for the label, over the last four decades it has released music by some of the biggest names in leftfield rock and pop, punk and post-punk, electronica and reggae, from AR Kane to Alabama Shakes, The Sundays to Sleaford Mods, The Smiths to The Strokes and Stiff Little Fingers to Scritti Politti.
You can add Robert Wyatt to Warpaint, Aztec Camera to Antony And The Johnsons, Lee "Scratch" Perry to The Libertines, and all points (The Fall, Cabaret Voltaire, Wire, Pere Ubu, Mazzy Star, Palma Violets) in between. 
If Factory was known for dark electronic dance music and 4AD was synonymous with sonic cathedrals, what was/(is) Rough Trade's signature sound?
Its early releases were by The Raincoats, Scritti Politti (before their radical transformation from anarcho indie to sweet funk-soul), Cabaret Voltaire, Subway Sect, The Monochrome Set and Swell Maps. Scratchy indie?
"Well, it's not really scratchy because there's such a range of things on the label," Travis tells Classic Pop, ever so slightly affronted.
"There's [Jamaican dub/reggae artist] Augustus Pablo, there's [1980 debut LP Colossal Youth by] Young Marble Giants which isn't scratchy in the least, it's a perfectly formed small gem."
From the start, Rough Trade's roster was actually highly eclectic, perhaps more so than any other independent label, precisely why it doesn't have a "signature" sound. Travis admits all of the signings to the label were his, the most celebrated of which probably remains The Smiths. 
"I signed The Smiths on my own, completely," he says. "In fact, until Jeanette Lee [formerly of PiL and current Rough Trade partner] came along 30 years ago, since when we have done everything together, it was totally my label.
"Every signing was down to me. In the early days of the shop, [staff] in distribution will have helped direct people towards me – they would have said, 'Go and play it to Geoff' – but signing artists was my province."
So is Rough Trade an auteur project, then, much like Alan McGee's Creation?
"Yeah, I think so, but my taste is much, much wider than that," he contends. Isn't that somewhat controversial? "Well," he argues, "I can't see Alan McGee signing Augustus Pablo or James 'Blood' Ulmer.
"There's nothing wrong with having a narrow field of vision and going deep into it," Travis, 65, adds, comparing and contrasting himself with his contemporaries, "but I'm a bit older so I like a lot of different things. I grew up listening to jazz, and I love reggae really deeply. I don't think that was part of Creation."
Back in the grim late-70s, with London in the grip of an IRA bombing campaign, Travis didn't just want Rough Trade to be a shop selling obscure and challenging records, he wanted it to be a place – based on the City Lights bookstore in San Francisco – where punters and music fans could relax and hang out. 
So what would a regular day, 40 years ago today, have been like?
"Very slow, to begin with," he laughs. "It was just starting to take off, with actual human beings coming through the door. [Legendary rock photographer] Mick Rock might have come in and given us some of his fantastic photographs of Iggy, Lou Reed and Bowie that we put on the walls of the shop. That was very much appreciated, although they later got stolen."
When punk exploded, Rough Trade became the natural headquarters for the revolution, with the likes of Sex Pistols' guitarist Steve Jones and The Clash frontman Joe Strummer becoming regular visitors. They even had in-store appearances from rising New York stars Talking Heads and Ramones. 
"The Talking Heads one was our first ever in-store," Travis recalls. "It was their first trip to London so nobody else was there, which they quite enjoyed! They just had a cup of tea and browsed. For Ramones, there was great excitement – they got absolutely mobbed."
There was also much excitement when David Bowie turned up unannounced one day. "He didn't come to the counter, he just sent his minder over while he stood slightly back.
"He bought some of the early electronic singles, which we were really impressed by: The Normal's T.V.O.D., Cabaret Voltaire's Do The Mussolini (Headkick), the first singles by Thomas Leer and Robert Rental… It was a nice moment. Billy Idol would also come into the shop, and [notorious NME journalist] Nick Kent would skulk in occasionally." 
Rough Trade, located in the bohemian quarter of the capital, in the heart of the West Indian community, became the unofficial home of dub and reggae, as well as punk – the shop sold literally thousands of copies of the debut album by The Clash in one day.
But it didn't just sell singles and LPs, it also stocked fanzines such as Mark Perry's Sniffin' Glue, Sandy Robertson's White Stuff, Adrian Thrills' 48 Thrills! and Jon Savage's London's Outrage.
The DIY attitude became key to Rough Trade's identity, and when in January '77 a Manchester band called Buzzcocks approached them to stock their entirely self-made debut EP, Spiral Scratch, they found themselves in the right place at the right time to make an impact far beyond a neighbourhood music store.
Rough Trade proved that you could sell thousands of copies of a self-funded record, without the help of the established record companies.  
"That," Travis agrees, "was a big turning point in independent music culture."
But Rough Trade did more than just sell a few (thousand) fiercely independent records over the counter.
No, what made them a revolutionary force was their involvement in independent nationwide distribution – the shop could now offer radical, leftfield artists (and the proliferation of new small post-punk labels such as Mute, Factory, Postcard, Fast and 2 Tone) the opportunity to sell their music around the country. This eventually became formalised into a sales network called The Cartel. 
The next logical step was for Rough Trade to become a label in its own right, which happened after a bunch of French punks called Métal Urbain came into the shop one day and asked whether Travis and Co could press up their record.
By 1979, Rough Trade the label had released a dozen singles by experimental acts of every sonic hue, including epochal early releases by Scritti Politti (Skank Bloc Bologna), Cabaret Voltaire (Nag Nag Nag), Subway Sect (Ambition) and The Raincoats (Fairytale In The Supermarket). 
Early on, Rough Trade demonstrated their difference from the majors and their exploitative capitalist methods, with arrangements between label and artist that were far more favourable to the latter than was usual. 
Not that they weren't prepared to compete on every level, which they proved in no uncertain terms when the first Rough Trade long-player – Inflammable Material by Belfast punks Stiff Little Fingers – became the first independent album to sell over 100,000 copies. 
"That album put us on the map," Travis says. It also generated a huge cashflow that allowed the label to push forward and offer a diverse alternative to mainstream music via the likes of Essential Logic, Young Marble Giants, The Fall, TV Personalities, Kleenex, Electric Eels and Robert Wyatt.
"People love that early period," Travis acknowledges. "I meet people who tell me they own every single release, which is nice. Like the manager of Sleaford Mods – that was a big factor in them working with us. 
"But," he accepts, "in that early period of amateur enthusiasm, there's not really a structure in place properly to do justice to something that might have otherwise sold an awful lot of copies.
"I think by the time The Smiths came along, that was a new phase in terms of getting better organised. You've got people's lives in your hands, which is a fairly grave responsibility."
When Rough Trade started there were about a dozen indie labels in Britain. By 1980, there were more than 800. That was also the year Stiff Little Fingers left for a major, leading to an anxiety at Rough Trade HQ about losing their talent. 
It happened again when Scritti Politti quit for Virgin, although some at the label were pleased, considering their bid for sonic luxury, on 1982 LP Songs to Remember, and concomitant aim for commercial supremacy to be altogether at odds with Rough Trade's principles. 
"The Sweetest Girl [Scritti single from the album] was a great moment in our catalogue," says Travis, who believes the amounts of money alleged to have been spent on the record to have been exaggerated. "I don't think it was that expensive."
He is unrepentant about it anyway.
"There's nothing shocking about wanting to make a brilliantly commercial piece of music. I don't think it's selling out for someone to achieve the full flowering of their talents.
"Certain people put it about that I bankrupted Rough Trade by my indulgence, giving Green [Gartside] all that money to make a record. I would have given him 10 times that much to make that record!"
Undeterred, the label with the socialist ethics (Travis sold his stake in the shop in December 1982) signed another commercially potent outfit – Aztec Camera – before, in 1983, hitting the motherlode. 
One Friday afternoon, Johnny Marr literally grabbed Travis by the arm at Rough Trade and insisted he play his cassette of demos, telling him, "You won't have heard anything like this before."
"I knew that what I was listening to was something special," Travis admits, "but I would be totally lying if I said I knew what was going to happen next."
Rough Trade gave The Smiths independent cachet while the band put the label high up the charts with This Charming Man and a slew of classic singles and albums.
By this point, the label had become – had  to become – more professional, with shiny new offices and a focus on such conventions as promotion and marketing. 
For some, this marked the end of Rough Trade as they originally knew and loved it. But there's no denying the tremendous music that continued to pour from the label in the late-80s and early-90s, such as The Sundays and Mazzy Star.
Unfortunately, financial difficulties meant Rough Trade went bankrupt in 1991. 
"It was a good time for us [musically], then the distribution crashed and we had those dark years," Travis says with a heavy sigh. 
"That hit me really hard and sent me in a bit of a tailspin for a while. Then we had the resurrection."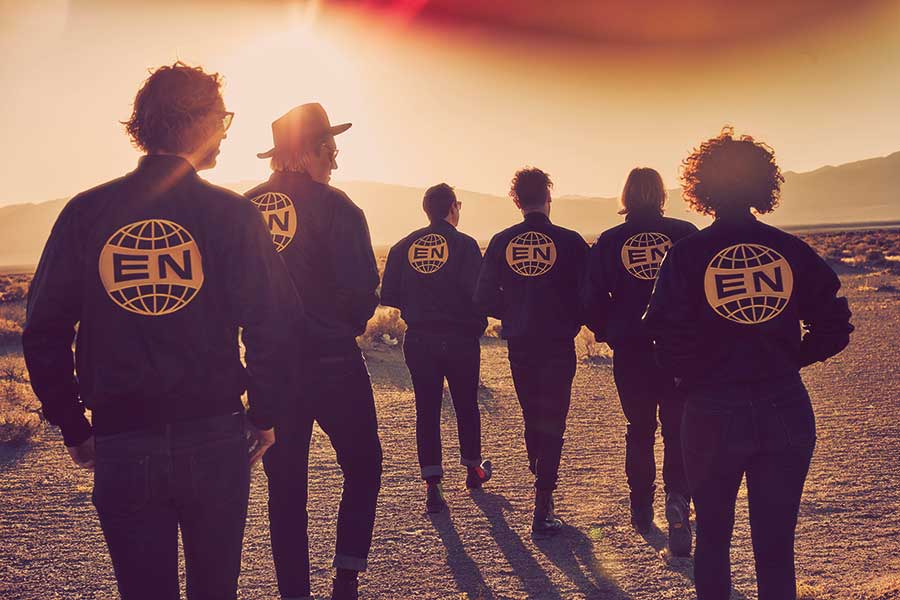 Before that, he and Jeanette Lee had been managing The Cranberries and Pulp.
A revived label in 2000 led to the signing of The Strokes, The Libertines, Sufjan Stevens, Antony & The Johnsons and Arcade Fire – the latter three considered by Travis to be "three of the best artists in the history of music".
No wonder he struggles to pick Rough Trade's golden age.
"I don't want to be like one of those bands who say their latest album is their best," he says, "but I do think we've got a pretty good roster at the moment: Girl Band, Goat Girl, Warpaint…
"If I thought there was a golden age, and that we were performing at a level [now] that wasn't as good, I'd probably stop. But I don't. There's still a lot of fire in our bellies." 
But is he any closer to nailing that Rough Trade aesthetic?
"No, it's too eclectic for that," he decides. Then it occurs: "I think there's a thread. It's not scratchy indie guitar music, it's music with purpose and depth. Whether it's Micachu or Robert Wyatt, there's a common element of soul. It's soul music."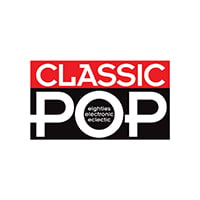 Classic Pop
Classic Pop magazine is the ultimate celebration of great pop and chart music across the decades with in-depth interviews with top artists, features, news and reviews. From pop to indie and new wave to electronic music – it's all here...