The complete guide to Morrissey
By Classic Pop | February 14, 2022
In our complete guide to the solo career of Morrissey we look at one of the true godfathers of Britpop… Written by David Burke.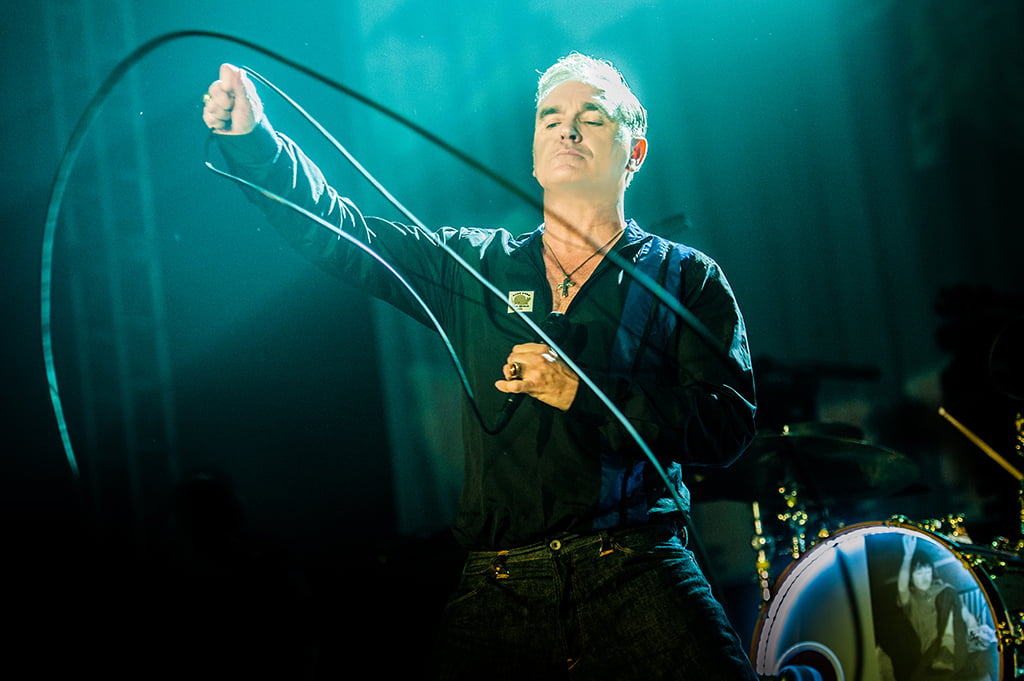 Whatever the reasons for the Smiths' demise in 1987, eyebrows were arched at the prospects for an enduring Morrissey solo career without the musical nous of Johnny Marr. Yet, 34 years on years on from the release of Viva Hate, Moz continues to confound the critics – occasionally appearing to go out of his way to piss them off – by metaphorically waving his gladioli for perennial outsiders everywhere.
Morrissey initially wrote with Stephen Street, the duo of Alan Winstanley and Clive Langer, and even Fairground Attraction alumnus Mark Nevin, before Boz Boorer, formerly of rockabilly outfit The Polecats, became something of a regular collaborator. The pair's apotheosis was arguably 1994's Vauxhall And I, with Boorer contributing to five out of the 10 tracks, including Spring-Heeled Jim, Now My Heart Is Full and the hit single, The More You Ignore Me, The Closer I Get.
On the whole, Morrissey's post-Smiths career could hardly be called prolific – 13 studio albums in all, some of variable quality. However, when he's good, he's great – especially on the aforementioned Viva Hate and Vauxhall And I, alongside 2004's You Are The Quarry.
Controversy has remained a constant, whether it's provocatively draping himself in a Union Jack during his 1992 Madstock performance at Finsbury Park, bemoaning Britain's loss of cultural identity or slagging off a procession of bêtes noires in his 2013 autobiography, prosaically titled Autobiography.
Former bandmate Mike Joyce, who famously won a 1996 court case against Morrissey and Marr over unpaid earnings, is described as: "A flea in search of a dog."
Elsewhere, the staunch animal rights activist slams David Bowie for feeding: "on the blood of living mammals." But still, you've got to love the curmudgeonly eccentric who, whether his detractors care to admit it or not, has been a fascinating figure in British pop culture.
The Must-Have Albums
Viva Hate (1988) – There is life after The Smiths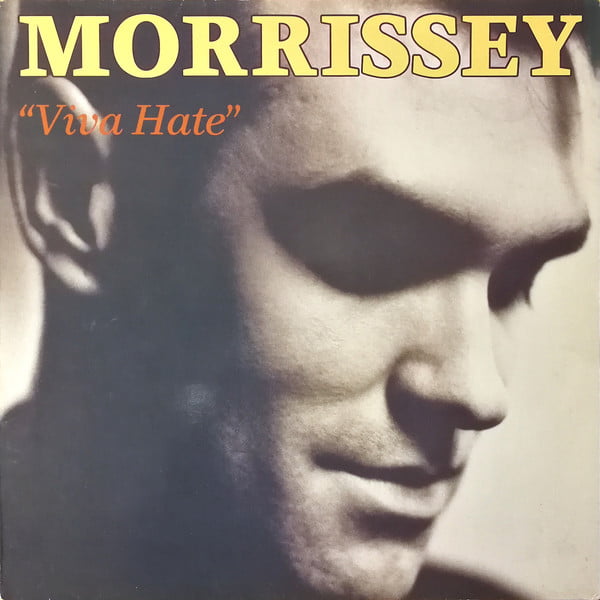 Morrissey enlisted the help of Stephen Street, engineer on the Smiths' Meat Is Murder and The Queen Is Dead, and producer on Strangeways, Here We Come, and The Durutti Column's Vini Reilly on his first album since the break-up of Manchester's finest.
It's a veritable triumph, not least on the chart-bound Suedehead, Everyday Is Like Sunday, and the slow-burning Margaret On The Guillotine, with its call for the decapitation of then Prime Minister Margaret Thatcher, proving that there was indeed life after Johnny Marr.
The cognoscenti thought so, too, with the NME, Morrissey's frequent sparring partners, hailing it as: "a brave record and sometimes beautiful – honest, angry and vulnerable," and Rolling Stone, less effusively applauding it as: "a tight, fairly disciplined affair".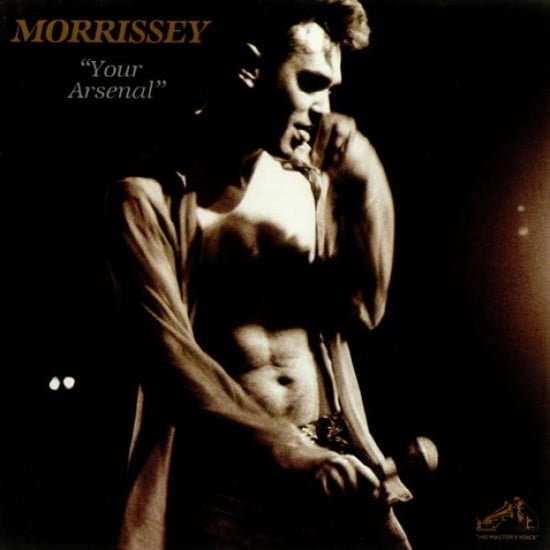 Your Arsenal (1992) – Glam rock god
Morrissey finally sheds his Smiths skin on Your Arsenal, morphing from indie boy kind to glam rock god… sort of.
The muscular sound of his third album proper (Bona Drag doesn't count, comprising, as it does, a selection of previously released and unreleased songs) has much to do with the presence of ex-Bowie guitarist Mick Ronson and the first appearance of Boz Boorer in the world of Morrissey. Glamorous Glue and I Know It's Gonna Happen Someday in particular recall T. Rex and Ziggy Stardust.
However, The National Front Disco (especially the ambiguity of the line: "England for the English") and We'll Let You Know, with its assertion that football hooligans are: "the last truly British people you will ever meet", definitely makes for uncomfortable listening.
Vauxhall And I (1994) – A bit of a resurrection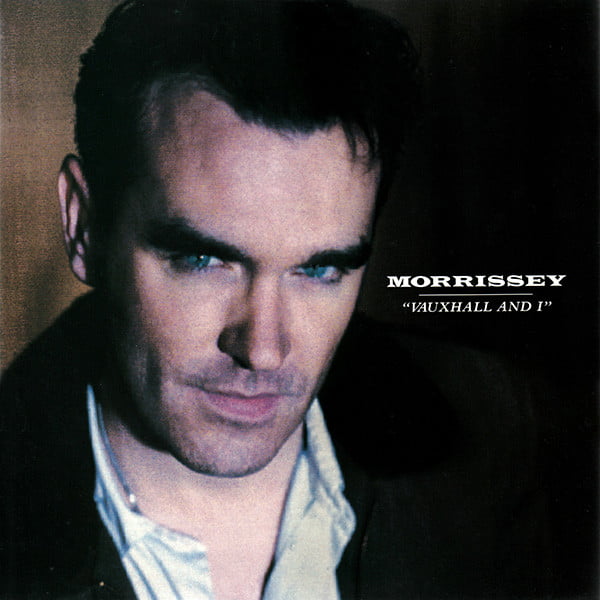 Interviewed by Stuart Maconie for Q magazine on the release of Vauxhall And I, Morrissey asserted it was: "The best record I've ever made". All these years later, he might just be right.
Big league producer Steve Lillywhite – who can list U2, Peter Gabriel and Simple Minds on his CV – expands the sonic spectrum on the sumptuously melancholic Now My Heart Is Full, the irresistible charming The More You Ignore Me, The Closer I Get and full-frontal assault of Speedway. 
Gangster-ish references abound, not least on Now My Heart…, which namechecks characters from Graham Greene's Brighton Rock. 
Reaction to Vauxhall And I was mixed. For Melody Maker it was: "a bit for a resurrection", while the New York Times claimed he was: "still singing the same old songs".
You Are The Quarry (2004) – Eminently quotable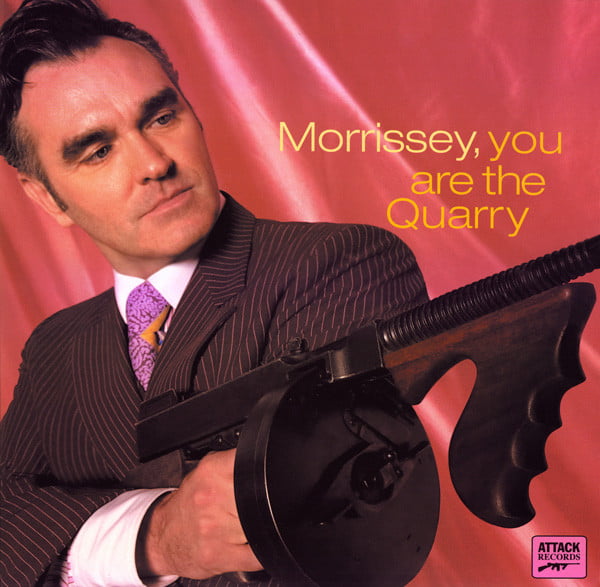 That Morrissey's most successful album ended up on former reggae label Trojan Records imprint Attack is, perhaps, one of the greatest ironies of a life predicated on irony, given his loathing of the Jamaican-originated sound he once called "vile".
More dapper than we've ever seen him and brandishing a tommy gun on the cover,, he cuts a formidable figure – the tracks inside are formidable, too, full of eminently quotable lines, gorgeous melodies and singalong chorus à la The Smiths. He takes pop at a pre-Obama political landscape in the United States on America Is Not The World ("…where the president is never black, female or gay") and "Lock-jawed pop stars thicker than pig shit" on The World Is Full Of Crashing Bores. Moz just as you want him to be.
And The Rest…
Kill Uncle (1991)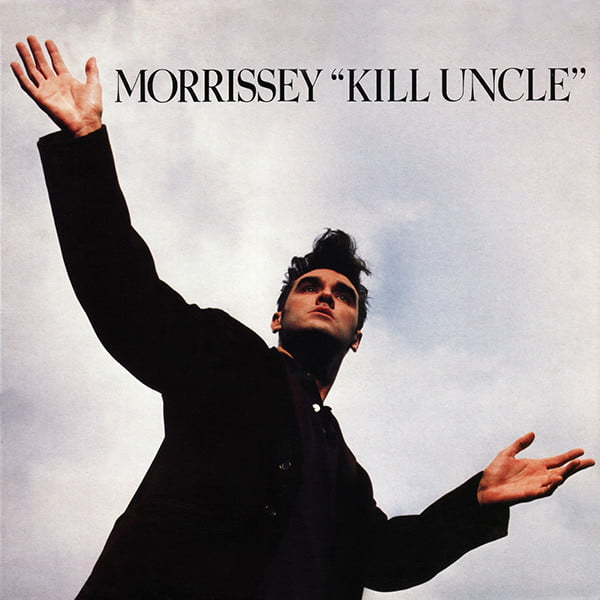 Stephen Street's services were dispensed with on Morrissey's transitional second solo full-length. With Boz Boorer yet to be employed, the singer turned to Fairground Attraction's Mark Nevin. An odd couple for sure, with Nevin later admitting that he felt frustrated at times by Mozzer's working methods.
The resulting collection is certainly slighter than its predecessor Viva Hate, though not without its moments – namely, the hilarious caustic Our Frank, Mute Witness and There Is A Place In Hell For Me And My Friends.
The NME liked it, suggesting that Kill Uncle: "Bodies immensely well for the future, not least because this is the first album where half the songs are about someone other than himself."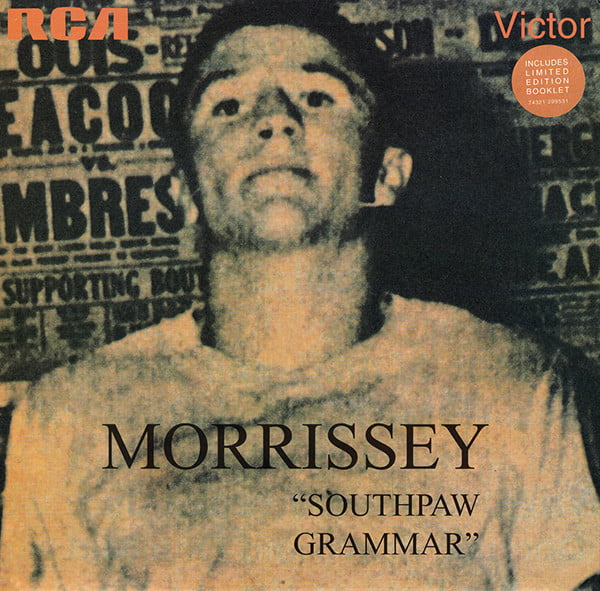 Southpaw Grammar (1995)
Morrissey's occasional boxing fetish is to the fore again on Southpaw Grammar, the sleeve features a shot of lightweight Kenny Lane. The music's mostly pugnacious and the characters that populate its narratives are rough and tough.
You can hear a whiff of prog rock in the opening salvo of The Teachers Are Afraid Of The Pupils (Morrissey confessing to Q magazine that he wanted: "to continue where Van Der Graaf Generator left off"), which clocks in at over 11 minutes, and art rock era Roxy Music on the 10-minute closer Southpaw. In between, there are snipes at bourgeois writers (Reader Meet Author), geezer culture (Dagenham Dave) and hangers-on (Best Friend On The Payroll).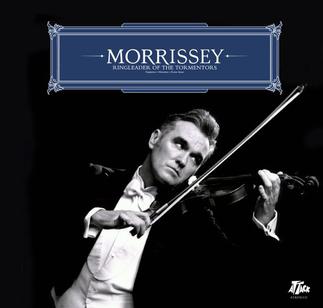 Ringleader Of The Tormentors (2006)
It was a loved-up Morrissey who decamped to Rome for the recording of Ringleader Of The Tormentors. With producer Tony Visconti drafted in to work his magic on a dozen compositions, the album also features a cameo from Italian maestro Ennio Morricone, whose string arrangements adorn Dear God Please Help Me. 
And yes, that's an Italian children's choir augmenting The Father Who Must Be Killed, The Youngest Was The Most Loved and At Last I Am Born with beautiful innocence, on an album high on ambition but strangely low on customary lyrical genius.
Still, it would be churlish to begrudge a man who's had his heart stolen and, if You Have Killed Me is to be believed, his cherry popped.
Years Of Refusal (2009)
Morrissey's final album of the new millennium's first decade would also be producer Jerry Finn's swansong – he died of a brain haemorrhage shortly after recording was completed. It's not a bad legacy to leave, as he oversaw a set that is equal parts amusing and acerbic – staple Morrissey, in other words – and somewhat concerned with issues of mortality.
Years Of Refusal is teeming with some of his best tunes since You Are The Quarry – no coincidence this, as that million-plus seller also showcased the synthesiser flourishes of one Roger Joseph Manning Jr, founder member of now defunct San Francisco power pop unit Jellyfish.
According to Pitchfork, it was: "His most vital, entertaining and savage record since Vauxhall And I."
The Essential Singles
Suedehead (1988) – Declaration of independence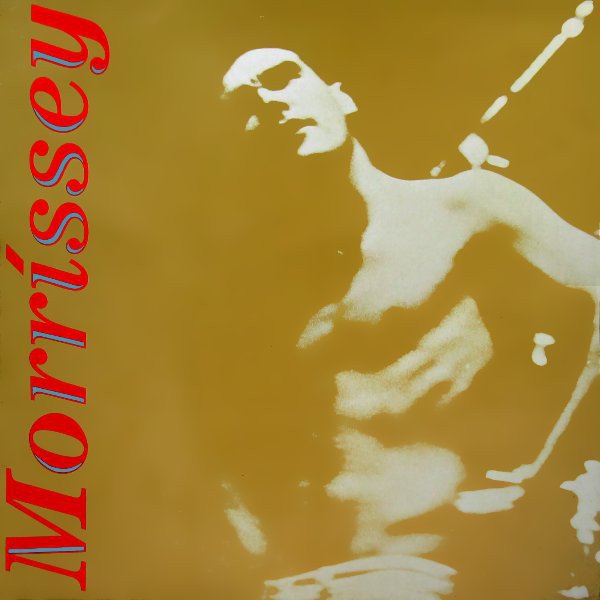 As declarations of independence go, few come much better than Morrissey's first single after The Smiths broke the hearts of indie fans by calling it a day.
Co-written with Stephen Street, it's still a constant in his live shows and the sheer elegance of the melody – burnished by strings – and heady, undulating chorus still takes your breath away.
Released in February 1988, the NME said: "It makes you feel vulnerable and provokes emotions you've forgotten about."
Peaking at No.5 in the UK charts, it's difficult to argue with NME's contention that Suedehead was: "The best No.1 1988 ever gave us."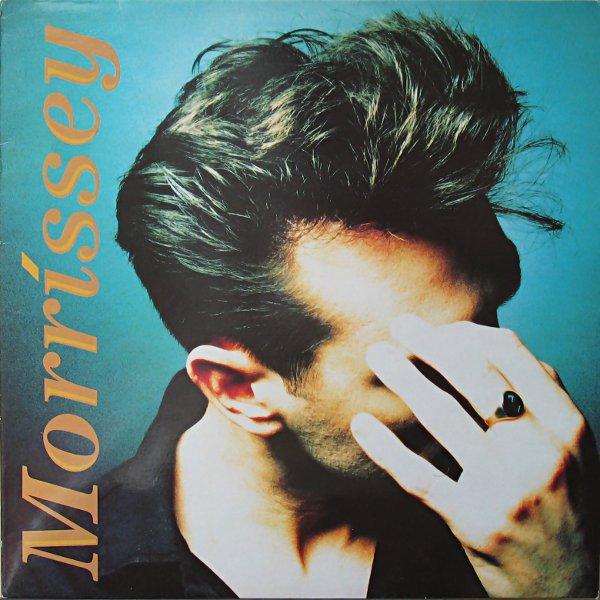 Everyday Is Like Sunday (1988) – Classic pop territory
Chrissie Hynde, who covered Everyday Is Like Sunday with The Pretenders, exulted that the lyric represented, "a masterful piece of prose," while Bananarama's Siobhan Fahey reckoned it was her all-time favourite song.
Inspired by Nevil Shute's apocalyptic novel, On The Beach, the single scored Morrissey his second Top 10 as a solo artist. Like Suedehead, the surging orchestration elevates the track into classic pop territory – and let's not forget Morrissey's bravura vocal, which too often people have a tendency to do in deference to his prowess as a wordsmith.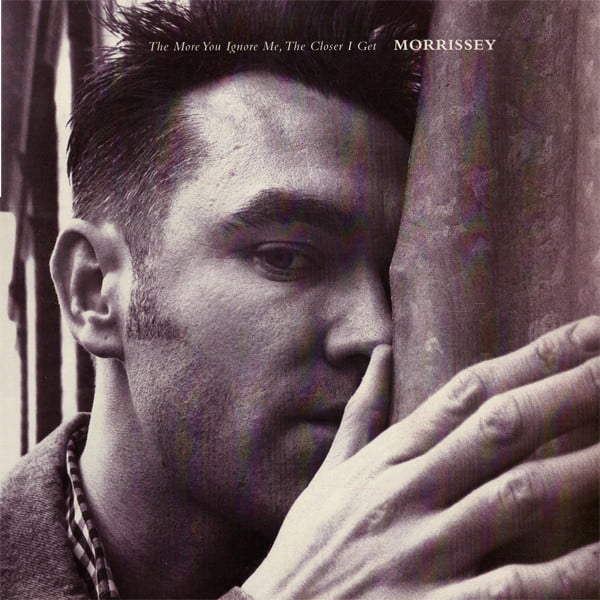 The More You Ignore Me, The Closer I Get (1994) – Consummate master of the art
Another great title, another great refrain, another flurry of great couplets ("Beware! I bear more grudges/ Than lonely high court judges," anyone?) – in short, another great single from someone who went from being a disciple of the art to one of its consummate practitioners.
Of course, the presence of the Midas-blessed Steve Lillywhite on production doesn't hurt – nor does the uncredited presence of the then Mrs Lillywhite, Kirsty MacColl, on B-sides, Used To Be A Sweet Boy and I'd Love To, which is every bit the equal of The More You Ignore Me…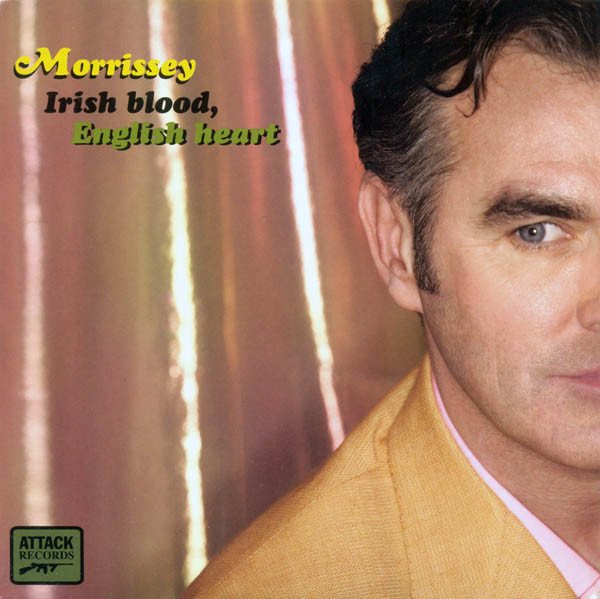 Irish Blood, English Heart (2004) – Dual identity
For someone almost as quintessentially English as the Carry On movies, Morrissey possesses a particular Irish sensibility, perhaps most pronounced in his proclivity for sadness.
Both of his parents were born and raised in working class Dublin, before relocating to Manchester – an Anglo-Irish background shared with the other four members of The Smiths.
Irish Blood, English Heart celebrates the duality of his identity over a riff put together by Alain Whyte for his former band, Johnny Panic And The Bible Of Dreams.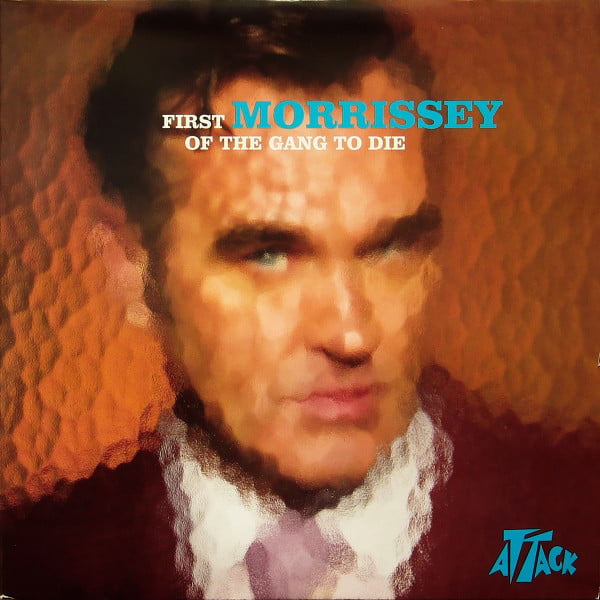 First Of The Gang To Die (2004) – The thrill of the pack
The second single from You Are The Quarry, after Irish Blood, English Heart, The First Of The Gang To Die gave Morrissey his first brace of Top 10 hits since The Last Of The Famous International Playboys and Interesting Drug in 1989.
The thrill of being part of a gang – and maybe even the thrill of the violence that membership of same invariably entails – is brilliantly captured by the twin guitars of Alain Whyte (who shares a writing credit with Morrissey) and Boz Boorer.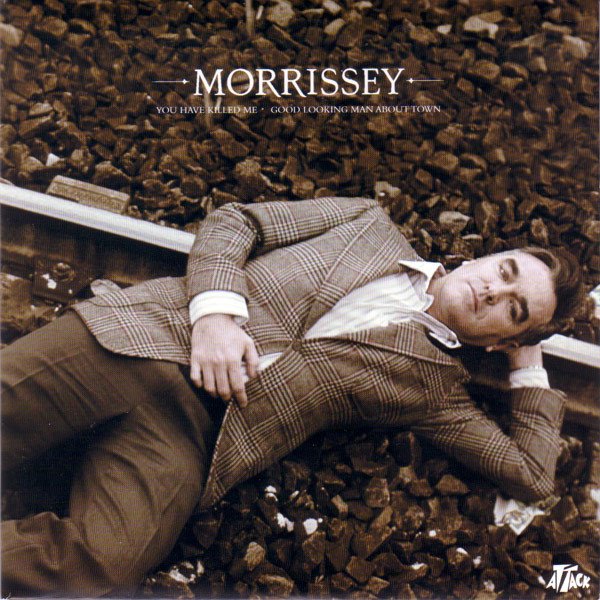 You Have Killed Me (2006) – Italian love affair
The callused fingerprints of guitarist Jesse Tobias are all over this strident lead single from the majestic Ringleader Of The Tormentors. The highbrow references in the lyric mentions Pier Paolo Pasolini's classic 1961 film Accattone (a tale about prostitution in the slums of Rome), the Italian actress Anna Magnani and Italian director Luchino Visconti, as Morrissey's love affair with the Mediterranean outpost is fully consummated.
At No.3 in the UK, it was his highest-charting single ever along with Irish Blood, English Heart.
Only For The Brave
Ouija Board, Ouija Board (1989)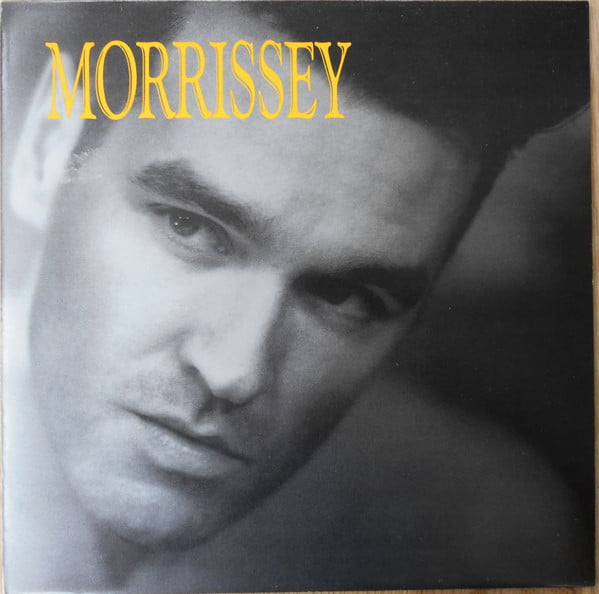 It's not the moral panic in the tabloids created by a song about using a Ouija board to contact the dead, it's just the fact that it's probably the worst single Moz has ever released.
My Early Burglary Years (1998)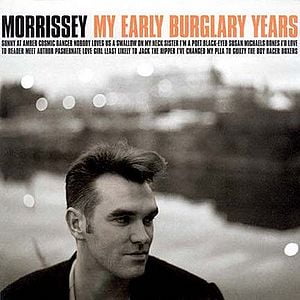 One of the several cut-and-paste compilations that invite a wide berth. It features some until-then unheard material that would have been better left in the studio vaults.
Need To Know
Morrissey was once offered a part as Dot Cotton's "so far unmentioned son" in EastEnders. The character, he wrote in Autobiography, would have caused: "births, deaths and factory fires every time I opened my mouth."
Security forces allegedly questioned the singer in 1988, following the release of Viva Hate. The wanted: "to gauge whether or not I pose a security threat to Margaret Thatcher," he recalled, because of the song Margaret On The Guillotine, which urged people to: "make the dream real" in disposing of the Prime Minister at the time. The meeting ended in handshakes and autographs.
In 2007, he was reportedly the subject of a ransom attempt by Mexican kidnappers after a gig in Tijuana, but fled the scene with his security guard.
The complete guide to Morrissey – The Must-Watch Videos
Suedehead (Directed by Tim Broad)
The late Tim Broad directed The Smiths' videos 
Girlfriend In A Coma 
and 
Stop Me If You Think You've Heard This One Before. 
For Morrissey's debut promo as a solo artist, the video starts in the borough of Kensington and Chelsea where Moz's nephew, Sam Esty Rayner, delivers a copy of Antoine de Saint-Exupery's 
The Little Prince
, to the singer.
It then moves to the streets of Fairmont in Indiana, the boyhood home of James Dean. It features the film star's school and the cemetery where he's buried alongside footage of Rebel Without A Cause.
The camera loves Morrissey, whether he's languishing in the bath, perched on a haystack reading or looking decidedly awkward behind the wheel of a tractor.
Everyday Is Like Sunday (Directed by Tim Broad)
Broad is behind the lens again, this time in Southend-on-Sea, as Morrissey devotees line up in a record store to purchase a copy of his latest opus. This milieu is the first in a series of nods to the singer's obsessions: wit and vinyl.
Elsewhere, the television and Carry On culture that was a formative part of his upbringing, are referenced as is his opposition to carnivores manifest in young fan Lucette Henderson. The scene in which she intimidates a couple of fur coat-wearing old dears enjoying afternoon tea at a pier-side café, is pure comedy gold.
And what a coup it was to secure an appearance by legendary actress Billie Whitelaw alongside Cheryl Murray, alias Suzie Birchall in Morrissey's beloved Coronation Street. 
Dagenham Dave (Directed by James O'Brien)
Morrissey, the grim northerner wannabe cockney geezer, struts his arrogant stuff through the mean streets of Dagenham in James O'Brien's video about a super fan who follows the singer everywhere – symbolic perhaps of the hold his hero exerts on his life.
Dave replaces his girlfriend's name with 'Moz' on his car windscreen, and later splits from 'Karen' when she rejects his gift of a framed record, presumably one of Morrissey's. After the break-up the roles are reversed, with Morrissey now pursuing Dave… it doesn't end well.
The titular Dave was actor Mark Savage who played Gripper Stebson, the vicious school bully who mercilessly picked on Roland Browning, in children's TV drama Grange Hill during the 80s.
Spent The Day In Bed (Directed by Sophie Muller)
A strange choice of director, given Sophie Muller's association with artists such as Beyoncé and Coldplay for starters.
A wheelchair-bound Morrissey, cultivating an air of suitable boredom, is pushed down a winding corridor by footballer Joey Barton. Cut to the band cranking up the song, with Moz now sprawled on a plastic chair, hands winged enigmatically behind his head. From here, it's a sedentary performance enlivened slightly by a blink-and-you-miss-it scarf-twirling artiste of indeterminate gender. Barton, meanwhile, pops peanuts and manages to look both impressed and indifferent.
At the conclusion of the track Morrissey topples forward onto the floor before the whole thing fades to a silhouette of the singer and eventually to black.
The complete guide to Morrissey – Listen Up!
From 1990's Bona Drag to 2011's Very Best Of Morrissey, there are plenty of compilation albums dedicated to Mozzer. Here's Classic Pop's own mixtape:
Suedehead – The original Morrissey.
Everyday Is Like Sunday – Waiting for Armageddon.
The More You Ignore Me, The Closer I Get – It might be Moz's mission statement.
Irish Blood, English Heart – Anglo-Irish consensus.
First Of The Gang To Die – Just who is Hector?
You Have Killed Me – Pasolini would have approved.
I'm Throwing My Arms Around Paris – The birth of Morrissey the crooner.
Roy's Keen – So quiet you could hear a pun drop.
The Last Of The International Playboys – Mythologising the Kray Twins.
Interesting Drug – Not a Tory supporter then?
You're The One For Me, Fatty – Delightfully politically incorrect.
Now My Heart Is Full – The gangster fetish continues.
Interlude – Cracking two-hander with Siouxsie Sioux.
We Hate It When Our Friends Become Successful – Manchester music scene envy.
Dagenham Dave – Diamond geezer.
Glamorous Glue – On which Moz proclaims: "London is dead".
Margaret On The Guillotine – Off with Thatcher's head.
November Spawned A Monster – Confronting prejudices about disability.
Our Frank – The world is full of crashing bores.
Certain People I Know – Glam rocker at heart.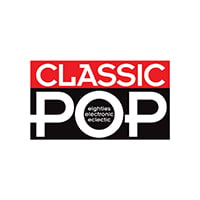 Classic Pop
Classic Pop magazine is the ultimate celebration of great pop and chart music across the decades with in-depth interviews with top artists, features, news and reviews. From pop to indie and new wave to electronic music – it's all here...