Classic Album: INXS – Kick
By Felix Rowe | January 7, 2023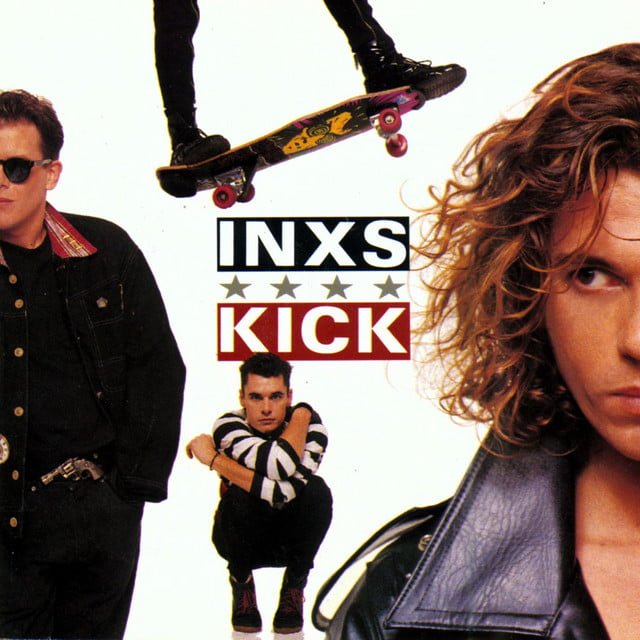 On their sixth album, the Aussies laid their ambitions bare, tapping into the zeitgeist and transforming into global megastars – though the iconic funk-rock hybrid was almost scrapped by their bemused label bosses… 
Bombastic rock statements that launched or shored up the careers of today's heavyweights came thick and fast throughout 1987.
At the hairier end of the spectrum, was the spit n' spandex of the Sunset Strip: Guns N' Roses' storming debut, alongside Kiss with Crazy Nights, Aerosmith's Permanent Vacation, and Def Leppard's Hysteria.
U2 went widescreen with The Joshua Tree. Meanwhile, at the poppier end of the charts it was a similar story, with several big players – George Michael's Faith and Rick Astley's debut – offering a smoother but equally punchy counterpoint.
On their sixth record, Kick, Australia's finest pop-rock collective INXS effortlessly straddled the two camps – a bold, ambitious record occupying a space somewhere between the cocksure posturing of Def Leppard and the taut electro-pop of George Michael.
Though arriving from the opposite side of the floor, their rock-funk hybrid shared touchpoints with Michael Jackson and Prince, whose ascent continued with Bad and Sign O' The Times, respectively.
Kick was the apex of INXS' evolving sound, a sign of the band laying their ambitions bare. By now, they'd ditched the jittery, XTC-inspired art-pop of their formative years to go play with Bono and the big boys.
On their early albums, singer Michael Hutchence did his very best to obscure his vocal talents behind new wave eccentricities. On Kick, he wasn't afraid to sing from the soul and take total command.
New sensation
By the latter half of the 80s, the stage was set for INXS to become the global stars they'd been hinting at.
Already chart-topping artists in their native Australia, they had started to make significant inroads across the United States, thanks to heavy touring and a US Top 5 single from their latest record, 1985's Listen Like Thieves.
The Aussies were beginning to permeate everyday life across the globe – What You Need found its way into both Miami Vice and Coronation Street.
Shortly before entering rehearsals for what would become Kick, they had opened for Queen's legendary Wembley Stadium show in July 1986.
Surely, if ever there was a demonstration of how stadium pop-rock is done, this concert was it. We can safely assume that INXS were taking notes: move their hearts, move their feet. big songs, grand showmanship.
The crown was theirs for the taking, but the band's next move would be critical. And so INXS set to work on a grand statement – one that would stand up on record and on stage.
The average band practice is confined to some damp, dingy basement in an unsavoury part of town. INXS set their heights a little higher, rehearsing for Kick at the Sydney Opera House – a rock star indulgence, for sure, but perhaps also a practical measure to ensure the new material was big enough to fill the cavernous venues that they intended to play.
Kick witnessed the flourishing of Andrew Farriss and Hutchence's songwriting partnership. Their bandmates, who had hitherto played a more active role in the creative process, were apparently content to serve the songs.
They returned to Sydney's Rhinoceros Studios with English producer Chris Thomas (Beatles/Sex Pistols), who'd helmed Listen Like Thieves. Ever with his ear on the pulse, Thomas pushed them for the elusive hit that he felt was still missing.
So, Michael and Andrew headed off to Hong Kong to continue writing, while their biggest hit famously arrived while waiting for a taxi.
Calling all nations
Kick is one of those fortuitous examples of everything coming together in the right place at the right time. The visual aesthetic was key to the bigger picture.
It's on-the-pulse artwork was put together by Nick Egan, who created sleeves for The Clash, Bob Dylan and Iggy Pop, going on to direct videos for Duran Duran, Oasis and Belinda Carlisle.
With the big-lapelled leather jackets, baseball jackets and sneakers, it perfectly tapped into the pop culture zeitgeist, even down to the classic 'PsychoStick' skateboard on the cover.
INXS capitalised on the MTV explosion with ground-breaking pop videos. What You Need had already made waves with its innovative hand-coloured rotoscope technique. "We like video," Hutchence once explained in an interview, "we're not scared of it."
In the Never Tear Us Apart documentary, his surviving bandmates explained this was essential for survival. Hailing from the southern hemisphere, they were geographically cut off from the musical hotbeds of London, New York and L.A., so video became an essential promotional tool.
Kick also emerged in the wake of Top Gun, whose juggernaut soundtrack saturated the airwaves with big, brash drivetime anthems coated in a shiny veneer. INXS clearly absorbed some of that vibe.
The production and presentation is so very of its time, stylistically drawing on that aesthetic of 80s bravado.
It's a far cry from the detached cool of The Cure, the dirge of REM or the kitchen-sink jangle of The Smiths at this point. In fairness, even the band have playfully ripped themselves since, drummer Jon Farriss both wincing and fondly recalling the stylistic trappings of the era.
While Kick would seem always to have been destined for gold discs, the record companies took some convincing. It was the funky R&B elements that really gave the execs the jitters.
It's hard to imagine a situation today where one of the world's biggest bands is offered $1 million by its record company not to release an album. According to their manager, Chris Murphy, that's exactly what happened when INXS were asked to scrap it and re-record a new LP.
Despite the recent headway in breaking down the rock and R&B polarisation of radio playlists, the stigma was still present. The labels were frightened and didn't know how to pitch Kick.
"This is shit" was (according to Murphy) the response of the President of Atlantic Records. Meanwhile, Polygram's boss came up with an equally disparaging: "What the fuck are Andrew and Michael doing?"
Murphy and the band pushed on, showing belief in what they had created by fronting their own money for a US college campus tour, buoyed by some support from college radio.
As we all know now, the gamble paid off, and the labels' fears of commercial suicide proved unfounded. The main offender, Need You Tonight became their totem hit, and still sounds totally fresh some 35 years later.
When you consider how completely INXS tapped into the zeitgeist, it's almost laughable that the labels took such objection.
Moves like Jagger
Let's not beat around the bush here: Hutchence was a physical beauty. And the man knew it, too – cultivating the look and pin-up status. But that can be a significant weight to carry.
His bandmates have since professed his adamance that they be presented as a unit. INXS apparently once lost out on a critical Rolling Stone cover story because of Michael's insistence that the whole band be featured on the front, not just himself as the magazine had requested; somewhat ironic, considering you'll have to unfold the gatefold sleeve in order to see all six members of INXS on the cover of Kick…
Far from a mere figurehead, Hutchence was the full singing, dancing package. On Kick, he deploys his voice like an expansive instrument, demonstrating his range and breadth with grunts and percussive sounds.
All the Jaggerisms are there – not just vocally, but in the snake-hipped moves and the way in which he commands the audience, growing into and relishing the frontman role.
Of course, it's tainted somewhat by his later bad-boy image and well-documented sad demise – Bono wrote Stuck In A Moment You Can't Get Out Of as a postscript to his friend's troubles.
But as much as that's overshadowed their later years, Kick is a reminder of what made INXS so admired in the first place, and how that adulation was well-founded.
2022 has been a year of anniversaries for INXS: 45 years since their formation, 40 years since Shabooh Shoobah, 30 years since Welcome To Wherever You Are, and, sadly, 25 years since Hutchence's death.
But it's the 35th anniversary of their ultimate calling card, Kick, that deserves to be emphasised above all other milestones.
The various anniversary editions (Kick 25, Kick 30, etc) are testament to its enduring resonance. This year, there's another new version, in which Giles Martin served up a Dolby Atmos mix to painstakingly recreate the album in immersive 3D space.
Kick's sound reflects their formative years as a pub-rock band touring the beach bars of Australia. Growing up on that bedrock of rock and blues, its embedded in the band's fabric.
New Sensation, for instance, carries that 50s rock'n'roll vibe. Like contemporaries Prince and Springsteen, they drew upon that musical heritage, while updating it for the 80s generation.
Front-loaded with mega-hits, Kick doesn't quite sustain its momentum in the second half, though that didn't stop the record from selling 20+ million units. Kick was a commercial and artistic high-watermark for the band, giving them a US Top 3 album, and a Billboard No.1 single.
Interestingly, the UK had been a tougher nut to crack, though Kick eventually opened up that door, after Julian Mendelsohn's remix of Need You Tonight did what the original release of the single failed to do.
Five years after opening for Queen at Wembley, INXS returned triumphant to the same venue for their own legendary headline set in 1991. Kick was instrumental in this ascent, turning INXS into global heavyweights.
INXS: Kick – the songs
Guns In The Sky
INXS announce their arrival with a booming drum-machine loop and stuttering, spluttering vocal grunts, as if the frontman is caught having a coughing fit. In the case of Michael Hutchence, though, it's an uber cool, nonchalant coughing fit. It's all wrapped up in a razor-sharp 80s pop production, featuring that obligatory gated snare drum – so of its era – and a primal two-chord guitar groove, that eventually explodes into a fantastic bluesy solo. The result is both shambolically ramshackle, yet studied. Is he really singing, "Dalai Lama, love your hair!" It would appear so. But for all it sounding like a slightly incoherent babble, there are hints of social consciousness, with the imagery referencing global politics and world unrest.
New Sensation
A key single off the record, New Sensation is built around a shimmering, chorus-laden guitar riff. Its arrangement takes obvious cues from Prince's Minneapolis Sound, with brash synth horns, splurges of Pengilly's sax, and processed gospel backing vocals, all topped with Hutchence's gravelly spawl. Its good ol' fashioned rock'n'soul pushed through an 80s electro prism. There's even a hint of Wham! in its upbeat maximalist arrangement.
Devil Inside
Another big single, but with a different vibe, this time chugging along on a driving rock riff. Vocally, it's more of a U2 and latter-era Simple Minds feel with those recurring Jaggerisms sneaking in. Laden with swagger, Hutchence's delivery is accompanied by an arch, raised eyebrow and knowing wink. Arguably, though, it starts to outstay its welcome with a minute to go, as if the band don't really know how to wrap the song up.
Need You Tonight
This super-slick single is light years ahead of its peers. The only downside of pushing the envelope is that everything in its shadow sounds slightly pedestrian by comparison. Opening with the electro beat and instantly recognisable guitar riff, Need You Tonight boasts all the cocksurety and optimism of the mid-80s. It's very Prince, but totally steals its taut white boy funk straight from Another One Bites The Dust, even down to the 'Bam! Bam! Bam!' accents on the first three beats of the bar. Supposedly, the guitar riff was written in a flash of inspiration while waiting for a taxi cab. Dua Lipa 'accidentally' interpolated its iconic hook in her recent hit, Break My Heart, perhaps a sign of how completely the insanely catchy riff can sink into your subconscious.
Mediate
Need You Tonight segues seamlessly into this neat coda (occasionally misprinted as Meditate in some pressings of the record). It's built upon a minimalist drum machine with a thunderous clap sound, Hutchence practically rapping over elongated synth washes, in a stream of consciousness-style vocal delivery.
The Loved One
A jarring guitar intro kickstarts this jittery number, originally performed by the 60s Aussie beat group, The Loved Ones – incidentally, the only cover ever to make it onto an INXS album. The group had previously recorded another version circa 1981 as a standalone single. It's proto-Britpop in its 60s throwback jangle, like Ocean Colour Scene meets The La's. Unlike the ramshackle original, which rockets along like early Who, and feels as if it might fall apart at any second, INXS's version is much more muscular and defined. It retains all the bravado, but transforms it into an anthem.
Wild life
A totally serviceable INXS-by-numbers up-tempo track, that somehow ticks all the boxes yet doesn't leave a lasting impression beyond its three-minute running time. Wild Life is stuffed in the middle of the album, presumably to pad it out – and it would work as a solid live set filler, too. While there's absolutely nothing wrong with the song, equally, there's nothing on offer here that isn't done better elsewhere on the record. Still, this only goes to highlight the strength of material on Kick. Even INXS on auto-pilot was a darn sight better than many of their chart contemporaries.
Never Tear Us Apart
The big-ballad showstopper of the record sees INXS turning the dial up to 'epic'. It was producer Chris Thomas who recognised the song's full potential, helping to transform the arrangement with dramatic synth strings, reminiscent of Queen's The Show Must Go On, and cavernous crashing drums, ending with a 50s doo-wop vibe in the vocal interplay. Never Tear Us Apart has taken on greater resonance following Hutchence's death and was played at his funeral as the pallbearers, including his brother Rhett, carried his coffin. It was later covered by Tom Jones and Natalie Imbruglia on the former's Reload – a touching tribute, though the original can't be beaten.
Mystify
Simple finger snaps and piano chords, before it cracks into the full band. It's the kind of stomper you imagine being played on a honky-tonk piano in the corner of a smoky dive bar downtown, as punters drown their sorrows. It didn't fare as well as some of the other singles from the album, but has since become a firm favourite in the INXS back catalogue.
Kick
The title track, and according to Hutchence, the ultimate 'Zen' song, Kick's sentiment – "Sometimes you kick, sometimes you get kicked" – is one that he would come to know well. A big drivetime number, again drawing on the 50s rock'n'roll jukebox, big brassy sound with screaming sax, walking bassline, and screaming vocals. The antithesis of the studied cool and razor production of Need You Tonight, this straight-up band performance demonstrates their power as a live tour de force.
Calling All Nations
The title suggests an attempt at the prevailing 'One World, One Vision' sentiment that followed Live Aid. If so, then INXS's solution to the world's woes was simply to "Come on down to the party", accompanied by funky, shimmering chorus guitars and Hutchence practically rapping over a driving rock beat. The delivery, production and funk-rock hybrid carry all those 80s hallmarks, though it doesn't hit quite as hard or as memorably as some of the other tracks.
Tiny Daggers
Compared to the future funk elsewhere, Tiny Daggers is a total throwback to an earlier age, a rock anthem that could convincingly pass for a lost Springsteen cut of this era. It's straight out of E Street, with its chugging rock rhythm, driving beat, piano hook and slashing guitar chords. Maybe inspired by their heavy touring of the States, the music conjures up images of driving down a dusty highway, chasing the horizon. All that's missed is a screaming Clarence Clemons sax solo – surely an opportunity missed for Kirk Pengilly…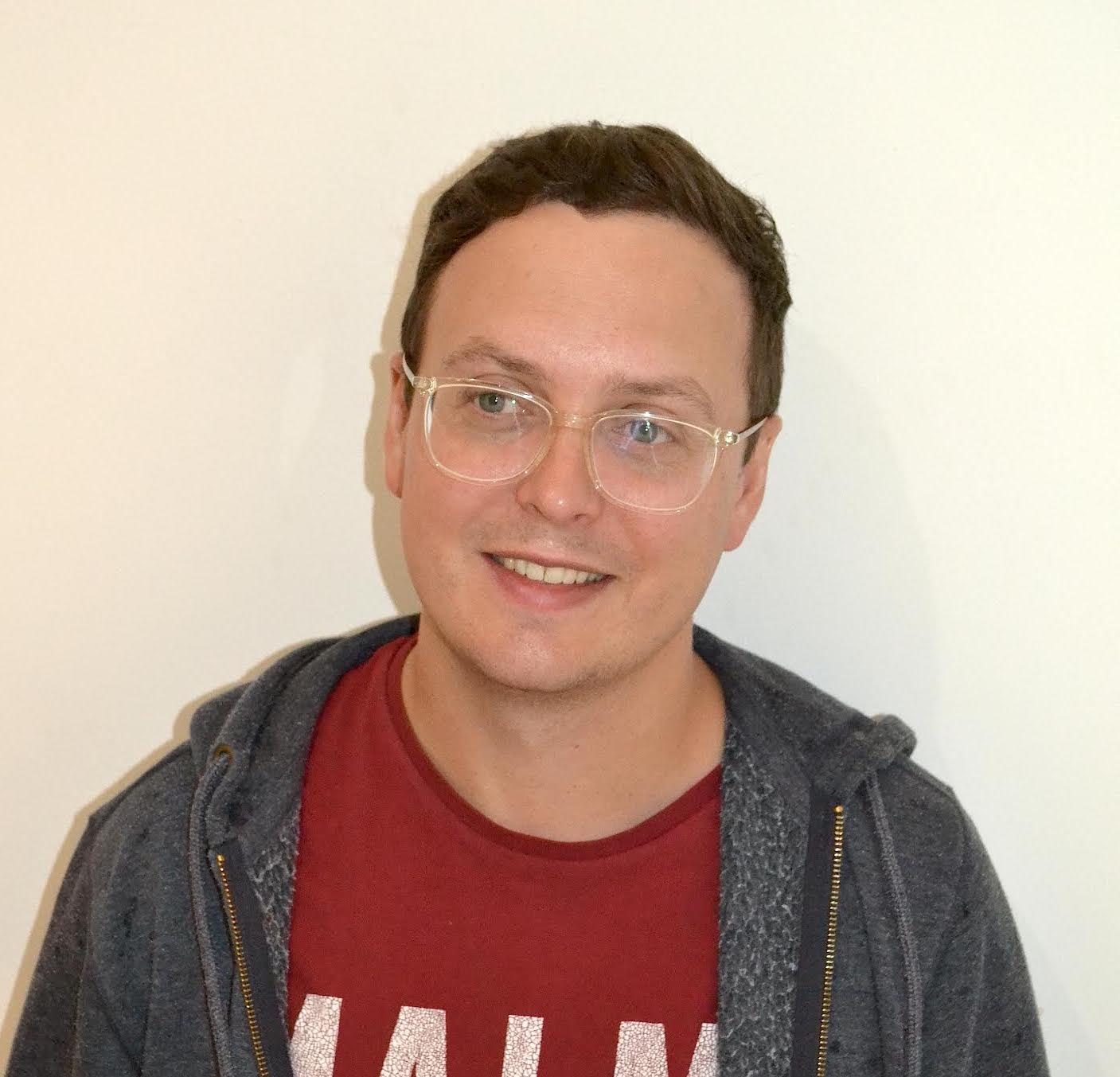 Felix Rowe
Felix has extensively toured the US, performed with a Chili Pepper, barbequed with a Blues Brother and shared a Mars bar with George Martin. He has written for publications including Classic Pop, Vintage Rock, Long Live Vinyl, Clash, Louder, DIY, and Record Collector.