Q&A – Chris Difford: "As you get older, things kind of become slightly more complicated"
By Classic Pop | August 10, 2023
ONLINE EXCLUSIVE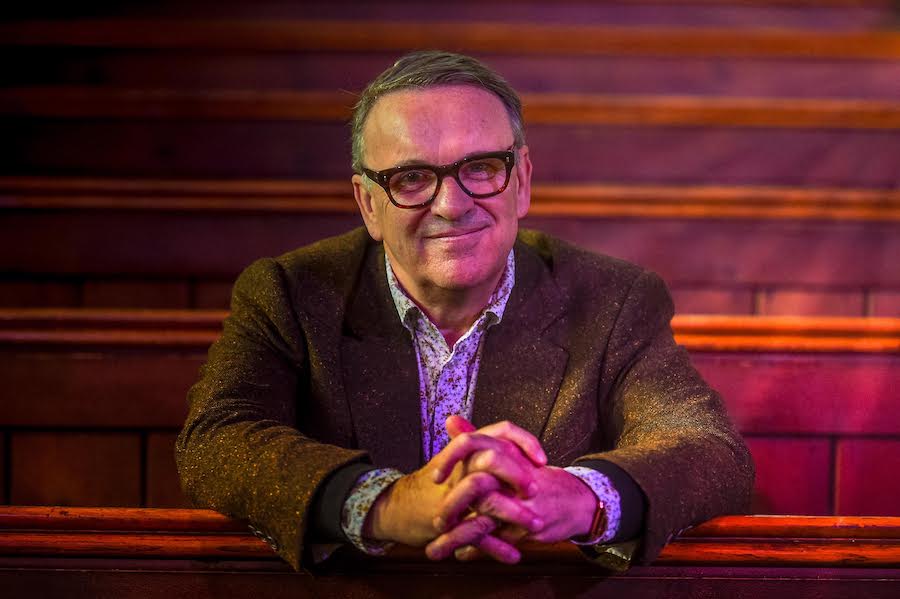 We talk to songwriter and long-time Squeeze member Chris Difford about food banks, autobiographies, TED Talks and his band's upcoming 50th anniversary… By Dave Freak
It's 50 years since a teenage Chris Difford put an advert up in a local sweet shop window calling for a guitarist. Glenn Tilbrook answered, and the resulting band – Squeeze – have become one of the UK's most much-loved bands.
Both Difford and Tilbrook have enjoyed successful careers away from the band, but it's Squeeze which arguably continues to best show off their respective strengths.
Prior to their headline appearance opening Birmingham's Moseley Folk and Arts Festival on 1 September 2023, Classic Pop catches up with musician, co-vocalist and lead lyricist turned podcaster, Chris Difford.
The last Squeeze tour in the autumn of 2022 seemed to be a huge success…
It was one of the best yet – touring in the autumn in the UK is favourable to Squeeze. We always have good audiences and to top it all, we raised God knows! £30,000-£40,000 worth of income for the Trussell Trust and for other food banks around the country. So it was a really fulfilling tour.
You sold out some pretty big auditoriums. It feels like you're one step away from arenas – would you consider a Squeeze mega-venue tour?
No, I don't think we're an arena band. There's this really interesting documentary by David Byrne called the architecture of music [Editor's note: Byrne's TED Talk, How architecture helped music evolve] and it talks about songwriting and which songs suit which venues. And I kind of agree with him in a way that our songs are best at home in places like Birmingham's Symphony Hall rather than in a stadium or that kind of environment. We're not that kind of band that can embrace a constant huge audience like that, I don't think. I don't think it would be for us.
Both the tour and the accompanying release, the Food For Thought EP, raised money for food banks. Is that a cause that was important to you?
Yeah. The EP was led mainly by Glenn. It was his idea to record that song and give it to the Trust as a gift, I suppose. But it was also an exercise in getting the band in the studio, and getting us to record something new – which is always difficult for a band of our our age.
This year marks Squeezes 50th anniversary – any plans to mark the occasion?
I don't think there is – or if there is, I don't know about it.
Has the way you write with Glenn changed much over the years?
When we were teenagers, I guess I would write constantly, and just give him lyrics and see what happened. I trusted the environment, and the way that things worked. It was kind of perfect. As you get older, things kind of become slightly more complicated in a way. So since the Cradle To The Grave album [in 2015], Glenn has had a lot more involvement in the writing of the lyrical side of things, and he spends a lot more time in the studio than I do. I'm not really a studio [person]. He has his own place, where he records and produces Squeeze tracks, and he does a fine job of it. So I'm happy to… not relinquish the pencil, but to share it.
When you write now, do you use a pad and a pen? Or do you, say, prefer to make voice and typed notes on your phone?
I'm mostly on my laptop – the laptop is where I spend my time and I have done for 10 or 15 years, I suppose. They get buried in my Word programme. My handwriting is so awful that I can't imagine writing more than a few lines without it becoming like Chinese really.
Everybody knows Squeeze's greatest hits and the big singles – are there any lesser-known tracks that you're particularly proud of as a songwriter that you think people should check out?
We've always talked about doing an album called B-Sides Story, which would be all the B-sides, obviously. And that's peppered with great songs I think. There's so many in our repertoire from the past, I can't really pick one out that I would point people towards, but there's plenty online.
Your podcast for HelpMusicians – I Never Thought It Would Happen – has been really popular and is a great listen, with some fine guests: Pauline Black, Kevin Rowland, Midge Ure, Nile Rodgers etc. What are your plans for Series four?
I've been pleading with Elton John to come on, so I'll hopefully be talking to him. I'm really interested to talk to people like Nick Cave, too, because I don't really know his music, but what I do hear about him, I find absolutely fascinating.
What have been some of the highlights for from the last three series?
Well, there are many highlights I think. I was lucky enough to kick everything off with by talking to Sting, and we had a similar beginning to our careers. Obviously, mine went in a very different direction to his, but it was interesting to discuss things with him. And then at the other end of the scale, just recently talking to Andrew Lloyd Webber was fascinating – because I really felt very nervous talking to him. I thought I would be out of my league in a conversation. But he was very kind.
You published your biography, Some Fantastic Place: My Life In And Out of Squeeze, in 2017. Playing live, on your own, you have loads more great stories – are there any plans for a follow-up?
I am considering following it up, but not in a way that you'd expect. You couldn't carry on the story – from where? The book was only like six or seven years ago. But I have an idea of using my Instagram posts as a bit of a book, because it's a diary, and to also reflect upon my diaries from the early 1970s – so you could take it any day of the year, and then look back at the previous years and see where the journey's been.
You're at the Edinburgh Fringe over August 2023 with What Happened? 50 Lyrical Years.
Yes, I've got the Edinburgh Festival for two weeks, which I always love doing – but regret doing at the same time, because it's only 55 minutes of the day, and so you're hanging about for 23-plus hours. But it will give me time to focus on the Squeeze touring that will be following it quite rapidly. So I'll be able to practice stuff during the stay.
And after the Squeeze dates, it's time for you solo tour: Not Only… But Also Chris Difford – A Bit Of Stand Up … With A Bit Of Sit Down. What's the format?
Yeah, it's just a story really of my early life, before I was in Squeeze. During lockdown, I was thinking about, and I was looking at, photographs of me as a teenager – before Squeeze. I was looking at all the people that I knew, and I wondered what had happened to them, and what happened to that camaraderie that you have when you're in a gang of kids growing up. It's too easy to sort of let it fly, I suppose. So, I've written some stories about the characters that I knew, and where they've gone. I'm only in contact with a few of them now. But it's been heart-warming to know that my story, in those times, was as ambitious as I imagined that it was. I'm hoping that I'll be able to perform a storyline that doesn't necessarily have tons of Squeeze stuff in it, but it has a lot of other things.
Moseley Folk and Arts Festival, Birmingham runs from 1-3 September 2023 with guests including Squeeze, The Proclaimers, Graham Nash, The Saw Doctors, Will Sergeant, and more. For details see: moseleyfolk.co.uk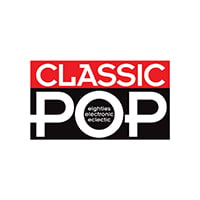 Classic Pop
Classic Pop magazine is the ultimate celebration of great pop and chart music across the decades with in-depth interviews with top artists, features, news and reviews. From pop to indie and new wave to electronic music – it's all here...