Rick Astley: This Charming Man
By Paul Kirkley | September 11, 2023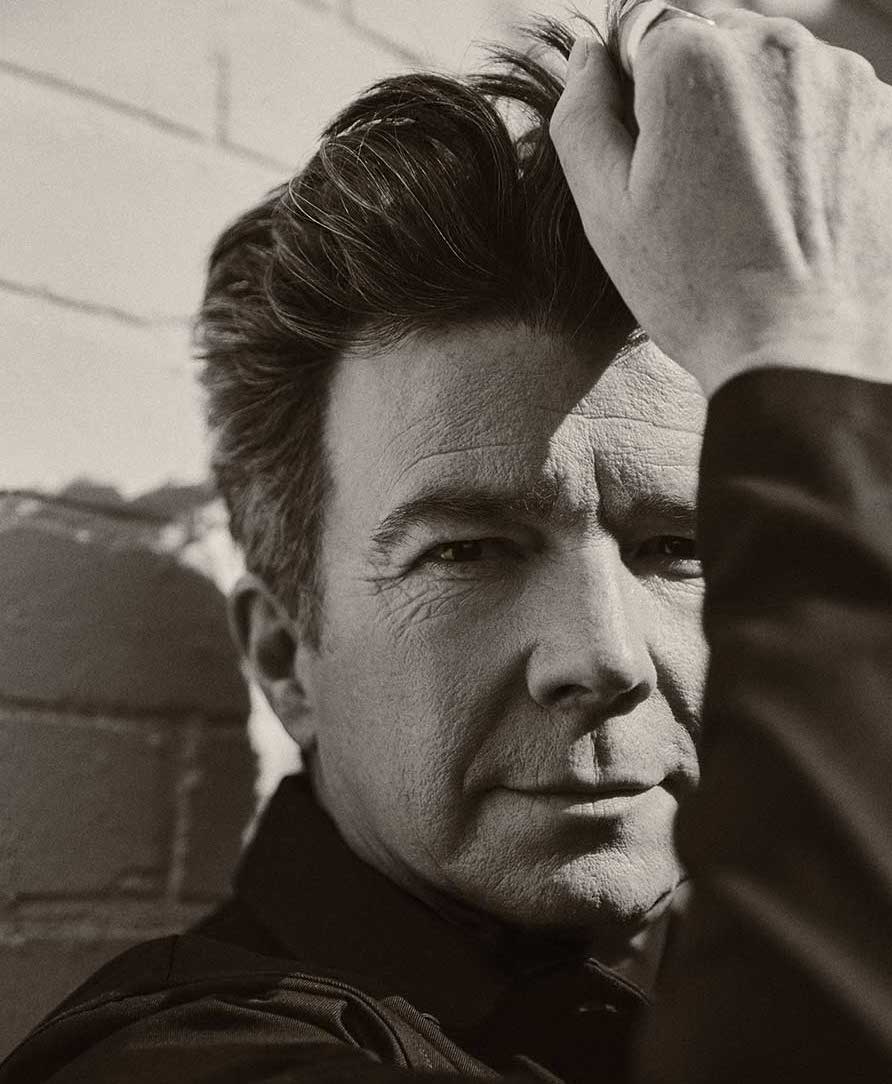 Singer, songwriter, meme, icon… Rick Astley sits down with Classic Pop to talk road trips, Glastonbury, The Smiths and the remarkable afterlife of THAT song…
The year is 1987, and Britain's pop crown rests firmly atop the gravity-defying quiff of a young singer from the north-west of England. Though exactly whose quiff depends on which tribe you belong to: for the misfit indie kids who voted The Smiths best act in the NME's end-of-year poll, Steven Patrick Morrissey is their one true king.
But for Smash Hits readers – and the wider record-buying public – the glory belongs to a 21-year-old from the market town of Newton-le-Willows, who's come from nowhere to score the biggest-selling single of the year.
What neither side could have predicted, though, was that three-and-a-half decades later, Rick Astley – for it was he – would not only be cooler than Morrissey, he'd also be a cooler frontman of The Smiths (or the next best thing, anyway).
"I struggle with that word, cool," says Rick, with trademark modesty, when Classic Pop lobs the compliment his way. "But if it's even a possibility, then it's nice to hear. Because I've never thought of myself as cool. I certainly wasn't cool when I had my hits."
Perhaps not. But in 2023, Rick Astley is an artist with a rare multi-generational reach: a man equally at home reading the CBeebies Bedtime Story as he is rocking out at The O2 with his pals the Foo Fighters, having worked his charm offensive on everyone from Gen Zed Tik-Tokkers (where he has three million followers) to Radio 2 playlisters.
And while the semi-ironic phenomenon of 'Rickrolling' – that durable internet meme that's helped push YouTube views of his breakthrough hit Never Gonna Give You Up over the one billion mark – certainly explains part of that, the affection in which the world holds this most relatable of pop stars is 100% genuine.
For proof, look no further than the joyous response that greeted the singer's latest side hustle, fronting a Smiths tribute show with Stockport indie band Blossoms.
More on that later: first, we've convened in the library of a swish riverside hotel near Rick's home in south-west London to talk about his latest album. Or, at least, what will be his latest album: at the moment, it's still something of a work in progress.
"I think it was Sting who said, 'You never finish a record, you just run out of money'," smiles Rick. "Or the record company goes, 'it's coming out now'. I'm one of those people who could mess around forever. But at some point you've just got to commit and say, 'that's it – it's done.'"
Like his most recent LPs, 2016's chart-topping 50, and 2018's Beautiful Life, the album – working title Are We There Yet? – has been mostly recorded at Rick's home studio in East Molesey, with the 57-year-old serving as writer, producer, singer and multi-instrumentalist.
That wasn't necessarily the plan, though. "I did say, this time, that I was going to write a few songs, and see if somebody wants to produce them," he explains. "So I just sort of hammered into it, and then it got to a point where I thought, 'Well, that sounds a bit like a record already…'
"But also, I love it," he grins. "I don't want to sound like an egomaniac, but I kind of love playing it all."
This one-man industry approach is perhaps a little ironic, suggests CP, for someone who started his career on the pop production line of Stock Aitken Waterman's Hit Factory – the clue was in the name – and endured endless jibes about being the 'studio tea boy' who got lucky.
(For the record, he did sometimes make the tea, but only as part of a wider musical apprenticeship after Pete Waterman talent-spotted him singing with soul band FBI.)
"I have wondered occasionally, 'Is that part of it?'" admits Rick. "Because those early records were kind of Stock Aitken Waterman records, with me singing on them. So there are times when I think, 'Is that why I keep going into that room and doing it myself – because I want to prove myself? I don't think I need to prove it to me any more. But you do wonder."
As a singer, Rick has always had one foot in America, his rich baritone sharing more DNA with early heroes such as Al Green and Bill Withers than local contemporaries like Morrissey.
But the new record finds him leaning into even more of a Stateside aesthetic, inspired in part by a mammoth road trip he and wife/manager Lene undertook during last year's Mixtape Tour, on which Astley shared the bill with New Kids On The Block, Salt-N-Pepa and En Vogue.
"We rented our own bus, with our own driver – which was kind of ridiculous, 'cos it was just the two of us," he laughs. "We did something like 22,000 miles, across these roads that just seem to go on forever.
"I'm not saying this new stuff is Americana," he stresses. "It isn't. It's pop music, and I'm English. But I've probably come home from America a bit revitalised, and thinking: it's okay to have a big fat vibrato guitar sort of thing going on. It's not country, but there's definitely a bit more twang on this record."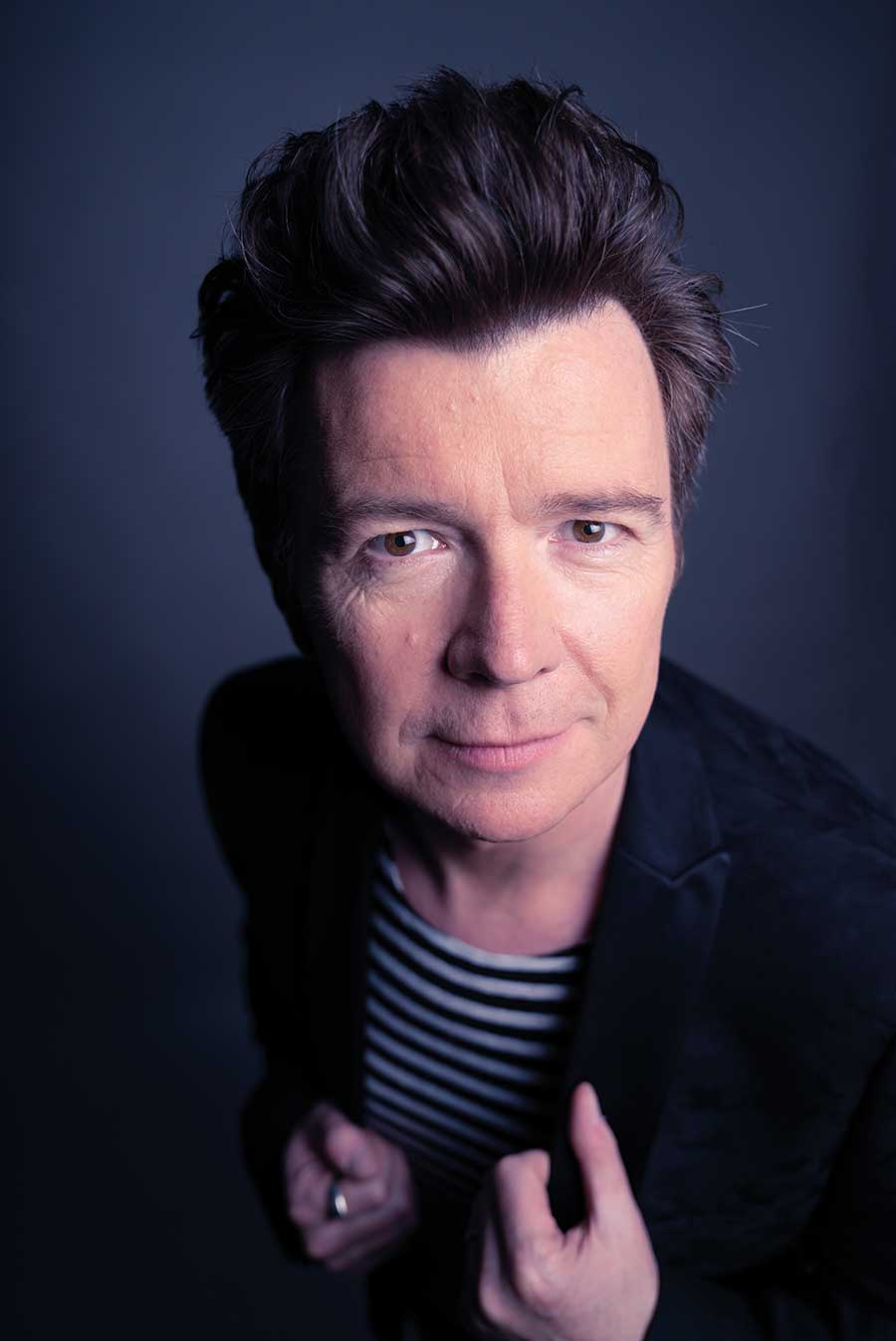 The first new song Rick cues up on his phone is Never Gonna Stop (and yes, the title is a cheeky allusion to that song). It's a big, infectious gospel number, complete with handclaps and choir (recorded at Abbey Road – "but only because they were digging up the end of our road") in which his voice, more weathered and lived-in than in his SAW days, sounds more soulful than ever.
"From a vocal point of view, I've always been influenced by – or stolen from – the great American singers," he says. "There's an element of imitation to it. I don't sing like a kid from Newton, and I never have. In my head, I'm trying to do what Bill Withers did. Similarly, when I write a song about walking these streets, I don't mean walking the streets of East Molesey – I'm on an open road in America somewhere."
Golden Hour is a lush, mid-tempo ballad in which Rick sings of walking those very highways in search of "the only thing that sets me free" – love. Having been happily married to Lene, with whom he has a 31-year-old daughter, for decades, affairs of the heart aren't something he's had to wrestle much with lately.
"But I'm still really romantic," he says. "And I think it's just a natural thing for me to do. The way I sing, the hardest thing is writing lyrics that aren't just, 'I love you baby…'"
And yet, on Dipping My Feet, Rick wiggles a tentative toe in the waters of the protest song. "I've seen those City boys," he sings of the world's bankers, brokers and hedge fund sharks. "They dress and talk the same/ I wouldn't trust them with the pouring rain."
"Listen to me, living my leafy suburban, 80s pop star life, wailing about the injustice of it all," he smiles. "I know I'm incredibly lucky. But I still know what it feels like to come from a small town where your options are limited. And I just find it incredible the way we still treat people on the lowest rungs like shit."
He's not about to deliver his own The Times They Are A-Changin', though. "People would just listen to my voice and go, 'That doesn't sound right'," he says. "We're sort of tarred with a certain brush, and I accept that. What are you gonna do? My first song was Never Gonna Give You Up. And that's not belittling me or anything. That's the way the cookie crumbles."
His debut hit – one of just a handful of 80s songs to have joined YouTube's elite billion views club – is clearly not one he's ever going to escape from: just when its cultural ubiquity appears to be cooling, it pops up in new and surprising places, from the global video game phenomenon Fortnite – where his signature 'Astley shuffle' has been turned into an 'emote' (ask your kids) – to an unexpectedly poignant rendition by Hannah Waddingham during a Ted Lasso funeral scene.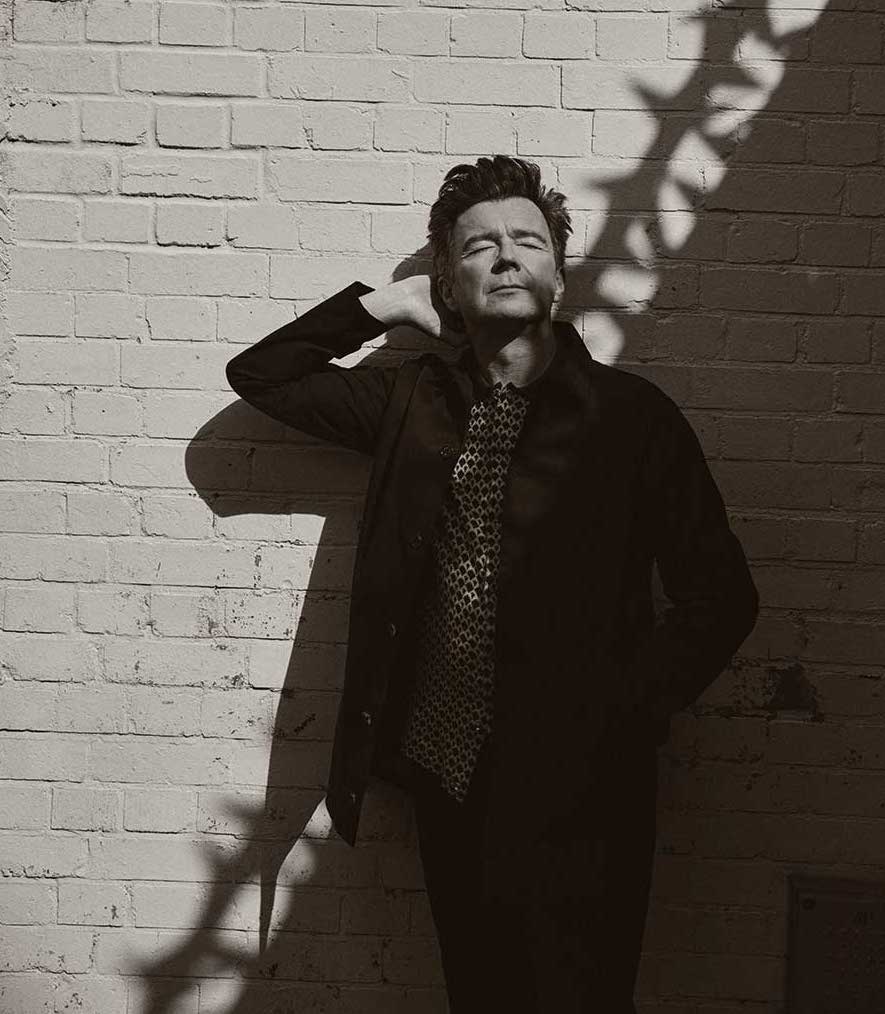 "We get offers to do something with it probably on a weekly basis," says Astley. "I just shot a commercial in America, where they wanted to recreate the video. I was like, 'Oh fuck, come on…' Anyway, long story short, they offered me a lot of money.
"I do feel very privileged," he adds. "That song is part of my DNA, and I'm lucky to have it. But there's a point where you go 'hang on, I'm not The Smiths. It's just a pop song from the 80s, that I didn't write.' It's not some holy relic.
"If somebody wants to pay me a load of money to do a commercial, which means I can then go and do something I want to do, then yeah, I'll do it. But there are times where you go, 'So you just want me to come and sing the old song, and don't even want to talk about the fact I've made a new record? Yeah, let's just leave it.'
"I don't want to come across in any way precious, or act like it's difficult. Because I am grateful. I've had a really good life because of Stock Aitken Waterman – not exactly driving Ferraris into pools, but I've never had to worry about the gas bill. Which is ridiculous, considering I was 21 at the time.
"But it's a weird one. When someone goes, 'Does Rick want to dress up in a raincoat and do the dance?', there's a part of my soul that goes, 'Hell yeah'. And then there's a part of me that goes, 'nah, not today…'"
Never Gonna Give You Up's ability to unite all audiences was no doubt in full effect when Astley made his Glastonbury debut in June 2023, playing both a solo set and a Smiths show with Blossoms.
With his boyish good looks and skyscraping quiff undiminished by age – and his affable, easy-going personality seemingly untarnished by fame – it can be easy to forget Rick Astley has been in the game as long as he has.
But, as well as being a reference to his 22,000-mile American odyssey, Are We There Yet?'s title also alludes to its creator taking stock of his life and career.
"It's about the fact that I'm 57," he says. "And there's a part of me that thinks, 'I don't know how many more records I'm going to get to make, or want to make'. So it's a bit like: 'Am I there yet? Where am I, really?'
"I'm really lucky that I still get to do certain things. But as the years clock on, I do think there are other things I'd like to do. I've just spent another year making a record. Which is a privilege, I'm aware of that. But it doesn't mean I might not want to do something else in the future."
For now, though, he's never happier than when tinkering in his studio, laying down demos that somehow accidentally end up being finished albums. And one thing that hasn't changed, of course, is that he's still making the tea.
"The kitchen is right next to the studio, so I tend to flick the kettle on as I'm passing in the morning," he says. "And then suddenly it's three hours later, and I've forgotten to have breakfast."
So he's a better musician than a tea boy, basically? "Well I don't know about that,"Astley smiles. "I do make a good cup of tea."

Paul Kirkley
Paul Kirkley is an award-winning writer, interviewer, TV critic, columnist and composer of self-aggrandising mini biogs. His favourite bands include Marillion and Girls Aloud, and not many people can say that. His proudest CP achievement is memorising all 23 members of Bucks Fizz (and associated spin-offs).