Video premiere: OMD – What Have We Done
By Classic Pop | November 6, 2017
OMD release a brand new video for What We Have Done, the third 12" single to be taken from the new record – The Punishment of Luxury.
The sparkling single is the band's first to feature Paul Humphreys on lead vocals in over 30 years and the vinyl release was limited to just 1,000 copies worldwide. Paul describes the track as "an intensely personal song about life, love and loss. It's about facing and confronting life changing decisions, and situations, that we all have to face at some point in our lives, and then having to live and deal with the resulting and inescapable consequences of our choices."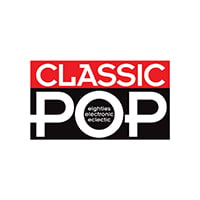 Classic Pop
Classic Pop magazine is the ultimate celebration of great pop and chart music across the decades with in-depth interviews with top artists, features, news and reviews. From pop to indie and new wave to electronic music – it's all here...