The Godfathers of Pop – Mick Jones interview
By Classic Pop | June 15, 2018
British guitar-slinger Mick Jones cut his musical teeth in the band of Johnny Hallyday, the 'French Elvis', in the 60s. Returning to England, he joined Spooky Tooth before winding up in New York in the mid-70s, where he formed Foreigner with ex-King Crimson multi-instrumentalist Ian McDonald and US singer Lou Gramm. The transatlantic rockers went on to sell 80 million records and scored No.1 hits with the ballads Waiting For A Girl Like You and I Want To Know What Love Is. Written by Douglas McPherson.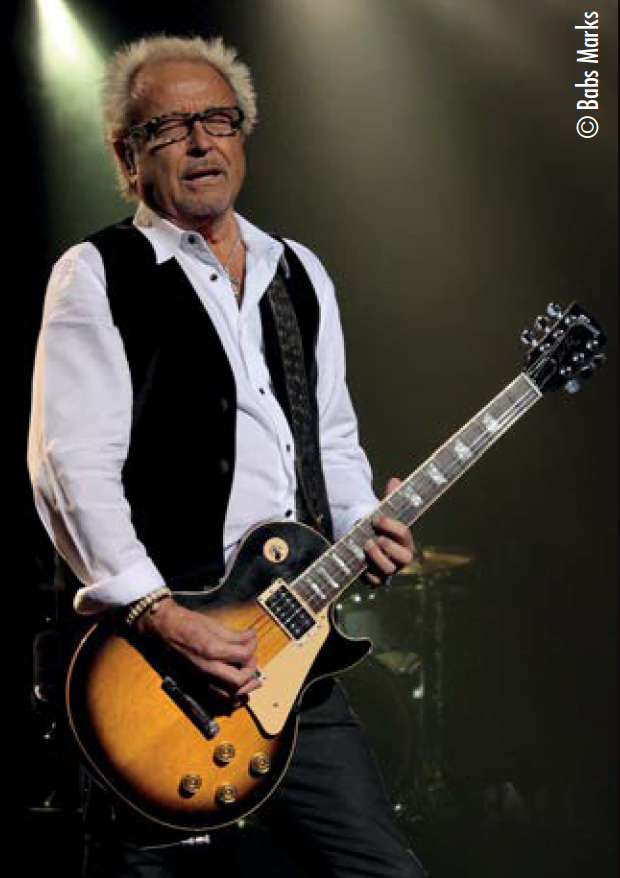 You have a new album, Foreigner With The 21st Century Symphony Orchestra & Chorus. How did that come about?
We were looking at the tour schedule for last year and I noticed we had a couple of extra days in Lucerne, Switzerland. I was then told that they liked the idea of us going down to play a concert with the orchestra at their new concert hall.
We decided it may not be a bad idea and before I knew it, I was in New York preparing orchestrations with Dave Egger, who I chose to be the arranger. We packed ourselves off to Lucerne for a week to rehearse with the orchestra – it was quite an event.
Did you feel the pressure of making a live album and DVD with so many musicians?
Definitely. It was okay when we were rehearsing and everybody was relaxed, but when the curtain rises, it's a different thing!
But it felt great. It was wonderful having passages where the orchestra is very powerful and strident and others where it's very tender and emotional. Some of my favourite bits are the interludes between songs. The overture came off really well. We were very happy with that.
Will you be playing the orchestral versions on tour?
We're doing eight or nine concerts with a cut-down orchestra between our normal shows this summer. We haven't got anything set for England yet, which surprised me, because we're playing the Albert Hall on 16 May and I thought that would have been a good opportunity to do one. Someone asked me if we're changing our direction and I said: "No, no, this isn't going to be the new Foreigner."
The recording was really part of our 40th anniversary year, when we wanted to do a few special things for the fans. We've also been playing with members of the original line-up, including Lou Gramm. I wouldn't have believed that if you'd told me last year, but we did a thing in New York where Lou and four of the original guys got up with us and tore the house down. So we're going to do a few more of those during the summer, featuring Lou and our current singer, Kelly Hansen.
Having led the band through four decades and many line-up changes, what are the main things you've learned?
That it's not for the faint-hearted! I guess it's down to the vision that I developed in the years leading up to starting the band. I had a pretty good idea of what I wanted to start from and aspirations as to where we'd end up.
It required me to be a bit of a taskmaster in certain areas at certain times. Sometimes I had to have confrontations but I had to accept that it was all part of keeping the integrity of the sound and direction.
I felt that I was the captain of the ship and had to get everybody to share my vision with me.
Looking back, do you have a favourite period of the band?
Just the year leading up to the first release, 1977's Foreigner. Putting the songs and band together. Locked away in this little studio just off Broadway in New York, doing the auditions and the excitement. It was a really important time in my life.
I figured I'd paid my dues in other people's bands and this time it was something I was responsible for. There was just some magic about the way it came together.
I remember, at the end of it, laying down one night and listening to the whole album for the first time on headphones.
My eyes started dripping. I couldn't believe it, because it was finally real and I thought: "Is this what we've been doing over the past year?. Wow"… It really moved me.
What's next for Foreigner?
Lou and I have started listening to some old tapes that I hadn't heard for 12 or 15 years, and there's a good possibility that we might try to bring those to light.
There are a couple of cool songs that might be the nucleus of an EP perhaps. So hopefully there may be a little 'new-old' Foreigner on the way.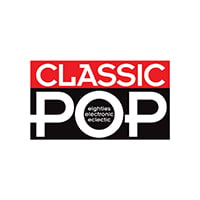 Classic Pop
Classic Pop magazine is the ultimate celebration of great pop and chart music across the decades with in-depth interviews with top artists, features, news and reviews. From pop to indie and new wave to electronic music – it's all here...