De La Soul: "Three black men staying together for so long is beautiful and important"
By John Earls | June 7, 2022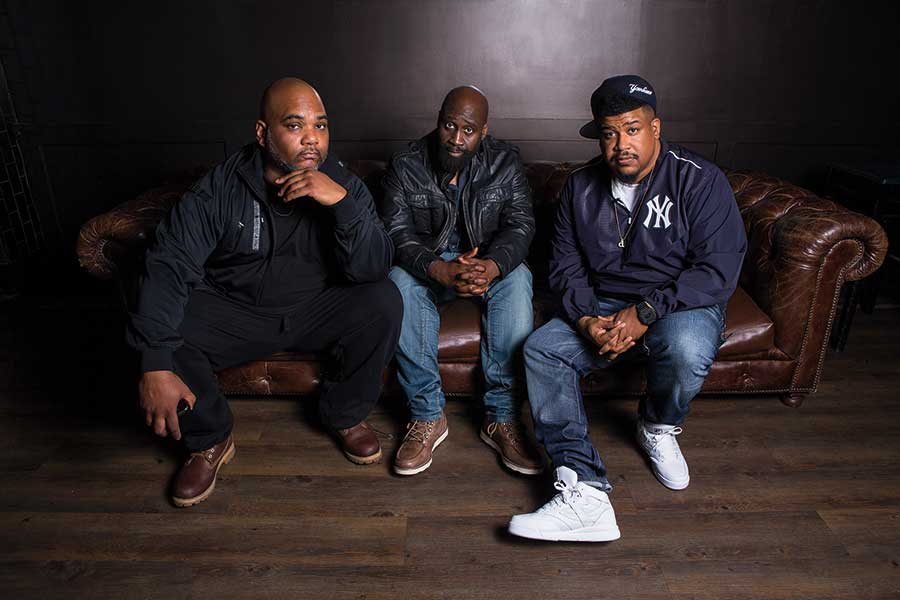 We spoke to De La Soul in 2019 about their life in hip-hop…
It's rightly been celebrated recently that De La Soul's groundbreaking debut album 3 Feet High And Rising is 30 this year. Less remarked upon is how the anniversary means the trio's members are now all either aged 50 (Trugoy The Dove), about to reach the milestone (Posdnuos hits 50 in August) or able to mock their greying bandmates for being so ancient (Maseo doesn't reach his half-century until March 2020).
Having met at high school in Long Island, New York, it seems unlikely that the trio immortalised as teenage goofballs in the videos for Eye Know and Me, Myself And I are now such veterans. Not least because De La Soul still carry themselves with the infectious enthusiasm of the high school kids mucking about in the skits on 3 Feet High And Rising. It's a spirit De La Soul are happy to be associated with all these years later.
"I'm a grandfather now," laughs Maseo, De La Soul's resident DJ, aka Plug Three. "So yeah, 3 Feet High feels a long time past. But, y'know, life is real outside of the music business. Dealing with all those clichés about being 50? That's not my thing. Fifty is 50, time is time.
"What I do know is, 3 Feet High And Rising was a beautiful moment in time. So if people want to talk to me about that record, I'm happy, because reflecting on moments like that is always beautiful. Looking at that record is looking at the innocence of development, and we can never be that innocent again."
If Maseo, Posdnuos and Trugoy (who now goes by his real first name of Dave) aren't so innocent, they do a good job of hiding it. Their most recent album And The Anonymous Nobody… in 2016 was as adventurous as ever, fitting guests including David Byrne, Damon Albarn, Usher, Little Dragon and even The Darkness singer Justin Hawkins into their celebratory universe.
Seeing De La Soul run through classics like The Magic Number and A Roller-Skating Jam Named 'Saturdays' live is to witness three men still in love over communing with their audience. "We enjoy being on stage, sure," enthuses Maseo. "We love it, man. Anyone who's dreamed of being in music dreams of being on stage. But I have to reconcile that I'm getting older and that travelling is tiring." 
Like many other musicians, De La Soul look to The Rolling Stones as the benchmark for how to keep a touring operation going forever. "Those guys who grew up in the 60s, they're still doing their thing," says Maseo. "And if The Rolling Stones are doing it on private planes, why not? Based on what they've achieved, they've earned it. If you look at those guys in their seventies still doing it, maybe they've got to take dialysis tomorrow."
He gives a huge laugh – as you'd hope from someone in De La Soul, Maseo laughs a lot. "No one who's up on that stage is a superhero, even though the music industry tries to paint us like that. The truth is, when we're not on that stage, we're dealing with real life: how can I make my granddaughter's school recital? Once you're off stage, real life shit still goes on. But the two hours we are on stage? That's super-fun. We get to have fun with our friends, who are still alive. Great!"
That De La Soul have stayed intact for so long is impressive, and Maseo gives as good a precis of how to keep a band together as Classic Pop has ever heard. "There's no secret to it," he insists. "People put so much emphasis on how De La have stayed together because we're in the music business, where you get to hear more tragic stories than good ones.
"But in my opinion, there are only three things that break up a group: somebody is shady with money, somebody has a significant drug problem beyond marijuana, or someone is messing with somebody's girlfriend or boyfriend. None of those have happened to us. Those things destroy any relationship, it's just on public display if you're in the entertainment business."
While the trio still enjoy hanging out together, they see themselves as role models for hip-hop by still being a band, too. "I'm going to be candid here," says Maseo. "Three black men sticking together, that's beautiful and it's important. What we've been faced with, culturally, coming from the black race? Sticking together is important. The business of De La is our friendship."
It's an honourable sentiment, and it helps that no member of De La Soul has ever been more in the limelight than the other two: Vince Mason, Dave Jolicoeur and Kelvin Mercer have been fully in sync ever since Dave and Kelvin befriended Vince, who was in the year below at Amityville Memorial High School in Long Island in the mid-1980s. But Maseo admits that lack of hierarchy in the band isn't something that's ever been discussed.
"There wasn't a blueprint," reflects the DJ. "No one had the thought process to say, 'I'm the leader' or 'You be the leader'. It all started with this idea of friends making music. We'd go to one of our houses, play around as friends and ideas would just click. Pos and I would like an idea of Dave's, or vice versa, and we'd hang around working on that idea for the day or the week. Each of us followed the others' lead."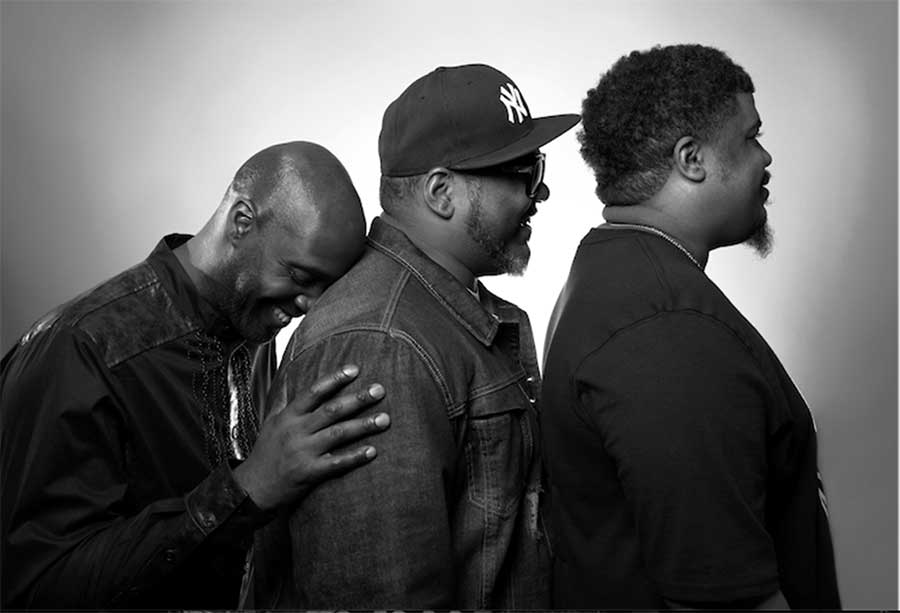 As an aspiring DJ, Maseo soon met fellow turntablist Prince Paul, who was already a member of Stetsasonic, acclaimed for the singles Faye and Just Say Stet.
"Paul and I played the same neighbourhood parties," recalls Maseo. "I was the conduit to Paul producing 3 Feet High And Rising. Back then, nobody else knew Pos and Dave could rap – you didn't rap at parties, there were no battle rap contests. We were in our own private corner, just as friends making demos."
As casual as those early demos were, it was instantly clear De La Soul wanted to return to the earliest roots of hip-hop, rather than become part of the cartoonish violence of gangsta rap which had begun to dominate the culture.
"We felt inspired to be apart," reflect Maseo. "We all felt a synergy to do something cooler. But, look, our inspiration didn't just come from Afrika Bambaataa. It came from N.W.A, Ice-T, Schoolly D, Biz Markie… Hip-hop has always shown the harsh reality of society. We didn't have any professional aims at first, we were just making songs trying to live up to our inspirations."
As modest as those aims were, De La Soul quickly caught the attention of local New York hip-hop label Tommy Boy. Run by former music journalist Tom Silverman, the label had enjoyed success with Afrika Bambaataa. "Our friends and family liked our demos, then Tommy Boy said they'd put out a single – we were living our dreams already," explains Maseo of their 1988 debut single Plug Tunin.
Second single Jenifa (Taught Me) soon followed. "These days, people come through the door offering a full-package album deal. It wasn't like that for us – Tommy Boy wasn't a major, and everyone was testing things out. We were, they were. In the beginning, Tommy Boy didn't believe in us enough to give us an album deal. It was only when we did a video for Potholes In My Lawn, the B-side of Jenifa, that we were seen as taking shape." 
With Tommy Boy finally convinced enough to fund an album, 3 Feet High And Rising was a sprawling masterpiece, over an hour of psychedelic hip-hop. Heck, it's one of the few hip-hop albums where even the skits are essential, which showed off three distinct engaging personalities.
"We weren't conscious of how the skits would work," admits Maseo. "We were just doing it. We were kids, man! If we felt it, we did it, and the impact was something we learned after the fact. We weren't really prepared for any of that success. It's what we wanted, but only as kids dreaming. We were blessed that our dreams came true."
De La Soul's dreams came at a price. Aiming to be more thoughtful than gangsta, the trio had coined the term Daisy Age, short for 'DA Inner Sound Y'all'. With the Daisy Age name and the debut album's dayglo floral sleeve, it was quickly commonly accepted that Posdnuos, Trugoy The Dove and Maseo were all about flower power.
"Daisy Age was about opening everything up," says Maseo. "But it overshadowed our music, because we were interpreted as wanting to copy a certain time in the 60s. That whole Woodstock thing, it was everything we knew nothing about. I appreciate how and why it happened, but it wasn't the correct interpretation of our music's soul. De La has always been about hip-hop. It's not about daisies or the hippy era. We were doing hip-hop our way."
The sleeve of De La Soul's second album showed a smashed flowerpot containing a wilted daisy. It was called De La Soul Is Dead. The message was pretty bloody obvious. "With the success of 3 Feet High And Rising, we were worked a lot," Maseo recalls of their management duo – Def Jam founder Russell Simmons and Lyor Cohen, who is now YouTube's global head of music.
"There wasn't really room to go back into the studio and make more music. And what was going on with Daisy Age, what we'd intended to be a movement felt more like a trend, a misinterpreted trend. Trends come and go – we wanted to kill that trend before it killed us."
If De La Soul Is Dead was darker than its debut and a classic fame comedown album, the band generally stayed buoyant as they felt part of a new wave of conscious hip-hop. Alongside A Tribe Called Quest, Jungle Brothers, Queen Latifah and Black Sheep, De La Soul were part of a collective dubbed Native Tongues. Asked if Native Tongues artists helped inspire each other, Maseo laughs loud and long again.
"I was at Q-Tip from Tribe's crib last night. That answer your question?" Not only had Q-Tip and Maseo stayed up late watching TV the night before our interview, the DJ happily recalls how he and Native Tongues DJ Red Alert from Kiss FM surprised Jungle Brothers last year, by flying to North Carolina for the 30th anniversary party of their debut album Straight Out The Jungle.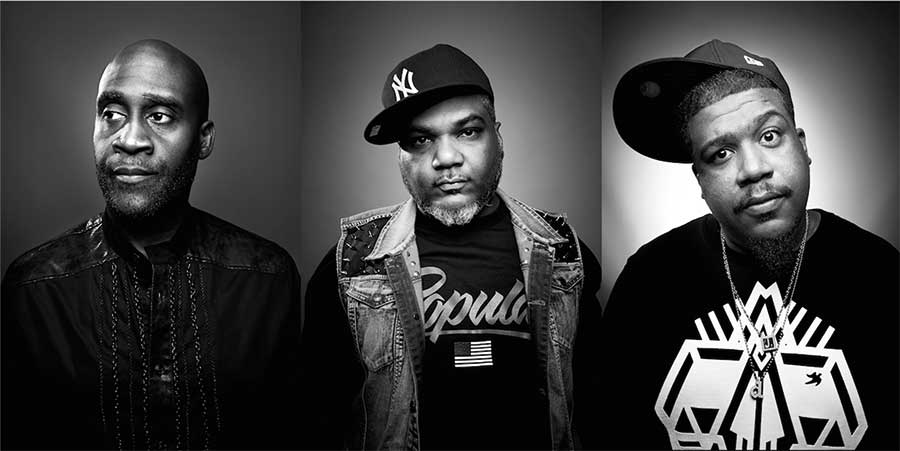 Maseo volunteers that anyone wanting to "check the portal to old New York" should visit the club Fat Buddha, where he and Red Alert sometimes DJ impromptu together. Now a chef, former A Tribe Called Quest songwriter Jarobi White lives near Maseo in Florida. And Q-Tip has volunteered to write songs for Maseo's 21-year-old daughter as she bids to become a singer.
"The Native Tongues family is still a family, bro," he summarises. "We talk all the time. That community ain't fake shit."
Wanting to expand the hip-hop community has been part of De La Soul's ethos from the start. A Tribe Called Quest's first appearance on record came when Phife Dawg contributed a verse to Buddy on 3 Feet High And Rising. Rappers such as Mos Def and Common also got their break on De La Soul tracks.
It's never seemed like so many quid pro quo arrangements in hip-hop, where an aspiring artist only gets to contribute to a major act's song in return for future royalties or signing to the same record label. Maseo despairs at such ploys.
"If Mos Def had wanted to sign to De La, that would have been great," he muses. "But De La isn't about that, it's about friends sharing a creative space. I don't want to make someone feel they have to be part of our business infrastructure to make music with me. Some people we've featured made it, some people didn't. Most important, they're still friends in our lives. Outside the music business, people are still human beings." 
It's a spirit which means nobody from De La Soul has made a solo album. "We get advised to make them," laughs Maseo. "Based on what we've achieved, we could do one now, Pos especially. But Pos doesn't think so, he doesn't feel it in his heart. Me, I feel if your mind runs wild creatively, not everything will work via De La. Maybe I'll write a song that would work better for, I don't know, Tina Turner. It's only exploring a dream, like we did back when we were kids."
The music De La Soul made back when they were kids is finally due to become available again for the first time in a generation. Their first six albums are about to make their debut on digital and streaming services, with copyright disputes virtually settled between the band, Tommy Boy and the artists sampled on their early LPs, made before sampling laws were quite so stringent. A vinyl boxset of those albums should follow in October.
Asking about their availability again causes the otherwise ebullient Maseo to pause. "It's a bittersweet moment," he admits. "We've missed a big portion of the digital era. The truth is, one reason we've toured so much is because our music hasn't been available to purchase. Thank God our music is still popular enough for us to still tour, but performing those songs and not having them available? Again, it's bittersweet.
"Aside from all that, it's great for the fans that it should finally become available. We can reach the new generation who have learned about us from our work with Gorillaz or from And The Anonymous Nobody as well as the recent shows. But all those copyright issues? It tried to damage the group and the landscape needs to change."
The fifth and sixth of those albums – Mosaic Thump and Bionix – were to be the first part of a trilogy dubbed Art Official Intelligence intended to celebrate DJ culture. Now that they're about to hit streaming services, De La Soul are working on part three, 17 years after Bionix.
"Fans have been asking for it and we feel it's needed," says Maseo. "The spirit of Art Official Intelligence has never left us. We just had to figure out a way to do it, especially in the way sampling culture is shaped now."
Facing the future, with their past finally in order, together as ever? Posdnuos, Dave and Maseo's spirit is undeniably still beautiful and still important.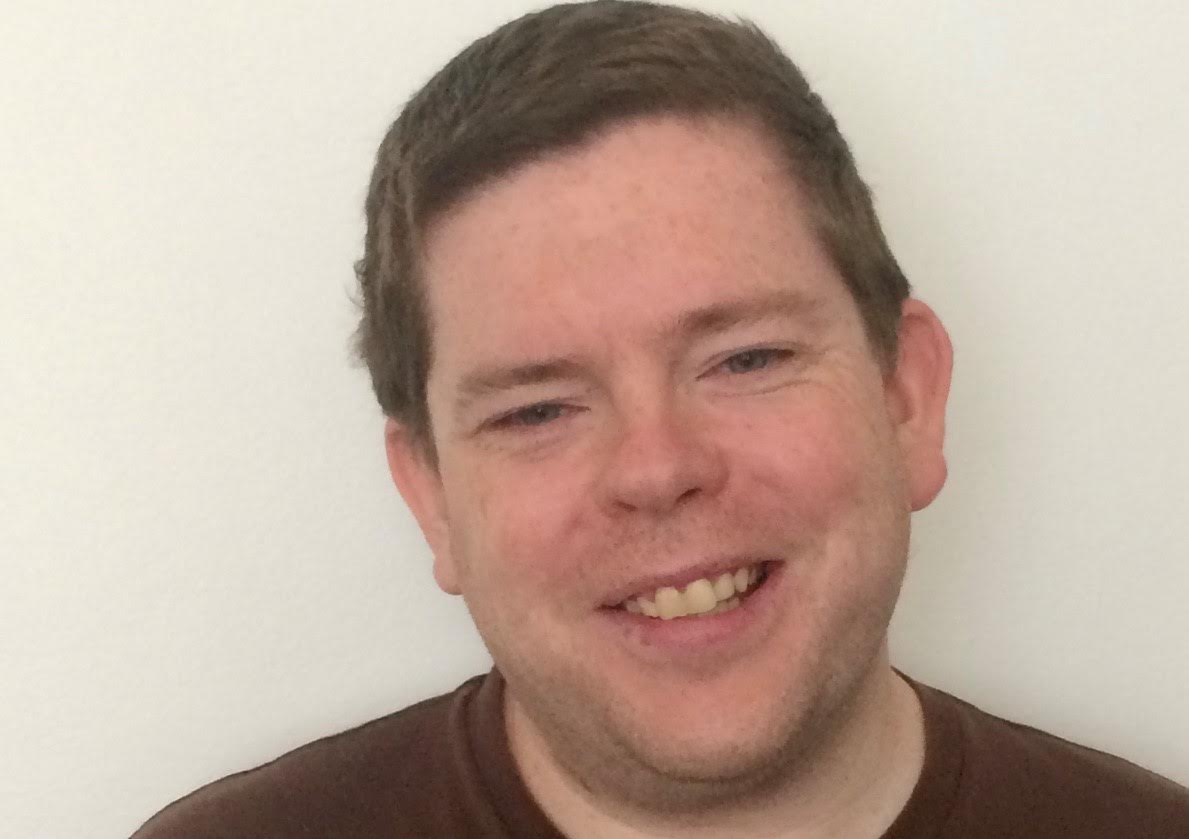 John Earls
Writing for Classic Pop since our first issue, John has been to Adam Ant's house, sworn at by Bob Geldof, touched Johnny Marr's favourite guitar, interviewed Richard Coles on his vicarage bed and serenaded with Last Christmas by Shirlie Kemp. John first specialised in writing about music as editor of Teletext's Planet Sound music column from 2000-09 and now writes about pop for a range of magazines and national newspapers. A Luton Town fan, John also writes about football. His bucket list interviews for the magazine are Grace Jones, Kylie, Siouxsie Sioux and Andrew Ridgeley.