Forget Me Nots: Transvision Vamp – Little Magnets Versus The Bubble Of Babble
By Classic Pop | August 11, 2021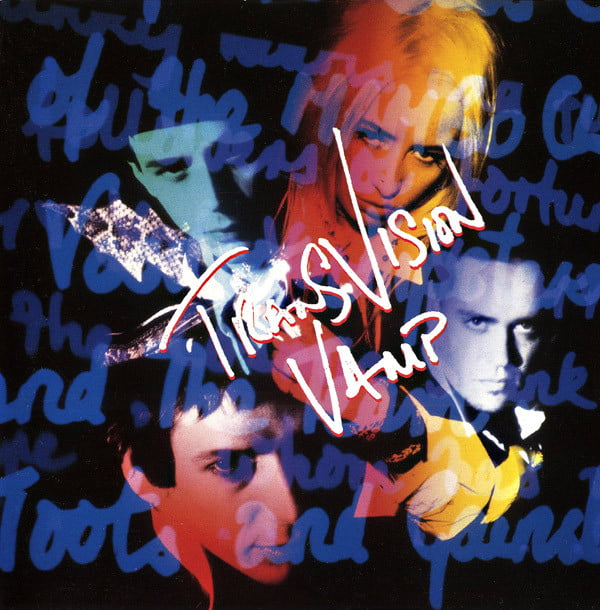 Transvision Vamp had the world at their feet after reaching No.1 with second LP, Velveteen. But thanks to the vicious music press and an interfering record company, its follow-up, Little Magnets Versus The Bubble Of Babble, sank almost without trace. Thirty years on from its non-release in the uk, Jon O'Brien explores whether it deserved such a fate. 
"I'm not their favourite person, but I'd be very worried if I was," Wendy James told the Chicago Tribune while promoting Transvision Vamp's difficult third album in 1991. "Because they're typical woman-hater, pretend-to-be-leftfield journalists who really should go back to public school and get whipped some more." 
You can't blame the ever-outspoken James for being so dismissive towards the British music press. Despite defying flash-in-the-pan predictions with chart-topping second LP Velveteen and attracting the attention of everyone from musical hero Lou Reed to Betty Blue director Jean-Jacques Beineix, the Putney quartet were treated like pariahs by the media.
And their frontwoman – who combined the naked ambition of Madonna with the peroxide blonde style of Debbie Harry and punk swagger of The Clash – inevitably bore the brunt. Time Out even splattered her face with a custard pie (digitally) on the cover of their Hated 100 issue, the type of mean-spirited stunt that would rightfully get social media up in arms in 2021. 
Instead of meekly accepting their status as critical punching bags, the Vamp went on the attack. Little Magnets Versus The Bubble Of Babble – a tongue-twisting title which reflects the band's "us against the world" spirit – certainly isn't afraid to take aim at their detractors. "The dumb little jerk, with his mind up my skirt," James spits on Don't Believe The Type after insisting, "The truth about me, is that nothing ever written about me is true."
And on Pressure Times, she appears to warn the press that they haven't seen anything yet ("As I get older, I get a little bolder/ I speak my mind, I don't waste my time").
As you'd expect, the targets of such wrath didn't appreciate being given a taste of their own medicine. Simon Reynolds was particularly scathing in his Entertainment Weekly review, grading the album a D-minus.
Still, by directing most of his ire at the lead singer's image ("I've lost count of how many times [her] scantily clad form has appeared on British magazine covers"), the normally respected critic only ended up substantiating James' claims of widespread chauvinism.   
Ironically, although Transvision Vamp were lyrically angrier than ever, their sound had significantly mellowed from the bratty punk-pop that had made them brief Smash Hits favourites. They could still make a racket, of course. See the propulsive wall of noise that is You Put A Spell On Me, for example. 
Yet the majority of its 10 tracks – produced by Duncan Bridgeman of future world music collective 1 Giant Leap – lean into a more mature blend of noirish Americana, psychedelic blues and alt-rock.
James, meanwhile, largely abandons her signature raucous vocal style to play more of a brooding femme fatale role. She practically reduces herself to a whisper on the highly sensual Every Little Thing. 
Unfortunately, the UK arm of the band's MCA label appeared to be even less enamoured with the record than the critics. Believing that it lacked the immediacy of their 1988 debut Pop Art and chart-topping follow-up, bosses decided against releasing Little Magnets… on home shores.
However, it was deemed worthy of hitting the shelves in Sweden, New Zealand and Australia, cracking the Top 40 in all three.
British fans initially had to make do with its two singles. Reaching No.30, (I Just Wanna) B With U's title may have hinted at some slick Prince-esque funk but instead combined baggy beats and twanging country-blues riffs with the kind of melodramatic chorus you can imagine The Shangri-Las once belting out. Earning her first official co-writing credit, James obviously should have been handed the creative reins more often. 
But by offering more of the same, second single If Looks Could Kill – the only cut to regularly make James' solo setlists – wasted the opportunity to show how much the group had progressed.
Ain't No Rules, which at various points evokes George Michael's Freedom, Blondie's Rapture and The Sopranos' theme, would surely have fared better than a lowly No.41. Likewise the Mazzy Star-ish dream pop of closer Back On My Knees Again and Twangy Wigout, a sultry little number based on a sample of Serge Gainsbourg and Jane Birkin's Je T'aime… Moi Non Plus. 
That's not the only time the Vamp delve into their vintage record collection for inspiration either. Crawl Out Your Window is a respectful cover of the near-named Bob Dylan mid-60s hit, which appeared to kickstart a fascination with the modern-day Bard (James' 1993 solo debut Now Ain't The Time For Your Tears was named after a Dylan lyric, while she also tackled It's Alright, Ma on 2016's The Price Of The Ticket). 
Although Little Magnets has one foot in the past, it still feels a little bit ahead of its time, too. The quiet-loud alt-rock of Don't Believe The Type suggests that Hole's Courtney Love may have been a surprise fan alongside Kurt Cobain (the Nirvana frontman once wore a Transvision Vamp T-shirt on stage).
And you can hear definite shades of The Cardigans, Garbage and several other MTV2 staples throughout, both in its crisp production and James' part-coquettish/part-confrontational delivery. 
Little Magnets Versus The Bubble Of Babble did eventually make it to the UK, of course. But by that point, Transvision Vamp had already gone their separate ways, burned out by the constant pressures of the music industry and, as James told Classic Pop in 2019, a distinct feeling that white English pop was being left in the dust by the sounds of black east coast America. 
As a result, the four-piece joined peers Johnny Hates Jazz and The Farm on the list of acts whose follow-up to a UK No.1 album failed to chart at all. It's an undeserving fate for a record which, contrary to all the snooty naysayers, proved that James' talents extended far beyond soundbites and pouts.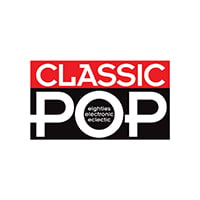 Classic Pop
Classic Pop magazine is the ultimate celebration of great pop and chart music across the decades with in-depth interviews with top artists, features, news and reviews. From pop to indie and new wave to electronic music – it's all here...