Top 40 New Romantic songs
By Classic Pop | December 13, 2021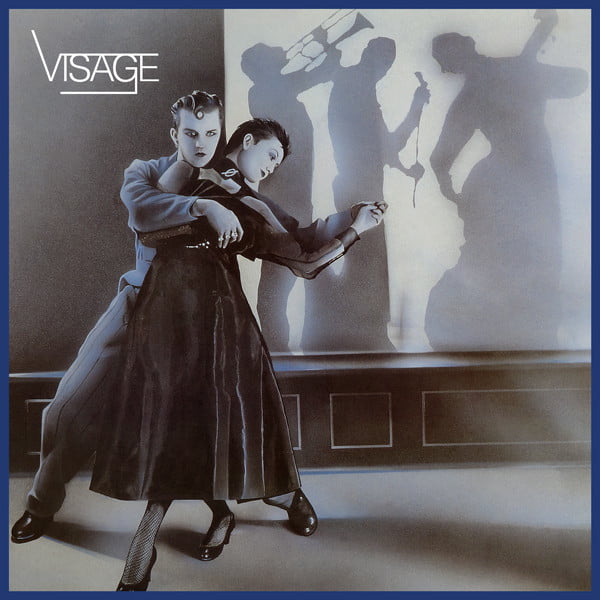 From Spandau and Visage to Telex, Eno, Soft Cell, Gina X, Can, Space and – honestly – The Sweet, we look at the Top 40 New Romantic songs…
Bowie's Heroes was the Blitz kids' anthem, but those that managed to get past Steve Strange's ruthlessly elitist door policy were treated to a much wider palette of sounds.
DJ Rusty Egan offered everything from the cutting-edge sounds emerging from mainland Europe to tracks from Iggy Pop and Roxy Music, Grace Jones or the Theme From A Clockwork Orange. All were afforded the same respect; there were no rules whatsoever. If it got the kids moving, then it was fair game.
"We played Hi-NRG, electronic and up-tempo disco," Egan told us. "I played movie soundtracks and David Bowie, which was the one pre-punk thing that everybody savoured. Then I'd drop in some glam rock like The Ballroom Blitz by The Sweet. It was a fun, party mix-up of all your favourite records."
And what of New Romantic bands? It's hard not to put Strange and Egan's Visage, Blitz 'house band' Spandau Ballet, and Birmingham's poster boys Duran Duran under the New Romantic umbrella, but that's pretty much the size of it.
Beyond the looks and the preening, the beating heart of the movement lay not in the records of those thrust under that all-encompassing marquee terminology, but within the carefully-concocted playlists that flooded the dancefloors of Billy's, Blitz, Club For Heroes and Camden Palace. These truly defined the sounds of the Cult With No Name – call it what you want. Rusty Egan's record bag has a lot to answer for.
Here, we assemble 40 of the top New Romantic songs from the Blitz era (one track per artist) and a few of the tunes that ensured success for the bands at the sharp end of the movement. 
40
Pulstar,
Vangelis
From regular synthesisers to more exotic instruments such as the Javanese gamelan, Greek electronic composer Vangelis played absolutely everything on his Albedo 0.39 LP – a title that references the planet Earth's luminosity (very 'Blitz'). Instantly recognisable from the stuttering synth intro to the speaking clock that surfaces at the end of the track, Pulstar is still regularly aired in London clubs to this day. Vangelis also supplied the soundtrack for Blade Runner and the themes from the soundtrack of Carl Sagan's Cosmos. 
39
Nightclubbing
,
Iggy Pop
Naturally, Iggy Pop's late-70s calling card The Passenger was another plenty-spun favourite at Blitz (Siouxsie Sioux's exemplary cover is also worth digging out), but owing to its overriding ubiquity, we've decided to slip this creeping, drunken stomp onto our New Romantic playlist instead. That glorious intro beat, a healthy hint of bawdiness and vaudeville pzazz, an obvious lyrical aptness, all cleverly spun with a fuzzy undercurrent that keeps it nicely noir, this is literally swimming in the joys of a night spent on the town – and also wah-wah guitar.
38
Changeling,
Simple Minds
The pacemaker and sole single from Simple Minds' second album Real To Real Cacophony, released in November 1979, did nothing in the charts (and nor did the album), but instead it found the band exploring an art-pop experimentalism missing from its somewhat over-produced predecessor, Life In A Day. The Sounds review of the time said it was "probably the most uncommercial album" their label, Arista, had ever put out, with Changeling harbouring "brash lead and tumbling rhythms". As cool and challenging as the New Romantics themselves. 
37
Theme from A Clockwork Orange,
Wendy Carlos

 
This synthesised masterpiece emanated from the ultra-creative mind of transgender technologist Wendy Carlos, one of the absolute unsung heroes of electronic music. Not only did she pioneer and construct her own incredible synthesisers, but she also used them to (both literally and metaphorically) push the envelope. Her Moog-synth recreation of Bach's music, Switched-On Bach, made in 1968, is a case in point – as is this epic film theme. 
Want more from Classic Pop? Subscribe today and save 50% and gain access to all our subscriber-only perks. Join here.
36
No One Driving,
John Foxx
As we've mentioned, former Ultravox frontman John Foxx and various other savvy creatives were heavily influenced by JG Ballard's auto-erotica film Crash. Foxx was the epitome of futurist style and the rise-of-the-machine aesthetic, once claiming he planned to live without showing any emotions whatsoever, and this stark, fizzing creation from 1980 reflects that oh-so-80s audacity. Coupled with the revolving neon strip lights and robotic synthesists of the video, No One Driving hits the spot.
35
Broken Head,
Eno Moebius Roedelius

 
Ok, so we admit we're cheating a little here with the addition of a second track involving Brian Eno, but we're sure you'll forgive us having revisited the dark arts of this slanted gem, made with Komische pioneers Hans-Joachim Roedelius and Dieter Moebius (both members of Berlin's experimentalists Kluster/Cluster). Concocted in 1978 under the expert guidance of legendary krautrock producer Conny Plank, the trio's After The Heat album is a work of uneasy genius, leaking inky emotion via a tapestry of machine-made strangeness. 
34
Electricity,
OMD
Orchestral Manoeuvres In The Dark were about as far from the sartorial  requirements of the New Romantic movement and the Blitz as it was possible to be, but nonetheless their musical catalogue was in high demand on the scene, and this Kraftwerk-inspired debut single, released over 40 years ago on Manchester's infamous independent label Factory, was a particular favourite with the nightsfolk. Beyond 4 Great Queen Street, OMD devotees The Human League and a young Vince Clarke were paying close attention. 
33
M Factor,
M
Flip over Croydon College Of Art alumnus Robin Scott's (aka M) celebrated synthpop single Pop Muzik and you'll find this clubber's favourite, which arrives via a melee of luscious stabs, the perfect introduction for Scott's half-spoken, half-scowled anti-nuclear diatribe. "Trigger happy, power crazy, bomb pushers, where are you at?/ Communism, fascism, racism… I smell a rat," he shouts, delivering a sweet two-fingered counterbalance to the pure synth-pop of that classic A-side. 
32
Day Breaks, Night Heals,
Thomas Leer and Robert Rental
From the excellent album The Bridge, this repetitious electro sprawl – led by an omnipresent Wasp synthesiser – paints a bleak industrial vista. The album followed in the wake of Leer's self-financed DIY cult synthpop single Private Plane and made a big impression with the Blitz's krautrock-loving attendees. Glaswegian Thomas Leer would go on to adopt a slightly more upbeat musical persona when he formed Act with Propaganda's Claudia Brücken, on Trevor Horn's ZTT Records. 
31
I Want More,
Can
Can's 1976 track I Want More has one hell of a groove and it was ideal for a nightclub full of Blitz-jiving heroes, its central jubilant synth motif maintaining a unified high. "I could sound pompous and say we were too cool to be pop stars," keyboardist Irmin Schmidt told loudersound, "but there was obviously an element of that going on." The German experimentalists were clearly a good fit for the too-cool-for-school Blitz clientele. Equal parts funk, prog and devil-may-care, this was Can's sole single success in the UK. 
30
Hot On The Heels Of Love,
Throbbing Gristle
Yet more sample-happy, arpeggiated thrills to emanate from the peripheries – in this case the London suburb of Kingston-upon-Thames and celebrated harbingers of industrial electro, Throbbing Gristle. Worlds away from the obstreperous climes of tracks such as gurgling debut United/Zyklon B Zombie released one year earlier, this occupies a more familiar Moroder-esque  territory with its two-line repetitive whispers of "I'm hot on the heels of love/ Waiting for help from above" interrupted by beeps, bleeps, bells and pings, circling playfully above. 
29
Magic Fly,
Space
A little cosmic Gallic disco from the electronic scene's forbears underlined the international flavour of Rusty's sets, and several Space tracks regularly made the Blitz playlist. Issued through Disques Vogue, the Marseille duo of Didier Marouani and Roland Romanelli – plus producer Jean-Philippe Iliesco, keyboardist Jannick Top and drummer Joe Hammer – began a tradition of pioneering French electronica. This, their (sole) space-age hit from 1977, was welcomed in the wake of I Feel Love and racked up more than three million sales. 
28
Deputy Of Love,
Don Armando's 2nd Avenue Rhumba Band

 
One of the most uplifting records of all time, Don Armando's disco stairway up, up and up brought unbridled happiness to the top of the Billboard dance charts in 1979 and no doubt summoned many a tingle on the floors of the Blitz. The silky lead lines of Fonda Rae punctuate a multitude of instrumental climaxes in this NYC classic produced by Thomas Browder, a.k.a. August Darnell/Kid Creole. Rae scored her own hit with disco jam Over Like A Fat Rat in 1982. 
27
Nag Nag Nag,
Cabaret Voltaire
That they took their name from a Dadaist nightclub opened in Zurich in 1916 was no accident, and it's fair to say Richard H Kirk, Stephen Mallinder and Chris Watson part-mirrored the movement's grim portrait of the world but with a DIY palette of uncompromising electronica. Sheffield's industrial noiseniks were at the vanguard of British synthpop in 1973, and in 1979 – when Rough Trade dropped the as-pop-as-they-were-ever-going-to-get Nag Nag Nag – it fitted the Blitz's futurist aesthetic. 
26
The Ballroom Blitz,
The Sweet
Rusty Egan wasn't averse to slipping the odd glam rock track onto his Tuesday night playlist, as he told Classic Pop: "We played Hi-NRG, electronic and up-tempo disco. I played movie soundtracks and David Bowie, which was the one pre-punk thing that everybody savoured. Then I'd drop in some glam rock like The Ballroom Blitz by The Sweet. It was a fun, party mix-up of all your favourite records." Chris Sullivan remembers it well: we asked him for his top 10 Blitz tracks and this was No.1 on the list. 
Want more from Classic Pop? Subscribe today and save 50% and gain access to all our subscriber-only perks. Join here.
22
Chase,
Giorgio Moroder
Giorgio Moroder's enduring synth-strumental, issued on Casablanca in 1978, appeared on the Italian electronic visionary's Oscar-winning soundtrack for Midnight Express, but it really came alive on the greatly-extended – and wonderfully expansive – 12" version. Harold Faltermeyer – of Beverly Hills Cop/Top Gun theme fame – played a hand in the arrangement of this propellant masterpiece. Chase managed to (just) crack the Billboard Hot 100, while missing the UK equivalent by a few places. 
21
I.T. Splash,
Yello
Now revered elder statesmen of synthpop, Swiss electro-wizards Yello set out their stall as leftfield humour-loving professors of sound with the gloriously scatterbrained I.T. Splash. This hyper piece of bonkers brilliance from 1980's Solid Pleasure LP – made while founding member Carlos Perón was still involved – made it onto Rusty Egan's radar, who savoured the trio's sonic brew, airing several tracks at the Blitz. Behind these marvellous sounds, the instigators are equally intriguing. 
20
Being Boiled,
The Human League
'Electronically Yours…' was the slogan on the sleeve of this 1978 single that dispensed with conventional instruments. Recorded punk-DIY style in a factory with just two synths and a tape recorder and costing less than a fiver, the tune begins with murderer Gary Gilmore's infamous final words "OK. Ready. Let's do it" and the track quickly picked up a fan in John Peel. The second Holiday '80 EP version with synthetic horns and bizarre lyrics about Buddha, silk production and torture make this surely one of the weirdest successes in UK chart history. 
19
King's Lead Hat,
Brian Eno
A track entirely conceived and produced ­by Brian Eno himself, 1978's King's Lead Hat was custom-built for the dandies to dance to. Those keen-eyed readers may have spied that that oblique title is in fact an anagram of 'Talking Heads', which makes complete sense when listening to what essentially sounds like a Talking Heads track that wasn't written by Talking Heads – well, a very advertant tribute from Eno, at any rate. Oddball images of a dark and dangerous, lacquer-crackling road trip add to the seduction.
18
Memorabilia,
Soft Cell
Taken from before Soft Cell went overground with Non-Stop Erotic Cabaret, this early, Daniel Miller-produced  single brings Marc Almond's creepy depiction of a shadowy trash collector to life via Dave Ball's hooks planted amidst rumbling electronica. "I wanted it to sound deliberately shallow, yet dark," Almond told M. "What I loved about Memorabilia was that it enabled DJs such as Rusty Egan of Visage to do 30-minute mixes of the track that went on forever yet filled a dancefloor with its rhythmic beat and bass line." 
17
Moskow Diskow,
Telex

 
Forged in 1979 by three Belgian gentlemen with a penchant for electronic equipment and novelty train sounds, Telex were the mickey-taking forefathers of synth-pop, providing a prototype for techno while pioneering the masked look later commandeered by Daft Punk. Their cover of Les Chats Sauvages' Twist à St. Tropez is a must, as is Pakmovast, and this Blitz favourite. They entered Eurovision '80 with the sole intention of losing, and their track Euro-Vision pastiched the entire event. Our heroes.
16
E-Musik,
Neu!
Krautrock – or Komische Musik – is conspicuous on Bowie's famed 'Berlin Trilogy'. This experimental, machine-made counterculture formed a healthy chunk of Rusty Egan's Tuesday night playlist and has bled into the works of every artist to fiddle with a synth in Blighty ever since. Departing Kraftwerk in 1971 with Michael Rother, Klaus Dinger splintered off to form Neu! and  his metronomic so-called "Motorik" beat powers this underground masterpiece; Dinger would go on to form La Dusseldorf.
15
Life In Tokyo,
Japan
David Sylvian's flamboyantly-attired art-rock outfit Japan weren't interested in the New Romantic label, having preceded it, yet were a vital piece of the puzzle whether they liked it or not. Made in collaboration with Giorgio Moroder, Life In Tokyo fitted the aesthetic indulged at the Blitz, whether it be Moroder's signature synth arpeggios or Sylvian's theatrical look. The original three-and-a-half minute 7" version of this 1979 release was regularly aired, and Duran were clearly taking notes when they saw the band at Barbarella's in 1978. 
14
Hong Kong Garden,
Siouxsie And The Banshees

 
Beyond the single-digit 'punk-shocker' image put out by Siouxsie and her Bromley Contingent pals, of which Steve Strange was briefly a part, her 1979 single Hong Kong Garden was suitably themed – suburban life meets Eastern exoticism – to warrant regular plays from Rusty Egan, even though it was slightly tainted by accusations of racism within the lyrics. A live version played on John Peel's show landed the Banshees a deal with Polydor, and with Steve Lillywhite at the dials they managed a Top 10 UK hit with their debut single.
13
Planet Earth,
Duran Duran
The one and only song to reference the term 'New Romantic', though the band were keen to distance themselves from the movement. Their 1981 TOTP performance underlined their early kinship with the scene thanks to Kahn & Bell's Blitz-friendly creations. Andy Taylor has admitted borrowing 'the essence' of the song from Rod Stewart's Do Ya Think I'm Sexy?, while producer Colin Thurston engineered Heroes for Bowie. Released on EMI, Planet Earth peaked at No. 12 in the UK. Heaven on Earth. 
Want more from Classic Pop? Subscribe today and save 50% and gain access to all our subscriber-only perks. Join here.
12
No G.D.M.,
Gina X Performance
This mutant disco classic with its monstrously marching bassline – dedicated to Quentin Crisp – has art-schooler Gina Kikoine firing out lyrics such as "You are perfect, you are sheer/ If you are a red-haired queer" in her ice-cold, distinctly Germanic English… language perfectly in step with the peacocking of the New Romantic scenesters. Gina and Zeus B Held's Nice Mover album found popularity both at the Blitz and at New York's Danceteria; this song was later covered by Erasure.
11
R.E.R.B.,
SHOCK

 
Richard James Burgess and Rusty Egan created this imposing, drama-heavy dance track in 1980, spearheading the British uptake of beat-heavy driving EDM. Shock were a dance troupe who regularly performed at the Blitz, often decked out in outfits from Duran Duran costumiers Kahn & Bell, and they also opened for various synthpop bands in the early 80s. Written in just 10 minutes, R.E.R.B. can be found on the underside of their club hit Angel Face, a version of The Glitter Band favourite.
10,
La Vie En Rose,
Grace Jones
Grace Jones seemed an obvious hero for the Blitz kids, as she was for celebrated make-up artist and Blitz-culture obsessive Pat McGarth, who chose this song on Desert Island Discs. Jones' 1977 version of French crooner Edith Piaf's La Vie En Rose is beauty incarnate and in some strange way seems to embrace and substantiate the creative blood running through the veins of the New Romantic tribe; it's a joyous foil to the stark, industrial pounding of the darker Teutonic fare heard at the Blitz. It's easy to see why a young Boy George idolised her. 
9
Geld,
La Dusseldorf
With its sleeve titled in spray-can graffiti, La Dusseldorf's Viva LP was all fantastical, lo-fi magnificence, krautrock with a grandiose edge. Bowie, Eno and Egan were all fans of this assemblage of German innovation made by ex-Kraftwerk/Neu! muso Klaus Dinger, his brother Thomas, and engineer Hans Lampe; highlights include Viva's anthemic title-track and the epic Cha, Cha 2000, while Geld's relentless beat, robot-hippy dream sequence and anti-capitalist rantings provided an escape from the gloomy face of Thatcherite Britain. 
8
Sleepwalk,
Ultravox
This Conny Plank-engineered classic was ­recorded in London and mixed in Germany, the source of many a Blitz kid's musical affections. With Midge Ure replacing John Foxx at the front, it was a demo of this track that secured the band a major label deal. A precursor to fourth album Vienna, arriving in the summer of 1980, Sleepwalk became their first UK Top 30 hit and sparked several more. Thanks to Midge's inner circle status at the Blitz, Ultravox would be forever aligned with the New Romantic tag.
7
Do The Strand,
Roxy Music
Opening their For Your Pleasure LP of 1973 in the uppiest of moods, Roxy's provocation of an imaginary dance craze – full of intellectual name-drops and with an effervescent confidence bubbling at its core – harboured a brazen city-boy pomp that would match the extravagance of the New Romantics. As Bryan Ferry sings, "There's a new sensation/ A fabulous creation/ A danceable solution/ To teenage revolution", it's easy to envisage Rusty Egan's joy being able to spin a track so exactly, perfectly apt. 
6
Behind The Mask,
Yellow Magic Orchestra
Conceived at the close of the 70s by a trio of Tokyo-based masterminds, Yellow Magic Orchestra combined a love of Kraftwerk, Moroder, computer games and pop culture to create a sound that has held sway ever since – and together with Computer Game (Theme From The Invaders), this record was one of Rusty Egan's go-to tunes. With a factory line of musical machinery to manufacture their themes, what had begun as a one-off project expanded into a Japanese 'technopop' revolution. 
5
Warm Leatherette,
The Normal

 
Prior to founding the UK's first electronic indie label, Mute Records, Daniel Miller recontextualised his love of JG Ballard via this gorgeously intense DIY tech-punk classic, his sole single under The Normal moniker. Miller's vision for Warm Leatherette, a truncated musical take on Ballard's Crash novel and the car-crash fetishism therein, fixed stark imagery with a buzzing Korg synth to became a staple of the Futurist diet alongside the frenetic computer-generated noise of B-side T.V.O.D. As Vice wonderfully described it, it's "a song about pleather". 
4
Das Model,
Kraftwerk

 
'The Model' announced a volte-face in the UK's musical consciousness when it landed in July 1981, removing Shakin' Stevens from the No. 1 spot, but Rusty – savvy to Germany's beguiling komische musik – had brought the 1978 Kraftwerk original and the best of their earlier output to the floor of Blitz years earlier. By the time Ralf Hütter's robotic delivery and synchronised synths found mainstream success here, the prototype had come full circle. Nonetheless, it was the first German record to top the UK chart, and ensured belated glory for Dusseldorf's finest.
3
Fade To Grey,
Visage
Though Visage's centrepiece is seen as a paragon of New Romantic glamour, frontman Steve Strange had little to do with it beyond the vocal; the bare bones were conceived by Billy Currie and Chris Payne while on tour with Gary Numan. 'Toot City', as it was first known, was reignited by Midge Ure, and with pulsing synths, cryptic arthouse video imagery and a French spoken-word part, the soundtrack for Strange's entourage of "the weird and wonderful" became a worldwide hit. Tar, the band's debut single, was also a regular on the Blitz playlist. 
2
To Cut A Long Story Short,
Spandau Ballet
 Prior to the soul-pop stylings of the True era, Spandau were hip delegates for the Blitz, peddling their 'White European Dance Music' from its doors. With a krautrock-inspired primitive Yamaha CS-10 synth motif and Tony Hadley's operatic chimes, this song landed them a No. 5 hit, in part thanks to a Top Of The Pops slot with the band in full tartan and a video shot in the London Dungeon. "A forgettable piece of self-regarding fluff", sneered Melody Maker. How wrong they were. 
1
Helden (Heroes),
David Bowie
Bowie was inspired to fashion this compelling portrait of lovers resolute in a bitterly divided city by catching sight of producer Tony Visconti embracing his girlfriend near the Berlin Wall. Co-authored with Brian Eno, the track was recorded in Berlin's Hansa Tonstudio, aka "Hansa by the Wall" – holy ground for Iggy Pop, Depeche Mode, Siouxsie Sioux and more. Helden, the superior German language version, was a regular spin at Steve and Rusty's club nights. An anthem for the New Romantics.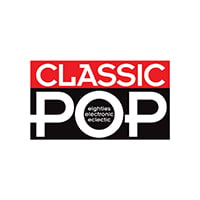 Classic Pop
Classic Pop magazine is the ultimate celebration of great pop and chart music across the decades with in-depth interviews with top artists, features, news and reviews. From pop to indie and new wave to electronic music – it's all here...