Toyah Willcox interview – "I know that starting my career as third gender limited me"
By Paul Kirkley | April 13, 2022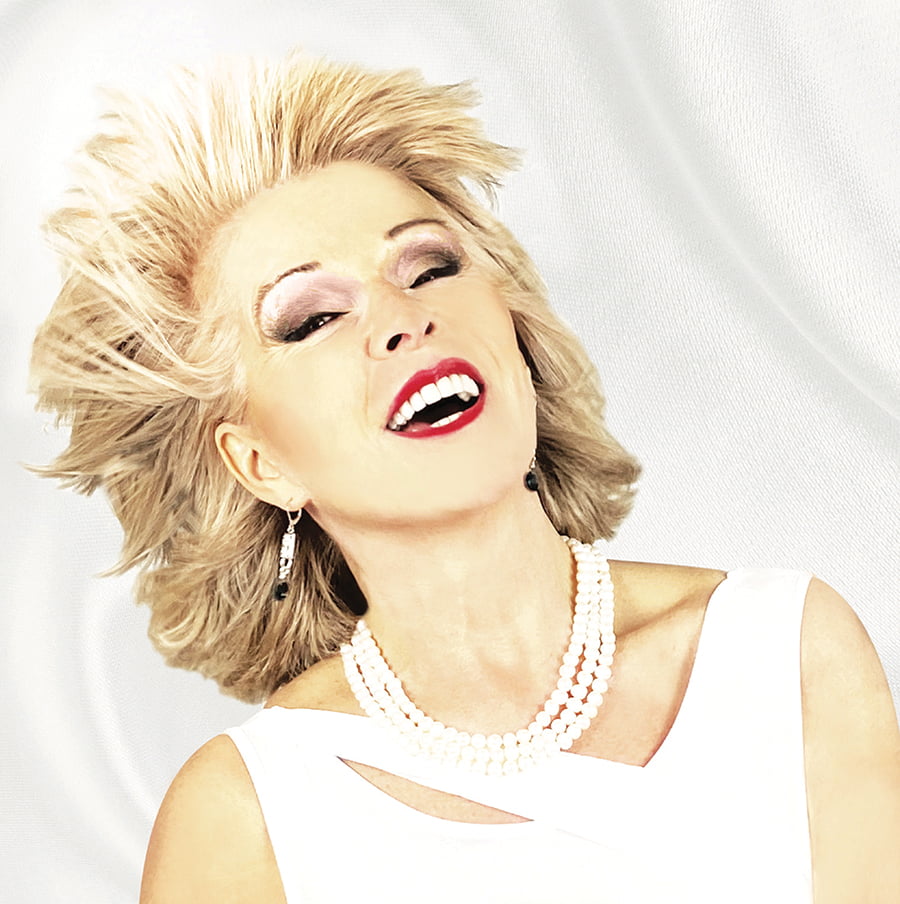 When the world fell silent in 2020, Toyah Willcox decided it was time to make some noise. The result was Posh Pop, the singer's first album in 13 years – a defiantly energised response to the most testing of times. And then there was the small matter of becoming a global internet sensation… "I have to drive my own ship," the punk icon told Classic Pop in 2021. "No one else can do it for me."
The first image that greets Classic Pop when we Zoom call Toyah Willcox at home is that of her husband, King Crimson legend Robert Fripp, sweeping up shards of broken glass with a dustpan and brush. "We've just had something happen that's freaked me out," explains Toyah. "I was talking about my mother, and a gold disc flew off the wall and smashed."
The disc in question was for her third album, 1981's Anthem – the one that spawned the Top 10 hits I Want To Be Free and Thunder In The Mountains (and actually went platinum, if we're keeping score). 
A dozen more long-players followed in its wake and now, after a 13-year studio hiatus, the former punk princess is back with album number 16, Posh Pop – written and recorded in lockdown during what proved to be an incredibly fertile creative period for the 63-year-old.
"I became very prolific in lockdown," explains Toyah. "I thought, this is the only opportunity I'm ever going to get to write the book I want to write, write the songs I want to write, do the paintings I want to paint. I'm not getting a hundred emails a day about gigs, or dealing with the band's hotel and laundry. 
"I wrote 28 songs before we even started making the album. I was just exploding with ideas."
This outpouring of creative energy is evident across the album's heady mix of turbo-charged power pop and glam rock – a burst of euphoric noise emerging "from the silence of the world". It's a philosophy perfectly encapsulated on opening track Levitate.

"That was very deliberate," says Toyah. "I wanted to open with a song that lifts you out of the mundanity of being locked inside, and takes you through the roof."
But it's important, she cautions, that the record's defiant mood is placed in context. "It's positive, but it says: we share your grief. I do believe most of us were in terror during the early weeks of the lockdown. I did a lot of praying. Robert and I lost our greatest friend, Bill Rieflin," Toyah adds of the former King Crimson and R.E.M. drummer, who died of cancer in March last year. "We were both completely broken by that, and we were looking at a broken world.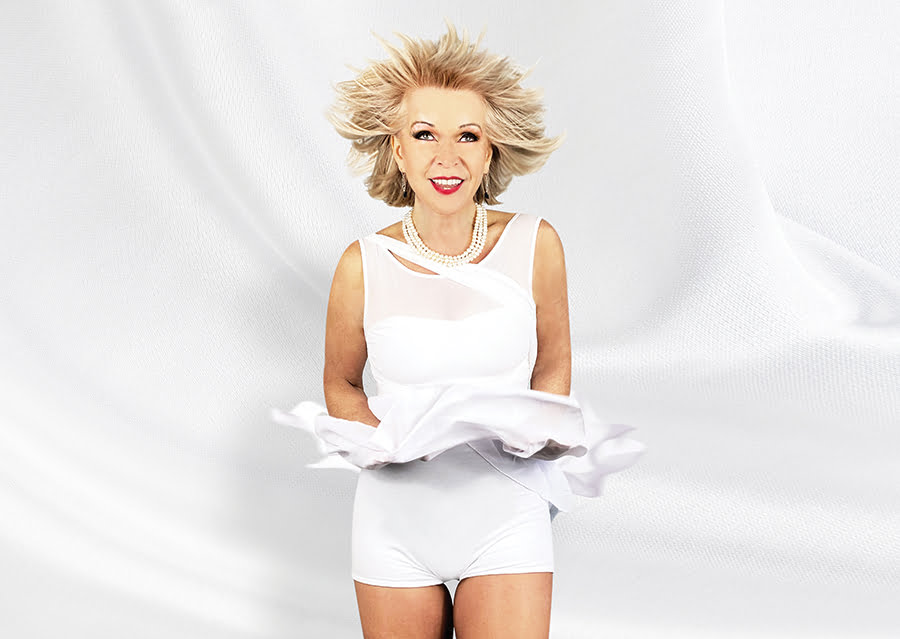 "But it was also a phenomenal growing time. I think Brits are very good at laughing in the face of adversity. If the Devil walked into this room, the first thing I'd do is go [flips the double bird] 'fuck you up the arse!' 
"This is what we do, we're full of bravado in adversity. It's why this album is deliberately designed to lift people." 
Produced by long-time friend and collaborator Simon Darlow, Posh Pop also boasts a promising new guitar slinger called 'Bobby Willcox'. "With Robert, we gave him a chord sheet and said, 'Do whatever you want, but don't think you have to be King Crimson'," explains Toyah of her husband's musical contribution. 
"And the reason he's called Bobby Willcox is because we want this to be seen as something created in this incredible moment, by the people we became in this incredible year."
Life during the pandemic is explicitly chronicled on tracks like The Bride Will Return (a song "for all the brides who had their moment taken away from them"), the lusty Space Dance, about our human need for physical connection, and glam stomper Zoom Zoom, which juxtaposes today's online world with the street revolutionaries of 1973 – a year that made a big impression on 15-year-old Toyah Willcox from Birmingham.
For all its positivity, though, Posh Pop isn't afraid to dig deep, most strikingly on the emotionally raw Barefoot On Mars, Toyah's intimate account of her mother Barbara's final days in a hospice 10 years ago.
"Most people have probably been closer to grief in the last year than they've ever been," Toyah says. "And grief never leaves you – it stays with you, and you have to live with it. So I wanted to write a song about that. It's a hard-hitting song on a very 'up' album, but I felt that we needed to acknowledge the fact that death is a part of our lives. Here we were in this exceptional time, when people couldn't even get into the hospital and reassure their loved ones, whereas I had the incredible privilege of spending those final days with my mother, and holding her when she died."
Over the years, mother and daughter had not enjoyed an easy relationship (see boxout on page 54). Was that partly responsible for Toyah's transformation from compliant schoolgirl to the teenage rebel who dyed her hair at 14 and ran away from home? 
"No, I think my generation were born different," she says. "I think no matter what kind of parents I had, or what type of education I had… I believe in generational waves, and mine was the generation who were going to bring punk, that great leveller, into the world. We were going to shine a light onto everything that was wrong."
Though she began her career in the theatre, Toyah's distinctive appearance (one fellow actor nicknamed her 'the bird of paradise') and nonconformist attitude was perfectly timed for Britain's punk explosion. Inspired by her role as a musician in a BBC TV play, during which she performed two self-penned songs, she recruited her own band, and became something of an accidental pop star (while neatly combining the two skills in Derek Jarman's seminal punk film Jubilee).
Having since maintained dual acting and music careers – working with everyone from Sir Laurence Olivier to The Teletubbies (she has three new films scheduled for release this year alone) – it's perhaps no surprise that Toyah has also written and directed a promo for each of Posh Pop's 10 songs for an accompanying DVD.

"I just thought, I'm going to make 10 videos," she says of the impressive DIY results (total costume budget: £100).
They're far from the only videos she's made recently, of course: over the past year, Toyah and Robert's Sunday Lunch YouTube sessions have become a viral sensation, with the pair raiding the dressing up box to perform spirited versions of rock and pop classics, from Sweet Dreams and Eye Of The Tiger to Paranoid and Firestarter, from their Worcestershire kitchen.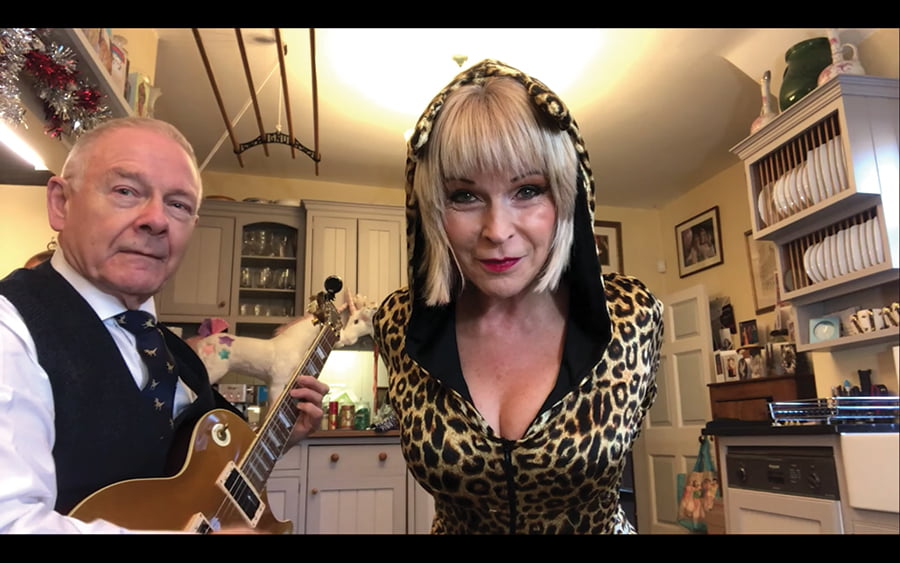 What started as a spontaneous attempt to teach 75-year-old Robert to jive eventually grew into a series that has so far attracted more than 40 million views. Their cover of Metallica's Enter Sandman, released in January, proved a particular sensation, racking up more than seven million views to date. Any idea why that might be, Toyah…?
"Because I had no bra on!" she hoots, of the headline-making clip, in which she performs a… um, vigorous workout in a see-through top, mere inches from a poker-faced Fripp. "I do a lot of things to make my husband laugh," she adds. "I was a little bit worried about it, because it was pretty blatant, and very exposing. But it did the trick. He now insists I never wear a bra…"
The success of the Sunday Lunch sessions is celebrated on Posh Pop cut Rhythm In My House. "I love that song, but Simon did not want it on the album," reveals Toyah. "It's interesting, when Simon and I wrote [2008 album] In The Court Of The Crimson Queen, nothing could penetrate the creative process. We were the terrible twins. Then as soon as Robert came in, Simon was like, 'oh fuck, everything needs to get a bit more complex, we need chord changes that break the rules…' And I said, 'no, this is arthouse pop. Do not overcomplicate this, just because Robert's in the room."
The album's title is also a playful allusion to Fripp's reputation. "If this was just Toyah, it would be that little punk record, but with the hubby on it, it's now international posh pop," she says. "So that's kind of a nod and a wink – a little cultural dig."
Of late, Toyah has been giving a lot of thought to such reputational matters, and the notion that her body of work perhaps hasn't always been afforded the respect it deserves. "Just to be clear, I don't go about my daily life feeling I've been marginalised," she stresses. "But I think the biggest problem for me has been having a back catalogue that's been held in a vault, unavailable.
"Without that, it's been bloody hard to be me. Bloody hard. I'm an award-winning actress, I'm an award-winning singer, all my shows are sold out. But if you don't have product in the shops, you don't have status."
Two recent developments have contributed to a re-evaluation of that status. One is Cherry Red's lavish reissue series, which has seen the likes of her 1980 debut, Sheep Farming In Barnet, charting for the first time ("It feels like a missing link has suddenly come back").
And the other was a heartfelt open letter written by Shirley Manson last year, in which the Garbage singer admitted that Toyah had always been one of her greatest inspirations, but as a teenager she'd been afraid to admit it publicly because she "wasn't considered very cool". 
"What Shirley was talking about was this tide of bullying and spite and unkindness," says Toyah. "I was the scapegoat, I was the kicking board, all the time. But there's a definite feeling that that's in the past now, and it's done nothing but made me stronger, and a better artist."
Much of the bullying was probably sexist, she believes: because, as a 5"1' "tomboy", she didn't fit the ideal of a 'sexy woman'. "I know that starting my career as third gender – I was gender neutral – limited me," she says. 
"But I thought I could be just an artist, a person, not a gender. I was very uncomfortable with my femininity back then. I'm very aware that I've been the engineer of some of the things that have held me back."
In 2021, though, Toyah – as joyously exuberant in person as she is dancing by the Aga in a cheerleader's outfit on YouTube – is enjoying the fruits of a creative and critical resurgence. Is she… happy?
"There's a feeling of contentment at having been seen," she says. "But not a feeling of being settled. I have a slight anxiety every day about everything being in the right place at the right time. Because I have to drive my own ship. No one else can do it for me. 
"I would love to hit 65 and feel I've been justified. Which is a crazy thing to say, because I've had a wonderful career. But it has been like pushing against a resistance. And suddenly you feel that resistance give…
"There is a sense, at the moment, of having touched the zeitgeist, and this will be the second time in my life that's happened. So if I've managed to do that then, yes, happiness is available."

Paul Kirkley
Paul Kirkley is an award-winning writer, interviewer, TV critic, columnist and composer of self-aggrandising mini biogs. His favourite bands include Marillion and Girls Aloud, and not many people can say that. His proudest CP achievement is memorising all 23 members of Bucks Fizz (and associated spin-offs).