Issue 76 of Classic Pop is on sale now!
By Steve Harnell | June 29, 2022
In the latest issue of Classic Pop we have an exclusive interview with Karl Bartos who reveals all about his life in Kraftwerk.
We also serve up an exclusive chat with Keren Woodward and Sara Dallin, as the pair take us inside Bananarama's lockdown-inspired new album, Masquerade. Equally productive during pandemic downtime, Clare Grogan tells us why she's reconvened Altered Images as a recording outfit with husband Stephen Lironi and neighbour Bernard Butler, to serve up Mascara Streakz – the band's first new studio LP in almost 40 years.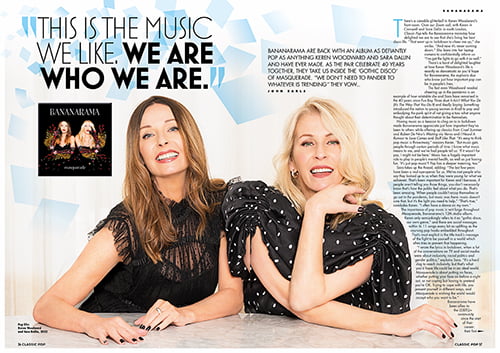 Elsewhere, we take a deep dive into Whitney Houston's back catalogue for our Album By Album feature and meet Thomas Robsahm, the director behind the new fly-on-the-wall a-ha documentary.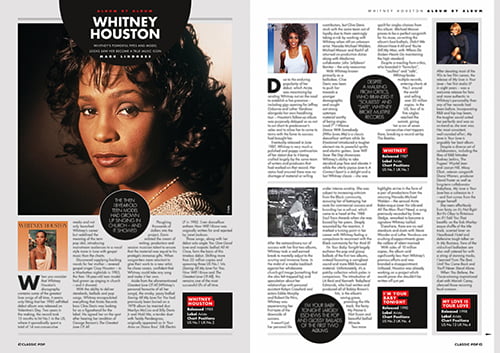 Annie Lennox's stunning Diva is this issue's Classic Album and we meet The Revolution's Wendy & Lisa who give us a fascinating insight into what life was like on stage in Prince's backing band as the latest archive release from the Purple One's vault reveals a must-listen triple live LP.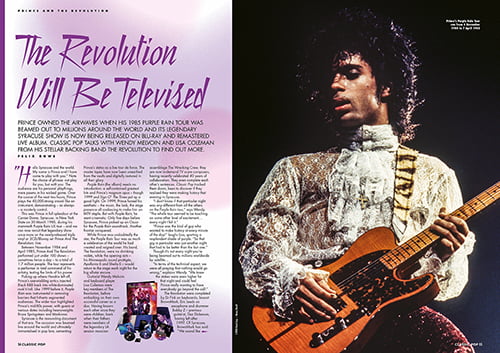 We also head down the front to catch the ground-breaking Abba Voyage avatar live show plus catch gigs by Blondie and the Pet Shop Boys.
Our comprehensive reviews section features new albums from Dave Stewart, Bananarama, Neneh Cherry, Sun's Signature and Hot Chip, while our expanded reissues section includes Madonna, George Michael, Roxy Music, Depeche Mode and Swing Out Sister.
Steve Harnell
Editor, Classic Pop
Get your copy of the new issue of Classic Pop
Order Classic Pop issue 76 online
Get the magazine delivered direct to your door by ordering your copy of Classic Pop issue 76 directly from us today for just £6.99 (inc. P&P) here.
Download the digital edition
Get the digital edition from Pocketmags. Or find the new issue in the Classic Pop app.
Not downloaded the free Classic Pop app yet? Find out more about the app here
Find Classic Pop issue 76 in stores
Available from WH Smith and other outlets priced £5.99. Use our handy Store Locator to find your nearest Classic Pop stockists.
Subscribe to Classic Pop Plus today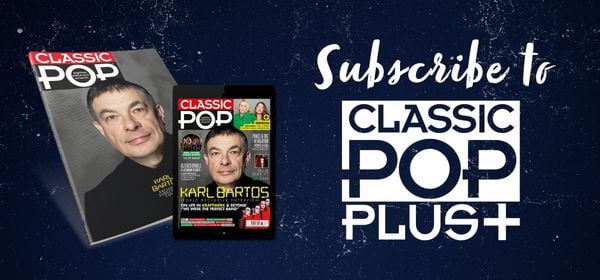 Join Classic Pop Plus and choose between a print or digital subscription
Get every issue of Classic Pop delivered straight to your door, or your device
Enjoy the entire digital issue archive of all past Classic Pop issues since day one
Save 10% on all Classic Pop back issues and Classic Pop Presents specials
Discover other interests with 10% off all other Anthem magazines
Enjoy exclusive subscriber-only covers (print subscription only)
Receive our free e-newsletter every week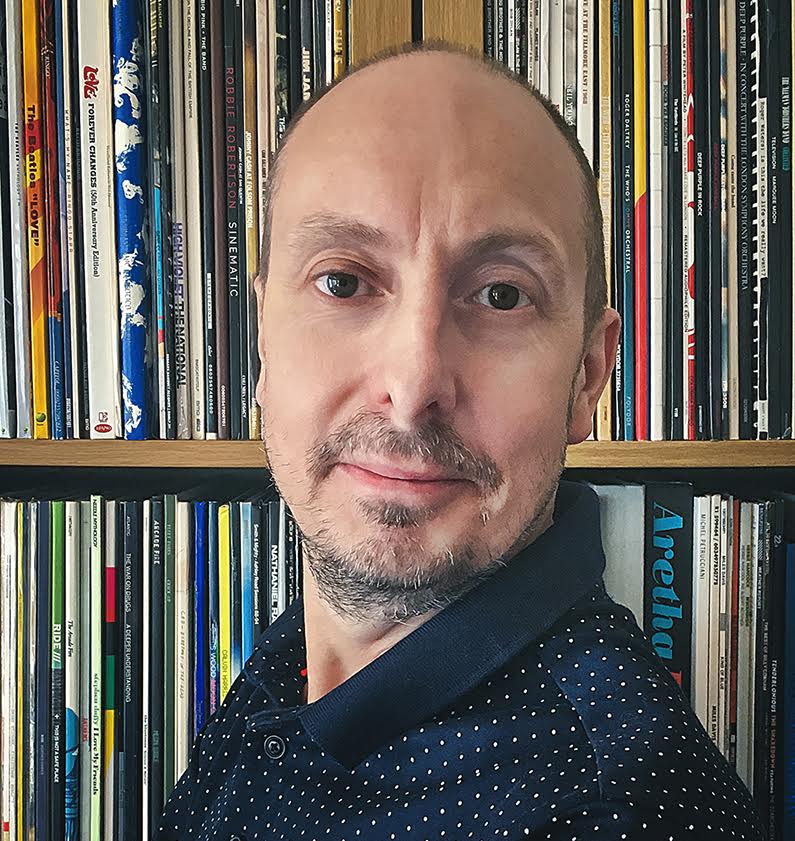 Steve Harnell
Steve Harnell is the Editor of Classic Pop and Vintage Rock magazines. Over the past 25 years he's written about music for magazines and newspapers such as Long Live Vinyl, Record Collector, Total Guitar, Country, Guitar, the Bristol Post and Western Daily Press. During that time, he's interviewed an array of major names including Al Green, John Lydon, Massive Attack and Ian Brown. Apart from his regular work at the helm of Classic Pop and Vintage Rock, he's also edited various special editions of their sister titles, Classic Pop Presents and Vintage Rock Presents.