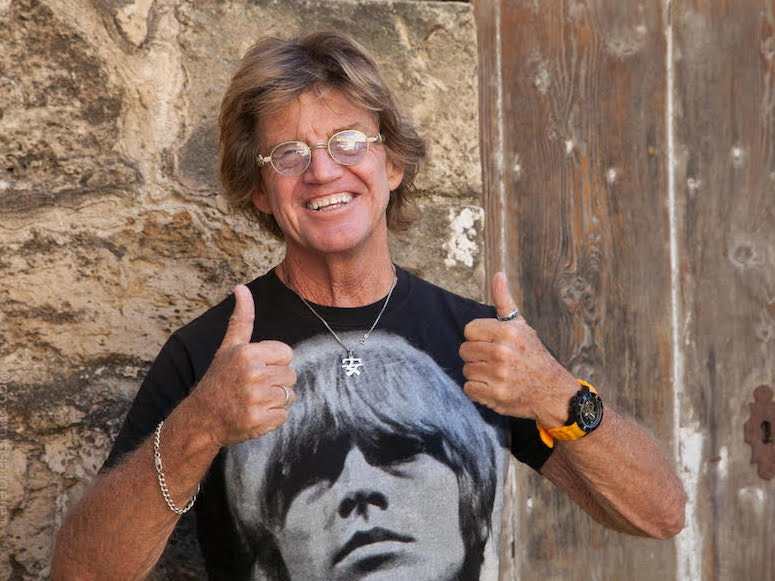 The Confessions… and Carry On… actor talks us through his music obsessions
What's your all-time favourite album?
My absolute favourite, for personal reasons, is Wish You Were Here by Pink Floyd, and it's because I actually lived near Abbey Road at the time and was in the studio with [folk rock singer] Roy Harper while they made it. Obviously because I was there watching it being recorded, smoking funny cigarettes and being a genuine pest, it has all those romantic connections for me. I wasn't there the day [original frontman] Syd Barrett turned up when he was totally unrecognisable. David Gilmour and Roger Waters were wondering who the hell this strange man was lurking in the shadows. It's just that on the other days, I was that strange person!
You appeared in the movie Confessions Of A Pop Performer and hung out with all these musicians in the 70s, did you ever think of becoming a pop or rock star yourself?
Yeah, totally, I was gonna be a rock star! I've had people look at me and say, "Robin, you're a rock star", but, well, I can't sing. I've got no absolutely no talent at all musically. You know, Phil Collins and I were friends and were in rival bands as drummers. I was in a public school band and Phil was in a very working class band but we liked all the same people. He was, I've got to admit, a better drummer than me – but then I was a better actor!
I realised though through having Phil Collins as a peer that I wasn't good enough. But I was called up to replace Peter Gabriel in what would become Genesis, because he was an awful fucking drummer. So for a while I was in that band on drums. I played some pretty great gigs, but I was never going to be as good as Phil Collins.
What's your favourite gig you've been to?
There have been so many… Pink Floyd, Geno Washington, The Who… I was lucky enough to see many of these people before they were famous. But one of my favourite gigs was seeing The Rolling Stones in 1973. I sat next to Marianne Faithfull. Mick was singing You Can't Always Get What You Want and she burst into tears and slumped herself across me. I wasn't with her, but I did look a bit like Mick Jagger at the time, so it was all very confusing.
Obviously I've also been to many Pink Floyd gigs because of knowing them, but my favourite was when they restarted with A Momentary Lapse Of Reason after Roger Waters left. That was in Perth in Australia and I was introduced to a very young Guy Pratt who's a friend to this day. But you know, I still go to gigs when I can. I regret missing the last Foo Fighters concert with Taylor Hawkins. I'm a big fan of them. Guy Pratt always used to say that someone I should never meet is Taylor Hawkins as he thought the two of us would be too much.
Were you into punk at all?
Not really, I didn't really understand it. Punk to me was Pink Floyd. If you listen to Saucerful Of Secrets, there's punk in there. So in my mind in the mid-70s it had already happened. I was doing my own thing in any case – I was a
spunk rocker!
What was the last album you bought?
Long Hot Summers, the compilation by The Style Council. I've rediscovered through [drummer] Steve White who's a friend of mine, how excellent The Style Council were. Because I was into other things at the time, I sort of missed them. 
For more about Robin Askwith visit his website here.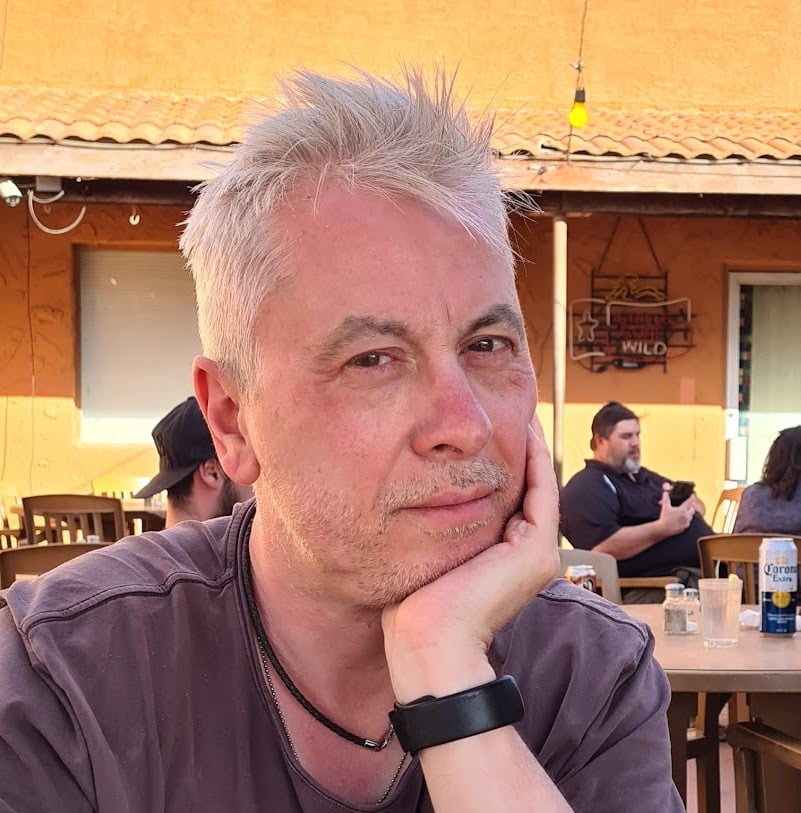 Steve O'Brien
Steve O'Brien is a writer who specialises in music, film and TV. He has written for magazines and websites such as SFX, The Guardian, Radio Times, Esquire, The New Statesman, Digital Spy, Empire, Yours Retro, The New Statesman and MusicRadar. He's written books about Doctor Who and Buffy The Vampire Slayer and has even featured on a BBC4 documentary about Bergerac. Apart from his work on Classic Pop, he also edits CP's sister magazine, Vintage Rock Presents.

www.steveobrienwriter.com