Tony Hadley interview: "The 80s were pretty good, but there's some fantastic music out there today"
By Oliver Hurley | September 22, 2022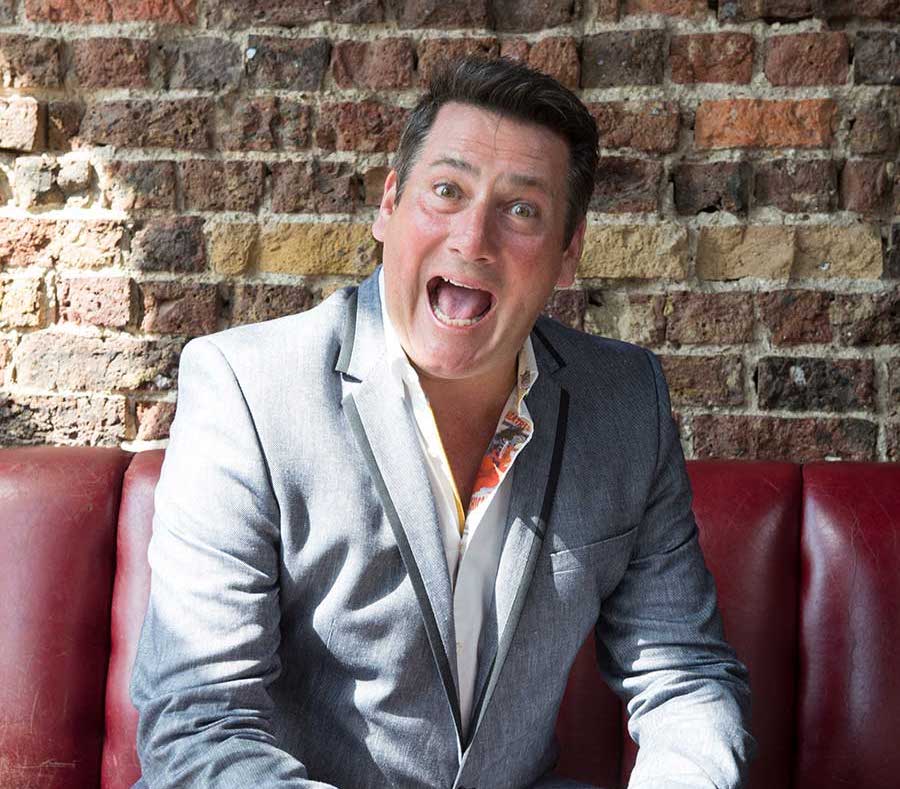 In 2017, Tony Hadley left Spandau Ballet. Less than a year, he was back with a solo album, Talking To The Moon. That year, he talked us through that turbulent period of his life…
Tony Hadley is having a minor disaster. He's in Aynho, near Banbury, where he's putting the finishing touches to his new solo album, Talking To The Moon, and is speaking to Classic Pop from the studio's phone. Only he's dropped it…
"I've nearly busted the phone," he says. "Bloody hell. It's not mine either. Sorry about this. Are you still there? Honestly, don't let me anywhere near the control desk because I always end up breaking things."
Fortunately for Hadley, work on his new album has, in contrast, progressed in a far more fruitful manner. Today, with producer Gary Stevenson, he's adding some sax to the mixes and is just a few days away from mastering the album.
It's a significant record for Hadley. It's his first since leaving Spandau Ballet last summer. And, while he has released a number of solo records in the past, he says: "I've never made one that's all new, all original songs.
"I suppose over the years I'm known as a singer first and a songwriter second. I really wanted to embrace the songwriting side of me and I think I've done it with this album."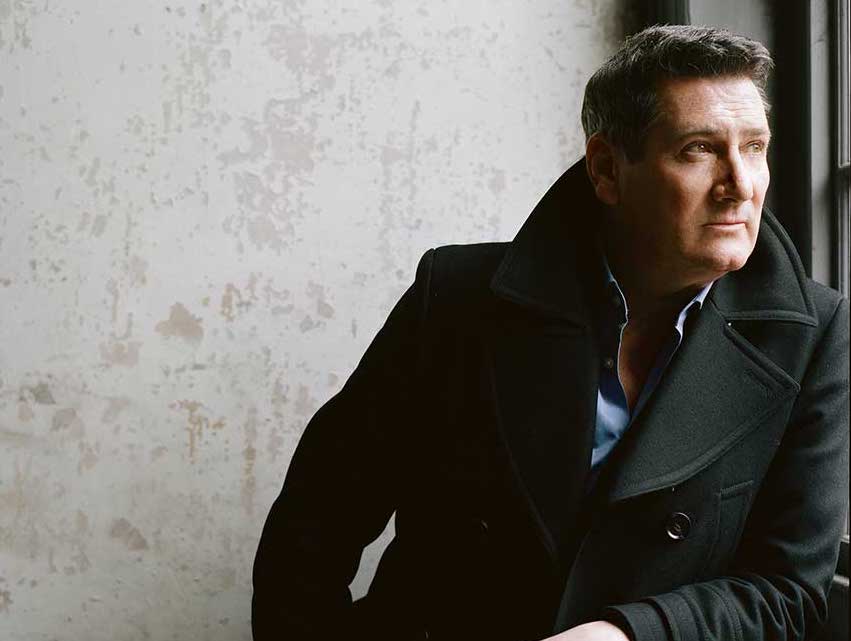 While the record comes less than 12 months after Hadley's departure from Spandau, it's actually been in the works for significantly longer.
"This album has been years in the making," he says. "I suppose I started making it seriously a couple of years ago. I just wanted to get it right and make sure that I was really happy with the songs. At the same time I was going on tour, so the whole recording process has been interrupted so many times.
"I went on tour with Spandau for a year-and-a-half, and I think I was working on the album even then – I was certainly writing the songs. It's been a long process but I'm very happy with it."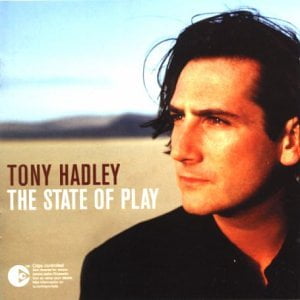 Hadley has dabbled with solo releases in the past. His solo debut, The State Of Play, was released back in 1992 and since then there have been a couple of live albums, a collection of covers, a swing album and, in 2015, a Christmas record.
As Hadley puts it: "I've been a solo artist for longer than I was ever in Spandau."

But this time round, you get the sense from Tony that he's approaching his solo career with a renewed sense of vigour.
He's been at the heart of writing material for the LP, in conjunction with former Five Star member Doris Pearson, producer and songwriter Mick Lister, and Rob Davis – the former Mud guitarist who went on to write Groovejet (If This Ain't Love) for Spiller and co-wrote Kylie's Can't Get You Out Of My Head. 
"I like to work with other people," says Hadley. "Even if it's a nearly finished song, I'll go to the guys in the band or a songwriter friend of mine and say: 'Look, do you want to finish this with us?' It's a lot of responsibility writing a song and another person will bring in a different angle – I always like that."
The record, which was funded in part by a PledgeMusic campaign, and features the single Tonight Belongs To Us, is called Talking To The Moon – an activity that Hadley admits he sometimes engages in. 
"It sounds a bit crazy but sometimes at night I go out with the dog and I always look up at the stars. I'm fascinated by space and things like that. I think everyone's had a little chat to the sky, to the moon, to the stars. I'm not a religious person as such, but I think we've all looked up to the night sky and had a little 'what's it all about?' moment."
Ask Hadley what has informed the album and he lists a slew of contemporary artists and producers.
"My daughter Zara is always getting me to check out different artists and bands. I think it's good to listen to a lot of modern music. People get stuck in an era. You hear a lot of people say that the 80s were the best.
"Well, yeah, the 80s were pretty good but there was some great stuff in the 90s, and today there's some fantastic music out there." The album is embracing all those kinds of influences as well and some of the past.
"In some ways I suppose I've gone back to the early, more dance-oriented side of Spandau, more four-on-the-floor. And there's a track called Killer Blow, which owes a bit of a nod to Queen and Muse, it has got that kind of vibe to it."
Clearly invigorated by his newfound solo career, he's even starting to plan his next album.
"I went to America and I was going to do some writing with Toby Gad, who writes for Beyoncé, John Legend and LeAnn Rimes. I didn't have enough time to do any writing while I was there, but he played me Tonight Belongs To Us and How I Feel About You – I said: 'I love those songs, I want them!'" 
Journeys to glory
Hadley's popular image as the slick crooner of massive ballads such as True belies Spandau's post-punk origins.
Hailing from Islington in 1976, the five-piece changed names and personnel a couple of times before settling on Spandau Ballet (taken from a piece of graffiti on a Berlin toilet wall) and the classic line-up of Hadley (vocals), Steve Norman (guitar, saxophone and percussion), John Keeble (drums) and brothers Martin (bass) and Gary Kemp (guitar). 
Gary would write the songs, something that would be at the root of many band disputes over the years, while Hadley was the dapper frontman, all powerful vocals and frilly shirts.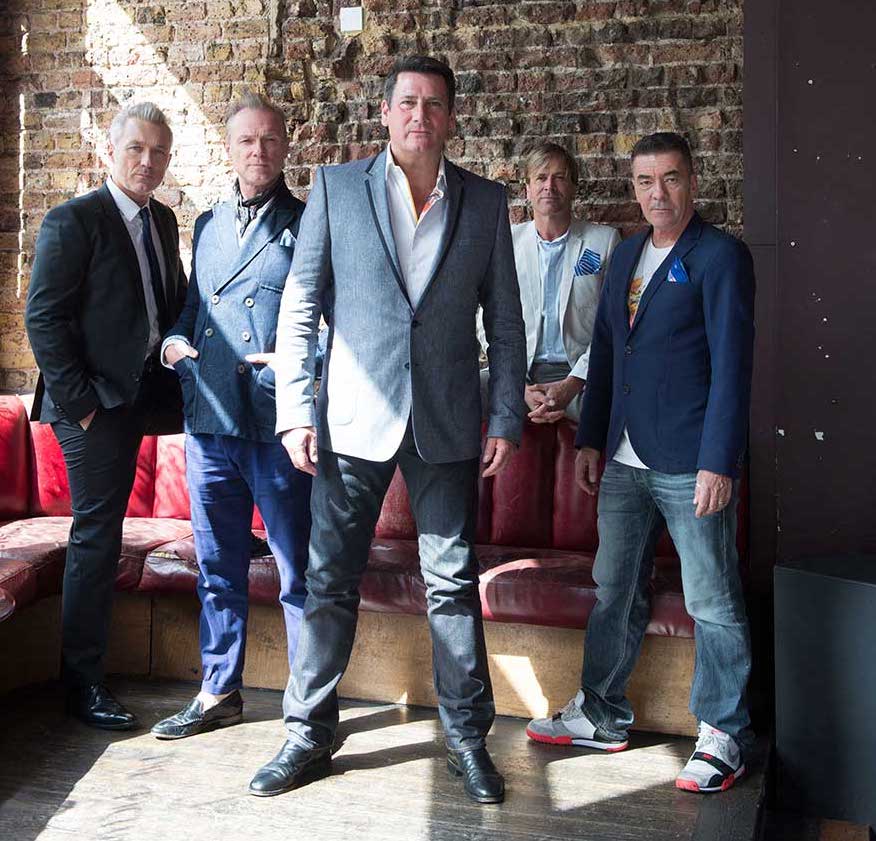 Along with rivals Duran Duran, Visage, A Flock Of Seagulls and Culture Club, Spandau Ballet were the driving force behind the New Romantic movement that had developed in London nightclubs such as Covent Garden's Blitz and Billy's in Soho.
"I was massively into punk," says Hadley. "It was an exciting time for music. The country, economically, was going through a huge transition period. Politics were changing, we had the Cold War… People said punk was aggressive, but it wasn't, it was just confrontational and exciting.
"To be a 16-year-old going down The Roxy and watching Siouxsie And The Banshees or The Clash or The Jam was just brilliant. It was so much fun, it was exciting and it was raw.
"So when that ran its course, it was just a sea change after punk, really. There was a new movement going on influenced a lot by the electronica coming out of Germany. It had a big influence on the whole club scene in London. Also Ultravox, with John Foxx as lead singer, were very important… Systems Of Romance, for me, is still one of the best albums ever."
From this maelstrom of influences – clubs, fashion, electronica and punk's DIY attitude – Spandau Ballet emerged as one the most important bands of the period.
Their debut album, Journeys To Glory, is stripped-back and startlingly raw-sounding in places, and tracks such as The Freeze and To Cut A Long Story Short clearly have their eye on the dancefloor.
"Musically, for the band, I think that was my favourite point really," admits Hadley.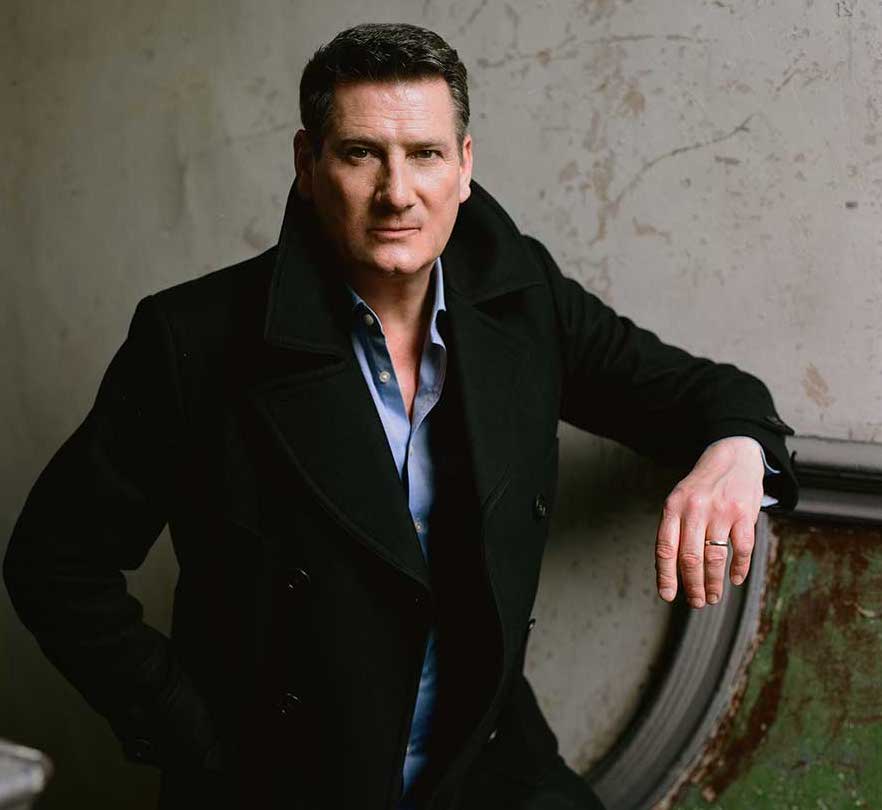 The lead single from follow-up album Diamond, was the No.3 hit Chant No.1 (I Don't Need This Pressure On). Despite the song's chart success, the album stalled at No.15.
Fearing Spandau would simply be a 'singles band' that would disappear after a brief flirtation with charts, the group returned with 1983's True – an album that would make them worldwide stars.
Was there a sense that the album was going to become as huge as it did? "It bloody well needed to be, otherwise we would have been dropped," laughs Hadley.
"The second album wasn't really that successful. With the second side of the album, we were going through a hippy stage and the record company was not too pleased with that. It didn't sell terribly well, so we knew that we had to make the album.
"I think influences within the band were changing as well. Steve Norman picked up percussion as well as the sax, and that had an influence on Gary's songwriting. We recorded in the Bahamas and the sun was shining. You'd take a walk along the beach and then go and record.
"Everyone was just kind of happy. The band was in a good place at that point and I think that's reflected in the laid-back feel of the album. True was our first ever ballad, but I didn't think it was a single. However, Simon Bates played it twice on Radio 1 and said it would definitely go to No.1… we released it and he was right."
Don't need this pressure on
The group's imperial phase culminated with their contributions to both Band Aid and Live Aid. Hadley has fond memories of the recording of Do They Know It's Christmas? which took place on 25 November 1984.
"There were lots of pop stars turning up at Sarm West Studios on a Sunday morning looking a bit raggy," he recalls. "Especially us and the Duranies.
"We'd all been in Germany the night before drinking until 4am. I have to say that I was feeling pretty groggy and there was a lot of make-up going on. But it was a really lovely affair. There was no fanfare and everyone was cool.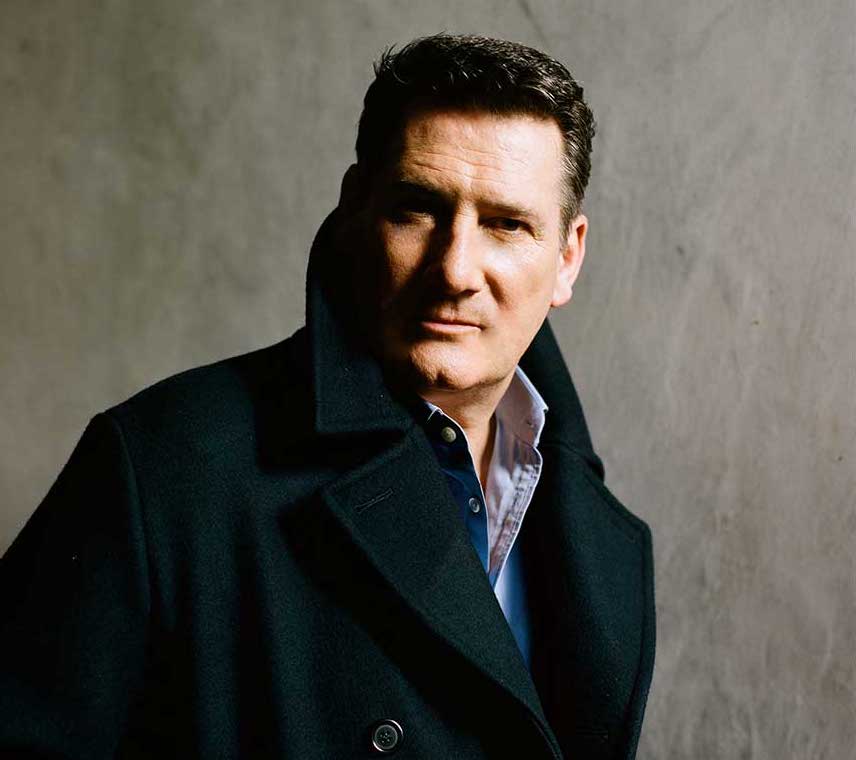 "I remember we'd all been in the control room with Trevor Horn, Midge Ure and Bob Geldof. George Michael was in there with the Quo and Duran boys. I sung my few lines in a couple of takes and that was it."
The following summer, on 13 July, Spandau Ballet played Wembley Stadium as part of Live Aid. Their three-song set was sandwiched in between Ultravox and Elvis Costello. Hadley still sounds slightly overawed by the event even to this day.
"You're at Wembley with all the people that you've looked up to and watched on Top Of The Pops, and there you are as an equal," he says.
"I was so nervous. I was standing with Janice Long at the side of the stage as Status Quo [who opened the show] went on in front of 72,000 people and started Rockin' All Over The World. I looked at Janice and we didn't have to say a thing… it was amazing."
Following all their triumphs, the band still struggled to replicate the success of True. Their fourth album, Parade, failed to capture the spark of its predecessor and the two albums after that, Through The Barricades (1986) and Heart Like A Sky (1989), were patchy.
Matters weren't helped by increasing friction within the band. "Heart Like A Sky wasn't a very pleasant album to make," says Hadley. "It took months and months and months, and cost a bloody fortune. The tensions in the band were pretty extreme. 
"I remember one particular day, walking to Air Studios at Oxford Circus and the closer I got, the more anxious I felt. When I got there, they all looked at me and said I looked dreadful. I went straight back home and didn't return for a week… I just couldn't face it.
"I cannot listen to that album. It just got to the point where I didn't really want to do it anymore. Gary and Martin were doing the acting thing [the brothers starred in the 1990 film The Krays], and that was the end of it really."
Through the barricades
The group lost touch with one another in the 90s, until Hadley, Keeble and Norman launched a court action against Gary Kemp in 1999 for a share of songwriting royalties. The trio lost and it appeared to mark the final, ignoble chapter in the Spandau story. Norman later said that he thought the band were finished for good.

"We'd grown so far apart I couldn't see a way back, and there was a lack of respect for each other," he told The Guardian in 2009. "There was so much hurt over the years, I couldn't see us working together again."
Hadley forged ahead with his solo career, which was predominantly based on live appearances. When Gary Kemp sent out feelers to reconvene Spandau, Hadley was the final member to agree.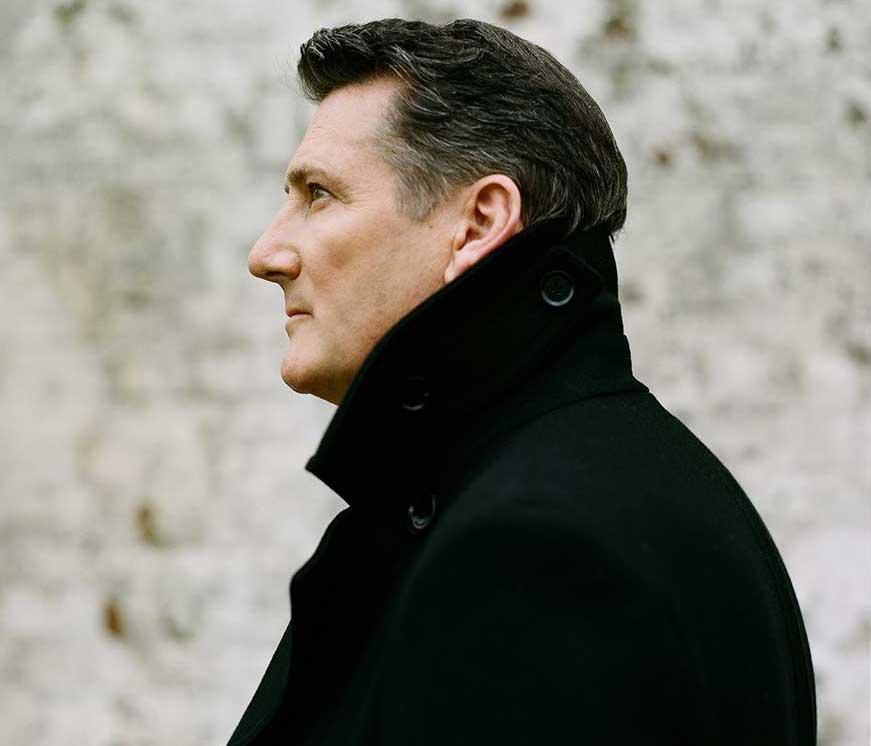 Yet, after two decades apart, there was a huge appetite to see them and the reformed group's first London show, at the O2 Arena in October 2009, sold out in 20 minutes.
"It was a good feeling," says Hadley. "It took me months to finally agree to rejoin the band for a series of shows. Spandau Ballet is a big brand and obviously there's a lot of love there. There's a lot of great memories for people and we were a good live band."
But it wasn't to last and, eventually, whatever underlying tensions still existed within the group once again came to the surface.
On 3 July 2017, Hadley posted a curiously worded statement on Twitter: "Due to circumstances beyond my control, it is with deep regret that I am required to state that I am no longer a member of the band Spandau Ballet and as such I will not be performing with the band in the future."
On the same day, Spandau Ballet published an equally terse statement on their website: "Much to our frustration, Tony had made it clear in September 2016 that he didn't want to work with the band any more.
"This has not changed and 2015 was the last time we were able to perform or work with him. So we have now made the decision to move on as a band."
Two months later, the group – sans Hadley – did their first interview following the vocalist's departure, on Good Morning Britain.
"He [Hadley] told us two years ago when we were in Hong Kong finishing the last world tour that he didn't want to do it any more, as far as he was concerned he just wanted to do his solo work," Gary Kemp said.
Hadley won't be drawn on the specifics behind his exit from the group.
"I don't want to dwell on it too much but I released a statement through my solicitors, and obviously there were some fans out there that were saying, 'Tony's letting us down, Tony's being selfish'.
"Even some of the band members themselves were saying that. I was a bit surprised at their reaction.
"Eventually, I will say exactly why I left the band and, when I do, I think people will fully understand.
"It wasn't something I planned and, if the desire was to get rid of their lead singer, they did a really good job of it [laughs].
"We've still got legal stuff going on and, eventually, when the time's right… Or I might not even say anything, I don't know. But there was a very specific reason for my resignation."
Tonight belongs to us
Whatever that reason proves to be, Hadley – publicly, at least – bears no ill will to the group with which he made his name.
"Life's too bloody short for that and good luck with whatever they do," he says. "I think they're trying to get a new lead singer and I wish whoever is the new lead singer and the band the best of luck."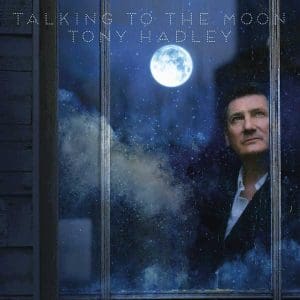 In the meantime, Hadley has his own singing to concern himself with, in the shape of a comprehensive schedule of live commitments.
"I still love touring," he says. "We're still doing it, 15-hour journeys, still cutting it on stage."
His shows today are made up of a combination of solo material, cover versions (such as David Bowie's Life On Mars?) and the cream of the Spandau hits.
"People expect me to sing Gold, True and Through The Barricades, at least. You've got to leave people happy. You want people to walk away saying, 'Wow, he did True and I remember that, I remember getting married to that song', or whatever.
"I've seen artists really stupidly deny their past and not do any of their hits, and it's almost suicidal. When you've got a history behind you, you are expected to sing the songs that have touched people's hearts."
He clearly enjoys continuing to have the opportunity to record and to play live. And, despite four decades
of hits, misses, make-ups and break-ups, Hadley feels that his work is not yet complete.
"I'm going to be 58 in June and I can sing stuff now that I couldn't sing when I was 28. I still love what I do, I'm not jaded by it. If I didn't have something left to prove, I wouldn't be making this album." 
Want more from Classic Pop magazine? Get a free digital issue when you 

sign up to our newsletter

!
Oliver Hurley
Oliver Hurley has written about pop music in its many guises for, among others, Classic Pop, The Independent, The Big Issue, Total Guitar and BT TV, as a result of which he was once offered a custard cream by Meat Loaf. He has also been the editor of the videogames website GamesRadar, and the production editor of Homes & Antiques magazine and the English Heritage Members' Magazine. In between all that, he has written books on pro wrestling and pubs. Away from staring at a computer screen all day, he enjoys running, Thai boxing and playing rudimentary bass guitar.