Peter Gabriel releases new single So Much
By Classic Pop | July 3, 2023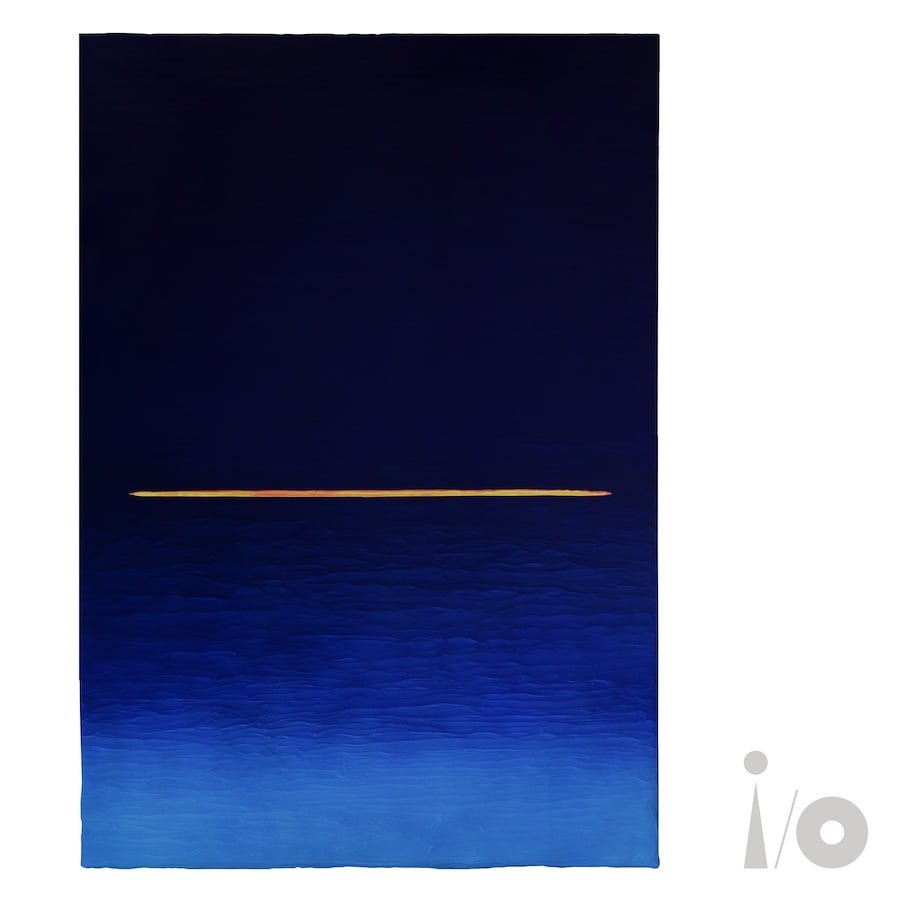 On the full moon, Monday 3 July, Peter Gabriel releases the seventh track from the album i/o. This month the song is So Much and the first version to be heard is the Dark-Side Mix, by Tchad Blake.
Written and produced by Peter Gabriel, So Much is 'a simple song', that features a string arrangement from John Metcalfe and contributions from Tony Levin on bass, David Rhodes on guitar and backing vocals from Peter's daughter Melanie Gabriel.
The song was recorded at Real World Studios, Bath, The Beehive and British Grove, London.
Says Peter Gabriel: "I was trying purposefully not to be clever with this. I wanted to get a very simple chorus but one which still had some substance to the harmony and melody. Something that was easy to digest but still had a bit of character to it.
"So Much is about mortality, getting old, all the bright, cheerful subjects, but I think when you get to my sort of age, you either run away from mortality or you jump into it and try and live life to the full and that always seems to make a lot more sense to me. The countries that seem most alive are those that have death as part of their culture."
As Gabriel goes on to explain, there's a duality to the meaning of So Much, which is just as much about revelling in all the experiences and joyous distractions still to be had right now as it is about contemplating the future: 'The reason I chose So Much as a title is because I'm addicted to new ideas and all sorts of projects. I get excited by things and want to jump around and do different things. I love being in a mess of so much! And yet it also means there's just so much time, or whatever it is, available. Balancing them both is what the song is about."
This month's full moon release comes with artwork from the artist Henry Hudson and his work 'Somewhere Over Mercia'.
"I started looking at Henry's work and thought it was great. He's done some dense and intricate work with plasticine, but then he also has this other more expressionist, horizon work with different colours and they're very simple and pure. I connected quite strongly with him.
"The works where Henry's got horizons are minimalist in a way. They are quite layered and there's a physicality or three-dimensional element to the way he puts the work together. The idea of cutting the horizon in a different colour, in this case he wanted it to be yellow, and then effectively letting it bleed onto the painting I thought was beautiful and powerful. In the one sense, the horizon is the infinite but it's also the limit. It had some good symbolism. I think it's a great piece of work."
"There's a universalness about the song," says Hudson. "I think the relationship between that song and my horizon lines are quite poignant – dealing with our understanding of what time is, dealing with voids or horizons or places that can appear to be closer or further away."
Just like the previous full moon releases, So Much will come with differing mix approaches from Tchad Blake (Dark-Side Mix), released on 3 July, and also from Mark 'Spike' Stent (Bright-Side Mix) and Hans-Martin Buff's Atmos mix (In-Side Mix), released later in the month.
"One of the privileges of working with these extraordinary mixers is that they bring personality, sound textures, pictures, environments out of the elements that you throw at them that have strong individual characters. You can really hear what these very smart people are doing."
Since the release of Road to Joy, last month, Peter Gabriel has completed the European leg of the i/o tour, to rave reviews. Shows in North America will be taking place in September and October.
All dates are on sale now from livenation.com / petergabriel.com
i/o The Tour 2023
North America
Friday, 8 September               Quebec City, QC          Videotron Centre
Saturday, 9 September           Ottawa, ON                 Canadian Tire Centre
Monday, 11 September          Toronto, ON                Scotiabank Arena
Wednesday, 13 September    Montreal, QC              Bell Centre
Thursday, 14 September        Boston, MA                 TD Garden
Saturday, 16 September         Philadelphia, PA          Wells Fargo Center
Monday, 18 September          New York, NY              Madison Square Garden
Wednesday, 20 September    Washington, DC          Capital One Arena
Friday, 22 September             Buffalo, NY                  Keybank Center
Saturday, 23 September         Pittsburgh, PA             PPG Paints Arena
Monday, 25 September          Columbus, OH             Nationwide Arena
Wednesday, 27 September    Cleveland, OH             Rocket Mortgage Fieldhouse
Friday, 29 September             Detroit, MI                  Little Caesars Arena
Saturday, 30 September         Chicago, IL                   United Center
Monday, 2 October                Milwaukee, WI            Fiserv Forum
Tuesday, 3 October                St Paul, MN                 Xcel Energy Center
Saturday, 7 October               Vancouver, BC            Rogers Arena
Sunday, 8 October                  Seattle, WA                 Climate Pledge Arena
Wednesday, 11 October         San Francisco, CA        Chase Center
Friday, 13 October                  Los Angeles, CA           Kia Forum
Saturday 14 October              Palm Springs, CA         Acrisure Arena
Monday, 16 October              Denver, CO                  Ball Arena
Wednesday, 18 October         Austin, TX                    Moody Center
Thursday, 19 October             Dallas, TX                    American Airlines Center
Saturday, 21 October             Houston, TX                Toyota Center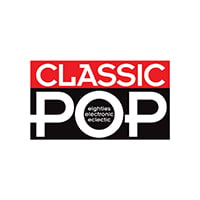 Classic Pop
Classic Pop magazine is the ultimate celebration of great pop and chart music across the decades with in-depth interviews with top artists, features, news and reviews. From pop to indie and new wave to electronic music – it's all here...