Top 20 posthumous pop releases
By Jon O'Brien | February 20, 2022
In this list of the 20 best posthumous pop releases, we look at the songs that just HAD to see the light of day…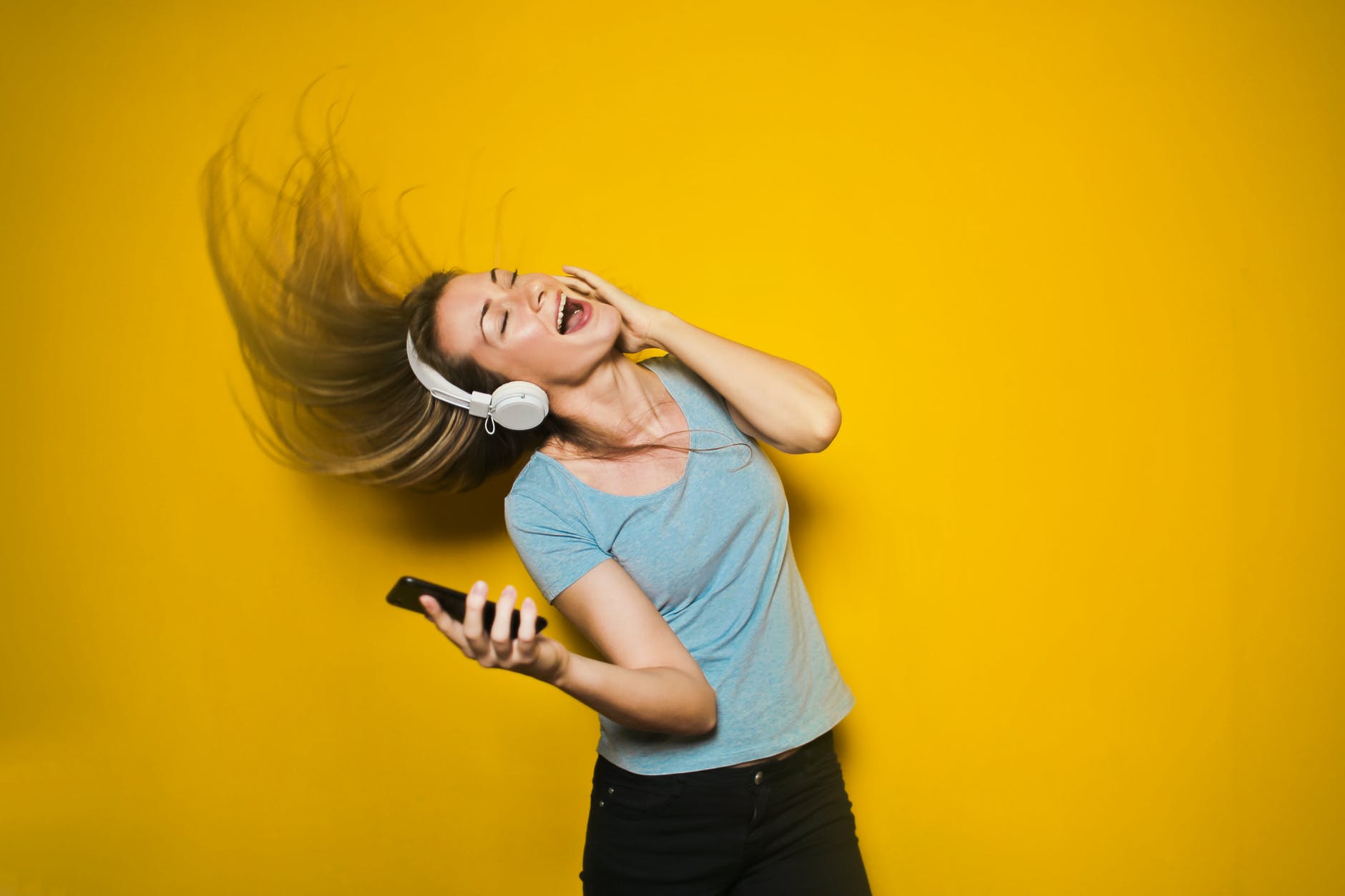 Death isn't automatically a barrier to a musician's career longevity. Tupac has famously released more albums since he was fatally shot than he did while alive; Roy Orbison and Elvis Presley have both headed out on tour as holograms; Eva Cassidy only became a household name years after her untimely passing. 
Of course, the majority of posthumous releases are compiled from material that was left in the vaults for a reason.
However, these 20 official singles from dearly-departed Classic Pop-friendly artists have all helped to extend rather than taint their legacy.
---

20
Boyzone –
Gave It All Away
Perhaps surprisingly, Boyzone paid tribute to the late Stephen Gately with a reggae-tinged up-tempo number penned by flamboyant mid-00s hitmaker Mika. Gave It All Away, therefore, isn't as mawkish as you might expect from a boyband who paved the way for the 'stand up for the key change' ballads of Westlife. But with Gately's distinctive falsetto opening the track with "I will learn to live before I die," this 2010 single, released just six months after his death from a congenital heart defect, still brings a sense of poignancy.
---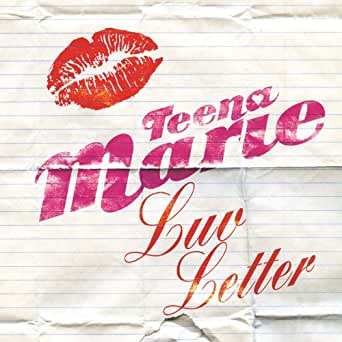 19
Teena Marie –
Luv Letter
Best known in the UK for her 1980 Top 10 hit Behind The Groove, Rick James protégée Teena Marie wrapped up her 14th studio effort just days before her premature death on Boxing Day in 2010 – she had a legacy of health problems after a large picture frame fell on her head in 2006. With help from her only child Alia Rose, the Beautiful LP eventually saw the light of day three years later. And the entirely self-penned Luv Letter, a vibrant funk throwback to her Motown heyday, showed once again why she was hailed as the Ivory Queen of Soul.
---

18
Mel & Kim –
Where Is Love
Released almost 30 years after her tragic passing, Where Is Love was actually the track that set Mel Appleby and older sister Kim on the path to chart-topping success. The previously unheard demo helped the streetwise pop duo land a deal with Supreme Records and ultimately attract the attention of a certain Pete Waterman. Produced by regular SAW engineer Phil Harding, this crowdfunded 2019 single brings the classic Mel & Kim sound into the 21st Century while retaining the pure sassiness that captivated us all back in the late 80s.
---

17
George Harrison  –
Any Road
George Harrison began working on his 12th studio album during his late 1980s career resurgence. But it only hit the shelves in 2002, a full year after he joined John Lennon for that great Beatles gig in the sky. Completed by son Dhani and fellow Traveling Wilbury Jeff Lynne, Brainwashed was kickstarted in suitable fashion by Any Road, a jaunty little number which combined two of Harrison's trademarks, slide guitar and spiritual wisdom. However, the lyrical nod to Alice In Wonderland suggests that George had his tongue placed firmly in his cheek.
---

16
Joe Strummer And The Mescaleros
  –
Coma Girl
Having embraced music from all around the world on sophomore album Global A Go-Go, Joe Strummer's second most famous band then went back to basics for what would prove to be their swansong. Sadly, 2003's Streetcore had to be compiled mostly from first-take recordings following The Clash frontman's death in 2002. Inspired by the festival adventures of his daughter Lola, surprise Top 40 hit Coma Girl finds Strummer in rousing form on a fiery slice of post-punk which could have escaped from London Calling.
---

15
Tom Petty –
For Real
"Didn't do it for no magazine/ Didn't do it for no video/ Never did it for no CEO/ But I did it for real." Tom Petty may have written this heartland rock mid-tempo at the turn of the century, but it served as a fitting self-penned eulogy when it was unearthed from the vaults nearly two decades later. Taken from 2019 posthumous collection The Best Of Everything, For Real sees Petty reflect on the core values and uncompromising streak that helped establish him as one of America's most fiercely independent troubadours.
---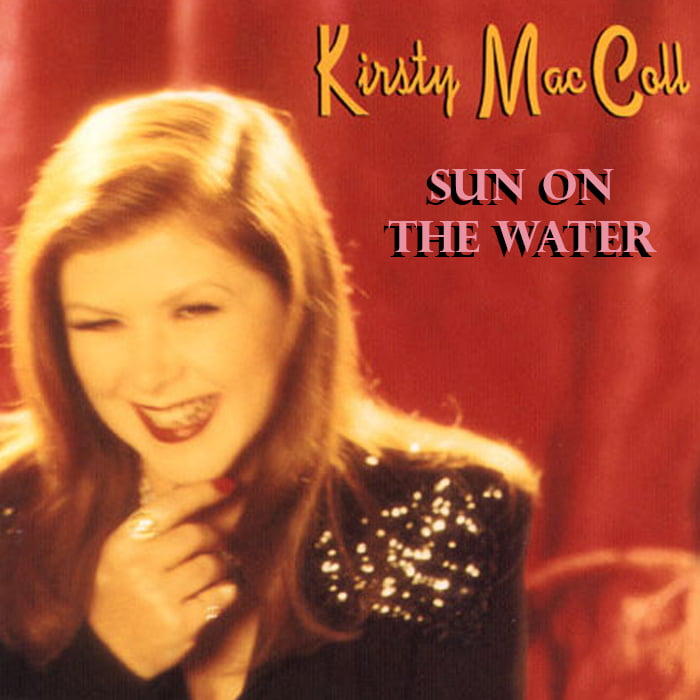 14
Kirsty MacColl –
Sun On The Water
Kirsty MacColl will forever be synonymous with the festive season for some thanks to the ubiquitous Fairytale Of New York. And yet as everything from her only Top 10 solo single A New England to her final studio album, Tropical Brainstorm, showed, her gorgeous velvety vocals were just as suited to summery fare. Accompanied by the sound of lapping shores and distant seagulls, this previously hidden gem, which first surfaced on 2005's From Croydon To Cuba anthology, could instantly whisk you away to sunnier shores.
---

13
Amy Winehouse –
Our Day Will Come
From the dub-inflected cover of jazz standard Moody's Mood For Love to her stomping Motown take on The Zutons' Valerie, Amy Winehouse was as gifted an interpreter as she was a singer-songwriter. It was a talent further displayed on Lioness: Hidden Treasures, the 2011 posthumous collection which featured her tackling the works of Carole King, Leon Russell and Antônio Carlos Jobim. But it was this wistful rendition of Ruby & The Romantics' 1963 US hit which perhaps best exemplified how she was capable of making any song her own.
---

12
David Bowie –
No Plan
David Bowie knew the end was near when he penned this bittersweet number for his Broadway musical Lazarus. But avoiding any My Way-esque showboating, No Plan sees the man we all thought was immortal reflect on his own impending death with grace and humility ("All of the things that are my life/ My moods, my beliefs, my desires, me alone/ Nothing to regret"). Released on what would have been his 70th birthday, the Thin White Duke's version is made all the more moving by the obvious fragility of his inimitable voice.
---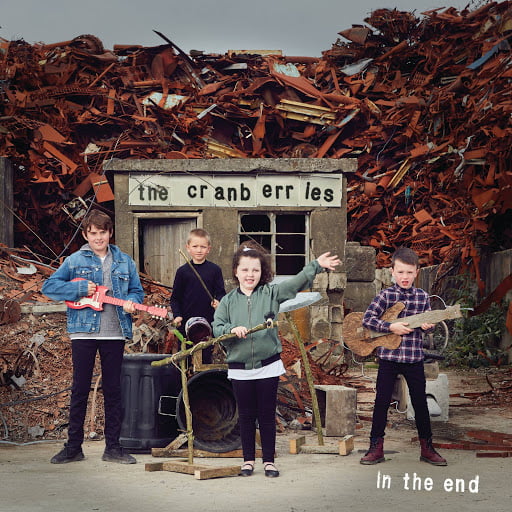 11
The Cranberries –
All Over Now
Ireland's second biggest rock export The Cranberries picked up their first ever Grammy nomination several decades into their career with LP In the End. Sadly, the death of frontwoman Dolores O'Riordan during its conception in early 2018 ensured that it's likely to be their last. Combining O'Riordan's gorgeous lilting tones with the surging production of Stephen Street – the man behind their first two globe-conquering mid-90s LPs – the bittersweet jangle pop of prophetic lead single All Over Now showed why the Grammys belatedly came calling.
---

10
TLC –
Girl Talk
TLC's eponymous LP from 2017 proved that T-Boz and Chilli can still cut it as a duo, but it was always Lisa 'Left Eye' Lopes' razor-sharp rhymes that helped elevate the CrazySexyCool outfit from the glut of R&B girlbands that emerged in the 1990s. Released just five months after the fatal car crash which robbed TLC of their USP, this juddering, futuristic riposte to those men who claim to have "powers like Austin" but are "more like Mini-Me" was another testament to her cartoonish charisma.
---

9
George Michael –
This Is How (We Want You to Get High)
Taken from the soundtrack to the festive movie Last Christmas, This Is How (We Want You to Get High) might not be vintage George Michael, but even the former Wham! frontman on autopilot can trump many of his peers firing on all cylinders. Sitting slightly at odds with the feelgood froth of the critic-proof rom-com, this 2015 recording blends melancholic Latin-tinged guitars with Michael's sobering tale of a substance-abusing father figure who "just kept drinking 'til the shit he was thinking sounded true."
---

8
Luther Vandross –
Shine
Long before establishing himself as his generation's premier soul balladeer, Luther Vandross cut his teeth as a backing vocalist for Studio 54 faves Donna Summer, Diana Ross and Chic. And with its sample of the latter's 1979 anthem My Forbidden Lover, the post-disco of his final official single neatly brought things full circle. A leftover from the soundtrack of The Fighting Temptations, Shine was also later taken into the UK Top 10 by house-pop duo Booty Luv. But the original didn't need any extra bells and whistles to get everyone heading for the dancefloor.
---

7
Michael Jackson ft. Justin Timberlake –
Love Never Felt So Good
The shambolic cash-in of his first posthumous album, Michael, didn't exactly suggest that there was a treasure trove of lost classics in the Jacko vaults. But free of any soundalike doubts, follow-up Xscape was a more dignified affair which occasionally echoed the King Of Pop in his 1980s heyday. Co-written with Paul Anka in the wake of Thriller's monumental success, the slinky disco-soul of lead single Love Never Felt So Good also saw Justin Timberlake further stake his claim as Jackson's most obvious successor.
---

6
Aaliyah –
Don't Know What To Tell Ya
Few urban artists were as forward-thinking as Aaliyah, the honey-voiced chanteuse who cruelly lost her life in the prime of her career. Originally recorded for the eponymous third LP which ultimately changed the R&B landscape, Don't Know What To Tell Ya contains all the hallmarks of an Aaliyah classic – Timbaland's staccato beats, an inspired sample and the late star's beautifully cooing melodies. Remarkably, nearly two decades on, this cut from posthumous collection I Care 4 U still sounds like it's arrived from the future.
---

5
John Lennon –
Nobody Told Me
"There's Nazis in the bathroom just below the stairs/ There's a UFO over New York and I ain't too surprised." Nobody Told Me was the most lyrically curious offering from Milk And Honey, the first and only posthumous album to emerge in the wake of John Lennon's 1980 murder outside his Manhattan home. But musically it's a relatively straightforward and joyously-performed rock'n'roll number – apparently written with Ringo Starr in mind – which deservedly gave the Beatles legend a Top 10 hit on both sides of the Atlantic.
---

4
Prince –
Mary Don't You Weep
Given the sheer volume of original material Prince recorded before his premature passing in 2016, it's a surprise that his first two posthumous albums have largely consisted of familiar songs. Nevertheless, the Purple One still manages to put his own stamp on this negro spiritual which dates back to the American Civil War. Veering from tender falsetto to bluesy baritone while pounding away on the keys, Mary Don't You Weep proves that Prince could still leave audiences spellbound armed with nothing but a piano and a microphone.
---

3
KYGO vs. Whitney Houston –
Higher Love
One of 2019's most welcome surprise hits, Higher Love helped Whitney Houston return to the UK charts for the first time since her tragic death seven years previously. The vocals on display may have been nothing new – Whitney's joyous take on Steve Winwood's Stateside No.1 originally appeared on the Japanese edition of her third LP, I'm Your Baby Tonight – but just as he did with Marvin Gaye's Sexual Healing, Norwegian producer Kygo works his tropical house magic to transform the source material into a contemporary poolside-friendly jam.
---

2
Queen –
Too Much Love Will Kill You
Originally intended for Queen's 1989 LP The Miracle, Brian May eventually decided to save Too Much Love Will Kill You for his solo debut three years later. Despite the personal subject matter – May wrote the track about his father's passing and collapse of his first marriage – it was the Freddie Mercury-fronted version that elevated the song beyond serviceable power ballad. Indeed, finally appearing on the band's 1995 LP, Made In Heaven, this grandstanding version has become a worthy addition to the canon of Queen classics.
---

1
Joy Division –
Love Will Tear Us Apart 
Love Will Tear Us Apart isn't just the greatest posthumous single, it's one of the greatest ever singles full stop. Mancunian four-piece Joy Division had previously shown little interest in courting the mainstream; the gloriously bleak post-punk of 1979 debut Unknown Pleasures was pretty much the definition of cult concern. However, released one year on, this standalone release boasted the kind of infectious chorus you could sing along to in the shower.
Of course, its subject matter still provided a lingering sense of doom and gloom – frontman Ian Curtis penned the bruising, intimate tale of lost love in the midst of his own marital breakdown. But accompanied by Bernard Sumner's swirling synths and slashing guitar, Peter Hook's driving bass and Stephen Morris' propulsive rhythms, Curtis' uncharacteristic crooning style made his devastating and intimate sentiments ("Why is the bedroom so cold/ Turned away on your side") much more palatable than the band's usual claustrophobic fare.
Tragically, Curtis' fate as pop's ultimate doomed romantic had already been sealed by the time his masterpiece hit the shelves in June 1980. The troubled genius had committed suicide just weeks beforehand. But as the fact that its title is inscribed on his tombstone further proves, the devastating, thrilling and enduring Love Will Tear Us Apart is the perfect epitaph.
Jon O'Brien
Jon O'Brien is a freelance entertainment writer from Wigan who has written the Forget Me Not and Top 20 features for Classic Pop since 2019 and had bylines in the likes of Esquire, Billboard, Vulture, New Scientist, i-D, The Guardian, GRAMMY.com and Paste. He's also a soccer enthusiast, reluctant runner, King Charles Spaniel owner, garage drummer, Icelandophile and carrot cake connoisseur. The first single he ever bought was Starship's We Built This City, the first album Now That's What I Call Music 6 and his favourite Classic Pop-friendly acts are Scritti Politti, The Sundays and The Bangles.