With Electronic, Johnny Marr and Bernard Sumner shook off the shackles of being at the forefront of two of the most significant bands of the 80s and aimed straight for the dancefloor…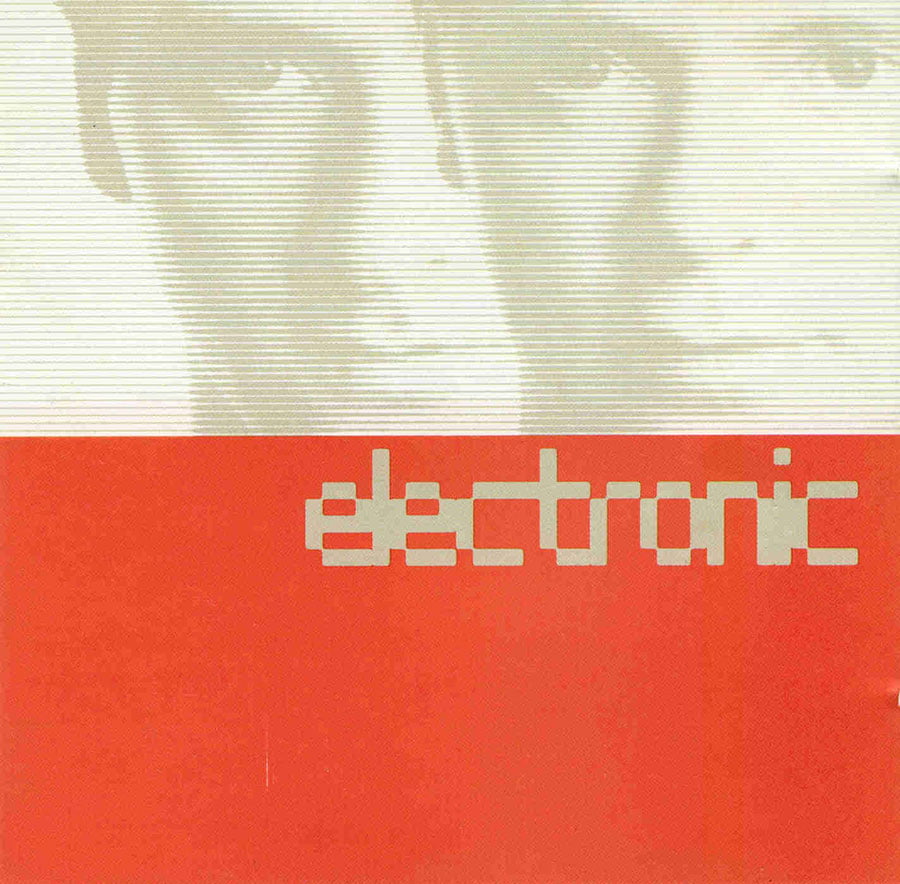 Given the negative connotations surrounding the term 'Supergroup' and its conjuring up of images of past-it rockers eager to top up their pension funds, it's understandable that fans were intrigued, if not wary, at what Electronic – a 1989 summit of New Order's Bernard Sumner and The Smiths' Johnny Marr would result in.
After all, pop pedigree aside, they appeared to have little in common apart from both being key figures from two of the most important bands of that decade.
The alliance between Marr and Sumner first dated back to 1983 when Bernard was producing Quando Quango and asked Johnny to contribute to two tracks – Love Tempo and Atom Rock. Although mutual admirers of each other's work, both had reservations about whether they would actually get on.
Sumner thought Marr would be "a stuck-up little twat who lived in Altrincham", while Johnny's perception of Barney was as a "post-industrial doom merchant who wore jackboots".
Surprising to both parties, they shared a lot musical influences and that became the basis for a long-term (if often long-distance) friendship.
Over the course of the next few years, their paths occasionally crossed as each traversed their own path to musical infamy (they next shared a bill at Manchester's G-Mex for the Festival of Tenth Summer in 1986), or discovered the latest happenings in each others' lives as they were relayed via Chinese whispers throughout Manchester's incestuous clique of artists, roadies and liggers.
"Everyone knows everyone in Manchester," Sumner said. "Even though it's a big city, it's like a village with a small musical community. The Smiths and New Order nearly always used the same road crew."
By 1988, both Sumner and Marr had found themselves in a state of limbo. Relations within New Order were fractious to say the least, with the band's creative disagreements turning their recording sessions into a pressure cooker environment threatening to boil over at any minute.
Feeling his ideas to introduce a more 'up' sound into the next New Order record were too good to waste, Bernard began working on tracks with a view to releasing them as a solo album (an early version of Gangster was one of these ideas), but the solitary nature of spending drawn-out days in New Order's rehearsal rooms, ostracised from any other signs of life – literally, as the studio backed onto a huge graveyard, proved too much for him.
Meanwhile, the death of The Smiths was equally problematic for Marr, who dragged himself out of an alcohol and drug-fuelled quagmire to act as professional guitar-slinger for artists such as The Pretenders, Billy Bragg, Bryan Ferry and Kirsty MacColl before joining Matt Johnson's The The.
"Playing guitar as a session musician was all I wanted from life at the time," Marr later told Melody Maker. "I'd had enough of being in groups – I didn't want the responsibility. With Electronic, I set out to prove something to myself – that I needn't be so disillusioned making and putting out my own records."
After hearing that Bernard wanted him to collaborate on some music he was working on, Johnny flew to San Francisco where New Order were on tour with Echo & The Bunnymen to discuss it, with the idea of a union emerging as an attractive prospect for both. Sumner realised he hadn't worked well in exile and "needed someone to bounce off", while it was an opportunity for Marr to flex his creative muscle again on a commitment-free basis after two years of playing sessions.
After discussing a direction, the pair agreed that the project should be electronic in nature as well as name, with an emphasis on dance music, a genre they were both passionate about.
Marr had DJ'd at pre-Haçienda Manchester clubs such as Berlin and The Exit where he played sets littered with James Brown, Chic and rare groove. Sumner, meanwhile, hadn't been much of a fan outside of Kraftwerk, which Joy Division had listened to before going onstage, until an acid-fuelled epiphany in New York in 1984.
"I literally saw the light when I was in New York with New Order and I went to this club," he told Q magazine in 1991. "Someone had spiked my drink with a tab of acid – let's put it that way, and all of a sudden this electronic music – Giorgio Moroder, Afrika Bambaataa – made sense. I stayed at the club from one in the morning 'til about 12 o'clock the next day.
"I staggered out, off my head, and I'll always remember the door opening, and this bright, clear sunlight flooding in. I saw this huge yellow cab waiting for me outside and it stuck in my head like a Polaroid. That was my conversion to dance music."
After wrapping the New Order tour, Bernard returned home to begin work with Johnny on Electronic. Though they developed an instant musical rapport, Electronic got off to a few false starts with both frequently called on to fulfil obligations with their other bands – Bernard with New Order's World In Motion, and Johnny with The The.
Finding themselves restricted to odd weekends or short periods of time to work on music, they deduced if the band was to succeed, they needed to allocate lengthy periods to focus solely on their new venture, at which point everything began to click into place.
Holed up in Marr's Clear Studios, the pair's creative freedom allowed them to experiment and create music organically without any distractions, limitations or record company interference. As word spread that Johnny and Bernard were working together, it wasn't just fans of the boys' previous output that were intrigued by the collaboration.
While working on artwork for a forthcoming Pet Shop Boys release, Factory Records designer Mark Farrow mentioned Electronic to Neil Tennant, who contacted the guys to express an interest in working on the project, too.
A hastily arranged writing and recording session with the Pet Shop Boys resulted in Electronic's debut single, Getting Away With It.
Materialising within hours of their first meeting, Sumner referred to the session as "coming up with the goods on demand" as time in the studio together was limited. Released in December 1989, it reached No.12 in the UK, sold over 350,000 copies and made an impact Stateside, marking the official launch of the group.
The release of the single offered a beacon of hope to fans that an album was imminent while the truth was it was nowhere near completion. Though they had worked on music, the manner in which they did so meant that there were very few complete songs ready.
"The main concept behind the album was independence – a sense of freedom away from groups, sessions and preconceived notions," Bernard explained to Sound On Sound. "The album wasn't actually demoed – we kept everything on computer as long as possible to enable arrangements and keys to be altered when the vocals were written. On parts that were performed live, there was no rehearsal. Once the words were written they were recorded immediately to tape."
With endless hours of music recorded during jam sessions and get-togethers with musician mates, Bernard and Johnny were forced to begin formulating it into finished tracks in the spring of 1990 when they were presented with the offer of opening for Depeche Mode on the Los Angeles dates of their mammoth Violator Tour.
"Basically, we committed ourselves to playing a gig in LA in front of 60,000 people so we thought we'd better finish the songs off," Bernard said. "We ended up discarding loads of what we'd written."
By the time they took to the stage at LA's Dodger Stadium on 4 and 5 August 1990 (both, they later admitted, off their faces – Marr on acid and Sumner so drunk he "filled the shower in the dressing room full of puke" afterwards), they had not only completed the tracks, but also had to work out a way to create the studio wizardry live. Having formulated a semblance of what the record was going to sound like, Electronic played eight new songs at the gigs, alongside Getting Away With It.
While fans and critics alike raved over the new tracks (even though some were adapted further and/or renamed before release), the shows revealed aspects to some of the songs that Johnny and Bernard weren't completely happy with.
Upon returning home, they worked tirelessly to finish the album. "In the early stages, we were taking our time, messing about and collecting ideas because we were enjoying it," Johnny told Melody Maker. "But later we worked really hard on it – we're both perfectionists."
Preceded by Top 10 hit Get The Message a month earlier, Electronic was released on 28 May 1991. Its fusion of emotional intensity and heartbreaking tales of broken relationships alongside powerful political statements about the state of play in Manchester and Russia over innovative dance beats was lauded by critics as was the scope of its influences, culminating in a fresh-sounding record that exceeded expectations by not only highlighting the best of its creators' previous work, but managing to have an identity entirely its own.
Reaching No.2 in the UK and spawning a second Top 40 hit in Feel Every Beat, Electronic went on to sell over a million copies worldwide. The success of the album delighted both Sumner and Marr.
"It might sound naïve," Johnny conceded to i-D magazine, "but the initial idea was to shell out a couple of thousand white labels. That was it. But I think things changed when I realised that Electronic was good. We impressed ourselves much more than we expected. I was really surprised at the way it took off. We weren't intending on having a really high profile – I suppose it was a bit daft to think we could sneak an album out the back door, as it were!"
The players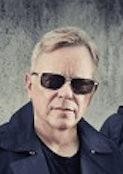 Bernard Sumner
After a decade as a founding member of Joy Division and New Order and voice of the latter, Bernard wanted to explore musical avenues outside of the band. After beginning a solo album, and deciding it wasn't working for him, he contacted Johnny Marr to set up a new musical partnership, taking on most of the vocals, keyboards, programming and co-writing the entire album.

Johnny Marr
After establishing himself as one the greatest guitarists and songwriters of his generation as the driving force behind The Smiths, Johnny had been a prolific session guitarist since the split of his band. Electronic was the beginning of a new phase of his career, allowing him to get back into songwriting as well as playing guitar, keyboards and programming the album.

Pet Shop Boys
Having been fans of both The Smiths and New Order, Neil Tennant and Chris Lowe were keen to be involved on the Electronic project when they heard about it. Their collaboration on Getting Away With It went so well that they wrote and recorded two further tracks together, Disappointed and The Patience Of A Saint, the latter of which Chris also played keyboards on.

Donald Johnson
A long-time friend of Bernard Sumner, and drummer with A Certain Ratio, Donald Johnson played drums on Tighten Up and Feel Every Beat. As well as Electronic, Donald has performed on many Factory Records releases and rapped on Liza Minnelli's Don't Drop Bombs. He is currently touring with A Certain Ratio and is a successful club DJ under the moniker DJ DoJo.

David Palmer
Drummer David Palmer had already enjoyed an illustrious career playing drums for ABC, Duran Duran, Rod Stewart and The The, before his association with the latter saw him invited to play with Electronic. David played on Getting Away With It and returned during the album sessions to add additional drums to Feel Every Beat. He also has a successful career as a composer of film scores.

Denise Johnson
While her name may not be instantly familiar, her voice will be, thanks to her contribution to records by Ian Brown, A Certain Ratio and Primal Scream's Screamadelica, most notably, Don't Fight It, Feel It. On Electronic, she lends her vocals to Get The Message. She is currently touring with A Certain Ratio and is releasing a solo album this summer.
Electronic: the songs
Idiot Country
Audacious and daring, Idiot Country opens the album in an arresting manner befitting its subject matter – the criminalisation of public gatherings in the late-80s that was a direct attack on the rave scene. It fused blistering beats and Marr's wah-wah guitar, over which Sumner delivered an impassioned rap lamenting the downfall of rave. "I used to go to a lot of parties and raves and then the police started busting more and more of them and I got annoyed, so I wrote a song about the police suppression of young people," he said. "Parties are important if you haven't got a job or anything else in your life. Basically, the police have said that it's not important, that we don't count and that's going to plant a lot of frustration in people that will just fester and come out in vandalism or shooting."
Reality
Reality was the first song Marr and Sumner wrote together, cementing their instant musical chemistry. Based on a sparse beat, it draws heavily on a Euro-dance influence and bears a passing resemblance to Sumner's Rockin' Over Manchester Remix of Technotronic's Rockin' Over The Beat, over which a simplistic lyric describing a love affair gone wrong culminates in a catchy hook of "I don't need you anymore/ I'm not the man you're looking for/ I don't need you anymore/ I'm not the man you're looking for".
Tighten Up
Tighten Up typified the sound expected by fans when Electronic was first conceptualised – a seamless fusion of The Smiths' guitars and New Order's emotive dance. An opening salvo of stabbing synths dissipates to give way to a classic slice of guitar-driven punchy-pop with Marr's unmistakable strumming evoking some of his best work with The Smiths. The anthemic chorus was one of the band's finest and this sorely underrated track was a missed opportunity as a third single. Stateside, the song became a radio airplay hit after DJ's selected it as a natural successor to Get The Message. It received enough spins to reach No.6 on the Billboard airplay chart, an indication of Tighten Up's potential had it received an official release.
The Patience Of A Saint
As if the alliance of Sumner and Marr wasn't enough to justify Electronic's supergroup credentials, the addition of the Pet Shop Boys' Tennant and Lowe was affirmation. Regarded by many as the weakest of Electronic's Tennant-voiced trilogy, The Patience Of A Saint is nevertheless a solid slice of dance pop, with a hypnotic dance beat and lush synths pulsing beneath a subtle exchange between Tennant and Sumner about insensitivity and selfishness. "We'd already written the backing track to Getting Away With It but Neil liked it, wrote some lyrics and helped with the arrangement," recalls Bernard Sumner. "The following week, we wrote The Patience Of A Saint with Chris in about half an hour. We had already decided that what would be good was if we did one song and they did one."

Gangster
One of the earliest tracks written for the album, Gangster began life as a solo Bernard Sumner composition when he was planning to release an album. It was later reworked with Marr for the Electronic album. Dealing with the subject of injustice, Gangster was born of frustration after a friend of Sumner's was jailed for minor drug offences, receiving a harsher sentence than criminals who had committed far worse crimes.
Soviet
Perhaps the most harshly criticised song on the album – with many complaining that earlier single Getting Away With It would have been better on the record – this two-minute instrumental represented the political issues in Russia at the time. "Soviet was a point where we met in our love for Ennio Morricone and instrumental mood music, not ambient but atmospheric music," said Marr. "Sometimes we'd spend several days on things, with the intention of putting it out as a B-side or unusual album track, and this was the only one we actually released."
Get The Message
The LP's first single, Get The Message was the perfect fusion of The Smiths' guitar pop and New Order's electro leanings, completed by a typically acerbic delivery from Bernard Sumner, before culminating with an incredible vocal from singer Denise Johnson, previously best known for her work on Primal Scream's Screamadelica. According to Sumner, Marr created the music first and he recorded the lyrics as he wrote them. "[Producer] Owen Morris played me the start, then I got a lyric straight away, then he played me the next four bars, and we went through it like that. We never did another take – I sang every line directly after I wrote it. You can hear the song being written as you listen to it," he said.
Try All You Want
An out-and-out dance track, Try All You Want is based on a house beat, a strong synth line and emotive vocal dealing with the complexities of relationships. The final version of the song differed wildly from the original idea, which was much more guitar-based. "It had some really great guitar on it, but I took it off, and that's the only time I've ever done that," Marr recalls. "The track was more radical without it. I didn't want to just play guitar for the sake of it. With dance music, once you introduce the human element you lose the essence of what it is – machines and relentless energy."
Some Distant Memory
An album highlight, Some Distant Memory fuses a yearning vocal/lyric lamenting the disintegration of a meaningful relationship, longing for a return to the euphoria of new love with a clipped beat before succumbing to an unexpected glorious oboe finale, concluding the song on a sombre note.
Feel Every Beat
Electronic bring the album to a climax with the raw, funky groove of Feel Every Beat, a dance-rock hybrid which only opener Idiot Country can compete with stylistically, the pair of tracks acting as sonic bookends to the emotional journey that takes place between them. The song's lyric took an empathetic look at the problems in Manchester at the time, closing a note of optimism – "we don't need to argue, we just need each other."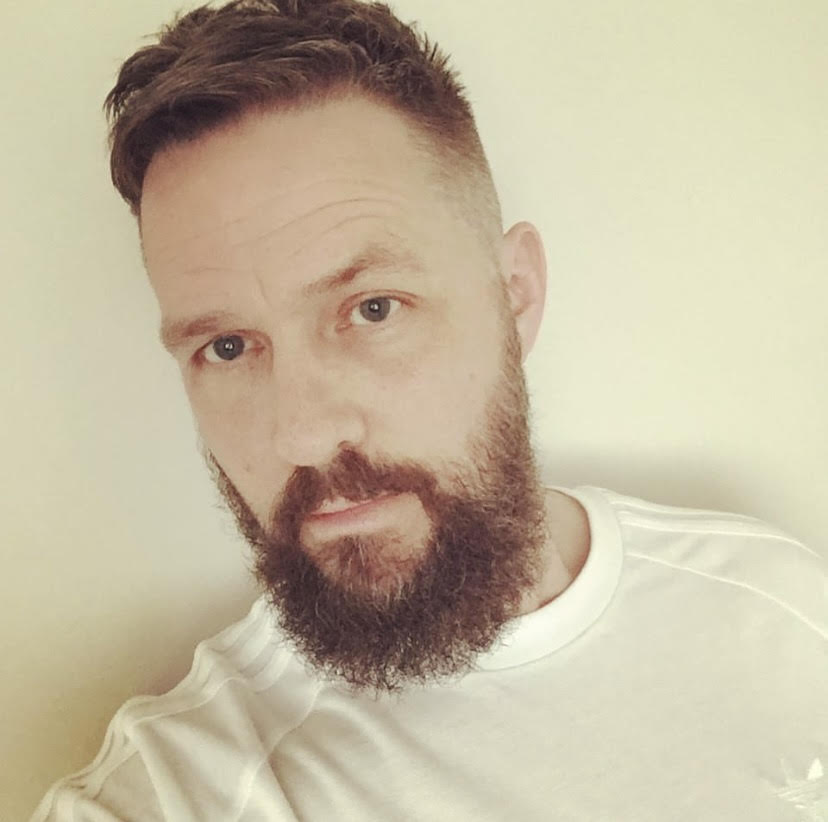 Mark Lindores
Raised on a diet of Smash Hits and Number One mags (literally, he used to save his school lunch money to buy them), Mark Lindores never entertained the idea of doing anything other than writing as a career. After writing for publications including the British and Australian editions of Vogue, Mixmag, Attitude, Total Film, Clash, Notion and Metro, he chanced upon the launch issue of Classic Pop in 2012 and, thrilled with the discovery of a magazine that featured his favourite artists, pitched an idea for issue 2 and has written for the magazine (and Classic Pop Presents) ever since.