Bomb The Bass Interview: 'All of a sudden I was in the job that I'd always dreamed about doing'
By Oliver Hurley | March 10, 2022
Tim Simenon, AKA Bomb The Bass, created one of the most important dance singles of the late 80s. Before he knew it, the young London DJ had become an accidental pop star, been banned by Radio 1 and remixed everyone from Björk to Bowie. Then he knocked his music career on the head to open a bistro in Prague. "Well, this is pretty mental," he tells Classic Pop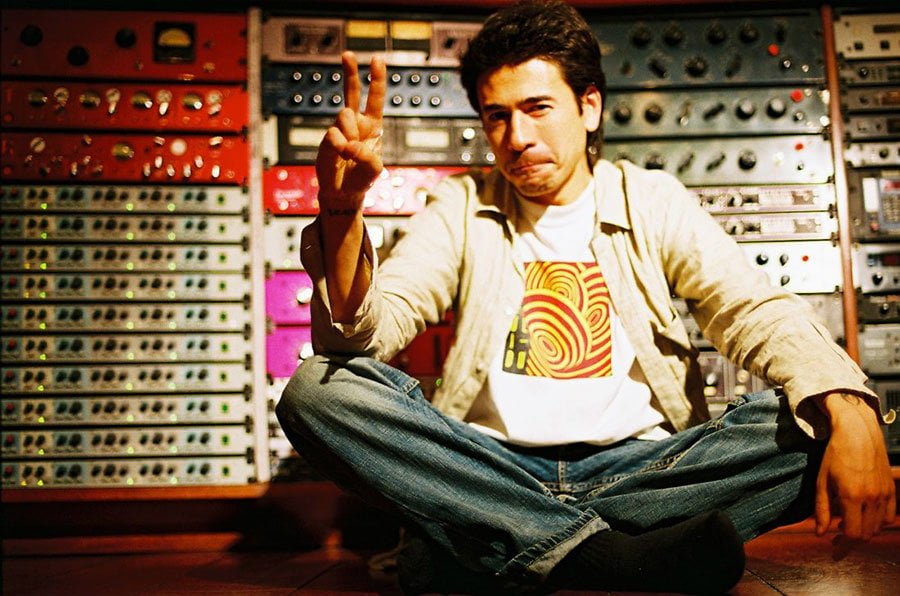 It was a chilly Thursday in late February, 1988. Tim Simenon was in the middle of a shift working as a part-time waiter at the Ajimura, a Japanese restaurant in Covent Garden, when the phone call came. On the other end of the line was Adele Nozedar from Rhythm King records, who informed the young DJ that his first single, Beat Dis, had entered the mid-week charts in the Top 10. His life would never be the same again.
"I remember thinking, 'Well, this is pretty mental,'" says Simenon today from his home in Prague. "When it came out, the first week it was No.5, then it leapt to No.2. Two weeks later, I left my job. That's when the real madness began."
Even though he grew up absorbed by music, Simenon was an accidental pop star. He vividly remembers a school friend, in 1981, bringing in a synth-pop compilation called Some Bizzare Album [sic], which featured an early track by Depeche Mode. "I remember thinking, I've just never heard anything that sounded like it."
Although that didn't stop him from going through a dodgy rock phase, too – the first album he ever bought was Led Zeppelin II. Simenon remembers playing the cassette so much that he wore it out.
"And then after that I bought myself a little turntable. I was DJing from about 15, 16, just doing house parties and then eventually, after leaving school, I worked at this place called the Wag Club, which used to be on Wardour Street."
It was during this period that Simenon enrolled in evening classes at the School Of Audio Engineering in North London, with a view to becoming a sound engineer. But James Horrocks, his housemate in Brixton, had other ideas. Horrocks was a co-founder of Rhythm King and, in late 1987, offered to pay for Simenon to spend a couple of days in Hollywood Studios in East London to see what he could come up with.
"He hooked me up with someone that had a little bit more understanding of the technology, [producer] Pascal Gabriel, and that's really how Beat Dis started."
Beat Dis was a revelation – an explosive audio collage of more than 50 samples edited together over a programmed drum pattern and bassline.
"We had two days to do it in," says Simenon. "I was spinning things from vinyl and Pascal had to get in there and chop it up. Like the Shaft guitar, that was just meticulously chopped up and replayed so that it could be in time. I would fire a bunch of ideas at Pascal and he'd say, 'That's good, we can do something with that.'"
The success of the record – which was released under the moniker of Bomb The Bass – meant that Rhythm King were keen to capitalise with both a follow-up single and an album. "It all happened extremely fast," says Simenon. "Sometimes I wonder if it happened too fast." Bomb The Bass' debut album, Into The Dragon, was on shelves just eight months after the release of Beat Dis.
Simenon says that while the album captures the mood of what was going on musically in 1988, looking back on it now, he would have done things differently "on a sonic level".
The other singles from the record – a double A-side of Megablast/Don't Make Me Wait, and an inspired cover of Bacharach and David's Say A Little Prayer – were compelling indications of where Bomb The Bass could go next, but the album was padded out with instrumentals, remixes and faux radio links.
Simenon loved the fact that Bomb The Bass's success meant that "all of a sudden I was in the job that I'd always dreamt about doing, which was working in a studio". He was less keen though on being the public face of the operation. "I didn't really know how to handle a lot of that stuff. I was an unknown kid walking round town and a few weeks later people were pointing at me: 'Oh, that's Tim from Bomb The Bass!' I was quite a shy person and I found a lot of the publicity stuff quite difficult to deal with."
His solution, for the time being, was to find work as a producer. Simenon had first heard the track Looking Good Diving With The Wild Bunch – the B-side to an obscure Stock Aitken Waterman single by Morgan-McVey – when it was played to him by Nellee Hooper.
The song's co-writer Jamie Morgan asked Simenon if he'd rework the track for possible release as a solo single by its vocalist – Neneh Cherry. The end result, Buffalo Stance, reached No.3 in January 1989. "I really enjoyed crafting things in the studio," says Simenon. "And then when it was done, it was down to Neneh to have to go out and promote it."
Unknown Territory – the 1991 follow-up to Into The Dragon – didn't get off to the best of starts. Its lead single, Love So True, was released during the Gulf War but struggled to get airplay as stations such as Radio 1 and Capital thought listeners would be offended by the act's name. Love So True was re-released, this time credited simply to 'Tim Simenon', spent one week at No.84, and was never heard of again.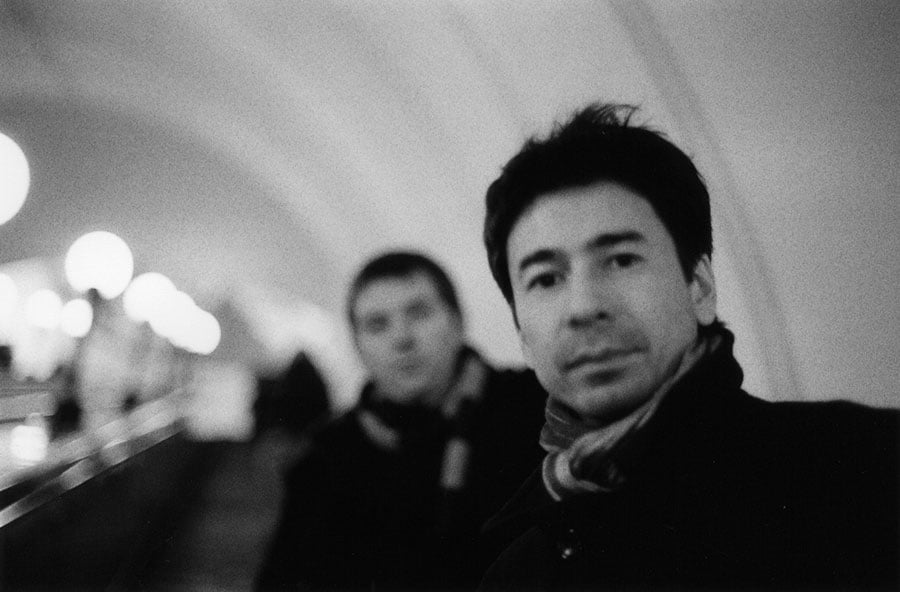 Fortunately, by the time parent album Unknown Territory landed on shelves, Bomb The Bass were back to being Bomb The Bass. Listening to the record again today, it's startling quite how forward-looking it is: in songs such as Liquid Metal and You See Me In 3D, it anticipates the direction in which the Chemical Brothers and Fatboy Slim would take mainstream British dance music later in the decade.
Meanwhile, Simenon continued to freelance as a producer and remixer, notably working on the Björk track Play Dead, from the soundtrack of the 1993 film The Young Americans. Simenon's version was released as a single and subsequently included as an extra track on a reissued version of Björk's Debut.
"David Arnold was doing the score and Björk had recorded the vocals already," says Simenon. "It was just over an orchestral piece of music. I sat down with Marc Marot, who was the MD at Island Records – I was signed to Island also at that time – and Marc thought I could go and meet Dave to see if I could maybe do something that could work on the radio, I suppose. I really loved the song, and immediately thought it would sound fantastic with a beat on it and some interesting sounds to make it a little bit more exciting."
Writer William Burroughs was, along with Allen Ginsberg and Jack Kerouac, a leading figure associated with the beat generation in the 1950s and early 1960s. He invented the cut-up technique of writing and his fiercely experimental fiction concerned itself with time travel, mind control, homosexuality, violence, paranoia and drug addiction – perfect fodder, then, for a hit single.
While working on Clear, Bomb The Bass's third album, Simenon spent a few days in the studio with rapper Justin Warfield.
"We were just talking about things that we liked and the Burroughs connection seemed to be something that we thought could be quite cool," says Simenon. "So he wrote a piece around that, grabbing lines from [Burroughs' 1959 novel] Naked Lunch. Justin wrote all the lyrics and we just sat together saying, 'Yeah, that sounds good, that "bug powder dust" line sounds mad.' It's silly but at the same time it's a little bit dark."
The bassline to Bug Powder Dust is originally from Open Your Eyes You Can Fly, a song released in 1976 by Brazilian jazz singer Flora Purim, although Simenon first heard it on Dark Lady, a 1993 track by DJ Food that lifted the bass part.
For Bug Powder Dust, rather than sampling the pattern, it was actually played in the studio by session musician and Living Colour bassist Doug Wimbish. "I layered up the bassline heavily with loads of distortion and movement, so that's why it sounds as exciting as it does," says Simenon. "We really worked at getting something that just sounded really fucked up, basically."
Bug Powder Dust (which reached No.24 in October 1994) was the first track that Simenon demoed for Clear. "And I thought, 'Wow, this whole album could be based around this sort of theme.' I just wanted it to be a bit more trippy."
Cue songs such as 5ml Barrel, in which author Will Self intones gloomily about the perils of injecting morphine intravenously, over a dub bassline courtesy of Jah Wobble; and the minimal electro of If You Reach The Border, featuring vocals by fashion model Leslie Winer that were recorded over the phone.
It wasn't all leftfield experimentation, though: there's a pop sensibility running throughout the album, highlighted by songs such as Sandcastles, Empire and Tidal Wave – which features a haunting vocal performance by Minnie Driver.
All the while, Simenon continued to produce other artists, including, in 1995, the album Shag Tobacco by the Irish singer Gavin Friday. Dave Gahan and Martin Gore of Depeche Mode liked the record and, as a result, asked Simenon to produce some tracks that they were working on.
What began as a trio of songs that were initially put together in Simenon's studio in Ladbroke Grove eventually became, over an 18-month period, the Depeche Mode album Ultra. It was a trying time. The band were the worse for wear after extensive touring in 1993–94, keyboardist Alan Wilder had quit, and Gahan was addicted to heroin. In May 1996, while recording in Los Angeles, Gahan overdosed at the Sunset Marquis hotel.
"When I started on the project, it was always just, 'Let's see how things progress,'" says Simenon. "So we did a few months here and a few months there. It was baby steps all the way." Simenon says that "after the messy part" Gahan returned to the studio a few weeks later and was clean and in a completely different shape. "That was the amazing transformation: one half of the album where it was just difficult, obviously, and then after it was like completely the opposite person."
By the end of the decade, Simenon's workload was taking its toll. "I'd started on the fourth Bomb The Bass record and wasn't feeling inspired," he says. "I just felt exhausted. I'd been doing it, by that time, for 10, 11 years non-stop and really needed to take a break."
Bomb The Bass was put on hold and, in the summer of 2000, Simenon moved from London to Amsterdam, where he set up a small record label called Electric Tones. "I did that for a few years, just to still be involved with the music in some way but other people's music. And then slowly I thought, 'Oh, maybe it's time to reboot the Bomb The Bass thing.'"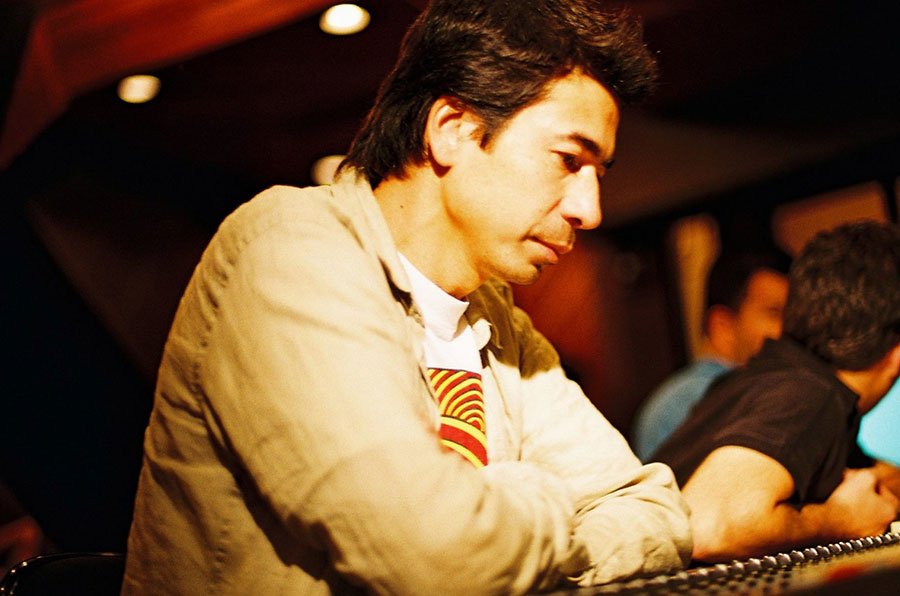 Future Chaos – which included guest appearances by American alt-rock faves Mark Lanegan and Jon Spencer – was eventually released in 2008 but not before Simenon had scrapped numerous early versions of the album. "They all sounded way too complicated. The fact that I hadn't released a record for how-many years put quite a lot of pressure on it.
"During that time, I was saying to [vocalist] Paul Conboy, who worked on the record with me, 'Look, maybe we should start again and keep it really simple, and take it back down to a drum machine, a keyboard and some vocals.' And that immediately felt like the right thing to do."
Back To Light, co-written with Conboy and Brazilian producer Gui Boratto, followed two years later, this time featuring appearances by techno pioneer Richard Davis and Simenon's old Depeche Mode chum Martin Gore.
The triptych of latter-day Bomb The Bass records was completed in 2013 with In The Sun, which was all sparse drum-machine rhythms, pulsing basslines and low-in-the-mix Paul Conboy vocals. It's a fitting counterpoint to the frenetic Beat Dis, bookending a vital, pioneering discography that spans a quarter of a century.
After a decade in Amsterdam and a few years spent living in Vienna, Simenon moved to Prague and, in 2016, he opened a small bistro there with a Czech business partner. It was called Brixton Balls and, as the name suggests, the menu was based around meatballs.
"When we finished In The Sun, I didn't think it would be the last record," he says. "I didn't wake up one morning and go, 'Right, OK, I'm going to open a bistro.' It took me a few years to understand that I wanted to do something different. Moving to another city gave me a new burst of motivation to do something else. I'd done the music thing for so many years and I wanted to get back to something that was a bit more tactile."
After three years of meatballs, Simenon closed the bistro and is currently mulling over what he wants to do next. "I love food, I love technology… I'm still figuring it all out at the moment. It's got to be something that motivates me every morning."
So, his music career is behind him then? "I kind of feel I've done the thing with the music," he says. "I was doing it for 25 years, and I would find it difficult to see myself going back into that. The idea of getting back into the studio… I'm not sure. I never say never but, at this moment, I'm looking at new things that are outside of music."
Oliver Hurley
Oliver Hurley has written about pop music in its many guises for, among others, Classic Pop, The Independent, The Big Issue, Total Guitar and BT TV, as a result of which he was once offered a custard cream by Meat Loaf. He has also been the editor of the videogames website GamesRadar, and the production editor of Homes & Antiques magazine and the English Heritage Members' Magazine. In between all that, he has written books on pro wrestling and pubs. Away from staring at a computer screen all day, he enjoys running, Thai boxing and playing rudimentary bass guitar.