xPropaganda interview: "Music should be a playground"
By John Earls | July 1, 2022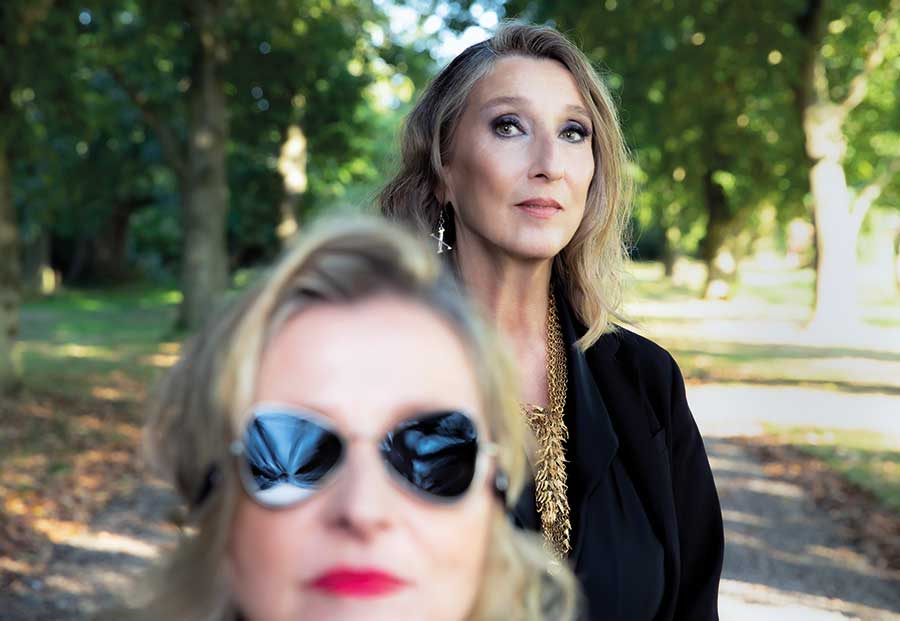 Alongside Frankie Goes To Hollywood's Welcome To The Pleasuredome, Propaganda's A Secret Wish defined the grandeur of ZTT. Their debut album stood alone as a beacon of extravagant synth-pop… until now. More than three decades on, Claudia Brücken and Susanne Freytag – now xPropaganda – tell the remarkable story of their stunning comeback LP, The Heart Is Strange…
Sometimes, the toughest problems can be resolved by a matter of straightforward practicalities. The making of a new Propaganda album, 37 years after the imperious synth-pop masterpiece A Secret Wish looked to be their only major statement, was instigated by a simple wish for the band's singers. Claudia Brücken and Susanne Freytag wanted to start playing live again. There was one major issue to overcome first.
"We realised a Propaganda show would be quite short," smiles Claudia, sat next to Susanne on a sofa at Brücken's home in London. "When we first played together again at The Garage in London in 2018, we had to fill the set out with B-sides. If we were to do more shows, we wanted to play for 70 minutes, not 45. That meant we really needed to write a few fresh songs, if only to make our concerts longer."
That was four years ago. The pandemic has, of course, delayed matters, but was the wait for triumphant comeback album The Heart Is Strange also down to the kind of intricately detailed, money-no-object 1980s-budgeted studio sessions exemplified by A Secret Wish? Not exactly. Claudia and Susanne would generally meet at Brücken's home, joined by co-writer John Williams, who's fitted in perfectly with the pair since producing the latter's solo album Where Else in 2014.
"We'd never be so presumptuous as to try to make A Secret Wish Part 2," insists Freytag. "It was daunting when we started, thinking, 'OK, which direction do we want to go in after so long?' But we've found our style naturally, without thinking of the stress of trying to make a sequel to that record. If you impose that sort of pressure on yourself, forget it, that's no good.
"Music should be a playground, and where there is similarity between our new record and A Secret Wish is that they're both quite playful. We were free of pressure, and instead it was, 'Let's see what happens.' That's what works best."
Without a record deal in place, the financial reality when they embarked upon the project in 2019 was a world away from A Secret Wish. "John would bring his sandwiches to my house," laughs Claudia. "Then, twice a week, Susanne and I would pack our sandwiches to write at John's. A lot of the budget for this record is sandwiches."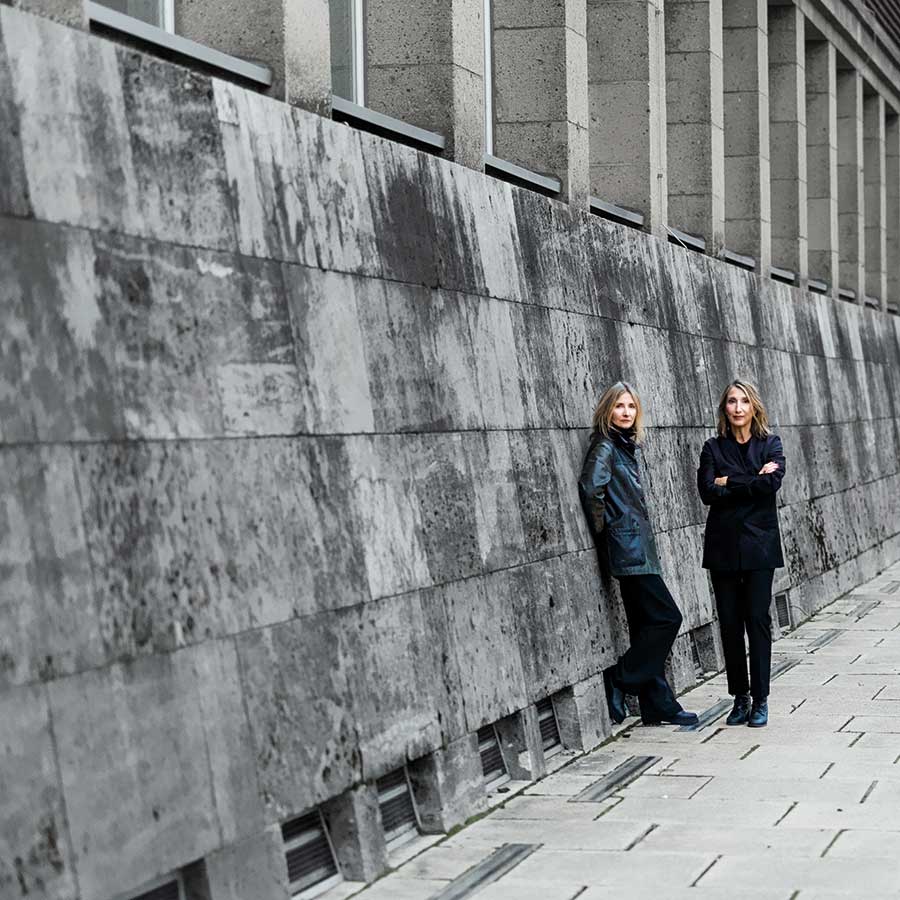 The writing trio were helped by Propaganda's other (sort of) member, Stephen Lipson. The producer of A Secret Wish, Lipson played with Propaganda at that 2018 London comeback show. Before becoming a producer for Pet Shop Boys, Grace Jones and Robbie Williams, he'd been a guitarist.
"Stephen joining us on stage was so great," smiles Claudia. "Once we started writing, we asked Stephen if he had any backing tracks that we could get our heads into. He lives close by, so we could often meet up." 
"I've always stayed in touch with Claudia and Susanne," explains Lipson. "Mostly Claudia, because she's in London and Susanne lives in Berlin. But we've all chatted about life over the years. I have a store of song ideas, so when they asked for backing tracks, it was easy to send ideas over and say, 'How about this?'" One of those ideas became the new album's magnificent 10-minute finale, Ribbons Of Steel. "Oh, that was much longer to start with," laughs Stephen.
"Me and a producer friend, Pete Murray, had been asked to create a piece for a music library in Los Angeles. We made three pieces of music that segued together into this 20-minute track. Only after we'd sent that in did we learn the library wanted something short and sweet.
"It had a Propaganda feel to it, so when Claudia and Susanne wanted ideas, it was easy to send them Ribbons Of Steel. It's a lovely way to end such a dramatic album, a soothing and peaceful piece to play out."
Asked about Stephen's status in the new line-up now dubbed xPropaganda, Claudia enthuses: "Lippo is so key to the music, I definitely think of him as part of the band. But he might not think of it like that."
Susanne adds: "He's in the video for Don't (You Mess With Me). He's performing at the London launch gig for the album. We've played with the idea of Stephen being in the band, I'd say." As predicted by Claudia, Lipson isn't so certain. "I'm their happy helper," he smiles. "I'm not in the band, nor should I be. We work well together and I'm always happy to help out, but we're just buddies, really."
Whatever Stephen's role, the original men from Propaganda aren't involved. The band's labyrinthine line-up started in Kraftwerk's hometown of Düsseldorf in 1982, when Ralf Dörper of industrial rockers Die Krupps started Propaganda with Susanne and artist Andreas Thein. Flamboyant percussionist Michael Mertens soon joined from the Düsseldorf Symphony Orchestra, while Freytag persuaded Brücken on board, too, after the two had already sung together in B-52s-y art-popsters The Topolinos. 
John Peel was an early champion, with listeners including Paul Morley. The journalist wanted ZTT's first signing to arrive from outside Britain, and there was enough mystique about Propaganda to make them ideal. Trevor Horn produced dramatic debut single Dr Mabuse. Thein promptly left, fearing Propaganda were about to become too commercial. He sadly died from cancer in 2013.
The remaining quartet finished A Secret Wish with Lipson. Horn might have been too busy to carry on with Propaganda, but Lipson was the ideal replacement. Not only was he Horn's de facto right-hand man anyway, he was perfect for getting the best out of Susanne's intoxicating melodrama and Claudia's persuasive intimacy. "Stephen is instilled with the ZTT sound," reasons Brücken. "The sound we make together is so attractive."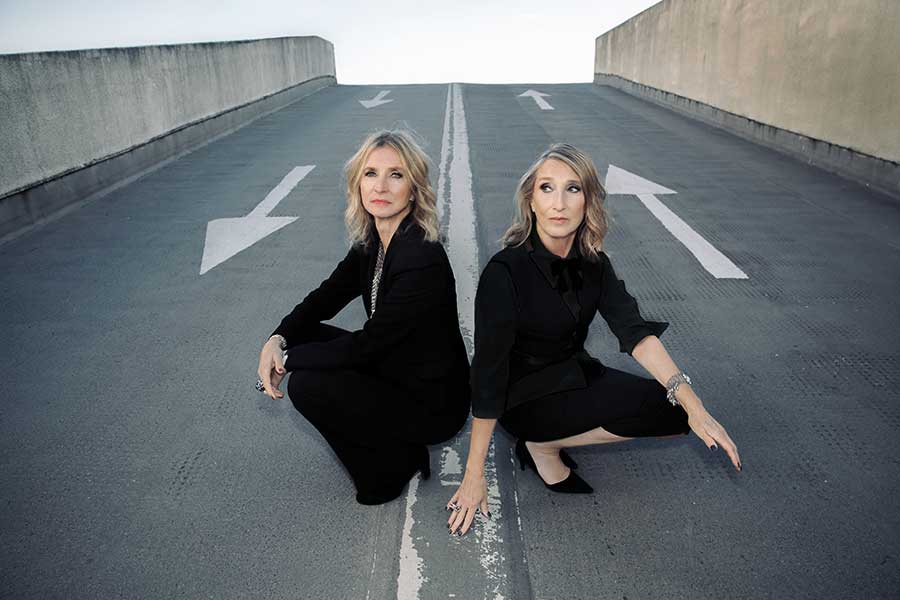 Although now rightly hailed as a masterpiece, A Secret Wish was only a modest commercial success, reaching No.16 in the UK Albums Chart.

"I feel completely bemused when people call A Secret Wish a classic," frets Stephen. "Nobody really bought it. It's not an initial flop that's sold well over time, like The Shawshank Redemption. It's just never really caught fire. But I didn't reflect on that lack of success, because back then we were always onto making the next record. It's like when people talk about how big the budget was.
"In the mid-80s, people didn't discuss recording budgets. It was just about trying to make a good record. A Secret Wish took a long time, as we were experimenting with new equipment. It was detailed work, and everyone was happy for us to take the time to make it good."
Stephen's bandmates/buddies are more celebratory of their first album's status. "We all knew at the time that we were making something special with A Secret Wish," Freytag believes. Brücken agrees, noting: "My first musical experience in a studio was with Trevor Horn. That's an astonishing privilege. But I'd never thought that, nearly 40 years later, people would still be discovering our album."
It didn't help in the detailed process of making A Secret Wish that Susanne, Ralf and Michael still lived in Düsseldorf, coming to England for a few days at a time. Claudia soon settled in London, marrying Paul Morley. (The couple separated soon after their daughter Maddy was born.)
"We were very young and inexperienced," reflects Susanne. "Our record company contract could have been better, and a different manager could have held us together. It felt like we were being divided into two halves and there were so many different facets to any one story, it was difficult to know what was going on." 
In 1986, Claudia left to form Act with Thomas Leer, staying with ZTT, while the rest of Propaganda instead signed to Virgin. By the time second album 1234 was released in 1990, Susanne and Ralf had quit, too, leaving just Michael with a new line-up, including former Simple Minds rhythm section Derek Forbes and Brian McGee. Michael persuaded Susanne to sing on two songs that had been written before Ralf had left.
"I didn't want to be involved," she admits now. "I only changed my mind for sentimental reasons when Michael asked me. I had nothing to do with 1234 creatively."
Brücken is still frustrated that a myth has grown up around Propaganda that ZTT boss Trevor Horn and his wife, Jill Sinclair, refused to renegotiate the band's contract. "Jill did invite us to renegotiate our deal," she insists. "But the band decided not to do that. Different management would have encouraged us to at least listen to Jill. But there were four different people with different views and agendas. It was tricky."
There have been various efforts to reunite the A Secret Wish line-up, but Claudia and Susanne are clearly right for each other 37 years on. Having lived in London for so long, Brücken is more talkative, but Freytag's English is flawless, too, and her dry wit matches her friend's.

"I don't think we were conscious in the 80s of how different we were, being women in electronic music," considers Susanne. Claudia adds: "Susanne and I have solidarity, females in a world where there's a lot of male energy."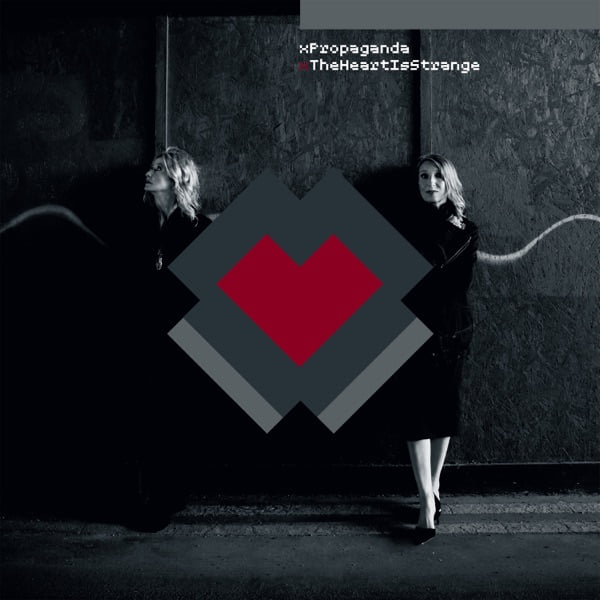 Again, the band's management didn't help. "There was division in the band, and that division was created," Freytag states. "That made it difficult. We were only in our twenties, and it was difficult to put into words, the feeling of certain attitudes towards women that were accepted, where Claudia and I would think, 'Hmm, I'm not certain what to make of that.' It wasn't a negative experience, but management could have been more inclusive."
The patronising attitude of the press didn't help. Propaganda consisting of two women and two men, making grandiose and at times gothic pop, they were promptly dubbed "ABBA from Hell", a tagline Claudia dismisses as "silly", before Susanne interjects: "I thought it was quite funny. It was so silly that we used it ourselves later on." 
This is news to Brücken, who stares at her friend. "Did we?!"  
Ralf has returned to playing with Die Krupps, while Michael released music in the 90s with Dreamware and Black Mesa, but has appeared musically quiet since 2011 single I'm A Cathedral with Italian dance musician Beppe Loda.
"We tried many times to make it work with Michael and Ralf," says Claudia. "It worked beautifully 35 years ago with them, but it became like a relationship that doesn't work. People change." Susanne adds: "You can't try to recreate situations again and again. We're all different people. Claudia and I, this is the moment for now. Once we made the decision it should just be the two of us, it just clicked."
The Heart Is Strange is released under the subtly yet pointedly changed name of xPropaganda. Brücken admits: "The guys weren't happy for us to call ourselves Propaganda. Otherwise, that's what we'd call ourselves."
"But it's also a name to show that it's different now," reasons Freytag. "The name xPropaganda shows that Propaganda was then, and here we are now."
In truth, Michael and Ralf's absence isn't really noticeable on The Heart Is Strange. As comeback records go, it's unimpeachable, Susanne and Claudia's voices driving heart-racing pop songs still full of unexpected twists.
"Susanne and I like our music to be disturbing," laughs Claudia. "But we also like it to be tender. There are lots of contrasts in our work, and we dramatise those contrasts in our words, our delivery, our music. Susanne makes our music beautiful and touching."
For his part, Lipson says: "Our tastes align. The only thing that's not appropriate for Propaganda is swing music. Anything else that comes out of my addled brain is usually appropriate in one way or another for Claudia and Susanne."
To an extent, finally making a record together after so long was like a dam bursting. The single Don't (You Mess With Me) was written in less than a day, its message that xPropaganda aren't here to put up with anyone's nonsense pouring out of the pair. 
"It was cathartic, that song," laughs Susanne. Claudia adds: "We'd only met up to see what we might do that day. Coming out at the end of a session with a song like that, so honest about feeling frustrated, was astonishing." It was also a song where John Williams' help proved invaluable.
"Usually, I labour over things," admits Brücken. "I take ages to write a melody. John has a lot of discipline in nailing things down. On my own, I usually think, 'I could sing that word… no, it could be that word.' Having a song like Don't flood out was great to experience. Usually, my process is laborious, but it's productive, too, because when I do sing the song, the polishing of what words to sing means it flows better."
The compelling No Ordinary Girl also flowed beautifully, inspired by Claudia walking through London's bustling Embankment. "I followed this hypnotic sound I could hear in the distance, because I couldn't work out what it was," she recalls.

"I realised eventually that it was someone playing steel drums. I thought it'd be cool to recreate that hypnotic feeling, creating a song that was equally mysterious."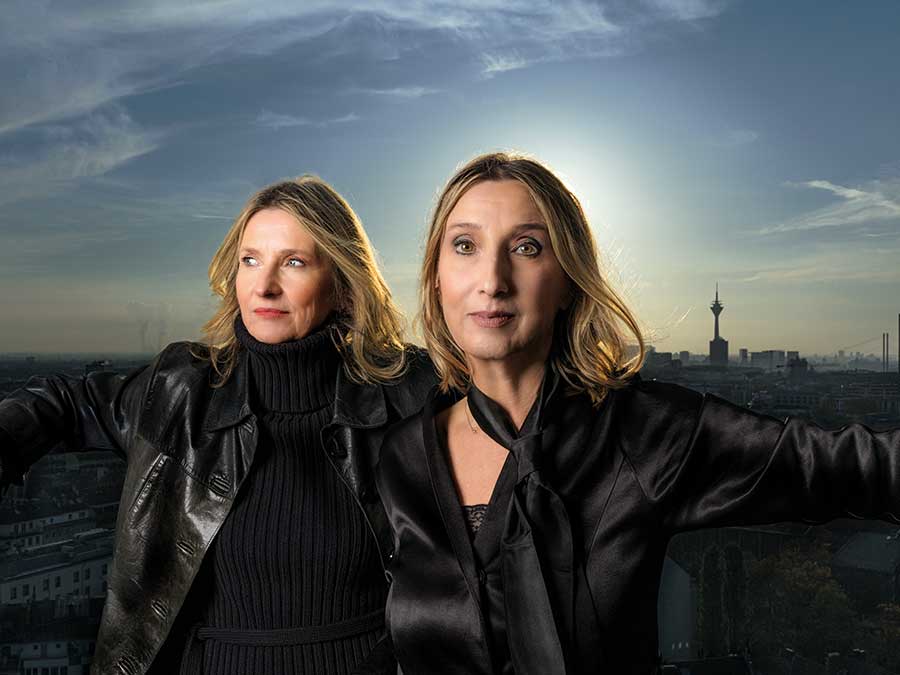 The attitude of not putting any pressure on themselves continued throughout recording, as Stephen explains: "Our to-and-fro of writing and recording continued, until we concluded we possibly had an album. We had enough songs to make an album, rather than trying to create an album. It was that way round. Once we had enough songs, why not call it an album and see if we could get a record deal?"
With fateful timing, Universal's catalogue label UMC had recently bought the rights to ZTT's back catalogue – and its name. Once UMC discovered Claudia, Susanne and Stephen had made a new album worthy of A Secret Wish, it would have been downright rude not to release it on ZTT.
"Where else could it go?" laughs Claudia. "This record follows the sound and mentality of ZTT. ZTT makes a lot of sense for us, and for UMC. Yes, it's unusual for a new album to be released by Universal's catalogue company, but why not? ZTT is where The Heart Is Strange should be." "It's like the circle has closed," Susanne smiles. "Everything has come around."
The majestic 43 minutes of The Heart Is Strange also means xPropaganda now have enough music to realise their dreams of a 70-minute show to tour. Stephen Lipson, who produced the soundtrack for the last James Bond film No Time To Die and is currently working on four albums and movie soundtracks, is too busy to tour.
"I like rehearsals for a gig, figuring out how we're going to make it work," he states. "I'm looking at The Heart Is Strange, thinking, 'How should it be represented live? If the audience doesn't know this song, does it matter?' It's challenging, but we'll get there. That's the bit I like. Playing a one-off gig is great, but a tour? Not sure. It certainly wouldn't fit with my current life."
"Stephen is a busy guy always doing a million things," continues Susanne. "He can play whichever shows he likes, but we know great musicians for when he can't play."
There are whispers of deluxe plans for Propaganda's back catalogue but, after so long without new music, the rebranded xPropaganda are looking to the future. "We've got our focus and we just want to get on with it," summarises Claudia. "Susanne and I, we've recovered." With a future now as strong as their past, for electronic music pioneers Claudia Brücken and Susanne Freytag, x marks the spot. 
xPropaganda photos copyright: Kai Freytag, Peter Brown, Jimmy King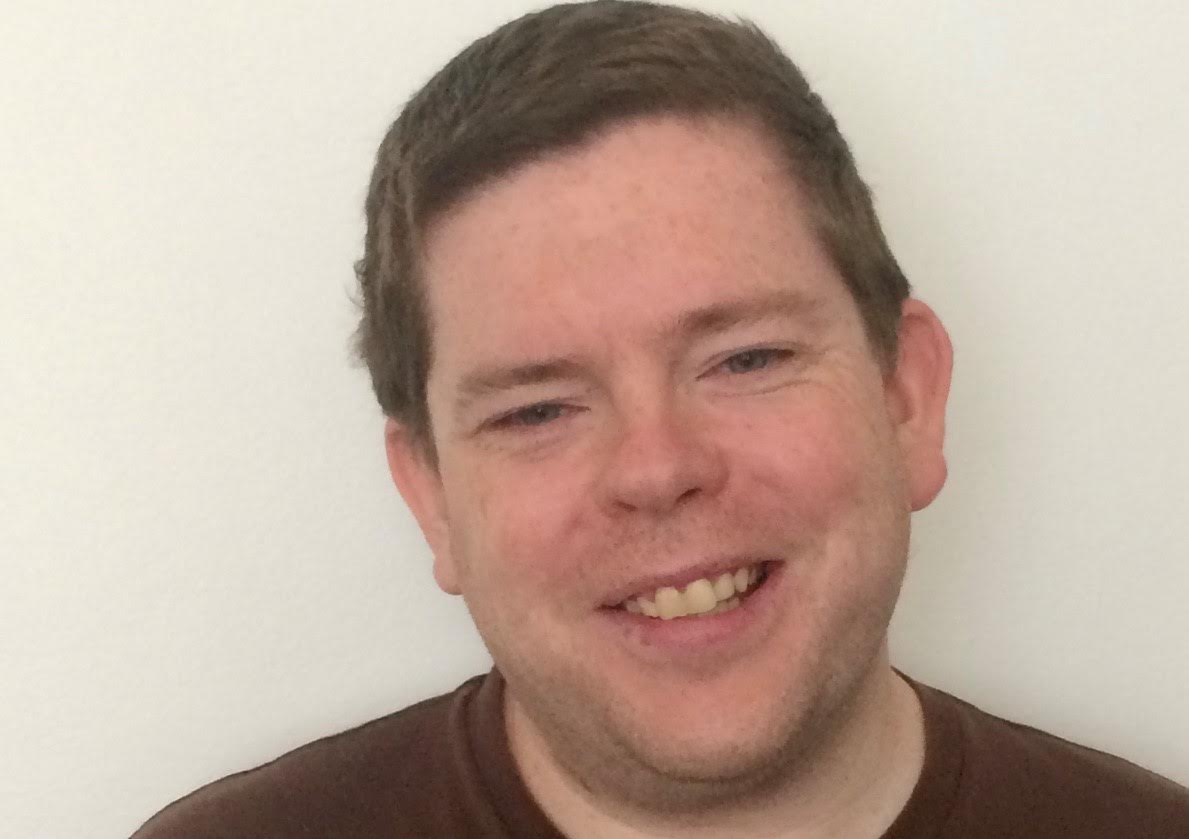 John Earls
Writing for Classic Pop since our first issue, John has been to Adam Ant's house, sworn at by Bob Geldof, touched Johnny Marr's favourite guitar, interviewed Richard Coles on his vicarage bed and serenaded with Last Christmas by Shirlie Kemp. John first specialised in writing about music as editor of Teletext's Planet Sound music column from 2000-09 and now writes about pop for a range of magazines and national newspapers. A Luton Town fan, John also writes about football. His bucket list interviews for the magazine are Grace Jones, Kylie, Siouxsie Sioux and Andrew Ridgeley.