The Producers – Phil Harding
By Classic Pop | September 29, 2022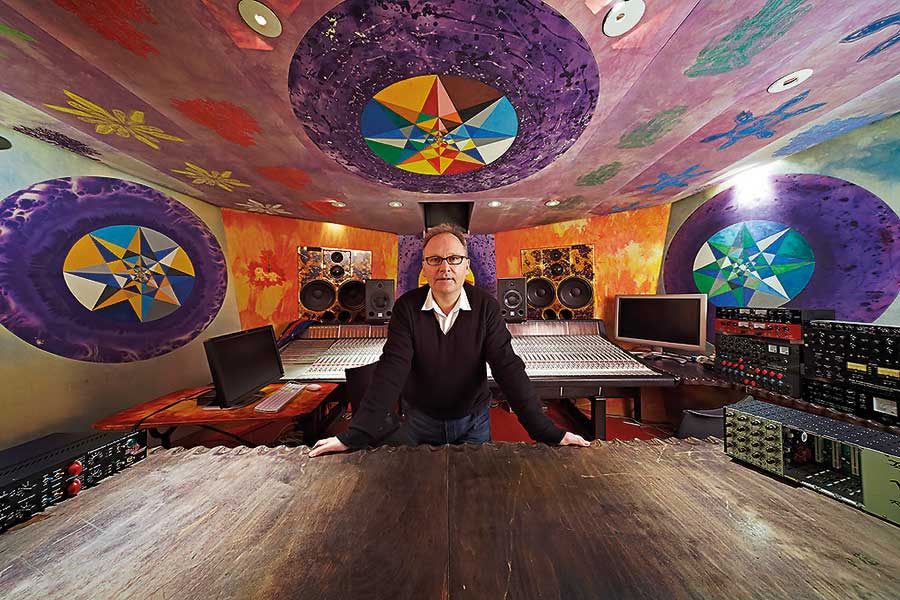 From being Stock Aitken Waterman's engineer at The Hit Factory in the 80s, producer Phil Harding then worked with East 17, 911 and Boyzone in the 90s. Classic Pop catches up with a man with a unique perspective on two decades of huge chart action. By Andy Jones
Phil Harding has turned the experiences of two tumultuous decades of his life into both a book and a PhD.
The book, PWL From The Factory Floor, details his tenure as Stock Aitken Waterman's engineer, while the PhD focusses more on his time in the 90s when he and studio partner Ian Curnow stepped up to produce some of the biggest records of the day including East 17's Stay Another Day and Boyzone's Words.
"My dominant memories are the fantastically fast rise of it all," Phil recalls of his time at PWL/SAW. "I don't think many will agree with me, but I think 1987 was PWL at its peak. It was pre-Kylie and we still had the dance community on our side, where it all started with the hi-NRG scene.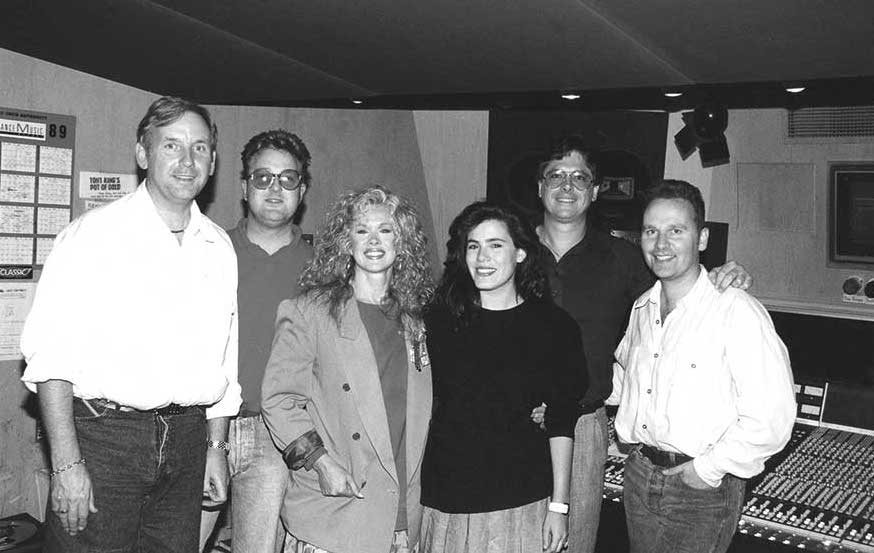 "But then, and love him as I do, Tilly Rutherford [general manager at PWL Records] announced at a dance conference that 'with the success of Kylie, we don't need the dance community any more'. When you discard a community of supporters, well, that was the start of the fall.
"Waterman spent the next few years trying to win them back, hence all the Kylie dance mixes. We got to the point where we were doing 12-inch mixes where there was no sign of it being Kylie for the first two minutes to fool the DJs!
"So yeah, around 1988 or '89 we sold out although not too many of the others would agree with that."
Yet perhaps Phil's assessment is the truest. He has, after all, taken an academic approach to looking back at that time studying for a PhD in boybands and pop at Leeds Beckett University, which has made him reevaluate his time at PWL.
"I think Waterman's role was vital," he says. "The others still belittle his role and position but without his leadership and entrepreneurial spirit, PWL wouldn't have been successful. He was the team leader."
Becoming the A-team
Harding left SAW in 1992 teaming up with fellow PWL producer and musician Ian Curnow.
"We'd made good money in the 80s with PWL and Waterman did treat us well. We had produced four tracks on the first Rick Astley album and that was good payback.
"So we went into the 90s with quite a good reputation but, put simply, we wanted to be an A-Team instead of the SAW B-Team that we were at PWL."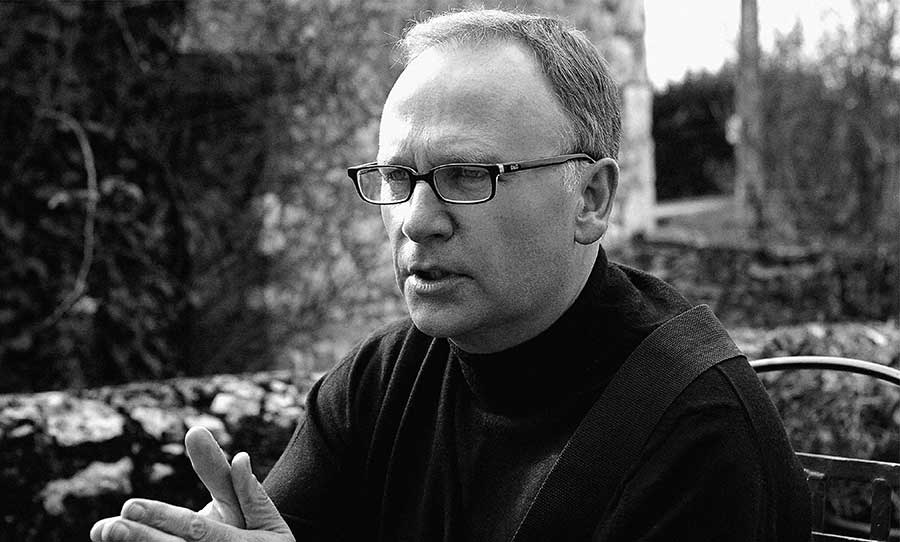 Phil knew, though, that he would need another 'team leader' like Waterman… "Ian and I jumped out of the frying pan of working with Waterman and into the fire of working with Tom Watkins!"
Phil laughs at the subsequent choice of manager. "He is not a dissimilar character, possibly an even more extreme version. 
"Tom gave us the East 17 project, though, a remix of House Of Love, which became the main version of the song.
"Then it got to being a situation where he knew he needed us and we knew we needed him, so we made a similar commitment to him as Mike and Matt made to Waterman, like: 'you lead us and we'll come up with the music, the production and hopefully the success.'"
With Tom, both Ian and Phil got songwriting as well as production credits and, for a while, they were both living the dream of being the 90s' version of SAW.
"We were with Tom for three years and it was fantastic at the beginning," says Phil. "The peak was East 17's Stay Another Day being a Christmas No.1 in 1994.
"But the more pressure there was to grow East 17, the more pressure there was between us and Tom and it got to the point where we weren't working well together. 
"Tony Mortimer had written many of the hits, not shared the writing part, and the other three weren't happy, so there was a band agreement on the third album to write three tracks each. 
"That wasn't too bad for Brian [Harvey] who'd started writing but Terry [Coldwell] and John [Hendry] had never written anything in their lives – they didn't even play any instruments. 
"When boybands start making those kinds of demands, it usually starts falling apart and we saw them falling apart on that album."
Phil and Ian still managed to complete the album but it marked a split with Watkins. However, the duo had
already become the target of a famous Irish manager…
As one door closes…
"As soon as we split with Tom, Louis Walsh was on the phone asking us to work with Boyzone," says Phil and details the first of the tracks they worked on, Boyzone's reworking of the Bee Gees song Words.
It became Phil and Ian's second No.1 as producers. Phil recalls one incident where both his 80s and 90s worlds collided… in a toilet.
"We'd left PWL on good terms and I'd often go back and mix in my old room there. We were mixing there in '96 when Boyzone were No.1 with Words.
"I was in the toilet there and Waterman walks in and asks me how it's going and I said 'yeah alright Pete, we're No.1 with Boyzone!'
"By that point he hadn't had any hits for a while so it certainly felt like I'd turned things around!"
For the next couple of years, Phil and Ian worked with Walsh on several projects.
"He's good fun and a lovely guy but he's full of mad ideas and things that don't work. In '97 we tried to write a song for Ronan Keating and no amount of work got it right and we moved on after that. 
"We didn't have a No.1 after Words, although we got close with 911. After that it started to get tougher for us without a 'Tom' or 'Pete' managing us. We'd become pigeonholed as boyband writers and producers and the offers we were getting were yet more boybands, but from around Europe.
"I just felt that after two decades we had nowhere else to go and I needed to hang up the headphones, so I started getting involved in education, doing academic writing and lectures."
One of Phil's proudest moments, though, must be his rather restrained mix of Stay Another Day that ended up being the final version of the Christmas classic.
"I was mixing it and it got to 2am and I couldn't get it all to work. So I laid down a version without the drums and sent that mix out to everyone before I went on holiday.
"When I got back I said to Tom Watkins, 'I'll finish the mix off now and add the drums' and he said 'Phil, do not go in that studio, do not touch a thing. Just leave it as it is!'" 
Want more from Classic Pop magazine? Get a free digital issue when you 

sign up to our newsletter

!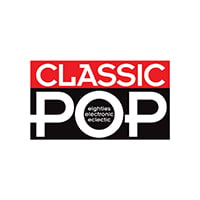 Classic Pop
Classic Pop magazine is the ultimate celebration of great pop and chart music across the decades with in-depth interviews with top artists, features, news and reviews. From pop to indie and new wave to electronic music – it's all here...