Cerrone interview: "I go clubbing in my own way"
By Classic Pop | January 19, 2023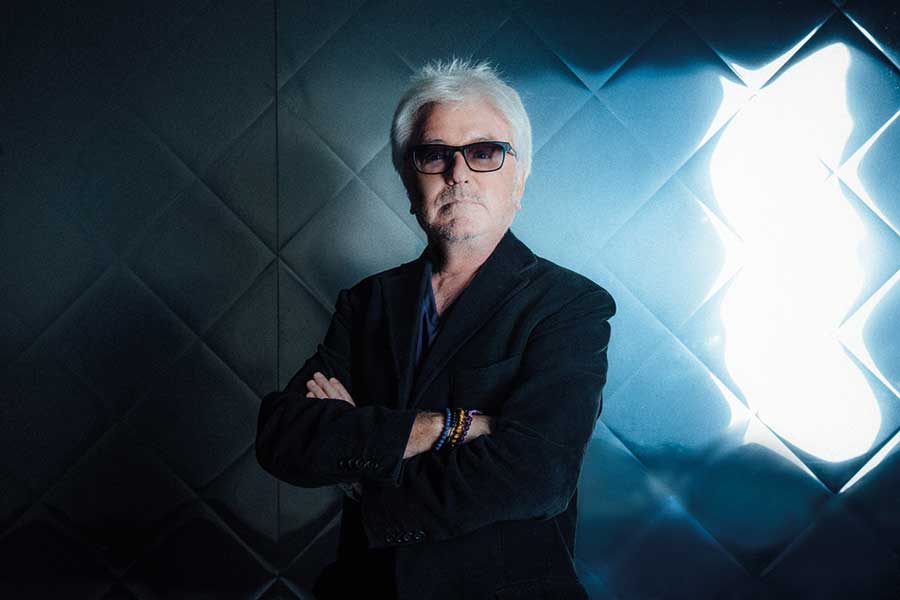 In this exclusive interview, gallic disco legend Cerrone talks remixes, inspiring Daft Punk and how he never got a "good vibration" from French pop… By Will Simpson
Marc Cerrone has always been a man ahead of the game. France's foremost disco auteur at the time when Daft Punk, Air and their contemporaries were still in short trousers, his biggest UK hit, 1978's Supernature, was a warning from the future about climate change.
Now aged 70 and still DJing, he tells us why he's releasing a greatest hits with a difference, a continuous mix that takes in his career highlights as well as new reboots by the likes of Purple Disco Machine, Joey Negro and Dimitri From Paris.
Why have you chosen to do a greatest hits album in remix form rather than releasing existing tracks as they were?
Well, as I've toured as a DJ for several years now, and as my catalogue has been remixed and sampled so many times, it seemed obvious to me to do it myself this time. Dance music lends itself to this – being remixed and updated along the way.
How did you decide which collaborator to pair with which track?
I only kept a few remixes – by Joey Negro, Dimitri From Paris, The Reflex – which were in the same mood I wanted for the sets. Most of the work was done from the original multitracks – remixing them accordingly for my DJ sets, making changes in the structure, instruments and new vocals. This work has been going on for numerous months, going back and forth to test the reaction of the audience and modify and improve accordingly. So in the end it is really like a new track.
We'd imagine it wasn't very hard to find artists to remix your work…
Yes – I don't rely on record companies to fix these things up. So many people want to do stuff with me and I don't mean that pretentiously, just modestly.
Pop music was a very Anglocentric affair when you were starting out – how did you feel as a young French producer trying to make your way in this world in the 70s?
Anglo-Saxon music has always been my main influence since I was young. I never really got a good vibration from French pop music. I was never excited by it. When I started, I never thought what I was producing would be played on the radio or be a hit. So I did what pleased me. That's why I decided to make Love In C Minor 16 minutes long – no concession for the radio or anybody else. I was surprised when it started to take off. Neil Bogart from Casablanca Records couldn't track me down so he decided to put out a cover version on his label. When I found out I said, 'No way!' So, with a friend of mine, we went to New York and rang the bell of the first record company we could find, which was Atlantic Records. Within 48 hours, I'd signed a deal.
How did you feel when the next generation – the French touch artists – Air, Daft Punk, Dimitri From Paris – began to break through in the 90s?
It was very interesting to see young artists influenced by the previous generation. It clearly helped to perpetuate the 'disco spirit'. It's great to think that as a producer I've paved the way for them. When people like Daft Punk were interviewed and asked who inspired them, my name was always mentioned, which was like a gift for me.
Back then it seemed so many house tracks were sampling you – how did you feel when requests kept coming in?
It was very flattering! Disco had started cooling down by 1982 and it was around that time I got my first sample with Run-DMC – their track Hit It Run sampled Rocket In The Pocket. And from then on, it didn't seem to stop.
Supernature's lyrics seem to anticipate climate change or maybe GM foods. Do you feel that track was a warning?
Great lyrics from Lene Lovich – I worked with her for a while. We talked about the problem of pollution and ecology and then we saw this film, The Island Of Doctor Moreau, which is based on a HG Wells story, and after that we came up with the idea for the song. Nobody was talking about such things at the time so we were ahead of the curve.
Is this album a full stop on your career or an ellipsis?
It's absolutely not a full stop – I'm already working on a new album, and I'm also still on the road DJing. But I'm taking my time with recording. There are a few collaborations but I can't say anything about them yet.
Do you still go clubbing? And do you still dance?
Let's say I go clubbing in my own way, while I'm DJing. It's surely the best way of enjoying clubs, having that contact with the public. I don't go to clubs to take a bottle of Scotch and sit in the VIP room, I go there to make people dance.
Cerrone By Cerrone is out now via Because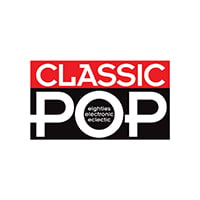 Classic Pop
Classic Pop magazine is the ultimate celebration of great pop and chart music across the decades with in-depth interviews with top artists, features, news and reviews. From pop to indie and new wave to electronic music – it's all here...