Inspiral Carpets interview: "We were outsiders"
By John Earls | March 9, 2023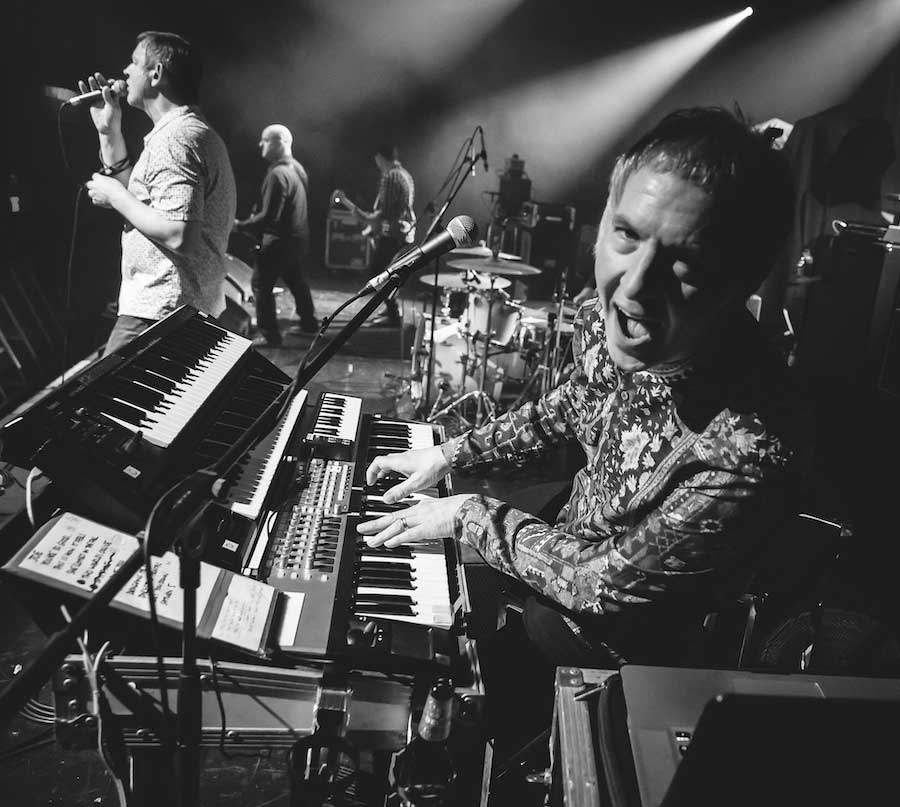 As the Inspiral Carpets prepare for an emotional first tour since the tragic death of drummer Craig Gill in 2016, the band reveal all about their days as outsiders in the hedonistic Madchester scene and how they were once held off the No.1 spot in the UK albums chart by The Carpenters…
Although Inspiral Carpets were chart staples throughout the first half of the 90s, they were a band stood to the side of the scenes around them.
Their first line-up, on debut album Life, represented a spikier garage rock offering than the baggy groove of their fellow Manchester bands.
By the time the Inspirals split after 1994's fourth album Devil Hopping, they had too much of an edge for the triumphant mood of Britpop.
"We were outsiders," acknowledges Clint Boon, the cheery keyboard player who made a 60s Farfisa organ the centrepiece of the Inspirals' headrush sound.
"When we started doing gigs supporting Happy Mondays, James and The Stone Roses, I was aware that we were completely different: a psychedelic throwback, with an electric organ as our main instrument.
"But I appreciated being thrown in with Madchester because, even though we didn't have any of that scene's hallmarks, Madchester was colourful and it was our city."
"When you're on the outside of it, you can think: 'Happy Mondays have done this, The Stone Roses have achieved that,'" admits equally affable guitarist Graham Lambert. "But if you're content with what you're doing yourself, you can only wish other bands all the best."
"Britpop was weird for us," considers Boon. "There was a strong mod element to our sound, a real Britishness. Britpop started off as kitchen-sink dramas, and we'd done that on songs like This Is How It Feels and Joe. We were definitely one of the bands to lay Britpop's foundations."
That outsider status has at least helped strengthen the Inspirals' identity with their fans, drawn to a band who have forged their own path since 1988's debut EP, Plane Crash.
That loyal following has been part of the inspiration for wanting to return after the death by suicide of drummer Craig Gill in 2016, when the band had begun working on their second album since reforming in 2011.
Having announced their first tour since Craig's death, singer Stephen Holt explains: "The tour will be a celebration of Craig's life and what he brought to the band.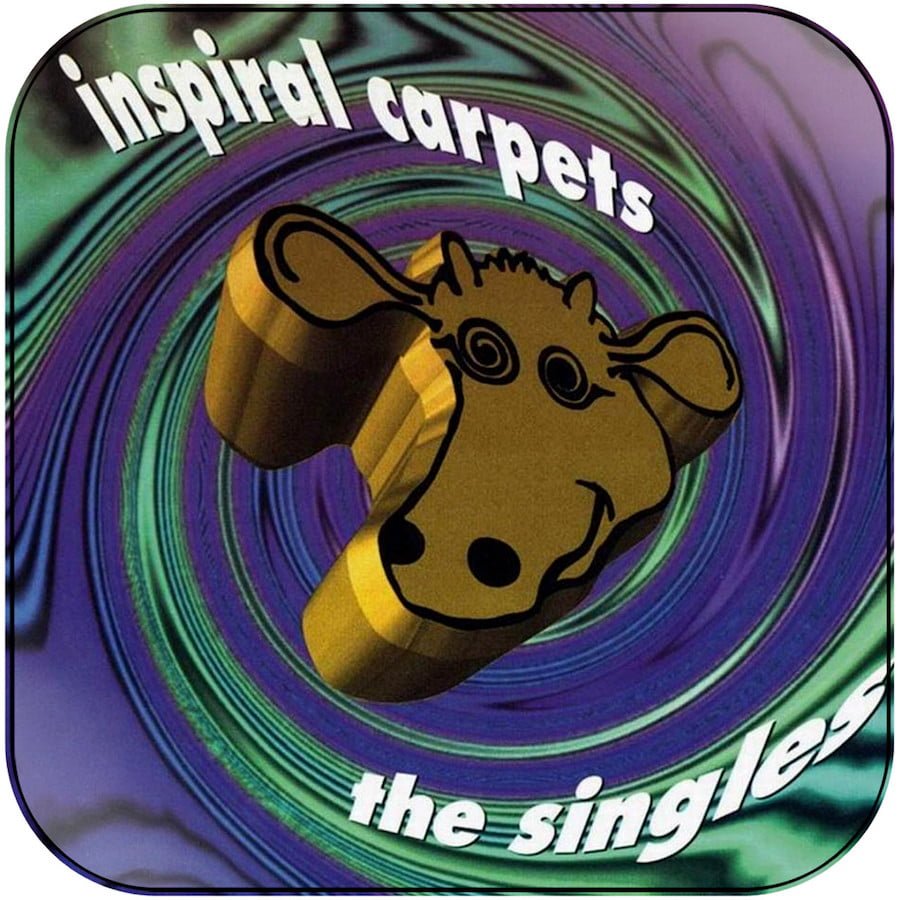 "We're also celebrating the fans, who have been so supportive. It'll feel different and it'll be emotional without Craig, but the time feels right to celebrate the love that's out there for the band."
Inspiral Carpets' last show was in December 2015 at Leeds Academy, supporting Shed Seven. Their new tour includes a concert at the same venue.
"People say 'Life goes on', and we want to move on," says Holt. "But it's hard. She Comes In The Fall was Craig's chance to show off onstage, with the drumroll at the end of the song. Craig not being there for that, it's going to be so emotional."
The new tour's drummer is Kev Clark, who played with Stephen in his post-Inspirals band, The Rainkings, as well as cult Manchester rockers Dub Sex and ChameleonsVox.
"Before the first rehearsal with Kev, I thought: 'How's this going to go?'" admits Lambert. "If it hadn't worked, we'd have knocked it on the head. Kev is from a non-pop background and plays our songs perfectly. He made me think: 'We can do this.'"
The line-up also features Paul Weller's bassist, Jake Fletcher, who is on the tour because Inspirals bass player Martyn Walsh doesn't feel ready to return to playing live yet.
"It's completely amicable," emphasises Clint. "Martyn hasn't had the same urge as the rest of us to resume doing shows, but he's said: 'Feel free to go on without me' and he's still our bass player.
"For me, Steve and Graham, it was: 'Now's the time', because there's unfinished business with the band.
"We didn't get chance to say goodbye to the fans properly. Maybe we're resurrecting the Inspirals for a few years, or maybe we'll do the shows next year and it'll be the final chapter. Either way, we need to do it properly."
All the band state that Kev and Jake's personalities were as important as their musicianship in fitting into Inspiral Carpets.
The one constant member since forming the band in Oldham with Stephen in 1983, Graham struggles to think of a common thread between the various musicians who've been part of the Inspirals.
From the outside, it appears that you need a professionalism and welcoming attitude to anyone wanting to join their club. When the band split in 1995, Lambert worked at major tour promoters SJM.
It's telling that, asked what he's learned from working in the other side of the music industry, Graham responds: "You look at some people and think: 'I'd never have him working for our band, he's rude.'"
That friendly nature doesn't mean the Inspirals are permanently easy-going, of course. After Plane Crash and second EP Trainsurfing, Holt and founding bassist Dave Swift left to form The Rainkings, dissatisfied with feeling the band were becoming too poppy.
"Looking back, I was naïve," admits Stephen. "Bands move on, that's how I should have judged it, not thinking we were moving away from what I wanted. I spat my dummy out, when I should have stayed and had an influence."
Holt had co-written half of what became Life. With dramatic new singer Tom Hingley, the album featured the timeless This Is How It Feels and She Comes In The Fall. Known as an incendiary live band, the Inspirals kept record companies at bay when making the LP.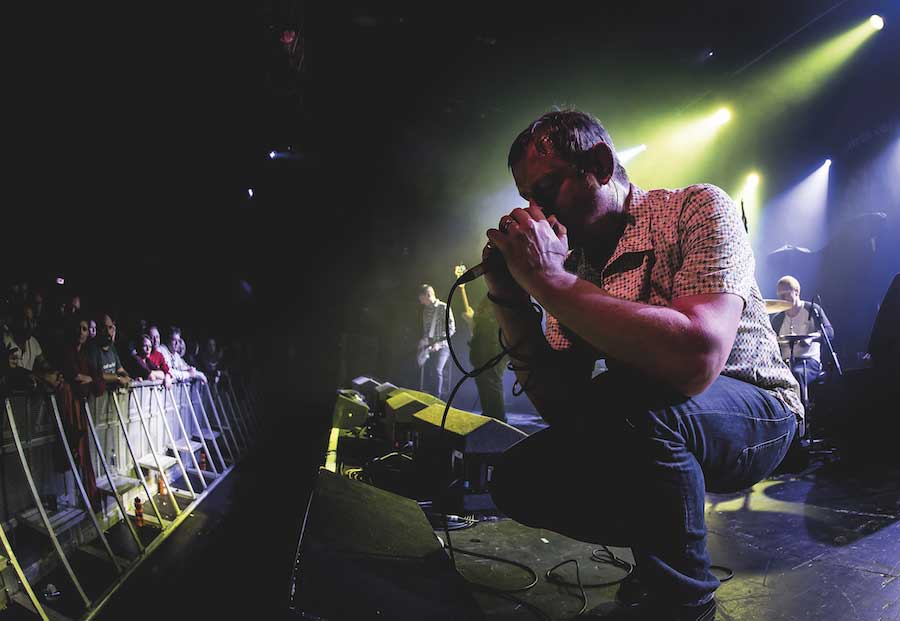 "Recording Life was completely out of our own pockets," recalls Boon. One of the ultimate T-shirt bands, tees like the legendary Cool As Fuck, as well as demos compilations Cow and Dung 4, paid for sessions with producer Nick Garside.
"The way we did it was proper working class," smiles Clint. "Early write-ups in the press called us 'workmanlike' and 'industrious', and it's true that we were grafters. We spent a lot of time mithering people, knocking on doors to tell everyone how good our band was."
It was only after Life was recorded that Inspiral Carpets signed to Mute. With their new label's help, Life reached UK No.2 in 1990, kept from the top by The Carpenters' hits collection Only Yesterday.
"They're a fantastic pop band," insists Lambert. "One of the only tickings-off Daniel Miller at Mute gave us was because, the week both our albums were out, I bought four copies of The Carpenters, including one for my mum. Daniel said: 'What are you doing that for? You should have waited! You're potentially keeping yourself off No.1.'"
A year to the week later, the band's second album, The Beast Inside, reached UK No.5. Its heavier, more sombre mood was a shock to fans who expected more singalongs.
"We didn't plan it," reflects Boon. "We'd been travelling the world, having experiences we couldn't have had if we'd stayed in Oldham. We went to Dachau, where the sound of its church bell was incredibly ominous and powerful.
"We were older, wiser and a bit down in the dumps because we were away from home for long periods. We realised while we were making The Beast Inside that it was a different mood, but we went with it. It's a beautiful album and it's got some of our finest moments."
1992's Revenge Of The Goldfish – its title and artwork borrowed from New York artist Sandy Skoglund's photo after Clint said in interviews he felt the band were living in a goldfish bowl – returned the Inspirals to a more up-tempo vein, the first of two albums made with ex-S'Express associate Pascal Gabriel.
That album included the anthemic Dragging Me Down, before 1994's Devil Hopping featured contrasting classics in the absurdly catchy Saturn 5 and the punky menace of I Want You.
"We're all credited as writers on our songs, but we all have our individual ideas," explains Graham of the band's prolific output. "There's always someone with a song or idea, ready to jam it out, so we're never short of material."
A reworking of I Want You featured The Fall's Mark E Smith in what, by his cantankerous standards, was a pop moment, complete with a Top Of The Pops performance where Graham remembers him insulting Elvis Costello backstage.
"He was as much of a handful as you'd expect," notes Lambert drily, as Boon adds: "We were one of the few Manchester bands that Mark liked.
"We had a 60s psych-garage connection he was into. He'd tell me: 'I like you, you sound like The Seeds.' I was a massive Fall fan and Mark was always complimentary about us."
The end came in 1995 when Mute were unimpressed by the demos of a putative fifth album, which was set to return the band to their garage roots.
"We thought we'd walk straight into another deal," says Clint. "But the geography of everything in music had changed. We were perceived as being over. We ended it, and took the opportunity to do other things."
Eight years later, Inspiral Carpets reformed. Further tours followed, but Tom Hingley quit in 2011, abruptly posting on Twitter that the band had split. This was news to the rest of the Inspirals.

"I felt angry," admits Graham. "But I eventually realised I was only angry because Tom had left. Tom was a brilliant singer, always professional onstage. We've all moved forward and I think now we have a fairly good relationship."
Boon suggested Holt should rejoin. Since leaving in 1988, Stephen has worked in addiction counselling, having studied a social science degree in the early days of Inspiral Carpets. He now manages a drug and alcohol rehab centre.
He laughs: "I was in a massive meeting with the other managers I was working with when my phone pinged with a text from Graham: 'Fancy singing again?' It took me five minutes, if that, to say yes. I wanted to see if we could still do it, and at least resolve things properly."
Holt's only condition on going back behind the microphone is that there would be new music, resulting in 2014's self-titled album, a hard-edged melodic spiritual cousin to Life.
Inspiral Carpets were working on new material with Craig Gill before his death. They all hope that, having secured the blessing of the drummer's family and if the desire is there after the tour, that those tracks – "a continuation of the self-titled album with some slower songs, too," according to Stephen – will become Inspiral Carpets' sixth album.
Whatever happens, next year is time to celebrate. Inspiral Carpets are still industrious, but you can guarantee their shows will be anything but workmanlike.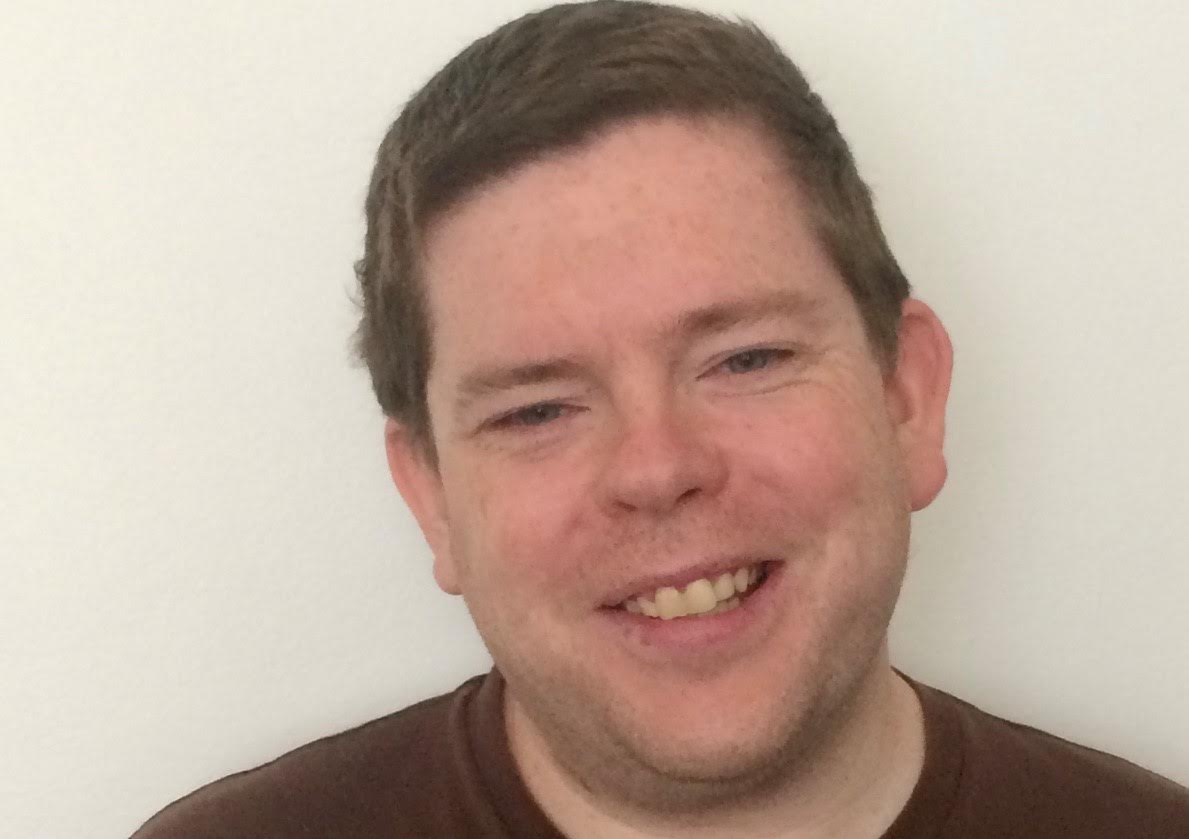 John Earls
Writing for Classic Pop since our first issue, John has been to Adam Ant's house, sworn at by Bob Geldof, touched Johnny Marr's favourite guitar, interviewed Richard Coles on his vicarage bed and serenaded with Last Christmas by Shirlie Kemp. John first specialised in writing about music as editor of Teletext's Planet Sound music column from 2000-09 and now writes about pop for a range of magazines and national newspapers. A Luton Town fan, John also writes about football. His bucket list interviews for the magazine are Grace Jones, Kylie, Siouxsie Sioux and Andrew Ridgeley.