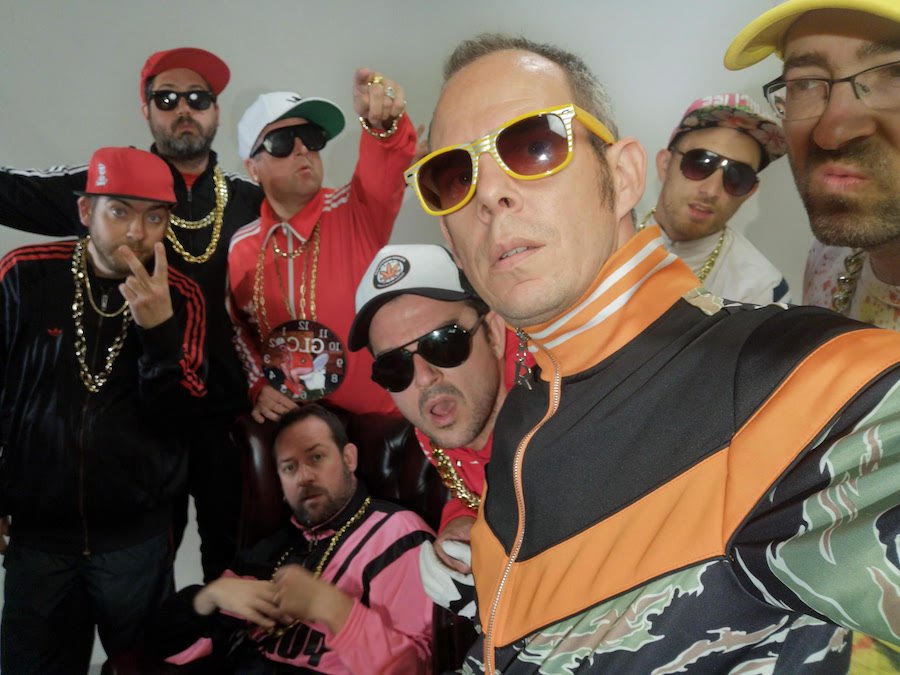 The podcaster and Goldie Lookin' Chain rapper reflects on his musical obsessions…
What was the first song you remember loving?
When I was a kid I wasn't into pop music at all, I thought it was all frilly cuffs and make-up and I just thought, this is for girls, I just want to set fire to stuff in the back garden. But then Stan Ridgeway did a song called Camouflage and that completely blew my mind because it was so different.
I liked songs that were weird, that weren't love songs or people dressing up as pirates. Also Sex Machine by James Brown because I remember sitting in the back of my dad's car and thinking it sounded really good even though I didn't know what a sex machine was.
Oh, and Wired For Sound by Cliff Richard. That video is brilliant – it's just Cliff on roller skates in a shopping centre.
So what got you properly into music?
It was 1988 and I got given a double cassette called The Hits Of 1988 and suddenly you had people like Salt N Pepa and Bomb The Bass in there and I just thought, this is really different. 
Did you have any pop star posters on your wall as a kid?
Not really, you couldn't really get Public Enemy posters in Athena, it was just pictures of a man with his top off holding two tyres or some girl scratching her arse on a tennis court. But my sister had posters of Elvis and Bros and things like that.
I like a lot of that 80s music now, but at the time I just didn't get it. I was listening to Bronski Beat's Smalltown Boy the other day – the 12" version of that is fantastic. 
Do you have an all-time favourite album?
Check Your Head by Beastie Boys is really good, it crosses a lot of genres. Paul's Boutique is a great album too, but nobody bought that one. None of the kids in my school who were stealing Volkswagon signs off the fronts of cars, none of them knew of it. But Check Your Head is a really good introduction to different genres of music.
Have you met any of your musical heroes?
We did a show with De La Soul a few years ago. They were headlining, cos they are a little bit better than our band, and they were just milling about backstage and we just hung out and had a chat. And they were straight-up nice people which was good. We enjoyed some cigarettes, shall we say, together.
That was lovely but I don't understand why people get enamoured by meeting film stars and pop stars. I stood beside Paul McCartney once and I just thought, "What am I gonna say to him?"
We were at some do, and I was by a buffet table looking at the sausage rolls and then Paul McCartney came over and he was like, "Alright?" and we looked at the sausage rolls together and I thought that's all he needs. He gets enough people asking him, "Are you that bloke from The Beatles?"
Are there any bands you're a completeist about?
De La Soul. The Magic Number was the first single I ever bought and I just bought into De La Soul straight away. But I'm very good in general at picking a song or an album and loving that and then moving away from a band, not because I dislike them, but just because there's always something new around the corner.
So I'm not much of a purist in the sense of I've got to get everything they've ever recorded. De La Soul are one of the few bands where I've listened to all of their back catalogue. 
Do you go to gigs much?
I'm old now, so standing up hurts. I've got tickets to see Aphex Twin this year. I'm really excited about seeing him, cos the last time I saw him was on a boat in about 1997. I imagine this is going to be slightly more upscale and more elaborate, so I'm really intrigued as to what he's going to do.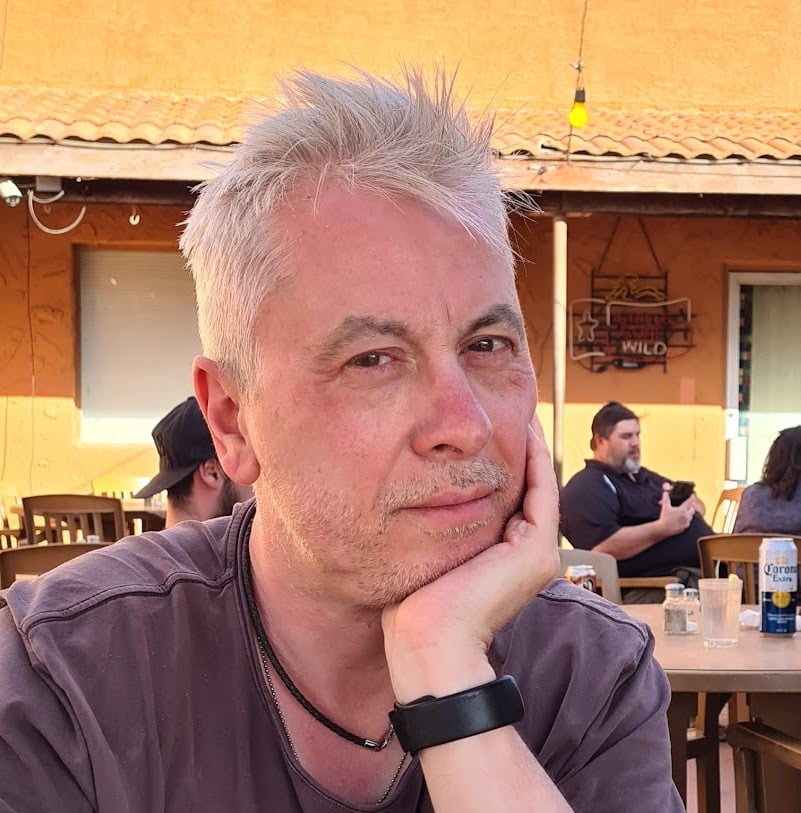 Steve O'Brien
Steve O'Brien is a writer who specialises in music, film and TV. He has written for magazines and websites such as SFX, The Guardian, Radio Times, Esquire, The New Statesman, Digital Spy, Empire, Yours Retro, The New Statesman and MusicRadar. He's written books about Doctor Who and Buffy The Vampire Slayer and has even featured on a BBC4 documentary about Bergerac. Apart from his work on Classic Pop, he also edits CP's sister magazine, Vintage Rock Presents.

www.steveobrienwriter.com