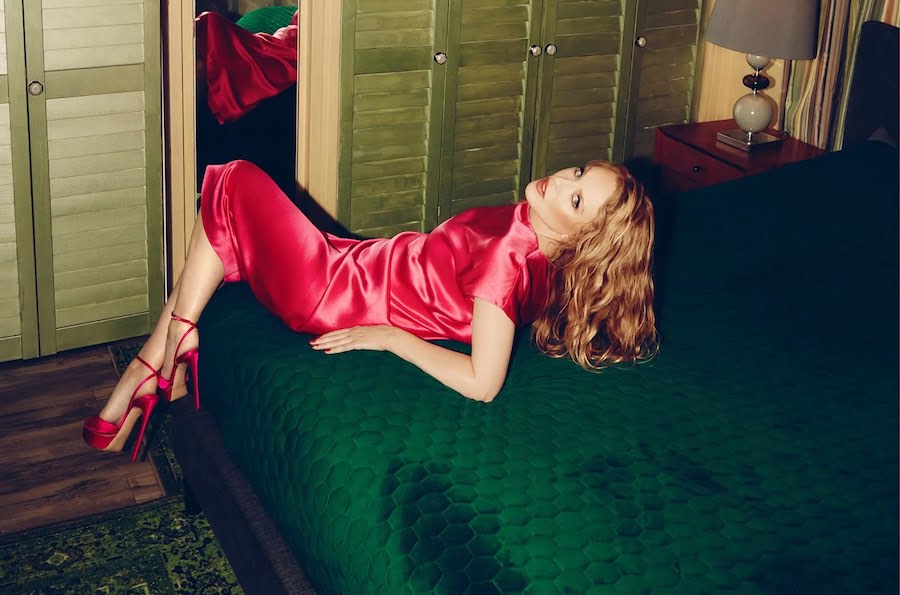 Fittingly for one of 2023's hottest releases, the bulk of Kylie Minogue's Tension was recorded during a thermometer-melting, record-breaking summer. We meet two of the LP's key collaborators, Richard 'Biff' Stannard and Duck Blackwell, to hear how they kept their cool during the making of a remarkable genre-spanning record.
Dispensing with the themes that have informed Kylie Minogue's previous two records – 2018's country-tinged Golden and 2020's retro-leaning Disco – the no holds barred liberation of new album Tension aims squarely for the dancefloor.
Described by Kylie as "a blend of personal reflection, club abandon and melancholic high," Tension boasts a panoply of gems encompassing euphoric electro, classic 90s house and exhilarating 80s power-pop – with Minogue at the centre of it all sounding sexier and more confident than she has in years.
Its first two singles, 10 Out Of 10 and Padam Padam, have seen the pop icon team up with DJ Oliver Heldens and producer Lostboy respectively, introducing her to a new audience thanks largely to TikTok. The good news for fans old and new, is that the best is still yet to come from Tension.
Crafted over the past 18 months, Kylie has predominantly worked with long-time collaborator Richard 'Biff' Stannard and Disco's Duck Blackwell, who've co-written and produced eight of the album's tracks with her.
"We're just so excited that everyone is finally getting to hear it," says Blackwell. "We knew that we'd made a good record and were really pleased with it ourselves, but we still weren't expecting it to be getting as much love as it is."
"We've had so much positive feedback already, from the label, from people in the music industry and, most importantly, Kylie is very happy with it," adds Stannard.
"Essentially, that's the most important thing. If the artist is happy and the label is happy, it's pretty much job done. Everything else is subjective. We've had some real moments making this album and we're all extremely proud of it."
The foundations of what would become Tension were laid in early 2022 as the logistical nightmare of the still-recovering live music scene, not to mention an overcrowded roster of postponed tours from other artists, saw Kylie shelve plans to take Disco out on the road.
Instead, during a period of downtime, while visiting Biff at home, they began experimenting in the studio. 
"We had no idea that we were even making an album at the beginning," he recalls. "We were just in my home studio playing around with a few ideas, and I called Duck and said, 'Do you want to come over and work on some music?' It was that simple.
"We did that a few times and one of the first things we came up with was Hold On To Now. We all just thought, 'This is really good – we have to do something with it.' That's pretty much the beginning of the album. We'd typically work intensively, then wouldn't see each other for a bit and then get back together. That continued for about 18 months."
As well as being the impetus for the album, the track, which Stannard describes as "Cry-Dance"– a blend of melancholia and euphoria – is a firm favourite.
"That song makes me cry because it's very personal for me," he reveals. "Padam Padam has done great things as far as a new, younger audience goes, but for Kylie's core fanbase, I think Hold On To Now is very special and encapsulates everything in one song.
"She and I have worked together so long, 24 years, that it becomes very emotional. I think our friendship comes across in the music. There are certain things she'll only write about with me, and it comes down to trust. It's a very special song."
Its creation also set a precedent as far as the core working relationship of Biff, Kylie, Jon Green and Duck was concerned, giving them licence to be open and vulnerable.
"I'm fairly new to the group – Biff brought me in to work with Kylie in 2019, and it was like being allowed into an inner circle," says Duck. "As soon as I was in a room with him and Kylie, I was aware that there was such a strong bond there and felt honoured to be allowed in as they were talking about such personal things.
"They were very welcoming and I immediately felt comfortable sharing my own personal stories and contributing to that. Hold On To Now was born out of that."
Creative spark fully ignited, one of the most fruitful periods came in summer 2021 – the hottest on record, when they all decamped to a luxurious Airbnb in Surrey.
"Kylie didn't want to be in a studio environment as we both write better in a more relaxed space, so the record company booked an incredible Airbnb for us all," says Stannard. "It was the hottest week of the year.
"We were in an amazing place with a swimming pool and everything – it sounds rock'n'roll but we never actually used any of it. We did 16 songs in five days. In fact, we wrote the title track on the hottest day in the UK ever!"
When CP mentions that some of the songs have a strong summery vibe, Biff credits the environment in which they were created. "I'm sure it was existential and the music was influenced by the heat," he says. "I think that probably comes across because we felt like we were on holiday."
"That place was amazing," Blackwell agrees. "It was three barn conversions that had been renovated by a producer. The only thing it didn't have was air conditioning, so it was boiling! On a whim as I was leaving to drive up there, I'd taken a portable air-conditioning unit and that turned out to be a lifesaver.
"We were frantically seeking out the coolest areas of the house to record in. There was a corner of the kitchen that was slightly cooler so we'd set up in there for some of the more serious stuff.
"Things We Do For Love was recorded in the pool house with the French doors open and my air-conditioner on between takes!"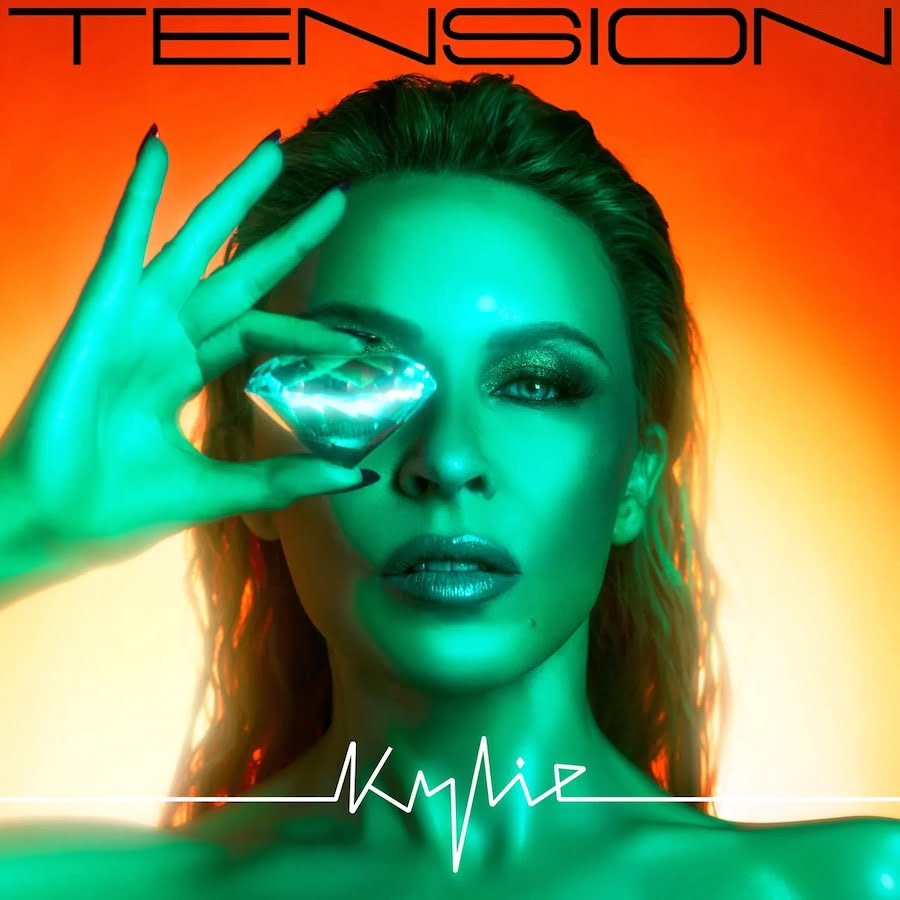 The fact that those five days produced some of the strongest tracks on the album prove what a creative hotbed the Surrey sessions were – literally and figuratively.
Tension's title track is one of Kylie's most interesting and addictive songs in years, both sonically and structurally, seamlessly switching from Chicago house to flirty falsetto to digital domination and back again in three minutes.
"It reminds me of something Girls Aloud would have done," Stannard admits. "It's oblique and awkward, like two or three different song ideas in one that shouldn't really work together but somehow does."
The exhilarating power-pop of Things We Do For Love sounds like the theme to a classic 80s John Hughes movie, a comparison which makes perfect sense when Duck and Biff reveal that Pat Benatar's Love Is A Battlefield and Michael Sembello's Maniac were reference points.
One More Time's Daft Punk influence is not only titular but also in the sense that it updates the sound of early 2000s French nu-house with a slight nod to Kylie's own Love At First Sight, one of many sonic signatures discerning fans might hear sprinkled throughout the album.
When we raise the subject with Stannard to question whether Tension is an aural Easter Egg hunt of buried Kylie references for fans he says it's purely coincidental and a result of their enduring musical synergy.
BACK WITH A BANG
If the buzz around the album feels reminiscent of Kylie's career rebirth in 2000, it's down to another partnership fundamental to her resurgence over the past five years.
Jamie Nelson, A&R at BMG, worked closely with Minogue at Parlophone and orchestrated her comeback with Spinning Around and collaborated with her closely through Light Years and Fever, guiding her back to global success.
He began working at BMG in 2015 and his acquisition was a major factor for Kylie signing with them in 2017. He sent the singer to Nashville to hone her songwriting skills for Golden, was the mastermind behind Disco and was responsible for Padam Padam.
"Jamie Nelson doesn't get enough credit for the role he's played," Biff enthuses. "He's so intertwined with the success, most recently with Padam Padam, it's genius. Not many people know, but that track has been around for a while, and it was Jamie that heard it and saw its potential and said, 'That's the song for Kylie'.
"Back at Parlophone he found Spinning Around and all these great songs. Not many people are able to do that and Kylie trusts him implicitly and she'll sing them."
While some producers are protective over artists and object to them working with other writers and producers, Stannard and Blackwell have had no such qualms about Kylie collaborating with others on Tension – in fact, they encouraged it.
"I've never understood that mindset," Biff says. "When you really invest in an artist they become your friend and you just want the best for them and for the album. There's some really interesting people on this record and one of Kylie's strengths is that she's open to work with anyone, just to see what the outcome will be – she's really experimental that way.
"As soon as I heard Padam Padam I thought it was a brilliant song and I think Lostboy is a brilliant producer. Of course, part of you wishes you'd done it but I probably think that about a hundred songs. In respect of what the song has done for Kylie in terms of expanding her audience, it's been incredible to witness."
With all this talk of great producers, Biff and Duck are keen to stress how adept Kylie has become in terms of producing her own vocals, a skillset she acquired when she was forced to work from home during the 2020 lockdown. Midway through her Disco album and with a looming deadline, she had to learn on the job.
"Kylie won't mind me saying this but when she started it during Disco it was with the most basic GarageBand set-up and we had to talk her through it," Stannard recalls. "Next thing we know, she's mastered it and is producing high-quality vocals!
"She's better than me now at producing her vocals. At the end of the day, no-one knows her voice better than she does."
Duck concurs. "She's the Queen of the remote vocals!" he laughs. "A lot of her vocals were recorded in hotel rooms. Because she's travelling so much it's been really easy to make changes from wherever she is in the world.
"I'll get messages saying, 'Oh, I think we need a backing vocal on that middle eight' or 'I think the second take was better on that line' or in some cases even rewrite a verse and ping it over and we can just drop it in.
"Five years ago, she'd have had to travel back, get into a studio or whatever and re-record it. This is such an exciting and easier way of working."
With a looming deadline, this flexibility proved invaluable when recording the final tracks for the album. Vegas High, is a euphoric slice of Balearic bliss destined to become a favourite in her back catalogue and Story, brings this chapter to a close.
"Story was the only time Kylie had a set idea of what type of song she wanted to write," Biff remembers. "Almost everything else was spontaneous. She knew what it was about and what she wanted it to sound like, that's a special one for her. We actually recorded it in her office!"
To this day, Duck and Biff number themselves among the most ardent admirers.
"We were fans before we worked with her and we're still fans now," Biff laughs. "Even though we worked on the songs, we have no idea how she's going to present them with videos and live performances and we can't wait either – it's just as exciting for us."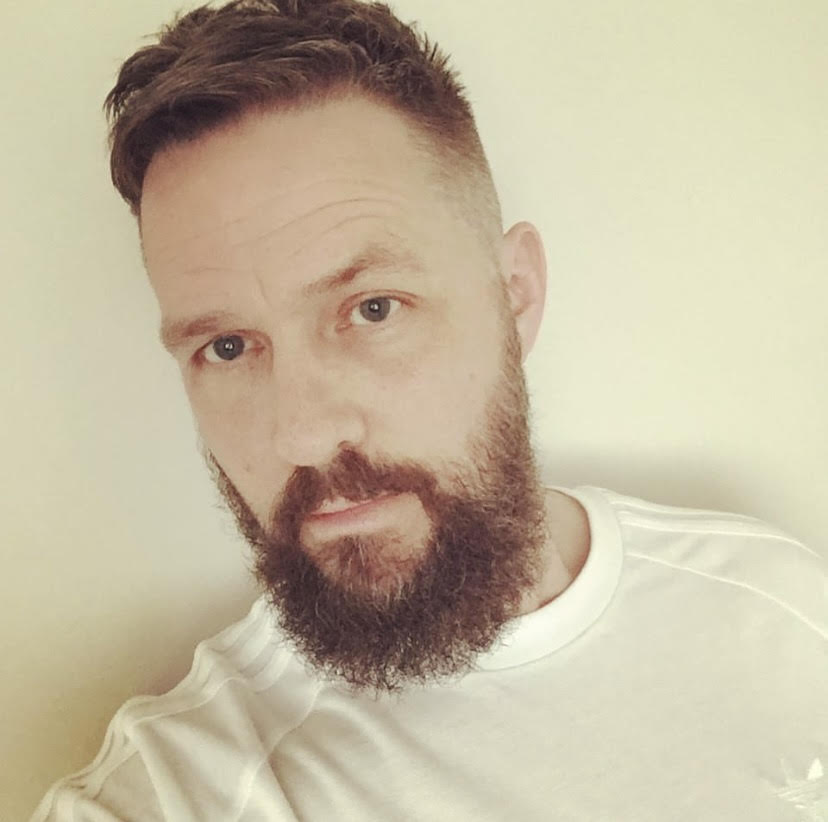 Mark Lindores
Raised on a diet of Smash Hits and Number One mags (literally, he used to save his school lunch money to buy them), Mark Lindores never entertained the idea of doing anything other than writing as a career. After writing for publications including the British and Australian editions of Vogue, Mixmag, Attitude, Total Film, Clash, Notion and Metro, he chanced upon the launch issue of Classic Pop in 2012 and, thrilled with the discovery of a magazine that featured his favourite artists, pitched an idea for issue 2 and has written for the magazine (and Classic Pop Presents) ever since.