Level 42 albums – the complete guide
By Classic Pop | November 7, 2022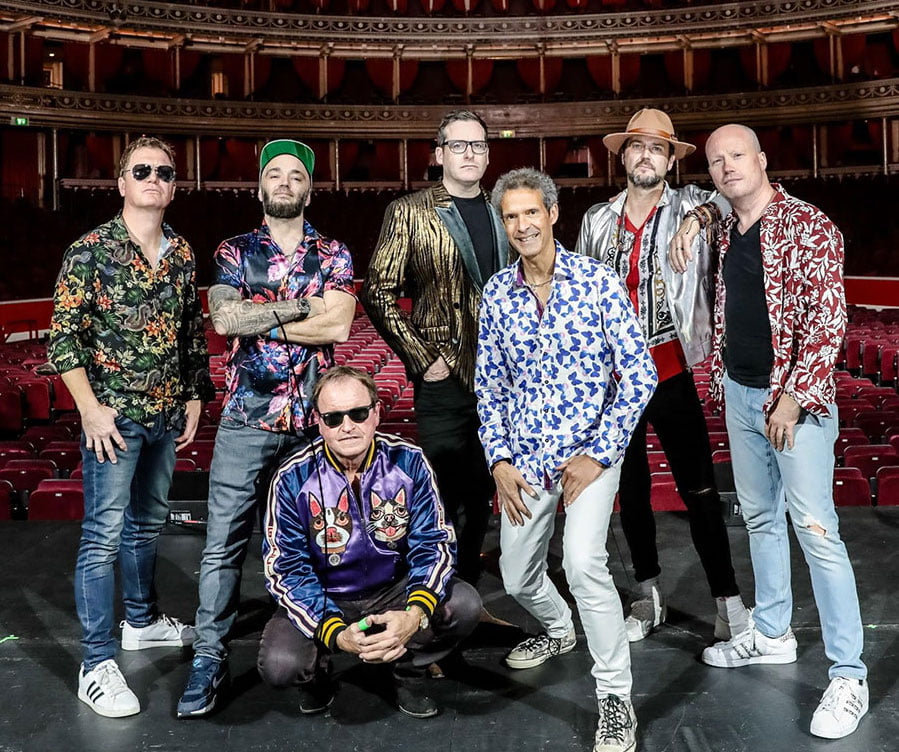 Channelling their live prowess into hits was no easy task, but the Britfunk kingpins managed both critical acclaim and chart glory… By Matt Phillips
Level 42
Released 1981
Label Polydor

A strong live following on the Isle Of Wight and in the Home Counties' nascent Britfunk scene, plus an album recorded for an indie label (of which more later), had led Polydor Records in hot pursuit of gifted young four-piece Level 42: Mark King on bass/vocals, Mike Lindup on keyboards/vocals, Rowland 'Boon' Gould on guitar and Phil Gould on drums. 
A five-album deal was brokered and the lads quickly embarked on recording their major-label debut with legendary Bluesbreakers/Fleetwood Mac producer Mike Vernon, based at Chipping Norton Studios in the Cotswolds.
After further sessions at London's Red Bus, Marcus Studios and the apparently very haunted Vineyard studios, the result was an irresistible mix of funk, jazz, pop, rock, soul and Latin – a strikingly assured, lush and tasteful record, with just enough nods to the band's kinetic live sound on instrumentals Heathrow, Dune Tune and "43".
The former was written and arranged by guest keyboard player and 'fifth member' Wally Badarou, late of Grace Jones' epochal Nightclubbing album, who would become a hugely important figure in the Level 42 story. 
Lead single Love Games gave Level 42 a Top 40 hit and also a Top Of The Pops debut in April 1981, a first chance for the general public to witness Mark's prodigious slapping technique on prime-time TV. Turn It On and Starchild were also subsequently released as singles, though both just missed out on the Top 40.
Elsewhere, Almost There was a propulsive, meticulously arranged slice of pop-fusion, destined to be a live favourite, and proto neo-soul Why Are You Leaving? was the band's first outstanding ballad with Mark emerging as an expressive vocalist.
Level 42 was also graced with an iconic cover; artist Joy Barling Loyla enlisting her sister Kim to pose as the 'princess' that would quickly become an unofficial band logo. 
Although Polydor and the group were pleased enough with the album's UK chart placing of No.20, and despite the success of the attendant live dates (including a spell opening for The Police), there were still rumblings that Level 42 wouldn't last beyond 1981.
First, King and Gould undertook session work with CBS's hotly-tipped Leisure Process, then the bassist was almost headhunted by Jeff Beck to form a new power trio at the end of the year.
Thankfully, the guitarist was quickly headed off by Alan Sizer, Polydor's A&R chief, and Mark was persuaded to stay another day.
Strategy/ The Early Tapes
Released 1982
Label Polydor

When Polydor signed the band in December 1980, Level 42 had already laid down a rough-and-ready album for Elite Records in two sessions during the previous March and August.
Elite was an indie label set up by two enterprising Harlesden record shop owners, Andy Sojka and Jerry Pike. Those early sessions had spawned two decent-selling singles licensed out to Polydor – Love Meeting Love (which saw the whole band 'audition' for the lead vocals, King eventually getting the vote) and Wings Of Love – as well as a white-label 12″, Sandstorm. All were lapped up by the DJs and young fans flying the flag for the emerging Britfunk scene.
The former two singles made it into the UK Top 100, and, as a result, Polydor then bought the band out of their Elite contract, paving the way for the March 1982 release of The Early Tapes.
The album was filled out with a selection of excellent originals heavily influenced by Herbie Hancock and Stanley Clarke.
Mr Pink and 88 became live favourites, while Autumn (Paradise Is Free), Woman and Theme To Margaret (a tribute to King's late grandmother) showcased the band's infectious blend of funk, jazz, soul and Latin influences.
Wally Badarou also supplied otherworldly synth, already a crucial element to Level 42's sonic imprint.
The Pursuit Of Accidents
Released 1982
Label Polydor

By the time Level 42 came to write and record their second album The Pursuit Of Accidents at the beginning of 1982, plenty of water had passed under the bridge in a very short period of time.
The March release of The Early Tapes gave some pause for thought but now the pressure was on: Polydor had high hopes for more hit singles but the band, particularly Gould, was in no hurry to jettison their reputation as hot-shot musicians and a dynamic live act. 
As a result, the songs weren't exactly flowing out of the rehearsal rooms, and the quartet also wanted to take a more hands-on approach to producing their own records. However, after a short period of experimentation, it was deemed that Mike Vernon should be rehired as producer.
The resulting album was a tantalising progression from Level 42, a much darker affair than the debut, though again with a very pleasing mix of slick pop and funk. Some more ambitious tracks even hinted at prog rock.
Although, with deadlines looming, Gould in particular was under pressure to provide lyrics at very short notice. He came up with the goods on Eyes Waterfalling (inspired by a Hermann Hesse story) and the excellent opening single Are You Hearing (What I Hear)?, though was later slightly embarrassed by the infectious No.24 hit The Chinese Way. 
Still, King and Gould remained a gold-standard rhythm section, emphasised by their electrifying interplay on near-single Last Chance, and Lindup was emerging as a true team player and provider of that ethereal falsetto influenced by George Duke and Philip Bailey.
The title track and Shapeshifter were attractive instrumentals, the former edited down from a 20-minute jam session then layered with sundry keyboard and percussion overdubs, while Joy Barling Loyla's cover artwork was another winner.
The Pursuit Of Accidents climbed to No.17 in the UK albums chart soon after its September 1982 release, a decent enough commercial result, but there was a sense that Level 42 were learning how to be a 'song' band on the job; at heart still very much a live act who thrived on group interplay, improvisation and stellar musicianship.
Standing In The Light
Released 1983
Label Polydor

Early 1983 looked like business as usual in the Level 42 camp when they adjourned to London's Marcus Studios with producer Wally Badarou to lay down Out Of Sight, Out Of Mind.
Then came the exciting news that Earth, Wind & Fire's bassist Verdine White and keyboard player Larry Dunn were keen to work with the band. 
On paper, this seemed a superb fit – Level 42 and Polydor were desperate to make more headway in the States, while the American pair wanted to tap into the extraordinarily successful British scene (one week in July 1983 featured no less than seven singles from UK artists in the Billboard Top 10). 
The Los Angeles sessions for Standing In The Light took place at Maurice White's Complex Studios, and a good time was had by all.
However, potential hits weren't exactly flying out of the traps – the band seemed more interested in musically-arresting, highly original mixes of funk, rock and fusion, as on The Machine Stops (with lyrics inspired by E.M. Forster's novella of the same name), A Pharaoh's Dream (Of Endless Time) and Dance On Heavy Weather, plus Phil and Mike's quite personal, relatively downbeat material (the title track, I Want Eyes, People).
However, with help from L.A. songwriting royalty Allee Willis and percussionist Paulinho Da Costa, Micro-Kid emerged as a frontrunner, and then, during the final sessions for the album, The Sun Goes Down (Living It Up) sprung forth from a studio jam in White and Dunn's absence (they were attending a Prince gig at the Universal Amphitheatre) on 28 March 1983.
These were definite 'bacon-saving' songs, as the band liked to call them – the former reached No.37 in the UK charts, the latter No.10.
But neither single made any dent in the States and the same fate befell the album, though Standing In The Light was a solid success in the UK, reaching the Top 10 and eventually going gold via worldwide sales. 
This was all music to Polydor's ears, but disturbingly schisms were developing within the band that would only increase as the 80s rolled on.
True Colours
Released 1984
Label Polydor

Though Level 42 had loved their Stateside experience, they were adamant about recording True Colours in Britain.
That wish was granted by Polydor, and the band also got their first choice of producer, Ken Scott, who'd worked with many of their heroes including The Mahavishnu Orchestra and Jeff Beck.
A heavier sound than usual emerged via sessions at Martin Rushent's Genetic Studios in Berkshire (where they played table tennis with Billy Mackenzie) and Parkgate in Battle, East Sussex, with guitarist Boon making more of a musical contribution than ever. 
As usual, though, singles were somewhat of a problem, so King dug up a rough demo from 1980 which had been powered by a Moog bassline and drum machine that sounded like something akin to Kraftwerk jamming with Stevie Wonder.
The band worked up a new arrangement, combined it with a very primitive version of sampling and devised the rip-roaring Hot Water. It was a breakthrough song for Level 42 but only reached a disappointing No.18 in UK when released a single in August 1984. 
However, there were a myriad of musical and lyrical high points on the album, particularly the propulsive True Believers, Jimi Hendrix tribute My Hero (originally a bonus track) and the Arthur Koestler-inspired Hours By The Window.
World Machine
Released 1985
Label Polydor

Early 1985 saw major changes in the Level 42 camp. Manager John Gould – brother of Phil and Boon – was sacked over a misunderstanding regarding the demo of a vibrant new track called Something About You.
Then there were still grumblings about the low chart placing of Hot Water and, though their live following was still exceedingly strong, they were playing the same venues year after year.
At Polydor's urging, Mark King took more control, demanding that songs structures be worked on long before entering the studio.
The result was their most successful album to date, but also one that drove a wedge between King and Gould, the latter of whom began to resent both the band's reliance on technology and his own lack of input at the mixing stage. 
However, no-one was complaining about the product: everything about World Machine worked, from its pristine, layered sound, courtesy of co-producer Wally Badarou and engineer Julian Mendelsohn – collaborator on Frankie Goes To Hollywood's record-breaking Relax and Two Tribes singles as well as Nik Kershaw's Human Racing and The Riddle albums – to the striking cover photo of an Icelandic mountain range. 
Physical Presence (Phil was particularly irked that Polydor left off the 'A' at the beginning of the title), the irresistible, samba-tinged title track, epic ballad Lying Still and moving single-that-never-was Good Man In A Storm were sonic delights, and there were also two exceptionally strong singles to boot – Something About You, a UK No.6 in September 1985 and later also a US Top 10, is still seen as a bona fide classic 80s A-side, while Leaving Me Now was the latest in a run of excellent ballads, reaching a somewhat disappointing UK No.15.
After a few false starts, the band were also finally embracing the video age – director Stuart Orme's promo for Something About You was their best to date, costing a pricey £40,000 but undoubtedly helping their accessibility to the general public. 
World Machine had done the trick and finally put Level 42 into the big league, at least in the UK – now it was a question of maintaining that success. Easier said than done.
Running In

 

The Family
Released 1987
Label Polydor

With Polydor extending the band's contract and clamouring for hits, Running In The Family began with the recording of three potential singles at London's Maison Rouge studios in March 1986: Lessons In Love, Children Say and Freedom Someday.

The former immediately sounded like a smash to everyone, and it duly did the business when rush-released in April 1986, reaching No.3 in the UK and becoming Europe's second-biggest-selling 7″ of that year.
The band could then relax a little and focus on their busy live schedule, including a headlining Glastonbury gig that summer.
The album was completed with two further bouts of recording during July and December 1986. The title track – whose gauche lyrics and chugging 'rock' groove very much divide opinion – became its second single and another big hit during February 1987, before the LP itself finally followed in March, a full 18 months after World Machine.
Running In The Family was an immediate success, rising as high as No.2 in the UK listings, but in many respects felt like an inferior facsimile of their previous breakthrough album. 
While Children Say, Lessons In Love and Freedom Someday would probably make most fans' best-of playlists, there was a lot of filler, too – The Sleepwalkers, Fashion Fever, It's Over and To Be With You Again might have featured some superb rhythm-section interplay and state-of-the-art keyboard sounds (and the latter two did provide further hit singles) but all generally felt undercooked and inferior to similar tracks from World Machine.
The strain was telling within the band: the brothers Boon and Phil Gould jumped ship in September and December 1987 respectively, exhausted by the touring schedule and – in Phil's case – ground down by the commercial responsibilities being placed at the group's door. 
It was a sad end to seven glorious years of the original Level 42 line-up.
Staring At The Sun
Released 1988
Label Polydor

Mark King and Mike Lindup might have been forgiven for taking a breather after losing two such talented and beloved bandmates in Boon and Phil Gould at the end of 1987.
But, after a debut tour to Israel and the Far East, they ploughed on quickly with studio album number eight in the company of new drummer Gary Husband, a child prodigy who Mark had seen playing drums on TV at the age of 16, and guitarist Alan Murphy, already an established session player with Go West, Kate Bush and Scritti Politti. 
Taking a year out of the UK for tax reasons, King and Lindup wrote and rehearsed most of Staring At The Sun in Dublin during January and February 1988, with lyrical contributions faxed in by Boon. 
They then spent four weeks at Chateau Miraval in Le Val, southern France, to record their heaviest, most guitar-based album yet, inspired by a desire to finally 'break' America, outlined in the hilarious Fait Accompli documentary. 
This time around there was less emphasis on instrumental solos and light-hearted or eccentric lyrics, more on good drum sounds and increasingly in-your-face vocals from Mark.
This new approach initially seemed to pay off: Side One featured two serviceable singles, Heaven In My Hands and Take A Look, both blessed with memorable choruses and quite ambitious song structures, but the album was weighed down with less-than-essential, somewhat portentous material such as Over There, I Don't Know Why, Two Hearts Collide and the title track. 
Sadly Mike's solo composition, Silence, also flattered to deceive, though Tracie, Man and the closing instrumental Gresham Blues contained enough musical flourishes and melodic interest to hold the attention.
Staring At The Sun was predictably a big hit in the UK upon its release in September 1988, matching Running In The Family's peak chart position, but it missed the mark completely in the States. 
This was a hard pill to swallow for both Polydor and the band, precipitating a fracturing of that relationship, a situation that had been on the cards for some time.
Guaranteed
Released 1991
Label RCA

The tragic death of guitarist Alan Murphy in October 1989, the breakdown of Mark King's first marriage, the release of the Level Best greatest hits collection and Mike Lindup's debut solo album Changes all necessitated a reset for Level 42 at the dawn of the 90s.
Their reaction was to downsize. Mainly sticking to a basic three-piece, with Mark, Mike and Gary Husband appearing alongside principal guests Wally Badarou and guitarist Allan Holdsworth, songs were stockpiled at King's Isle Of Wight studio, with contributions from outside lyricists for the first time in the band's history. 
However, when delivering Guaranteed to Polydor in September 1990, Level 42 received a shock – their paymasters demanded they go back to the drawing board, write some new songs and try again.
Enough was enough – manager Paul Crockford negotiated the band's release from the contract and they signed with RCA. 
The resulting album was an engaging, if overlong, return to form. The breezy title track channelled Lessons In Love while Overtime and My Father's Shoes were also likeable singles, though neither set the charts alight.
Husband also questioned RCA's recruitment of US superstar mixing engineer Tom Lord-Alge, who added some radio-friendly sonic heft to Guaranteed where perhaps a lighter touch was needed. 
Forever Now
Released 1994
Label RCA

The new generation of jazz-funk acts making waves on the 90s UK scene – Brand New Heavies, Jamiroquai, Galliano et al – had to some extent been influenced by Level 42's sound, so it was ironic that Forever Now returned the favour. 
The album was notable for the return of Phil Gould on drums, who co-wrote every song bar one. Wally Badarou seemed particularly inspired by the return of his old friend, contributing both guitar and vocals alongside his trademark keyboards.
Mike Lindup returned to the Fender Rhodes for the first time in a decade, and also co-penned One In A Million, his finest vocal and songwriting contribution to the Level 42 catalogue thus far. 
The irritatingly jaunty title track, co-written by Living In A Box mainman Richard Darbyshire, was a minor hit but wasn't representative of an impressive, relatively downbeat album, underrated on its March 1994 release and ripe for rediscovery.
Other standouts include Romance, Talking In Your Sleep and Love In A Peaceful World.
Level 42's 11th studio album was another reunion of sorts, but not in the form that it was initially intended – the original four-piece band plus Wally Badarou had met up at Mark King's Isle Of Wight home studio in early 2002 for a four-day writing session, but nothing came of it. 
So, after five years of middling solo success, Mark reignited the Level 42 name and took charge of creating a new studio album, co-writing every track and singing lead vocals throughout.
However, all four original members (though not Wally) did eventually contribute to Retroglide; Boon provided the lyrics, Mike played keys on a few tracks, and Phil made an uncredited contribution to Ship, the album's standout song, which also featured an excellent Boon guitar solo. 
But, generally, the record was a downer, featuring far too many mid-to-slow-tempo, rock-inflected ballads, with Gary Husband's drums sounding uncharacteristically leaden. In the final analysis, the best thing about Retroglide is Alan Brooks' cover artwork.  
Retroglide
Released 2006
Label W14/ Universal
Level 42's 11th studio album was another reunion of sorts, but not in the form that it was initially intended – the original four-piece band plus Wally Badarou had met up at Mark King's Isle Of Wight home studio in early 2002 for a four-day writing session, but nothing came of it. 
So, after five years of middling solo success, Mark reignited the Level 42 name and took charge of creating a new studio album, co-writing every track and singing lead vocals throughout.
However, all four original members (though not Wally) did eventually contribute to Retroglide; Boon provided the lyrics, Mike played keys on a few tracks, and Phil made an uncredited contribution to Ship, the album's standout song, which also featured an excellent Boon guitar solo. 
But, generally, the record was a downer, featuring far too many mid-to-slow-tempo, rock-inflected ballads, with Gary Husband's drums sounding uncharacteristically leaden.
In the final analysis, the best thing about Retroglide is Alan Brooks' cover artwork.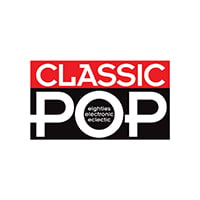 Classic Pop
Classic Pop magazine is the ultimate celebration of great pop and chart music across the decades with in-depth interviews with top artists, features, news and reviews. From pop to indie and new wave to electronic music – it's all here...