The B-52s interview: "We were this unique band, and we had no idea it was going to do what it did"
By John Earls | August 18, 2022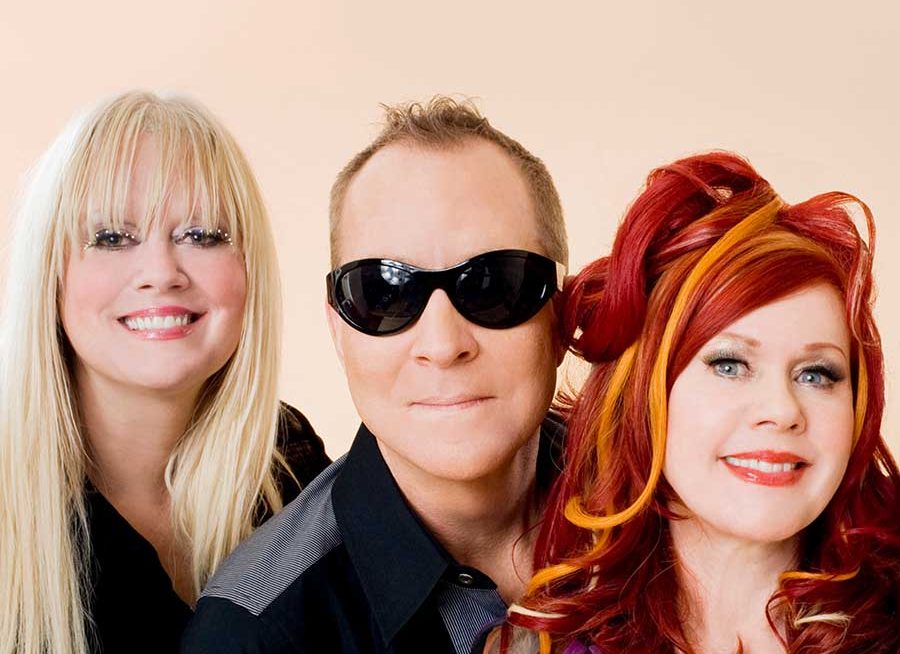 The B-52s announced in April 2022 that they would embark on a 'farewell' tour, contradicting their claims in 2019 that THAT tour would be their final goodbye. That year, we spoke to the Athens, Georgia gang about how, over the course of a 40-plus year career, they've been able to subvert mainstream America so successfully…
Long before The B-52s formed, they were already staples of the alternative scene in Athens, Georgia. The city would later be a home for fellow outsiders like R.E.M. and, in 1971, teenagers Keith Strickland and Ricky Wilson attended a party thrown by Jeremy Ayers.
A part of Andy Warhol's scene where he was known as Sylva Thinn, Jeremy provided support for generations of fellow local artists until his death three years ago. He also knew how to throw a great party.
"Jeremy covered the walls of one room with black plastic and filled the floors with popcorn," recalls guitarist Keith. "Captain Beefheart's Trout Mask Replica was on the stereo. Several people took off their clothes, covered their bodies with Wesson oil and rolled around in the popcorn."
Another artist, James Herbert, filmed the whole evening. "I'm not sure if any footage of the party exists," admits Keith, adding, "Years later, Jeremy wrote the lyrics to our song 52 Girls." 
It's that kind of abandoned spirit that's been writ large in The B-52s for over 40 years. As much as Love Shack is now a wedding party staple, when they first emerged The B-52s were like nothing else around.
Poppier than anyone except Blondie from the New Wave scene, their ethos was infused with the surrealism of experimental art-rock. 
Fred Schneider was equal parts beat poet and ringmaster, with Kate Pierson and Cindy Wilson even more anarchic. Sporting wigs of the beehive hairdo the band were named after, Kate and Cindy's raucous harmonies distilled their punk spirit into perfect dayglo pop songs.
Debut singles don't get much better than Rock Lobster, especially when paired with the Ayers co-write 52 Girls on the B-side.
"We were Motown all the way," enthuses Cindy. She and her older brother Ricky, the original B-52s guitarist, had been childhood Beatle nuts – Ricky so much so that "everyone called him George. Ricky became George for a whole year, while I was pretending I was singing along to Dusty Springfield." 
When The B-52s formed in 1976, famously during a jam session after sharing cocktails at a local Chinese restaurant, they were inspired by "the bands who were originally from the hippy era" like Beefheart and Zappa. New Wave peers such as Talking Heads, Patti Smith and Elvis Costello were also a great forum to swap ideas. "Our own sense of the absurd got in there, too," laughs Cindy.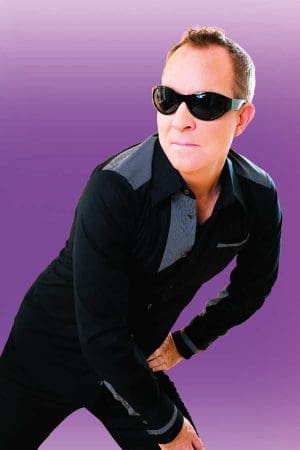 "We were this unique band, and we had no idea it was going to do what it did." Perhaps not, but once they got going it was clear they were onto something. John Lennon was an immediate convert.
Having last released an album of new music with 1974's Walls And Bridges, his Beatlemaniac disciples' Rock Lobster inspired Lennon to head back into the studio for what became his final album Double Fantasy.
"I was at a dance club one night in Bermuda," Lennon told Rolling Stone. "Downstairs, I suddenly heard Rock Lobster for the first time. It sounds just like Yoko's music, so I said to myself, 'It's time to get out the old axe and wake the wife up!' We wrote about 25 songs in three weeks."
As classic as Rock Lobster is, it only reached No.56 in the US.

"I actually thought Rock Lobster would be bigger," admits Fred Schneider. "But, back then, these jerk radio station programmers were told not to play us and other New Wave bands."
The same was true of other early B-52s staples like Private Idaho and Mesopotamia. "Mesopotamia was getting a buzz on a black station in Detroit," recalls Fred. "Our then-manager said, 'Why do you want to get a black audience?' I said, 'Why not try to appeal to everybody? I like funk and soul more than rock.'

Little did we know that he and the record label were about to promote the record by his other band to that same wider audience." That other band was Talking Heads…
Spit and beer
There were fewer restrictions in British radio at the time, with Rock Lobster breaking the Top 40. It reached No.37, and The B-52s' first UK show at the Electric Ballroom in Camden in 1979 was attended by Scritti Politti, Joe Jackson and Sandie Shaw.
"That was so nice of them to come," laughs Cindy, sounding genuinely grateful 40 years later. "It was the punk days, so we had people spit at us and beer was thrown. That was the energy back then."
She remembers an early show in Germany, where the promoter was still selling tickets for the gig while the band were already performing. "We only had a short set," she explains.
"He must have expected us to play longer, as he was selling tickets right to the end of our gig. When we stopped, there was a big showdown. People were running at us, tearing up the stage. Me and Kate ran downstairs, took off our wigs, threw them under our arms and ran out the back door."
Kate and Cindy's vocal harmonising, inspired by Appalachian folk music as well as their teenage Motown fantasies of hairbrushes for microphones, was arrived at with the minimum of effort.
"The B-52s has always been kind of an art group," ponders Cindy. "It started from a very organic place of just wanting to entertain ourselves and our friends. It had all these amazing ingredients that's added up to something special. Part of that is Kate and I have always been in sync."
It's led to their concerts being a welcoming free-for-all, a competition to see whether the band or audience is having more fun onstage.
"What always amazes me is how people react to Rock Lobster," says Kate. "It somehow brings out the inner teenager in everyone. Grown men dance with goofy abandon, women willingly crowd-surf and moshpits assemble!"
After other classic songs like Planet Claire, Dance This Mess Around and Song For A Future Generation, tragedy struck when Ricky Wilson died from AIDS in 1985, shortly after completing work on The B-52s' fourth album Bouncing Off The Satellites.
None of the band except Keith had known Ricky was ill. "We were all mourning Ricky and I was in a deep depression," recalls Cindy of the aftermath.
Having debated shelving the album, Warner eventually released Bouncing Off The Satellites in September 1986, 11 months after Ricky's death, but fumbled the release of its lead single Summer Of Love. "They expressed sorrow later for how they didn't push Summer Of Love," sighs Cindy.
Dealing with the sadness in their own ways, Keith went on to write what became The B-52s' commercial breakthrough album Cosmic Thing.
Cindy says: "Keith went out into the countryside, creating music as a way of working through his sorrow. Eventually, he called Kate and me to see if we were interested in working on new music.
"When we started jamming, it felt like Ricky was in the room with us. I was having a really hard time with the grieving and sorrow, but creating this music was such a wonderful thing. Ricky's spirit was there and it was amazing. We did that music for ourselves, and it really helped me."
Beneath the surface joy of its mega hits Love Shack and Roam, the Cosmic Thing album was inevitably nostalgic for a more innocent time when Ricky and the band were starting out. "It looked back at better days, living in Athens when it was a simpler life and things were really fun," says Cindy.

"It was really fun music to make, about freeing our fortunes. Love Shack is all about Athens and more innocent days. Roam has many meanings, but it's a beautiful song about death. It's about when your spirit leaves your body and you can just roam."
Shack attack
As well as being keen to give a shout-out to the band's influences, Cindy stresses the importance of the other musicians The B-52s have worked with over the years.
The most famous collaboration came when Kate duetted with R.E.M. on Shiny Happy People, but the essential person – at least for their own commercial fortunes – was Don Was of Was (Not Was).
The producer of Cosmic Thing, Don helped turn Love Shack from an art-pop song into a massive hit when he pointed out that the verse "The love shack is a little old place where we can get together" should be the chorus. "Don had a lot of suggestions about our version of Love Shack," explains Cindy. "He definitely helped make it what it is."
The fates intervened further when their recording studio was hit by a thunderstorm. "We'd almost got Love Shack perfect," Cindy recalls, "when the thunderstorm hit.
"We rushed back in and saved the tape just in time. Imagine – that whole song almost got wiped out in the studio! Thunder, lightning, almost blowing up the studio and yet the song was saved? I think it was the gods giving Love Shack their blessing!"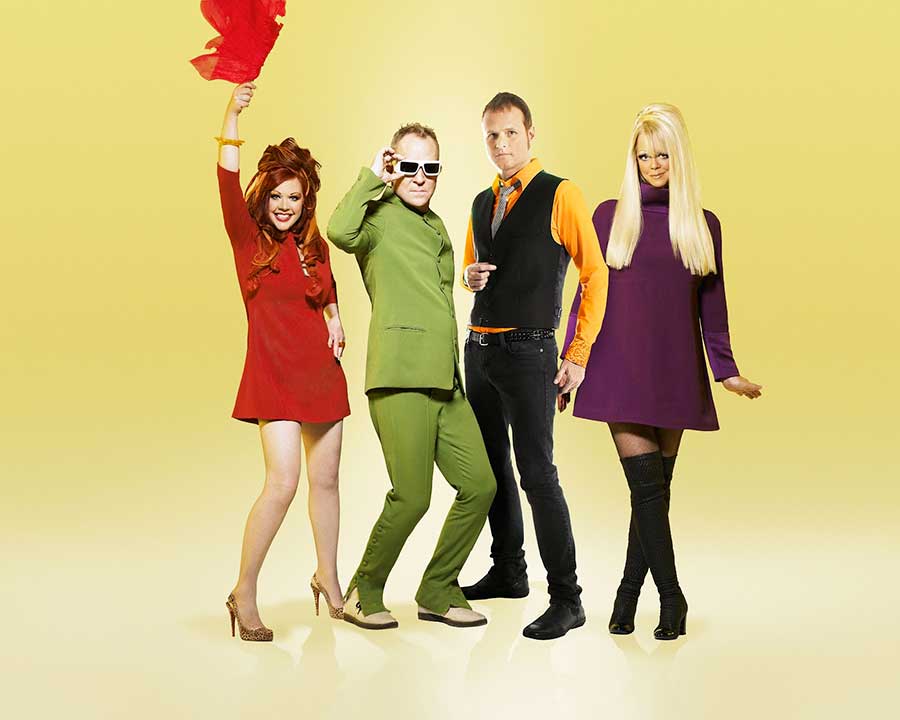 Keith, who switched from drums to guitar after Ricky's passing, is more sanguine about Love Shack's commercial success.
He says: "I thought Private Idaho, Deadbeat Club and Summer Of Love could have been bigger, too, but it's always been rather difficult for us to get mainstream radio support. Radio wouldn't add Love Shack until MTV began playing the video, and now it's a classic."
Although the group were now bona fide stars, Cindy left after the Cosmic Thing tour, not taking part on 1992's Good Stuff album. She and her husband Keith Bennett, an advertising exec who had been Ricky's guitar tech, started a family. The couple have three children.
"Warner Music got behind Cosmic Thing, but I'd no idea it was going to produce so many hits," she admits. "Being in a bigger spotlight was amazing, and I felt Ricky's spirit was there to help us along with that. But I was missing Ricky, and it felt like a good time to bow out.
"Plus, my body clock was ticking and we wanted to start a family. I got out for a while, and Good Stuff is a pretty good album, though they had to do it pretty fast."
Stuff 'n' nonsense
It's interesting that Cindy says Good Stuff was made pretty fast. It is indeed a pretty good album, with the title track one of the ultimate B-52s songs, a single which deserved better in the UK than its No.21 peak position. But "pretty fast"? It arrived three years after Cosmic Thing – and, other than 2008's Funplex, it's the only B-52s album of the past 27 years.
For our feature, Kate, Fred and Keith answered questions by email after a phone interview with Cindy while the band were on their way to a show in Florida. Cindy is as extravagant as you'd hope a member of The B-52s would be, cheerfully admitting, "I'll talk your ear off if you'll let me."
She's so entertaining that it's only later that you realise Cindy hasn't always necessarily answered the question that's been put to her.
Asked why it takes so long between albums, Cindy – who rejoined in 1994 – says: "Well, we kept working! We work in a really interesting, very democratic way. Everybody has an opinion and everybody works into it, so it takes a while. We're a hard-working band, but times go by so fast."
Keith Strickland appears to be the band's biggest motivator for new music – he quit touring in 2012 to make new music, having been the main writer on Funplex. 
Kate recalls of the album: "As multi-instrumentalist, Keith created all the tracks while Cindy, Fred and I jammed on lyrics, melodies and harmonies. As it had been 16 years since we'd made an album, it was really an experiment to see if our jamming template of writing together would still work." 
It did, with Funplex a fascinating dance music update on the classic B-52s sound. Kate adds: "Making Funplex was very collaborative. It was meant to be a more modern type of dance record, and there was a lot of detail put into the recording. There were extra rhythm tracks and subwoofery sounds for additional ear candy! We found we still had the magic power to beam into the source of our collective unconsciousness to create."
Bidding adieu
The B-52s haven't played in the UK since 2013, they've remained a touring force in the US, hitting the road every year bar 2014.
They've been cited as an influence by everyone from Madonna to Dave Grohl, with newer artists such as Panic! At The Disco, Pitbull and LCD Soundsystem also paying tribute. Although it's now 11 years since Funplex, is this summer's farewell tour really the end of The B-52s?
It's a goodbye that seems fairly open-ended, judging from Cindy's highly ambiguous tone.
She enthuses: "It's hard for us to end. We're still having a good time, and it's still wonderful to look into the audience. Seeing those happy faces and people grooving – that'll keep you going, right there! You think we would be over it by now, but it's a lot of fun."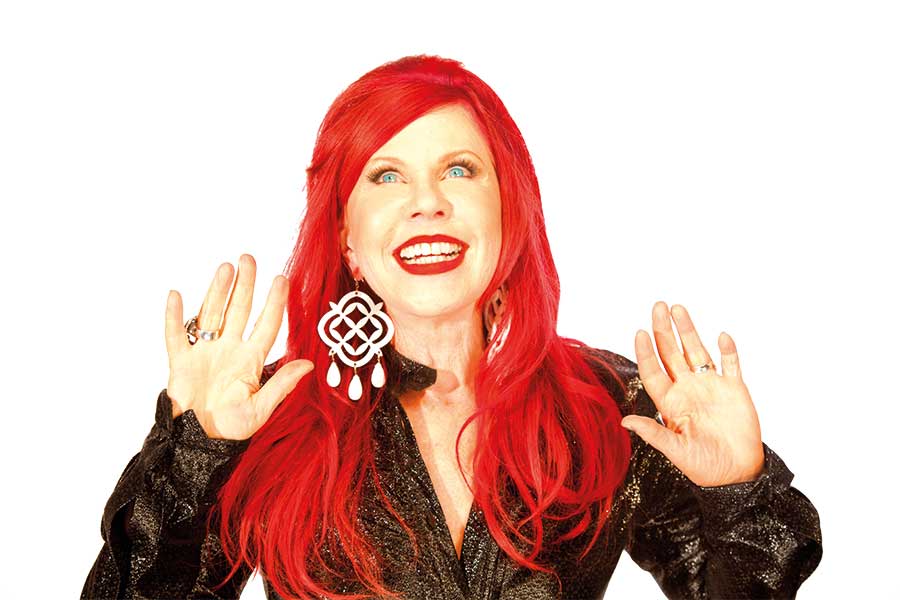 Last year's US tour saw The B-52s play with Thompson Twins singer Tom Bailey and the reunited Boy George And Culture Club, with George helping persuade the band it was time to return to Europe. 
"It's a little expensive to come over, but people need us more than ever these days," says Cindy. "There's a lot of stuff going down and we're a great expression of happiness." 
None of which sounds like the talk of a band about to pack it in. There's a B-52s documentary and official biography in the pipeline… and there just might be new music, too. Maybe.
Asked about the possibility of new B-52s songs, Cindy says tantalisingly: "We could do a little bit more B-52s music. I believe that could happen. It makes us all feel better to work, and do something that's collectively positive.
"It's great to be able to do that, and that's why we're keeping at it. Will we make another record together? I'm not supposed to say." With another booming laugh, Cindy adds: "So I can't say anything… wink wink!"

Two minutes later, Cindy says: "We could be playing around with B-52s music. That'd be fun." 
Whether or not this summer's shows really are the last chance to see The B-52s over here should be irrelevant: if they're playing near you, it means it's time to dance this mess around. Get out there and get goofy. 
All photos © Pieter M. Van Hattem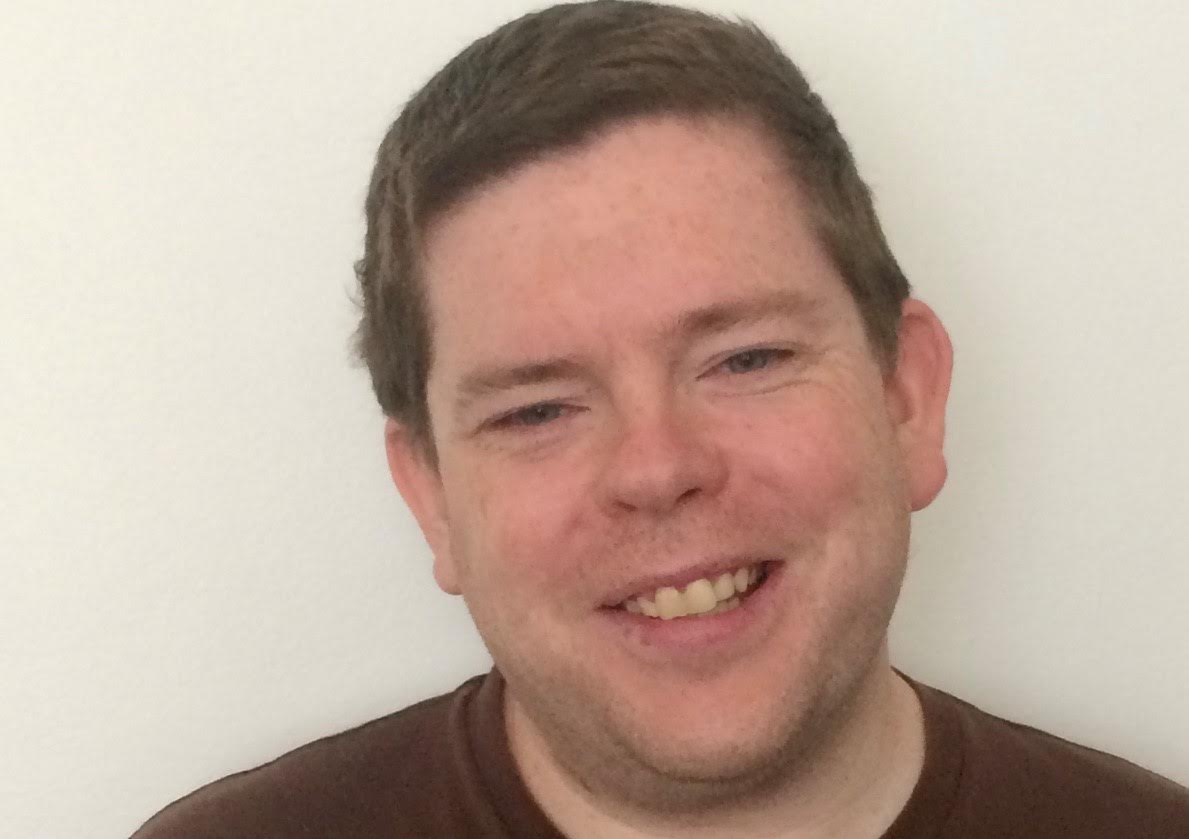 John Earls
Writing for Classic Pop since our first issue, John has been to Adam Ant's house, sworn at by Bob Geldof, touched Johnny Marr's favourite guitar, interviewed Richard Coles on his vicarage bed and serenaded with Last Christmas by Shirlie Kemp. John first specialised in writing about music as editor of Teletext's Planet Sound music column from 2000-09 and now writes about pop for a range of magazines and national newspapers. A Luton Town fan, John also writes about football. His bucket list interviews for the magazine are Grace Jones, Kylie, Siouxsie Sioux and Andrew Ridgeley.