Ruby Turner – jewel in the crown
By Classic Pop | March 20, 2023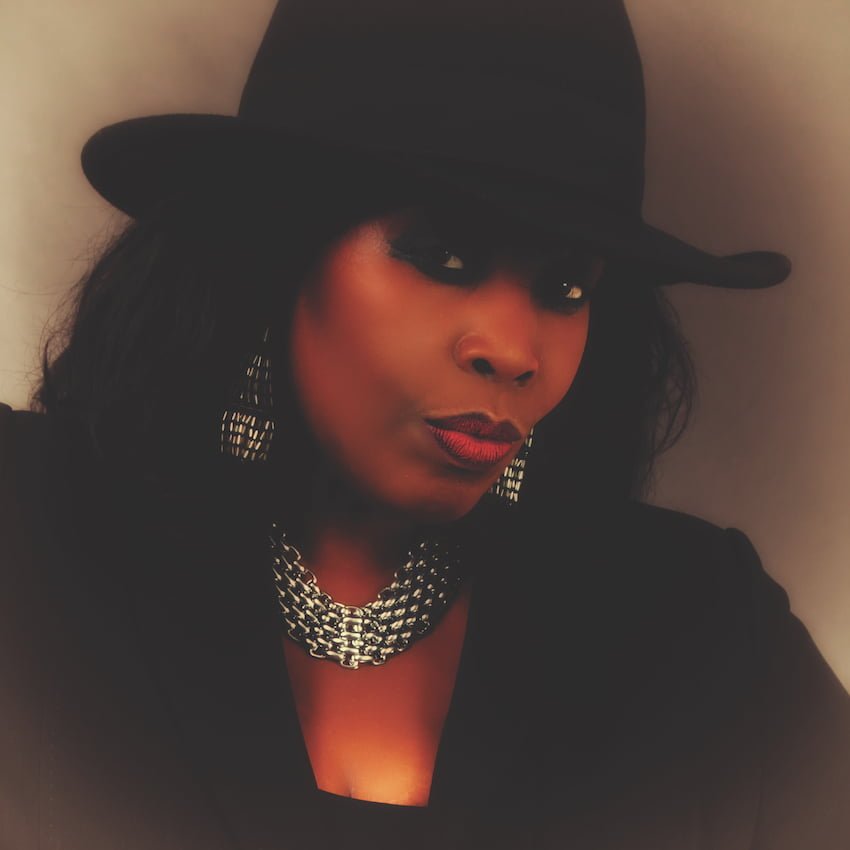 Ruby Turner has enjoyed success at home and across the Atlantic, sung with Bryan Ferry, Steve Winwood and Mick Jagger, and was part of Culture Club at the height of their fame. "I just do what I do," she told Classic Pop in this archive interview from 2017… By David Burke
Back in May of 2016, when she played Birmingham's Symphony Hall, the legendary Bonnie Raitt gave a big shout out to Ruby Turner, a member of the audience that night.
Raitt's respect for this daughter of the Second City was palpable – a respect shared by other, equally venerable artists, among them Bryan Ferry, Steve Winwood and Mick Jagger – all of whom have employed Ruby as a backing vocalist over the years.
It's not difficult to understand the basis for such veneration – just listen to her jawdropping delivery on I'd Rather Go Blind, If You're Ready (Come Go With Me) or her 1990 US R&B chart-topper It's Gonna Be Alright, and it makes perfect sense.
"Baby, I don't know where the voice comes from," she says with the humility that is her default characteristic. "It's just one of those wonderful things that every day I get up and I give thanks for, because it saved my life, basically.
"It's a gift that I use, because I could have had it and not done anything with it. It's taken me to places and enabled me to meet people. I think it was given for a reason. It's shaped my life. It's changed my life.
"I don't know of any other job I could have done that would have given me the opportunities that I've had, had I not embraced this thing."
Ruby, who moved to Handsworth in Birmingham from Montego Bay in Jamaica at the age of nine, cites her grandfather – the lead singer in a gospel group – and her mother as inspirational sources.
"As a little kid, I'd hear my mum singing around the sewing machine when she would make me and my sisters' dresses. I remember her singing Don't Play That Song (You Lied) by Aretha Franklin. I knew Aretha and I knew the song, but I was thinking, 'What?!' She was in the same key!
"My mother has a great voice, but she never did anything with it because the opportunities weren't there for her. So, there were even more reasons for me to try to fulfil this thing."
Before establishing herself with Culture Club when the band were in their pomp during the 80s, Ruby travelled up and down Britain in a Transit van, trying to get a record deal.
"Watford Gap was my second home! We did gigs for next to no money. And at the same time, I had a nine-to-five job for nine years in an office as a customer liaison officer.
"Even when I went on tour with Culture Club, the job kept me on the payroll for a year just in case it didn't work out."
The Culture Club gig came about because Helen Terry, who featured on their debut album, Kissing To Be Clever, pulled out of an American tour. Terry recommended Ruby to Boy George, and the experience was not only exciting but invaluable.
"It was an important time in the sense that I learned things to do and not to do," she reflects. "I was in the company of what was then Britain's biggest music export. Boy George was huge, he really was.
"We'd come off the plane, onto the tarmac and into a limousine. Then go to the venue, where there were people screaming outside.
"It was fantastic, but humbling, too. You realise you're just doing your job. My place was to make sure I was delivering. I wasn't the focus – the focus was on that man. It was his gig.
"Everybody wants to see the star. You've got to remember that. You have to be professional about it. Don't try to be a star out of somebody else's work."
Ruby's association with Culture Club certainly didn't hinder her in securing a contract with Jive Records.
Her first album, Women Hold Up Half The Sky, came out in 1986, followed a couple of years later by The Motown Songbook, on which she collaborated with Detroit legends The Four Tops, The Temptations and Jimmy Ruffin.
When It's Gonna Be Alright, the lead single from her third album Paradise, reached No. 1 Stateside, she thought about relocating there to capitalise on its success.
"I stayed for a month, trying to get some writing done. But it was impossible," she sighs. "The whole thing was too big. It was just overwhelming. Everybody was making me promises. I came out with about four songs, all my money spent and never actually achieved anything.
"If I did live there, I might have done better. But I didn't want to live there. This is my home. My family is here. So I came back and battled on, tried to keep working."
Then she met Jools Holland, the former Squeeze keyboard player making a new name for himself as the mercurial presenter of BBC's Later… and helming the Jools Holland Rhythm & Blues Orchestra.
"We had the same agent – that's how the introduction was made. I got to do one or two shows with him, then a few more. Then I became a special guest with him. We just got on great.
"It's one of those things where you get into a band situation, you spend time together and you realise you've got this really nice affinity with this individual.
"Next thing I know, I was asked to do a tour for a year. I didn't know about that, because I was doing my music, I was doing theatre with the Young Vic, doing a play called Simply Heavenly, the Langston Hughes piece.
"I thought about it and said, 'Okay, I'll give it a go, see how we get on.' It's been hard to get away since!
"I was still able to keep my solo career going as well as working with Jools. It means I never come off the road. The theatre side suffered greatly. In theatre, you commit for three to six months, but I couldn't.
"That was frustrating, because I love that side of things. That's how I started, in theatre, and then moved into music. But you can't have everything."
Offstage, Ruby enjoys a close friendship with Jools, something she attributes to their similar ages and perspectives.
"He's so lovely, so kind and thoughtful. Everybody's got an ego, which is fine if it drives you to do the right things, but we never had that between us.
"We have a really good working relationship. There's huge respect for what we do. I respect him for his workmanship, for his talent and for this man who's able to drive this machinery for so long and make it work.
"You cannot knock success. His zest and enthusiasm for life and music – he loves it. He's a real oracle."
Despite their bond, Ruby couldn't tell Jools about her MBE, which she was awarded last year, until just before the embargo was lifted and it became official.
"We were playing Hampton Court Palace, funnily enough," she says. "Before we went on stage, I told him. He was so thrilled."
Ruby herself sees the accolade as recognition for "the work I've been doing forever and a day". She adds, "I mean, in the grand scheme of things, people are out there doing far greater than I am.
"But in terms of being in the business for as long as I can remember – or care to! – what can I say? You do your thing. You never know who's watching. I don't expect to be rewarded for it, if I'm being truthful.
"All it's saying is that somebody recognises your work and the audiences that come and see you. For those people who've paid their money and supported you all these years, it's also a nod to them."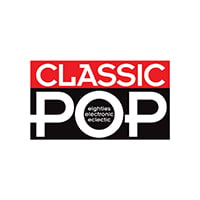 Classic Pop
Classic Pop magazine is the ultimate celebration of great pop and chart music across the decades with in-depth interviews with top artists, features, news and reviews. From pop to indie and new wave to electronic music – it's all here...