Making The Cure: Disintegration
By Classic Pop | July 12, 2021
On their eighth album, The Cure: Disintegration, the band turned their backs on the skewed brand of pop that had yielded a succession of hits, and opted instead for doom-laden introspection. Against all expectations it was the album that would become their crowning achievement. By Neil Crossley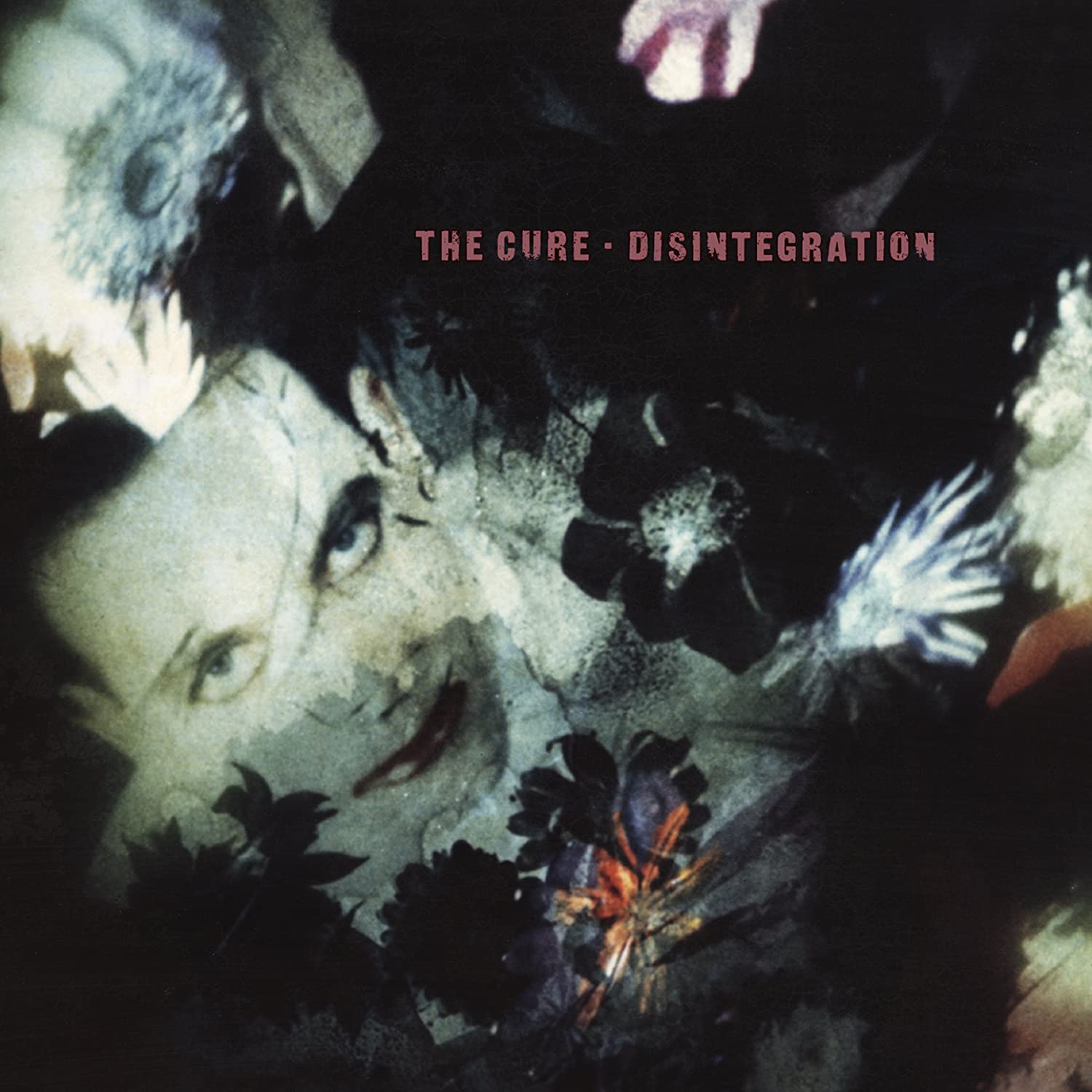 In the ego-strewn music industry, it's often assumed that anyone who sets foot on a stage wants to be as successful as possible. This is not always the case. Creative motivation does not necessarily equate to commercial desire, a fact borne out by The Cure.
In August 1989, the band arrived in New York to begin the US leg of their The Prayer tour, to promote eighth album The Cure: Disintegration. The first concert was at New Jersey's Giants Stadium, with 44,000 people turning out to watch them headline a bill that included the Pixies.
Many bands would have been overjoyed by such a response. But The Cure, who had crossed the Atlantic by ship due to frontman Robert Smith's and bassist Simon Gallup's profound fear of flying, were mortified.
"It was never our intention to become as big as this," declared Smith. "Despite my best efforts, [we had] actually become everything that I didn't want us to become: a stadium rock band."
Smith's bewilderment was heightened by the knowledge that, after six years of releasing giddy, oddball pop hits, he had written Disintegration, a deeply personal album of near-relentless gloom. The very last outcome he'd envisaged was a surge in sales. As one NME journalist put it at the time: "How can a group this disturbing and depressing be so popular?"
The Cure: Disintegration Lullaby video
The Cure: Disintegration would go on to become the band's finest work, created by a band at the peak of their powers. Smith's dark ruminations of lost love and despair would transform the band from cult status to mainstream adulation, with posters of them adorning the walls of teenagers' bedrooms across Middle America. 
The Cure were always the unlikeliest of pop stars, goth-rock royalty effortlessly straddling a hip, intelligent post-punk aesthetic with kooky pop sensibilities. Over the course of one of the industry's longest and most bizarre careers in music, the band endured numerous line-up changes, acrimonious feuds and alcoholism. But they have remained revered and respected in equal measure.
The suburban no-man's land of Crawley in West Sussex was the birthplace of the band initially called Easy Cure, formed in 1976 by school friends Robert Smith (vocalist, guitarist and principal songwriter), Michael Dempsey (bass) and Laurence 'Lol' Tolhurst (drums).
They forged a jagged, edgy kind of pop with lyrics inspired by literature, as evidenced on the Albert Camus-inspired demo Killing An Arab in 1978. 
This demo attracted the attention of Chris Parry, A&R at Polydor Records, who persuaded them in 1979 to sign to that label's subsidiary, Fiction. 
By the release of their debut album Three Imaginary Boys in May that year, the band had truncated their name to The Cure. The album received positive reviews in the British music press and the band undertook their first UK tour, supporting Siouxsie And The Banshees.
By 1980, Dempsey had left to join Associates and been replaced by Simon Gallup. The band also enlisted new keyboardist Matthieu Hartley, a move that brought a slower, gloomier sound to the music, evident on their second album Seventeen Seconds. But their pop sensibilities still shone through, most notably on their first hit single, A Forest. 
The Cure: Disintegration Fascination Street video
Hartley left following the Australian leg of a world tour in 1981, but The Cure carried on without him, releasing their third album Faith in April 1981, which reached No.14 in the UK Album Charts.
The album's overwhelmingly dour mood was fuelled by funereal synths, and yielded two standout tracks: the pacey, bass-driven single Primary, and All Cats Are Grey, a hauntingly beautiful and ethereal composition, inspired by the Gormenghast novels of Mervyn Peake. 
The atmosphere of dark introspection reached new heights with the release of The Cure's fourth album Pornography in 1982. It was their first masterpiece, a record of bleakness, infused with moments of exhilaration and beauty.
"I wanted it to be virtually unbearable," said Smith of Pornography, who nailed his colours to the mast with opening line: "It doesn't matter if we all die". 
The record reached No.8 in the UK Album Charts, and was followed by the Fourteen Explicit Moments tour. At this point, the band dropped their anti-image stance, opting instead for the towering backcombed hair, panda black eyeliner and smeared red lipstick, a look that would come to define them. 
The tour virtually destroyed The Cure. At its conclusion, Gallup left the band, Smith went to work with Siouxsie And The Banshees and the two men did not speak to each other for the next 18 months.
By the beginning of 1983, Chris Parry was concerned that Fiction's biggest band had imploded. He came up with a radical solution: the group would completely reinvent themselves, pursuing a more whimsical and commercial pop direction, with Lol Tolhurst moving from behind the kit to keyboard duties. "It appealed to Robert because he wanted to destroy The Cure anyway," said Parry. By the summer of 1983, a new version of the band had emerged, with Smith, Tolhurst and new members Phil Thornalley (bass) and Andy Anderson (drums). 
The Cure: Disintegration Lovesong video
In autumn 1983, they released the jaunty Love Cats, which reached No.8 in the UK charts. Over the next five years, they clocked up a succession of commercially successful albums and singles, aided by the inventive videos of Tim Pope. 
In 1985, they released their sixth album, The Head On The Door, which sparked their breakthrough into the US, and yielded the smash hits In Between Days and Close To You. By now, Anderson was gone, given the boot for completely destroying a hotel room, replaced by Boris Williams. Thornalley left in early 1985 to be replaced by the returning Simon Gallup. The band also added guitarist, Porl Thompson. 
The 1987 album Kiss Me, Kiss Me, Kiss Me consolidated their Stateside success and spawned four hit singles in the UK, Why Can't I Be You?, Catch, Hot Hot Hot!!! and Just Like Heaven, the last of which became the band's very first Top 40 US hit. 
By now, Robert Smith was becoming disenchanted by the band's pop success and yearning to create a more hard-hitting work. His concerns were fuelled by his abject fear of turning 30 and the realisation that most great works had been recorded by artists well before the onset of their fourth decade. Such concerns would have a strong influence on the band's eighth album, Disintegration. 
In early 1988, Smith began to write music without the rest of the band, demoing songs that took on a dismal, depressing form.
"I would have been quite happy to have made these songs on my own," he said in Jeff Apter's Never Enough: The Story Of The Cure: "If the group hadn't thought it was right, that would have been fine." 
The band liked the demos. They convened at drummer Boris Williams' house, and by the end of summer had laid down 32 songs on a 16-track recorder. 
The Cure: Disintegration Picture Of You video
Recording The Cure: Disintegration
In November 1988, they decamped to Hook End Recording Studios in Checkendon, Oxfordshire. By now, Smith had entered what he described as "one of my non-talking modes". He readily acknowledged that this behaviour was a bit pretentious. "But I actually wanted an environment that was slightly unpleasant," he recalled. 
It was a creatively fruitful period, but there was growing friction in the band. The problems stemmed from founder member Lol Tolhurst's alcoholism, which was seriously affecting his ability to play. When he arrived drunk to the mixing session for the album at RAK Studios in London, a shouting match ensued, which resulted in Tolhurst walking out of the studio. Three weeks later, he was sacked, and permanently replaced by Roger O'Donnell from The Psychedelic Furs.
Despite such conflict, O'Donnell recalls much "laughter, joking and fooling around" during the recording of Disintegration. "It was never a serious atmosphere in the studio, and when you think about the album and how dark it is, I'm sure people think we were sitting around slitting our wrists."
Sound-wise, Disintegration was far removed from the quirky, skewed pop that the band had released from 1982 to 1988. This album was a vast, sprawling epic of near-relentless melancholy, notable for its deeply textured slabs of synth-drenched introspection.
On Disintegration, all the best elements of The Cure converged: the pop-hook sensibilities, the dark alienation and the relentless intensity that draws the listener in.
The album would power the band towards mainstream status across the Atlantic, although that wasn't how their US label Elektra perceived it when they first heard the record. "There was just this look of absolute dismay on their faces," Smith recalled, adding that the label wrote to the band accusing them of "committing commercial suicide" and being "wilfully obscure". 
It wouldn't be the first time that a record label had woefully misjudged the potential of one of their signings. The press had no such misgivings.
"Leisurely and monumental, these songs glide by like ocean liners," noted a seriously impressed Michael Azerrad in a review of the album in Rolling Stone in 1989. "Slow tempos drive serenely through the gaping spaces in the music, self-pity never sounded so good."
The Cure: Disintegration – The Reaction
Disintegration was released on 2 May 1989, going on to reach No.3 in the UK Album Charts and No.12 in the US. The album yielded several singles, such as Lovesong, which reached No.2 in the Billboard Hot 100. 
Some critics, though, were initially underwhelmed. Robert Christchurch in The Village Voice criticised Smith for attempting to appease a larger audience by "broadening gothic clichés". But others saw greatness. Barbara Ellen in the NME hailed Disintegration as "a mind-blowing and stunningly complete album".
Three decades on, The Cure: Disintegration is acknowledged as an outstanding creative achievement. In a retrospective review, Pitchfork journalist Chris Ott wrote that "Disintegration stands unquestionably as Robert Smith's magnum opus".
The Cure: Disintegration propelled the band to mainstream success. The Prayer tour began in Europe shortly after the album's release and by the time it reached the US, every show was sold out. But feuds broke out between band members and the growing pressure induced a complete breakdown in Robert Smith.
When the tour ended in October 1989, Smith announced he wanted nothing more to do with recording, promoting and touring for an album. "It's reached a stage where I personally can't cope with it," he said, "so I've decided this is the last time we're gonna tour."
For Smith, the album that was the peak of his creative achievements would also signal the end of an era. "The family idea of the group really fell apart after Disintegration," he told Rolling Stone in 2004. "It was the end of a golden period. Most of the relationships within the band and outside of the band fell apart. Calling the album Disintegration was tempting fate, and fate retaliated." 
The Cure: Disintegration – The Songs
Plainsong 
The epic sweep of Plainsong sets the scene for the album to come, immersing the listener in Smith's turbulent, doom-laden world. Twenty seconds of wind chimes intro the track before the sudden sonic lurch of bass, synth and drums piles in. It takes just over two-and-a-half minutes for Smith's vocals to begin and when they do they are low in the mix, a deft touch that heightens the intensity of his voice, stripped bare and deadpan despite the sumptuous layers of echo. 
Within the lyrics, Smith quotes a girl who compares the weather to death and complains about feeling old. "I think it's dark and it looks like it's rain, you said/ And the wind is blowing like it's the end of the world, you said/ And it's so cold, it's like the cold if you were dead/ And you smiled for a second".
Pictures Of You
An overwhelming sense of loss is a pervading theme of Pictures Of You, which was released in an edited form as the album's fourth and final single. According to interviews, Smith was inspired to write the song after a fire broke out in his house. While he was sorting through the remains, he came across his wallet, which contained seared photos of his wife Mary Poole, one of which featured on the cover of the 7″. 
The song is essentially about love and based on an essay by Myra Poleo (an anagram of Mary Poole) called The Dark Power Of Ritual Pictures. After reading this work, Smith says that he destroyed his old personal photos and many of his home videos in an effort to wipe away his past. It was a decision he came to regret a few days later. Sonically, it has all the classic Cure elements, deeply layered textural sound with phased and chorus-drenched monotone guitar predominating. 
Closedown
Robert Smith's fear of reaching the age of 30, a theme that dominates the album, is highlighted on this track, in which he ruminates about feeling washed up. "I'm running out of time/ I'm out of step and closing down". Smith observed that "the biggest frustration [of getting older] is not being able to feel strong emotions anymore. Cynicism enters your world and you get numb". 
According to biographer Jeff Apter, the track was written by Smith as a means to list what he viewed as his physical and artistic shortcomings. Once again, there are at least two minutes of instrumental before Smith's vocals enter. Thick textural layers of synth, slow ponderous guitar lines from Smith and grandiose gated reverb toms from drummer Boris Williams are defining features on the track.
Lovesong
Amid the emotional turbulence of the album sits this track, a moment of redemption, a straightforward love song that Smith wrote for Mary Poole, as a wedding gift in August 1988. Without this track, he recalled, Disintegration would have been a radically different album. "That one song, I think, makes many people think twice," he told writer Jeff Apter in the 2005 biography Never Enough: The Story Of The Cure. 
"If that song wasn't on the record, it would be very easy to dismiss the album as having a certain mood. But throwing that one in sort of upsets people a bit because they think, 'That doesn't fit'."
According to keyboardist Roger O'Donnell, the band disliked Lovesong. "I remember there being very heated discussions about it being released. We didn't really like it that much and it went on to be the most successful single in the band's history."
Last Dance
Epic melancholy, sweeping synths and a big snare sound are defining features of this track, on which Smith recounts a heartfelt tale of an imploding relationship, against the backdrop of winter. "But Christmas falls late now flatter and colder/ And never as bright as when we used to fall/ All this in an instant before I can kiss you/ A woman now standing were once there was only a girl."
In a 1989 interview with Music Box TV, Smith explained that the track was about "someone that you meet and you haven't seen for a long time. And you used to have very strong feelings for and you don't anymore, you suddenly realise… it's a horrible sensation". Last Dance was not included on original vinyl pressings of Disintegration and was added initially as a bonus track.
Lullaby
Not, as the title suggests, a song evoking a safe childhood haven, but allegedly Smith's account of a recurring childhood nightmare in which he was eaten by a giant spider. Or at least that's one theory. Some fans have surmised that it is a metonym for depression, while the band's long-time video director Tim Pope allegedly suggested that the track may be an allegory for drug use.
Whatever the inspiration, Smith has said that the lullabies his father sang him had similarly grisly endings. "There would be something like 'Sleep now, pretty baby,' and then there'd be an 'Or you won't wake up at all' coda to the song," he said. The track became the highest-charting single by the band in their home country, reaching No.5 in the UK.
Fascination Street
A potent bassline from Simon Gallup intros this track, followed rapidly by epic gated snare and swathes of psych-rock guitar. Structurally, the song differs from other tracks in that it has long instrumental passages, broken up between a single verse and two choruses. "Pull on your pout and let's move to the beat," sings Smith as the song surges forward.
In an interview with Select magazine, Smith said: "I was thinking of Bourbon Street in New Orleans when I wrote it. I was getting ready to go there and I thought, 'What the fuck do I think I'm going to find?' It's about the incredulity that I could still be fooled into looking for a perfect moment."
The band's US label Elektra Records released the track as the first single from the album, due to its inclusion in the 1989 movie Lost Angels. The song shot to No.1 on the Modern Rock Tracks chart and became a live favourite.
Prayers For Rain
Robert Smith and Porl Thompson's flange and delay-drenched guitar hooks take centre stage on this evocative, brooding account of emotional desolation. Prayers For Rain lies at the very core of The Cure: Disintegration, its overt melodrama cementing the album's monumental sense of remorse. Roger O'Donnell's strings add poignancy while Boris Williams' massive drum sound enhances the overall sense of foreboding.
The Same Deep Water As You
On an album of epics, this is the longest, clocking in at a hefty nine minutes and 19 seconds. 
The song charts Smith's experience of sinking ever deeper into an intense yet ultimately doomed love affair. It's epic bombast but Smith's vocal delivery is intimate and heartfelt. No one plays guitar like Robert Smith and his trademark single-note patterns, heavily chorused and flanged, are a counterpoint to the vastness and spaciousness of the sound. A hypnotic and deeply poignant lament. 
Disintegration
One of the beauties of the Disintegration album is that it defies traditional structure. The whole concept of intros, for example, is rendered redundant as these are essentially extended instrumental passages that stretch for minutes before the vocals come in. Such is the case with the eight-minute title track, which builds emotionally through repetition.
The song opens with a real swagger. Unlike the sparse lyrical delivery of other songs on the album, here Smith delivers a relatively wordy succession of lines that are more direct, dealing head-on with defiance and emotional despair. "I miss the kiss of treachery/ The aching kiss before I feed/ The stench of a love for a younger meat/ And the sound that it makes when it cuts in deep." 
Homesick
The penultimate song differs from other tracks on the album via its plaintive piano and guitar intro, which exudes pure emotion, despite the rhythmic bombast that recommences at 0:48. Cello motifs enter the mix at 1:15, enhancing the poignancy of the song.
Smith's vocals come in at just over three minutes, stripped bare with honesty and what seems like tired emotional resignation. It's a beautiful delivery, almost atonal at times, which only heightens the intent of the lyrics: "Cling to me so just one more/ Just one more go/ Inspire in me the desire in me to never go home."
Untitled
"A tune so depressing that Smith couldn't even give it a name," quipped Kenneth Partridge of this track in Billboard magazine in 2014. Despite such misgivings, there is a sense of completion and resolution here as the album draws to a close, with Smith's underplayed and perfectly judged vocal delivery resting easily amongst the chiming guitars, epic snare and almost upbeat melody.
"Never quite said what I wanted to say to you/ Never quite managed the words to explain to you/ Never quite knew how to make them believable/ And now the time has gone."
A moving and enigmatic end to a landmark album.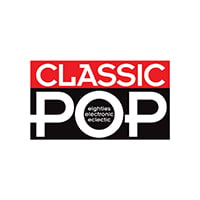 Classic Pop
Classic Pop magazine is the ultimate celebration of great pop and chart music across the decades with in-depth interviews with top artists, features, news and reviews. From pop to indie and new wave to electronic music – it's all here...