The Producers – Mike Howlett
By Andy Jones | February 14, 2023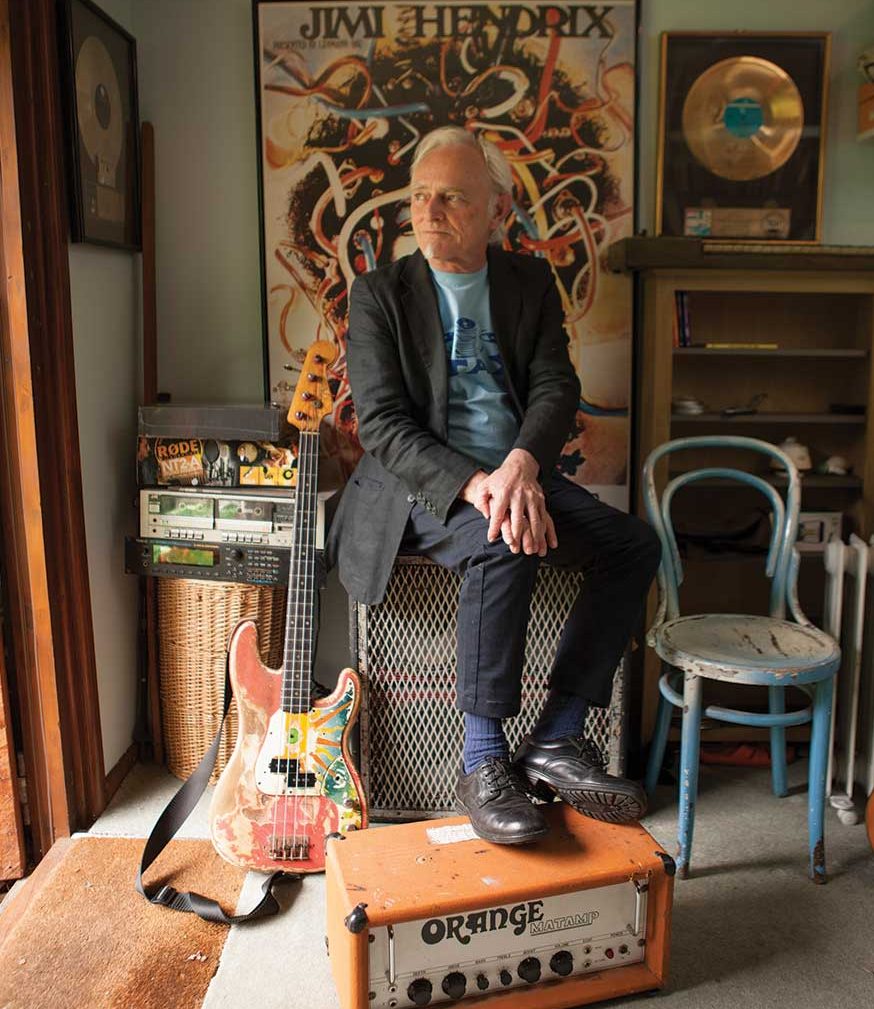 Classic Pop looks at the recording of some of the biggest pop hits of our time by talking to the legendary producers behind them. This time, we meet Mike Howlett, who has helmed classics for OMD, China Crisis, Blancmange and many more… By Andy Jones
Mike Howlett has been involved in music production for more than four decades – he even has a doctorate in it and lectures on the subject around the world. He's best known for producing some of the defining tracks of the late-70s and early-80s.
Echo Beach, Enola Gay, Living On The Ceiling, Wishful Thinking, Wishing (If I Had A Photograph Of You) – all Howlett productions, so you can see he almost single-handedly launched what some call the 'new wave scene'.
His early breakthroughs came via Virgin Records, a label he had some success on as an artist while part of Gong – their album, Flying Teapot, was the second release on the label, coming out on the same day as Tubular Bells.
After his own band, Strontium 90 (with a certain Sting, Andy Summers and Stewart Copeland) morphed into The Police he fell into production, helped by the fact that his girlfriend of the time, Carol Wilson, was head of Virgin Music.
He got first dibs at producing several acts on the label and its imprint DinDisc, the first of which was Echo Beach by Martha and the Muffins. While that was a hit around the world, it was a triple set of OMD singles that really helped Howlett make his mark, the first being Messages…
"They had produced a version but Carol thought it could be done better, so I had that awkward meeting with the band to say: 'this could sound fantastic'. They needed some persuading.
"OMD don't really do choruses but I thought it needed something different, so we dropped everything out and suddenly the whole thing becomes empty – I still love that feeling of when it kicks back in. They were very impressed and we were all dancing around the studio.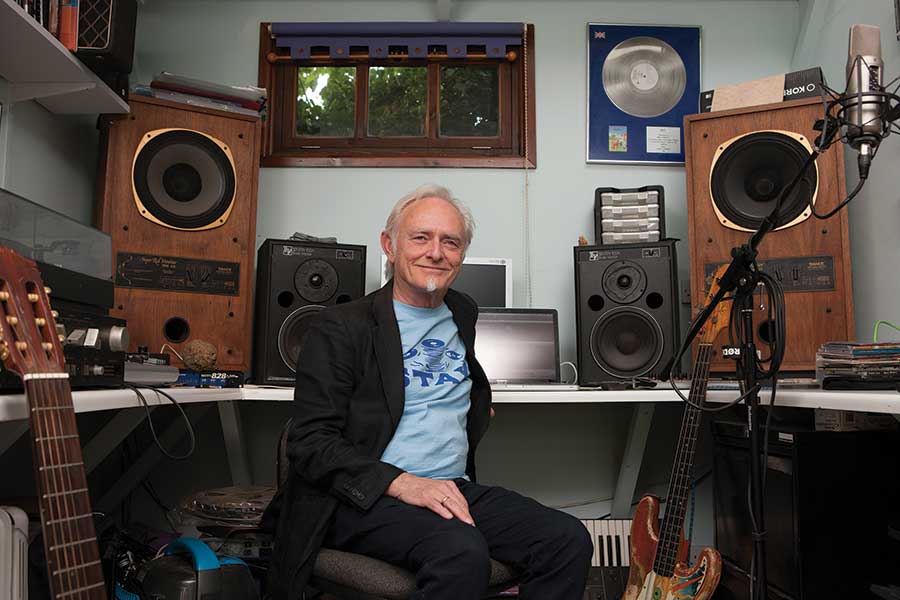 "I still really like Messages but I didn't know it would be big."
"At the end of the session [lead singer] Andy McCluskey told me that he believed their version was better so I thought 'oh well, fine, lovely, nice working with you' and that was it, but three months later he rang and said: 'I've changed my mind. I think it's the best thing we've ever done and want you to do the next album!'"
"Then came Enola Gay. Everyone at the time loved Kraftwerk – cold, electronic, technical and futuristic – joyless, but with huge irony which we see now. Enola Gay was the idea of a simple love song, only it was about the plane that drops the bomb on Hiroshima."
After recording a third OMD single, Souvenir, Howlett began a lucrative production run with A Flock of Seagulls who had huge success Stateside.
Howlett won a Grammy award for his work with them and recalls the vocal recordings on the Seagulls' smash Wishing (If I Had a Photograph of You) with some amusement.
"We were recording it in Nassau and it sounded like he [Mike Score] was singing through a cardboard tube. It turned out he was so gummed up with cold that his voice was fucked. We had this beautiful cabin right on the beach – every morning we went out snorkelling so he would get what I call 'a salt-water douche'.
"He didn't know as I didn't want to freak him out. After five days, I got the best vocal ever! I tried to persuade the managers to do the rest of the album there but they booked a place just outside of Cologne in mid-winter!"
Mike went on to work with a string of other bands including Blancmange, The Alarm and China Crisis, producing arguably their best album, 1983's Working With Fire And Steel.
"I still have a nice relationship with Gary Daly and Eddie Lundon. They're really lovely people and one of the Marthas in Martha and the Muffins remains a really good friend."
Over the last two decades Howlett has lectured across the globe and helped launch the MPG Awards but maintains that his role as producer has not changed…
"I've always been a producer from the musical side. Most producers are – George Martin was not an engineer. To me, it's always been the same process.
"I always go back to the same principles. Firstly is it a good song? Secondly, is it a good arrangement? A good arrangement changes everything."
Is there anyone he wished he'd produced?
"I would have said Prince who I actually met before he was famous at a Virgin party. Someone from the label came over and said: 'we have this guy called Prince and he's a bit shy and doesn't know anyone'.
"So, Carol and I went over and we struggled away for half an hour talking to him. He was so shy it was unbelievable. We did our best, but it was hard work."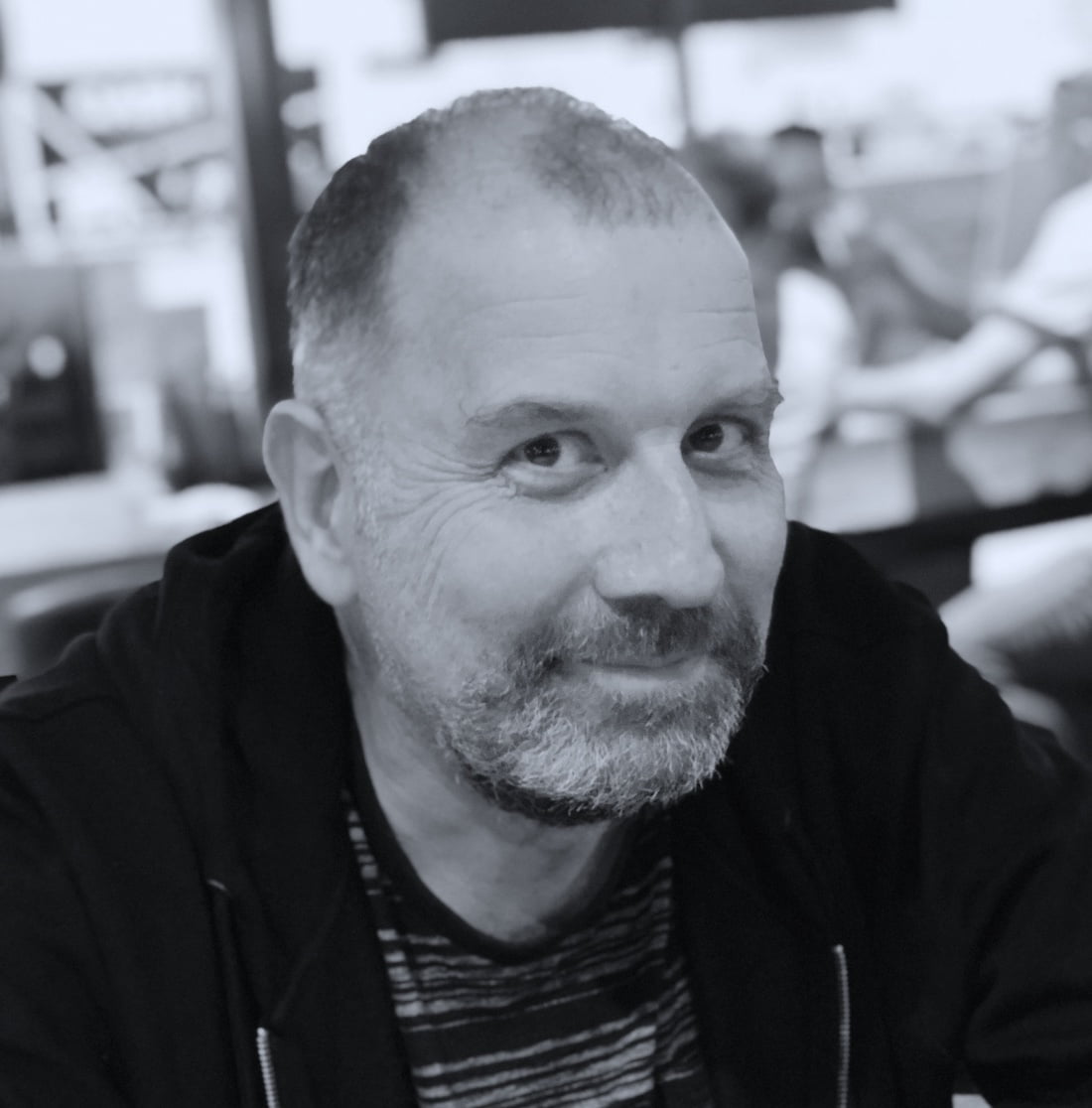 Andy Jones
Andy Jones has been writing for music production magazines and websites for almost as long as the synthesiser has been around. Which is just as well as that is his specialist subject and he loves everything electronic: from 70s Berlin school to 90s old skool, taking in the complete 80s along the way.