Limahl interview: Stranger things have happened
By Felix Rowe | September 15, 2022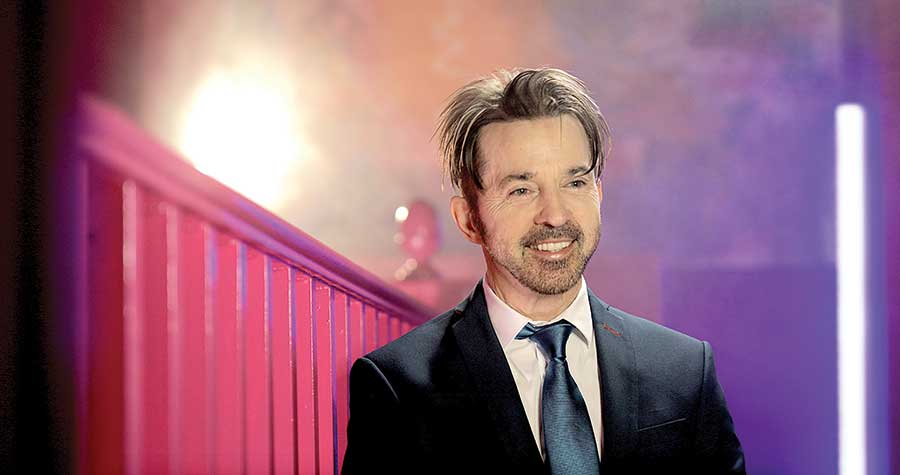 In 1983, Kajagoogoo stormed their way to the top of the charts with a huge debut single and even bigger hair. But the band unceremoniously kicked out their talisman singer, Limahl, just as they were getting warmed up. He would enjoy even greater international solo success with a track that keeps on giving. In 2020 we spoke to him about his never-ending story…
It's fitting that Limahl enjoyed his biggest solo hit with The NeverEnding Story. Ever since it topped charts around the world, it continues to resonate with new audiences.
Its inclusion in the series three finale of the Netflix smash Stranger Things is one of several prominent TV syncs that have opened another, largely unexpected chapter in Limahl's colourful career. As he responds with a new single, Classic Pop tracked him down to discuss the latest twist in the plot.
Now 61, the man born Christopher Hamill is candid but content – although there have been plenty of cliffhangers to get to this point. Growing up in Wigan with little money, by his own admission he was something of an underdog.
"I felt like I had a lot to prove," he tells us. "I was bullied at school for being gay, I didn't bond with my dad. I think I did come down with a chip on my shoulder. Although I may not have put it in those words, it was just there in my psyche."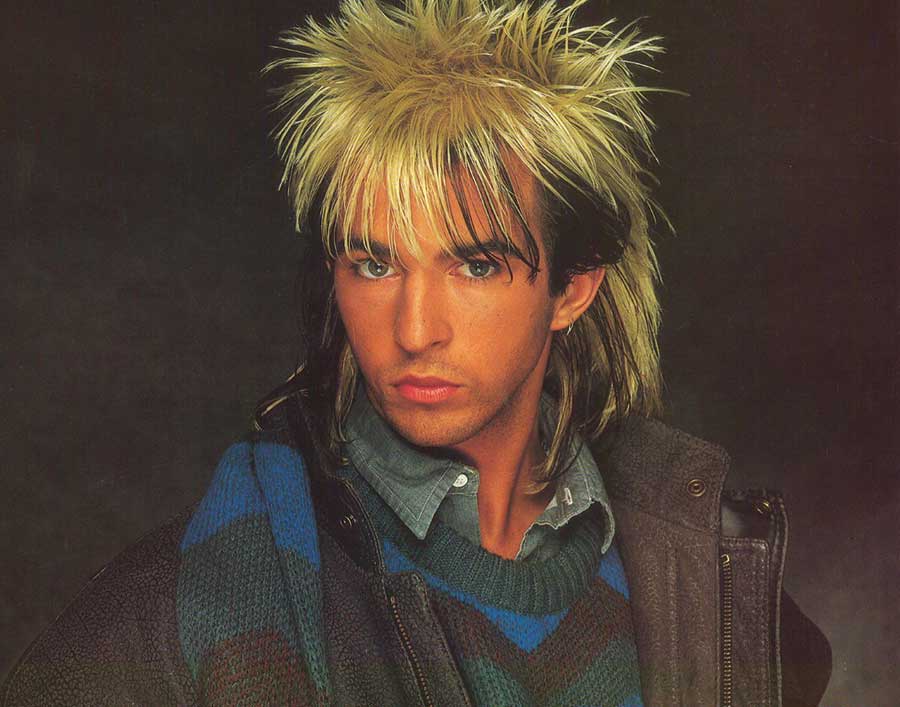 He found an escape in music. "I was the kid with the radio stuck to his ear at the back of the class when I should've been studying. I was obsessed with music – it just represented more fun." 
Spurred on by winning a singing competition, he fled the domestic drudgery. "I ran away from home at 16, because my dad was a bit of a bully, a bit of an alcoholic. I didn't have any particular skill, so I got a job serving behind the bar, as you do when you're a teenager."
Musical theatre roles in Godspell and Joseph And The Amazing Technicolor Dreamcoat gave him a taste of the stage, alongside a few bit parts as an actor: The Gentle Touch, a Clarks shoes commercial, and Adam And The Ants' Stand And Deliver video.
After singing in a few short-lived bands, he replied to an ad posted in Melody Maker. The group, Art Nouveau, would soon become Kajagoogoo.
"They were great musicians," he remembers. "Stuart [Croxford Neale] went to Leeds Royal College Of Music, Steve Askew, great guitarist, Nick Beggs everybody knows. Everyone still talks about that bassline on Too Shy. It was wonderful meeting them.
"I took the train up to Leighton Buzzard and they auditioned me in the birthday card factory where Jez, the drummer, worked. I looked at them all and listened and thought, 'There's something here.'"
By now, Limahl's bar work found him at London's swanky Embassy Club, serving drinks for the glitterati he aspired to join.

"I used to see Lemmy from Motörhead in there kicking the fruit machine because he was losing money, Elton John's manager getting drunk at the bar. I saw Gary Numan in there hanging out. I remember there was a party for an act that had been very big from America, called Rose Royce, who were in town promoting a new record and I was serving private drinks.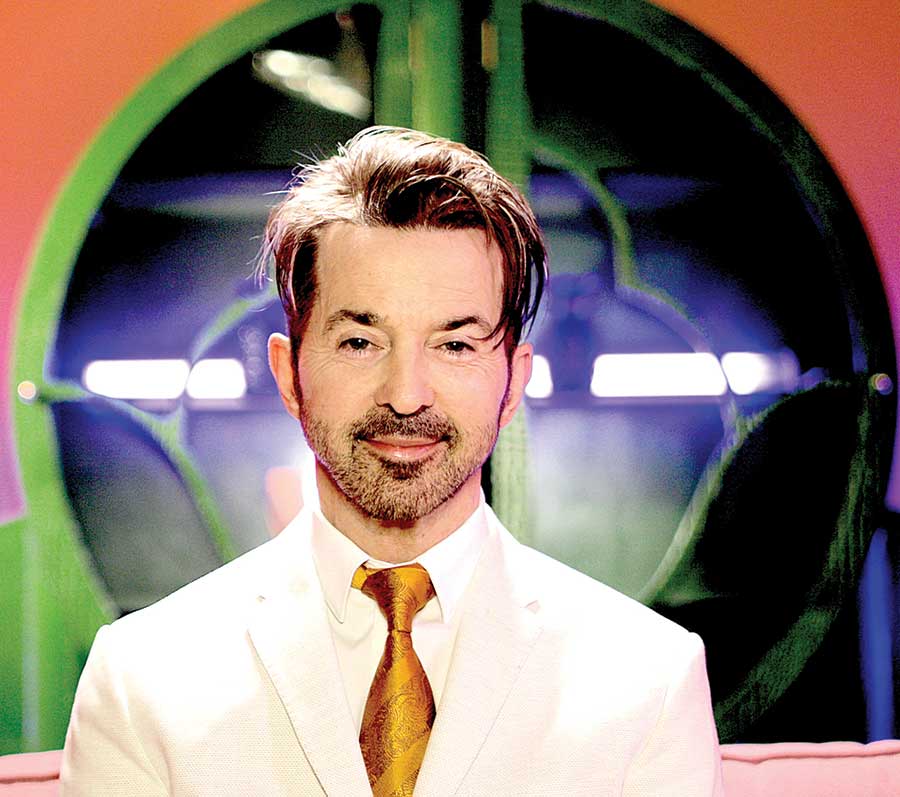 "Oddly enough, 20 years later I didn't know I'd be working with the lead singer, Gwen Dickey – but that's another story!"
But it was a chance encounter with Duran Duran's Nick Rhodes that gave the band the break they were looking for. "It was like a 'wet Wednesday' or something. But Wednesdays never felt wet on Old Bond Street, it was just glamour all the way! I was serving drinks to Nick Rhodes and told him all about the band. I was gobsmacked when he said, 'Send me your tape.'
"I got a call a week later and he was very matter of fact. 'Limahl, I like the songs, I'm going to take them into EMI and tell them I want to produce you.' We'd been turned down by several labels, we were doing the rounds with the demos and it was even hard to get meetings. As soon as Nick said he wanted to get involved, EMI got interested."
Rhodes' patronage helped Kajagoogoo accomplish something that even his own band hadn't yet – a No.1 single, with Too Shy.
"What's really odd is that Too Shy wasn't on the demo tape, as far as I remember. It came later. I've still got a cassette where we're writing the song.
"Stuart, the keyboard player, writing the melody line of the bridge in the background, and the phone rings and someone's making tea. It's a real moment in time!"
Still, the band had no idea they had a hit on their hands. "Worse than that, I remember a marketing guy at EMI pulled me aside before it was released. He said, 'Look, your first single, it's not going to be a hit but it's gonna get you noticed and we're looking at the band long term, so blah blah blah…'
"I remember spending that Christmas quite disappointed because he said it like it was the law. And, of course, he couldn't have been more wrong!"

The mane attraction
Kajagoogoo's arrival was aided by a bold visual image – a fact often held against them in jest, as an example of the overt decadence and excess of the era. Limahl, who sported a particularly exuberant mane of hair, takes it all on the chin.
"Oh, I loved it! Look, we came out of punk, late-70s, miners' strikes, power cuts… When new wave arrived I think everybody just wanted more colour. So it was crazy names, you know, Bananarama, Eurythmics, Kajagoogoo.
"We were all embracing the optimism that the new decade brought. And, of course, in the competitive world of music you try to stand out from the crowd. Everybody was doing that visually."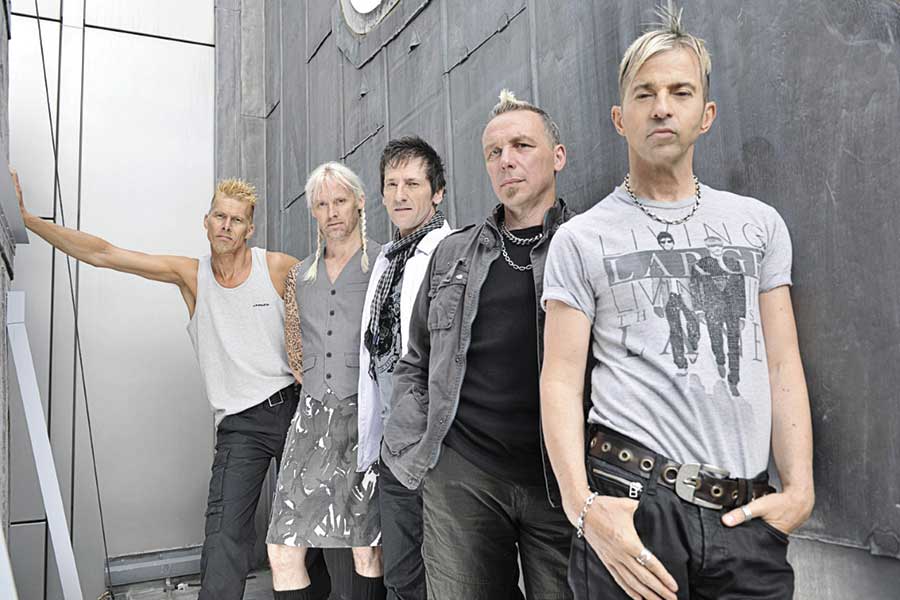 While many synth-poppers were heavily influenced by sci-fi comics in their aesthetic, Limahl's hairstyle actually inspired the Marvel Comics and X-Men character, Longshot.
"Well, I've never seen X-Men, I don't know the comic but I've heard these rumours." He tell us that the genesis of his unique style began during his stint in Godspell, going blond to help him stand out on stage. Gradually, it morphed into his signature look in Kajagoogoo.
"I'll never forget the first tour, the first gig, I walked out on stage and the first 10 rows or so had my haircut. I was absolutely gobsmacked – and a bit scared because I suddenly felt this sense of responsibility. I've been strongly associated with that look but it was really an accident, there were no image gurus in the background.
"If I was walking around like that now I think it'd look pretty sad. At the time, I had a ball. I enjoyed fucking around with my hair basically!"
Just as the future was opening up for the group, Limahl was kicked out – apparently by telephone – amid tension over the direction they were heading.
"I was quite gutted. I didn't understand. I felt that I was so integral to the band's success. We were all young and terribly naive, and I think with hindsight they probably regretted it. We could certainly have gone on to do two or three albums and then all gone off and crawled up our arses doing solo projects!
"It's a rare position to be in when you've got the might of someone like EMI behind you, pressing all the buttons."
Dream a dream

Their next singles Ooh To Be Ah and Hang On Now had charted respectably at No.7 and 13. But following a No.1, Limahl says, "It felt a little bit like we were losing momentum, and you think, 'Oh God, it all seems to be fizzling out!'
"I don't know, I wonder if that had an effect on the band. They've said many times that they didn't like being teeny idols. They thought it was distracting from the music.
"But with hindsight they've probably realised – as I have – that your fans grow up with you. The Beatles were teen idols, so were Duran Duran and Wham! All these artists went on to have great careers. It's a big 'what if?' that we'll never know the answer to."
The band carried on with bassist Beggs assuming lead vocal duties for two more albums, later repositioning themselves as 'Kaja'. Meanwhile, the newly-solo Limahl enjoyed huge success with the Giorgio Moroder-penned theme to the 1984 fantasy film The NeverEnding Story. Did he feel vindicated by that?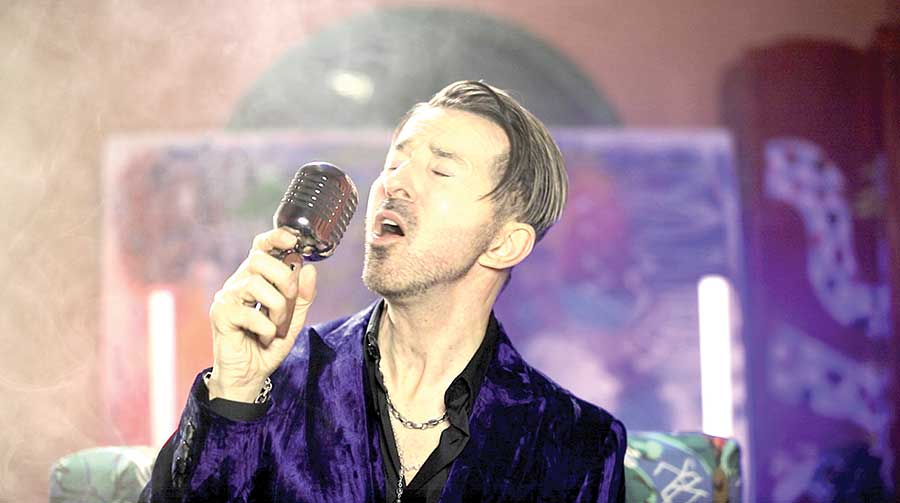 "I really don't think about it in those terms. I'll be really honest with you,  felt it was like I'd lost my sound. You know, we had a sound. When you're with a bunch of musicians, they have a certain style.
"Without the band I was suddenly just another singer out there with certainly no musical identity of my own, and I had to swim along to try to find something. The good side of it is that I found my way to Giorgio Moroder, but I would definitely say that I lost out in losing the musicians of Kajagoogoo."
The session with Moroder didn't get off to the best start. "I was up all night partying the night before, smoking cigarettes and drinking alcohol. I was late for the flight, almost missed it, arrived in Munich tired, couldn't sing very much. Not surprising really.
"I have no excuse for my bad behaviour! And he was cool. He goes [affects Italian accent] 'Hey Leem, don't worry! We have some food, some wine, and we come back to the studio.' That's what happened and then we nailed the vocal, thank God!"
Both the film and song connected with audiences worldwide. "I was literally going from country to country doing their version of Top Of The Pops. It was really like a whirlwind for a while because everything happens so fast."
While commercially Limahl would never match the success of those early highs, he has enjoyed an unforeseen boost thanks to prominent placements in several on-trend TV shows.
As well as Stranger Things, recent features in Black Mirror and American Horror Story have seen Limahl's streaming stats rocket and a new generation being turned on to his music.
"A real Christmas present that you're not expecting. I just came back from Denmark where I did The X Factor.
I definitely feel that there's a real excitement associated with The NeverEnding Story again and I'm sure it's because of those shows. That's kind of what spurred me on to record and release something now, just to see if anyone's interested!"
With new single Still In Love out now and the promise of more music on the way, the story continues. So what about that unfinished business with Kajagoogoo?
For years swamped in animosity, the group buried the hatchet in 2003 for VH1's Bands Reunited, followed a few years later with tours and a single.
Currently, there are no plans, although Limahl remains open to the idea.
"I've got nothing but good memories. They're like my first lover, you know. There'll always be something unique and special about the relationship I had with Kajagoogoo and all those wonderful things that we went through together."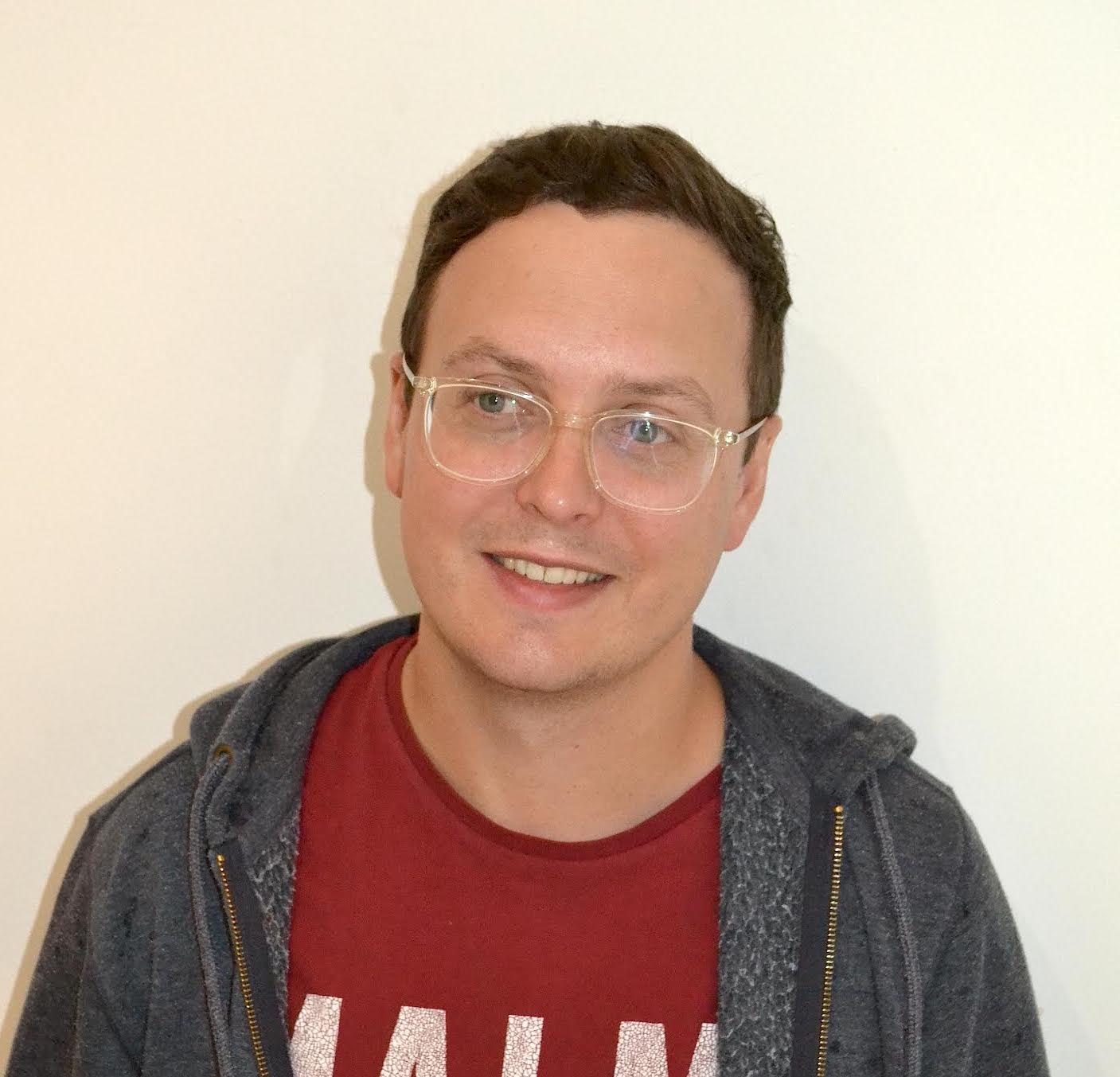 Felix Rowe
Felix has extensively toured the US, performed with a Chili Pepper, barbequed with a Blues Brother and shared a Mars bar with George Martin. He has written for publications including Classic Pop, Vintage Rock, Long Live Vinyl, Clash, Louder, DIY, and Record Collector.