Album Spotlight – Nik Kershaw: The Works
By Classic Pop | January 11, 2023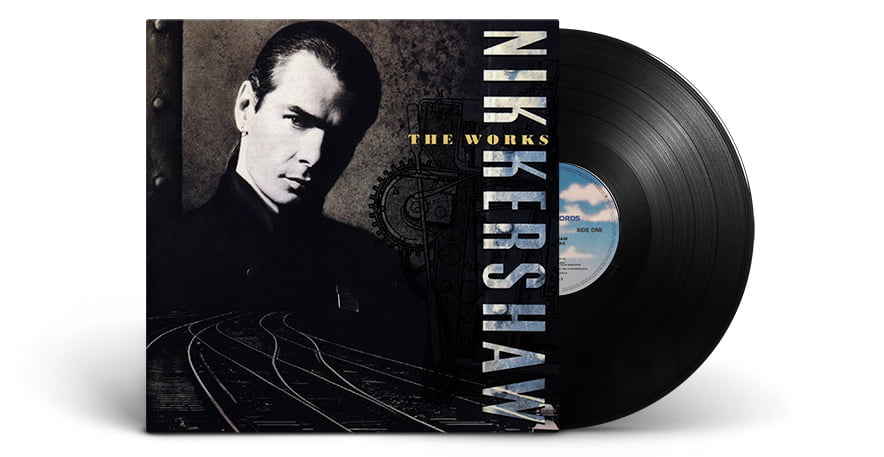 He was the UK's most successful solo artist during 1984 and 1985, but by 1989 Nik Kershaw's star was on the wane. So how did he rally to produce The Works, arguably the pinnacle of his songwriting modus operandi? By Matt Phillips
For many 80s artists it was the Holy Grail, but 'doing a George Michael' – gaining mainstream critical and commercial success after an early pop career as a heartthrob – was much easier said than done.
By the end of 1985, Bristol-born, Ipswich-raised Nik Kershaw had enjoyed five Top 10 singles and two Top 10 albums, but then his 1986 self-produced collection, Radio Musicola, failed to set the charts alight.
With celeb fans like Elton John and Miles Davis, his musical credentials were never in doubt, but it begged the question: who was actually buying his records? The contemporaneous NME headline said it all: When All The Little Girls Have Grown Up…
So when the second half of Kershaw's Musicola tour was pulled in April 1987, he had little choice but to plough on with his fourth, contract-fulfilling studio album for MCA Records.
Austrian-born, Los Angeles-based producer-songwriter Peter Wolf – who had enjoyed a stellar career playing keyboards with Frank Zappa between 1977 and 1980 and crafted hits for Starship, Kenny Loggins, The Commodores and Wang Chung – headhunted an intrigued and somewhat flattered Kershaw.
Over dinner in L.A., Wolf – in the broadest of Viennese accents – asked Kershaw who he wanted to play on The Works, as Nik recalled to Reg Webb in 2007: "Do you want Vinnie (Colaiuta), do you want Jeff (Porcaro)?' He wheeled out all these names… but it became apparent that all you've got to do with these people is phone them up! I was like a kid in a candy shop."
Kershaw was delighted to discover that some of the greatest session musicians and singers in L.A. were aware of his work: horn players Jerry Hey, Gary Grant and Larry Williams, vocalists Michael McDonald and Siedah Garrett (most famous for co-writing Michael Jackson's Man In The Mirror and performing on his I Just Can't Stop Loving You) and percussionist Paulinho Da Costa.
Recording commenced in August 1987. It was an exciting time to be in La La Land; Kershaw rented a house in Nichols Canyon and had a Mustang at his disposal.
The only real threat was the occasional earthquake. Fellow Brits Roddy Frame, Prefab Sprout and Thomas Dolby were in nearby studios, as were some of Kershaw's Stateside heroes: Joni Mitchell was finishing Chalk Mark In A Rain Storm, Prince was completing The Black Album, while Wolf and Colaiuta's old boss Zappa was down the road rehearsing for his first world tour in four years.
But sessions for The Works didn't run smoothly, Kershaw and Wolf clashing repeatedly over musical direction. Wolf seemed hell-bent on crafting some kind of Anglicised version of AOR, while Kershaw was unwilling to jettison the quirks and melodic risk-taking that characterised his best work.
He returned home to England just before Christmas 1987 with a nagging feeling of unease. Sure enough, listening back to the tracks after a few weeks' rest, he was not happy.
Kershaw made a number of quick decisions, bringing in engineer Julian Mendelsohn (Frankie/Level 42/Pet Shop Boys) to reformat the L.A. tracks and also co-produce three new songs (One Step Ahead, Elisabeth's Eyes and When I Grow Up) at London's Sarm East and Sarm West studios – Mendelsohn recently told the 80sography podcast that he rated Kershaw as the most talented artist he's ever worked with.
The Works was finally completed in October 1988. It had taken a big dent out of Kershaw's bank balance and been over a year in the making but was well worth the wait, the apotheosis of his melodically complex, though always logical, songwriting style, resplendent with key changes and modulations, analysed these days in some detail on YouTube.
Kershaw also had the uncanny knack of writing generally 'happy' music that wasn't twee or cloying.
Opener and lead single One Step Ahead lyrically hinted at the steeliness needed to stay successful in the cutthroat world of 80s pop. The Scritti Politti-influenced Elisabeth's Eyes was written from the perspective of Willie Darden, then America's longest serving Death Row prisoner.
During his 14-year tenure, he corresponded with an Essex schoolteacher named Elisabeth Allen who professed his innocence and championed his cause – sadly to little effect as Darden was executed in March 1988.
The second and final single from The Works, Kershaw performed Elisabeth's Eyes on Wogan to little effect – it failed to chart.
Cowboys & Indians was a meticulously crafted slice of pop-prog in 6/4 time while Don't Ask Me was pure muso fun, a stunning mix of ZTT flash and 80s R&B in the Quincy Jones/Michael Jackson mode with a killer Jerry Hey horn arrangement.
Burning At Both Ends foregrounded a beguiling Middle-Eastern motif, with Kershaw's voice blending beautifully with Garrett's and an exciting Da Costa percussion breakdown to boot.
The memorable Lady On The Phone, co-written with Wolf, was boosted by a great turn from backing vocalist Michael McDonald.
The album's only misfires were plodding rocker One World, apparently written with US radio in mind, and Take My Place, a rather drab shuffle with an almost non-existent verse melody. It's a shame When I Grow Up didn't take its place on the LP.
Kershaw was finally happy with The Works but his enthusiasm quickly fizzled out when it was released with very little fanfare in May 1989.
Shockingly, it failed to even make the Top 100 in the UK, MCA seemingly focused mainly on its American roster of predominantly soul and hard-rock acts. Kershaw was also paired with a new A&R manager who knew nothing of his past history.
Still, he jumped at the chance to join Elton John on a 120-date world tour (taking Sarah Greene on a tour of Berlin for Going Live!) but, returning to the UK, things were compounded when MCA's new MD rang Kershaw to say they weren't going to renew his option for a fifth studio album.
It was time for a well-earned rest from the album/tour bandwagon. Kershaw wound up his publishing and management deals, and, with a young son to take care of, became more of a homebody, a period detailed in Giles Smith's Lost In Music book.
He came up with Old Friend for Elton's Duets album and quickly penned Chesney Hawkes' enormo-hit The One And Only plus further tracks for Bonnie Tyler, Let Loose, Ronan Keating, Cliff Richard and Elaine Paige. Kershaw returned to a solo career with 1999's 15 Minutes and has toured regularly since.
Sadly, he has rarely looked back to The Works – Cowboys & Indians is the sole track that gets a regular live airing at the time of writing.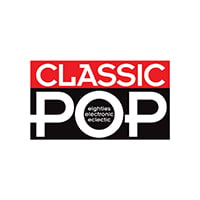 Classic Pop
Classic Pop magazine is the ultimate celebration of great pop and chart music across the decades with in-depth interviews with top artists, features, news and reviews. From pop to indie and new wave to electronic music – it's all here...