Nick Beggs interview: "Limahl became untenable pretty quickly. He was a difficult character."
By John Earls | February 2, 2023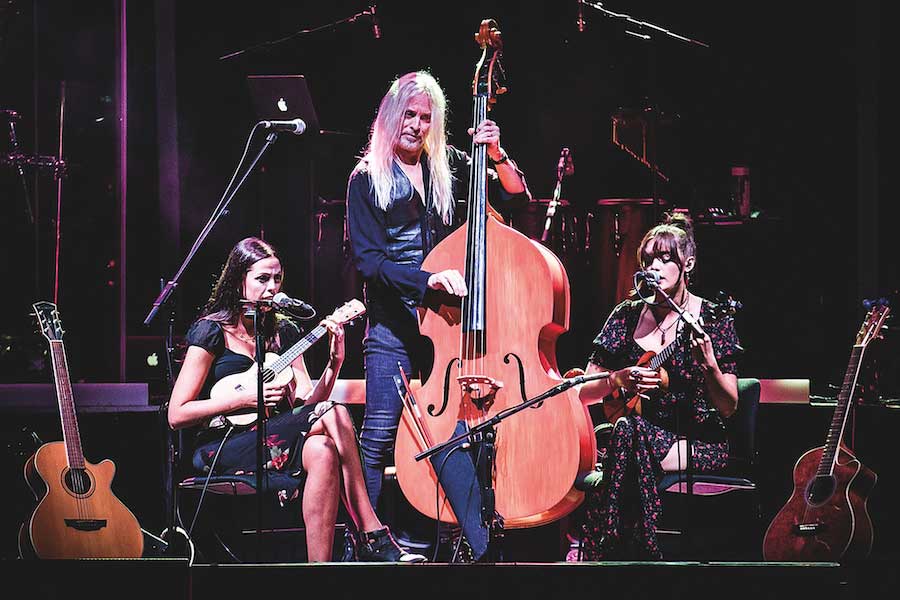 In the 40 years since Too Shy became a smash, Nick Beggs has played with ABC, Belinda Carlisle and Howard Jones, as well as being a distinctive bass presence in prog with Steven Wilson, Steve Hackett and his own bands, The Mute Gods and Trifecta. Despite the pain of their time together, Nick tells Classic Pop he knows he'll always be associated with Kajagoogoo…
Nick Beggs knows everyone. Not just in music, where his professionalism and unique stage presence have seen Beggs play with musicians as varied as ABC and Steven Wilson.
He's also a welcoming soul who seems to know all the other locals at the pub in suburban Bedfordshire where Classic Pop meets Nick to discuss his 40 years of adventures in music.
"This is the best pub in the world," beams Beggs, not inaccurately, over a pint of porter at The Black Lion in Leighton Buzzard, the cosy market town where Kajagoogoo formed.
Kajagoogoo stood out then, and Nick – long blond hair making him as instantly familiar as when Too Shy made Kajagoogoo stars – is still a compelling personality now.
No wonder there's a photo of Kajagoogoo on display at the Wetherspoons up the street.
"I'm often chosen to be in people's bands because of my stage presence, not just because of the way I play," notes Beggs. "They want the strange gonk man. I sometimes see audiences look at me and think: 'What the fuck is that?'

"I got over my ego in the 80s and I just want to be a player. But you'd be surprised how much my ego is called upon in other bands, as musicians will sometime say: 'Make a Nick Beggs shape there.'"
It's not often the bassist is the star in a band but, alongside Limahl, Nick had charisma to spare in Kajagoogoo. Nick says of his musical strengths: "I have a good A&R capacity and I can see star quality." He even worked in A&R at Phonogram in the 90s, overseeing the boyband Let Loose.
Talking of star quality naturally leads to assessing Limahl's role in Kajagoogoo. Before the fractious singer joined, Nick and guitarist Steve Askew fronted Art Nouveau, also featuring future Kajas Stuart Neale and Jez Strode.
"A&Rs would show interest in Art Nouveau," recalls Nick. "But then they'd see us live. We lacked a frontperson who'd enable us to focus on our musicality."
Auditions for a frontperson were held at their rehearsal studio – "Now the Tesco," laughs Nick, pointing out of the pub window. A singer named Tim Barron was "quite good, but I wasn't sure." Then a friend told Nick of a singer who'd been to the Italia Conti stage school who had a great look.
"I could tell on the phone that Limahl spoke the same language," says Nick. "He knew where he wanted to go in music and was 100% committed to getting there, the same as we were."
Limahl became Nick's lodger, with the writing of Too Shy an example of how the pair could be in sync. Nick worked as a dustman and wrote with Limahl when he got home. The bassist wrote a chorus: "You're too shy, hush, eye-to-eye."
He says now: "It was Limahl who looped it. I had what I thought was the first verse, the 'Modern medicine…' lyrics. Limahl said: 'That's the second verse' and came up with: 'Tongue tied…' Suddenly, there was a geography to the song. Stuart had just got a Jupiter 8 synth, and he was great at manipulating its sounds."
For a would-be pop sensation, Art Nouveau had been a little jazzy. That atmosphere was still there in what could otherwise be a sensational debut single. Enter Nick Rhodes.
When the renamed Kajagoogoo were signed by EMI, they were offered to various producers. "Nobody wanted to
work with us," laughs Nick. "Tony Visconti told EMI: 'Why would I want to work with this band? I'm a living legend.' Which he is, so fair enough."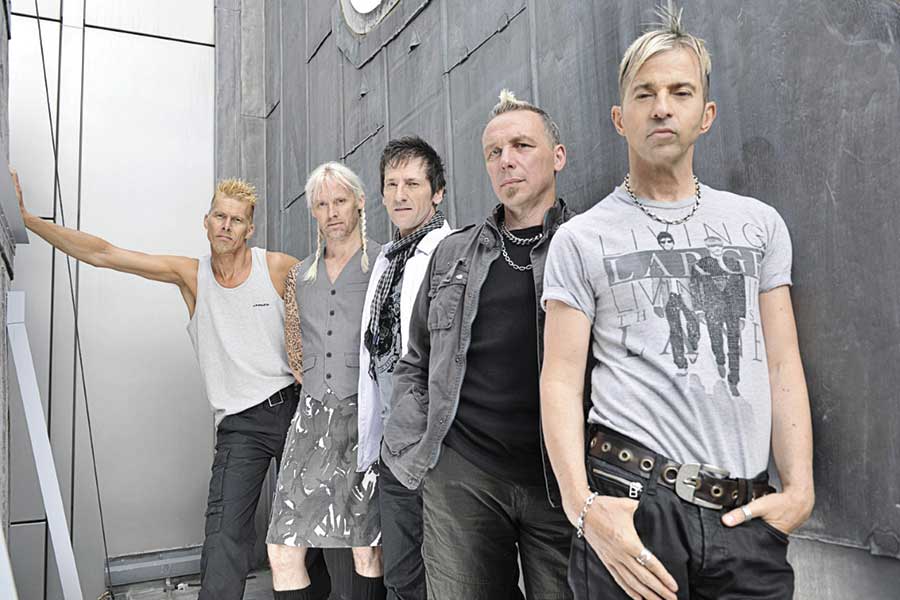 Duran Duran were also on EMI, and Nick Rhodes fancied branching out, helped by Duran producer Colin Thurston. "Colin and Nick thought having their names on it would be too obviously pop," Nick remembers.
"They were going to call themselves Bill And Ben The Production Men. Once we'd finished the album, the disguise seemed silly. Nick and Colin were happy with what they'd done, so why not trade on each other's assets?"
An amateur pilot, Colin was suitably calm and measured. "Any problem, Colin was always: 'I wonder if we should try this?'" recalls Beggs fondly. "It was like Colin had Brian Eno's Oblique Strategies cards in his head."
But it was Nick Rhodes who turned Too Shy into a hit. "Nick can picture a record incredibly well," enthuses Nick. "He can see ideas and where they need to go. The Too Shy demo had a jazz guitar solo in and needed a middle-eight.
"Nick went through the whole song: 'Yeah. Yeah. NO. Yeah. YES.' He edited Too Shy perfectly until it sounded like a hit. That's how he worked throughout the album. We'd follow red herrings, and Nick would say: 'No, not pop enough.' He's great at getting songs back on track."
Beggs agrees that, 40 years on, Too Shy sounds a pretty strange song to reach No.1. He points out: "It's not really a song – it's a record. It's a good record, but not a good song, even if it did outsell The Police that year, which is just crazy."
Despite further Top 20 hits with Ooh To Be Ah and Hang On Now, and debut album White Feathers reaching No.5, success was nothing like Nick had imagined. The reason was simple: Limahl and the rest of the band just couldn't work together.
"Limahl became untenable pretty quickly," sighs Nick. "He was a difficult character, and one of the first things he wanted to do was change the writing split. The rest of us grew up together, and there was an agreement on equal dibs. Why not? We're still friends 40 years later, so it was right. But Limahl wanted it all with me. He even said to Steve: 'You're not a songwriter,' despite Steve bringing a lot of galvanising ideas.
"Limahl was just so difficult. Some horrible moments happened. Kajagoogoo were at the top of our game: hits, Top 5 album, sold-out tour. For us to say: 'We can't do this', you can imagine how bad it was. It was hellish, and it reduced me to being someone I didn't recognise."
At a crisis meeting, EMI understood the band's woes. Limahl was out. Sal Solo and David Grant were tentatively approached as replacement singers, before Nick's bandmates suggested he should return to being a singer.
"After Art Nouveau, I had huge reservations," he admits. "But the guys were really supportive. We went in a jazzier direction, which I liked. Islands is a more sophisticated album.
"I can't listen to White Feathers, because of both the music and its circumstances. The thing I'm most known for is the thing I'm most unhappy about. That left me in a nomadic state, trying to find a level of kindred spirit and success."
Beggs is blunt about why Kajagoogoo reformed in 2003. "VH1 wanted us to do Bands Reunited," he explains. "I'd bought a new house and needed to pay the stamp duty. I was totally mercenary about it."
Nick also wanted to try to build bridges with both Limahl and drummer Jez, who had slowly sided with the singer.
After several false starts, the reunited band toured successfully in 2008, ending again in 2010, when Beggs was asked to play in former Genesis guitarist Steve Hackett's band.
"Steve's call was the perfect way to end Kajagoogoo," Nick reasons, adding Limahl wasn't much easier second time around. "Limahl has two settings: darling and exasperating. I learned from the reunion that, if you put the same people together, the same problems will rear their head, no matter how much time has passed. We'd done a tour, there'd been reissues and new material. It wrapped things up in a neat bow, so it was: 'Great. Bye!'"
Beggs released two albums as The Mute Gods with Marco Minnemann and Roger King, and recently released Fragments with Steven Wilson bandmembers Adam Holzman and Craig Blundell as Trifecta.
"If you're on the road with talented people for long periods, it's foolish not to take advantage," smiles Nick. "You're in such close proximity, not writing with them would be a missed opportunity."
It's a collegiate attitude partially shaped by the dissolution of Nick's post-Kajagoogoo band Ellis Beggs And Howard with singer Austin Howard and future Spice Girls songwriter Simon Ellis. "The common denominator in both bands ending was me," he admits. "I needed to retrace my steps to see how I'd short-circuited them."
Nick had been heavily invested in Christianity. His father left home when he was 10 and his mother died when he was 13. Beggs reflects: "Life had been a disaster, so how could I make sense of it? I found that answer in Christianity. But it was self-medication, merely a plaster. It wasn't the answer."
Re-evaluating his life, Nick saw he'd become "a religious bigot", a hardline attitude that affected his relationships, not just with his bandmates. He has rejected religion since.
Beggs' refreshed outlook has made him a great adventurer, at home both as Belinda Carlisle's musical director ("I was going through a divorce, and Belinda was so kind. She's adorable") and as a bassist for Steven Wilson, singer/guitarist with experimental arena rockers Porcupine Tree.
Nick and Steven met a decade ago, after a Steve Hackett show. "There's a photo backstage after Steve's show," says Nick. "There's me, Hackett, Wilson, Fish and Mark King. Everyone who saw it went: 'Wow, they must be doing a supergroup!'
"But it was the first time I'd met Steven. Then, 10 days later, he called to ask if I'd like to play on his solo album. Steven is a dear friend, a good man."
Having wrapped up Kajagoogoo in their neat bow over a decade ago, Beggs recently finished a tour with Howard Jones.
He's playing on new albums by Steven Wilson and Ginger Wildheart, and made his own album playing his beloved electric bass-style Chapman Stick with an orchestra. There are plenty more eclectic times ahead.
"There's still so much I want to do," demurs Nick, who still sees Stuart and Steve – and, occasionally, Jez. "I haven't got close to what I want to achieve." Maybe not. But at least he's back on the right path.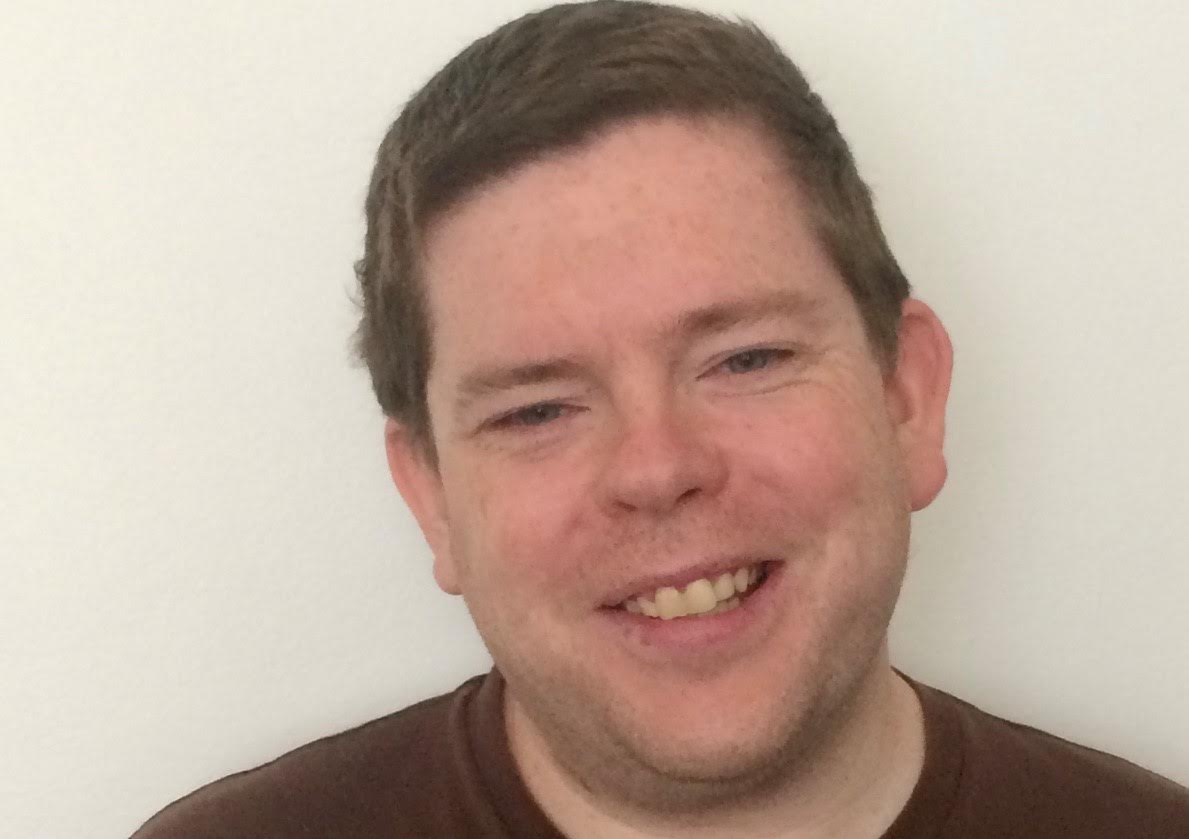 John Earls
Writing for Classic Pop since our first issue, John has been to Adam Ant's house, sworn at by Bob Geldof, touched Johnny Marr's favourite guitar, interviewed Richard Coles on his vicarage bed and serenaded with Last Christmas by Shirlie Kemp. John first specialised in writing about music as editor of Teletext's Planet Sound music column from 2000-09 and now writes about pop for a range of magazines and national newspapers. A Luton Town fan, John also writes about football. His bucket list interviews for the magazine are Grace Jones, Kylie, Siouxsie Sioux and Andrew Ridgeley.