Classic Album: The Police – Synchronicity
By Ian Wade | February 4, 2023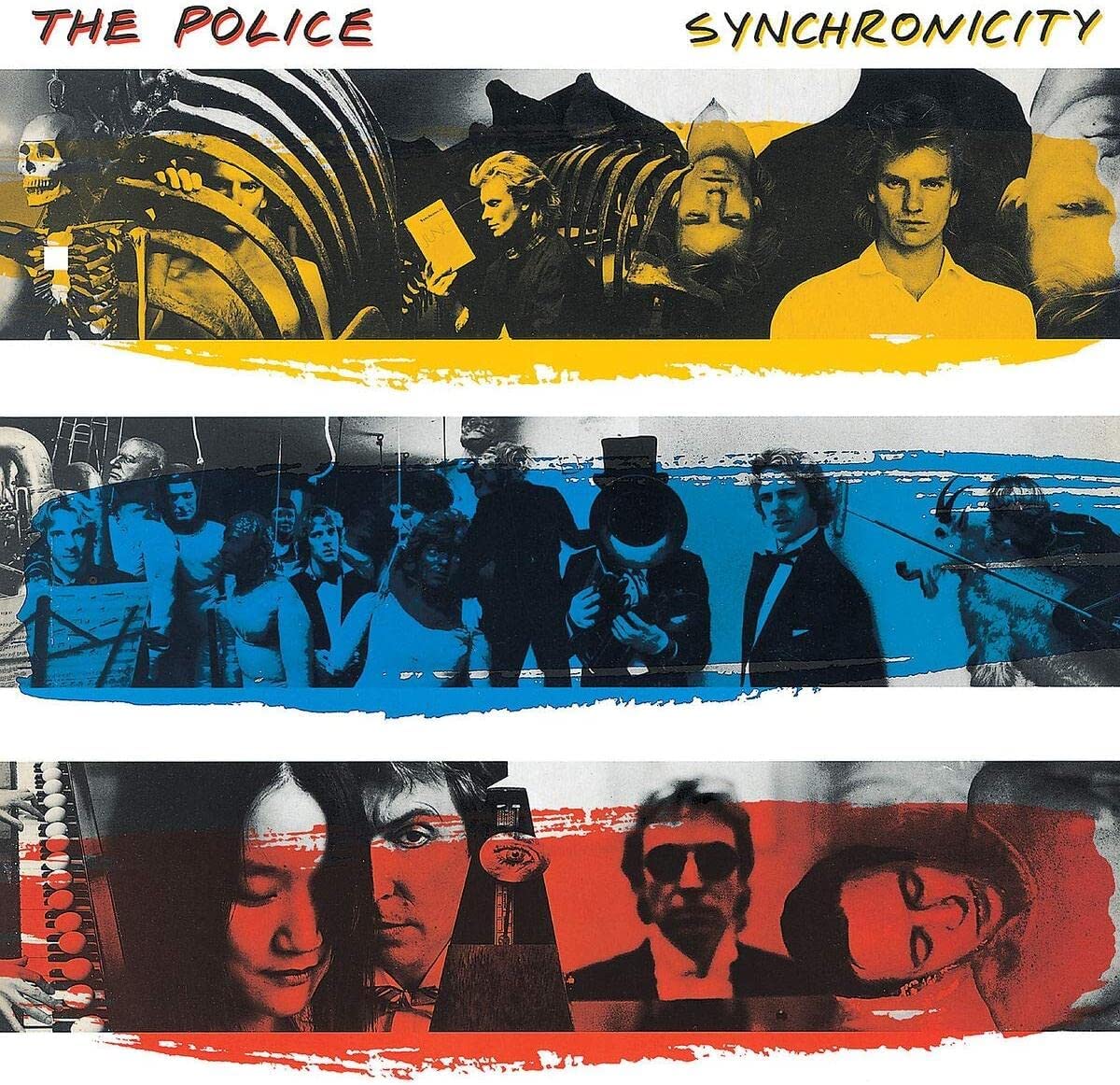 Releasing a worldwide smash and becoming the biggest band on the planet would bring instant gratification to most artists, but for Sting, Andy Summers and Stewart Copeland, aka The Police, three was most certainly not the magic number…
To anybody, 'the biggest group on the planet spending half a year making an album, and the rest of that year touring it', sounds fairly straightforward – and basically it is.
However, with the case of The Police, it really wasn't. Strife, ego, violence and levels of tension galore blighted a year they should've enjoyed far more than they probably actually did.
1983 began with the band at AIR Studios in Montserrat working on what would be their fifth and final studio album, Synchronicity.
An interesting set-up saw each member stationed in individual rooms, with Stewart Copeland and his drums in the dining room, Andy Summers in the studio itself and Sting in the control room with them all connected via video link.
Even though co-producer Hugh Padgham claimed this was for social reasons, this approach didn't help dispel rumours that the trio were increasingly sick of each other.
Sting argued that it made things easier for him to hear how the instruments would sound on the finished record, which was no doubt a boost in confidence for a studio with the reputation of AIR.
After knocking up multiple takes, the three of them – presumably together – would compile their favourite bits to edit together into one master track.
This wasn't always the ideal method, however, when Copeland and Sting almost belted the hell out of each other disagreeing over the remix of Every Breath You Take, to the extent that Padgham nearly walked out on the project.
An occasional disagreement is one thing, but you can only surmise at what point Padgham had felt was enough to walk out.
Asked about the atmosphere, Padgham reflected that, "We'd been in the studio for a couple of weeks and we literally had nothing playable at all. If somebody had come down to the studio and said, 'Let's hear what you're doing', we didn't have anything. It was a crisis meeting. The gist of the meeting was: 'Are we going to carry on or end right now?'
"I wasn't used to this incredibly babyish behaviour. It was scary, because it was pretty infantile. Sting and Stewart definitely, maybe not so much Andy. Poor old Andy was sometimes left piggy-in-the-middle, though he could be well grumpy himself."
In the end, Every Breath You Take was put together with overdubs. Why would a band who clearly loathe one another persist in taking part in a begrudgingly-recorded album, when at that point in their career – they clearly didn't need to – why were they bothering?
Critics were kind to Synchronicity. Mostly after the fact, and acknowledging that it's the sound of a band coming together while falling apart.
It went on to sell millions and become the most successful album of their career. Bewilderingly for such a successful album, it has the duality of being both too big to be critically acclaimed, yet posthumously praised enough to be deemed overlooked.
It sits neither here nor there. Something that The Police had long come to terms with throughout their career – not new wave or punk enough to be taken credibly, yet chasing credibility anyway via the medium of being massively popular.
It's almost as though they simply existed to cash in on their position. It's very easy to accuse musicians of being calculated, but despite Synchronicity's troubled creation and bid to have something to sell during a worldwide tour, it could not, and would not, fail.
Asked if he was friends with Andy and Stewart, Sting told Rolling Stone, "It's not an easy relationship, by any means. We're three highly autonomous individuals, and a band is an artificial alliance most of the time. There are obviously tensions, but I think there's a great love between us and a genuine respect.
"I can't think of two musicians I'd rather play with. But none of us is easy to work with. It's not all buddy-buddy, and never was."
Before confiding later that, "It's not easy to be in a group. It's like marriage without sex. The only lubricant we have is music, so the music has to be good."
Synchronicity would go on to have its work cut out competing against one of the biggest-selling albums of all time at the Grammy Awards, missing out on the main prize to Michael Jackson's Thriller.
However, while Jacko had the album categories nailed, Every Breath You Take did beat Billie Jean in the Song Of The Year category.
Just a reminder that while Billie Jean was enormous, Every Breath You Take was colossal in general and went on to be one of the most played songs on radio of all time, their sole American chart-topper, spending eight weeks at the summit and going on to be the biggest single of the year over there.
It also managed four weeks atop the UK charts in June, ending up as the 16th biggest-seller of 1983 in Britain.
In 2019, it was named the Most Performed Song at the BMI Pop Awards with 15 million radio plays. In 2021, the song was also added to Spotify's Billions Club, having amassed over one billion streams on the platform.
It won Sting two Ivor Novello Awards, too, which may have caused a bone of contention with Andy, who'd actually written the guitar part, yet the song was credited solely to Sting.
Sting had famously written Every Breath You Take at Ian Fleming's Goldeneye estate in Oracabessa, Jamaica after a period of turmoil post-split with his wife, of which he said, "Every Breath You Take is a very sad song and it makes me sad, but it's a wonderful sadness. It was written at a time of awful personal anguish, and it was a great catharsis for me to write that song."
Copeland's retrospective view was that, "This is Sting's best song with the worst arrangement. I think Sting could have had any other group do this song and it would have been better than our version – except for Andy's brilliant guitar part.
"Basically, there's an utter lack of groove. It's a totally wasted opportunity for our band. Even though we made gazillions off of it, and it's the biggest hit we ever had."
Producer Hugh Padgham knew it was a hit from the off after hearing the demo in late 1982: "For Synchronicity, he did them at the studio in Primrose Hill, Utopia. It was a good studio with a demo room, and that's where I first heard Every Breath You Take.
"It was me, Miles, Sting, Stewart, Andy, I can't remember who else and we all went, 'Wow, this is amazing!' Miles looked at me and said, 'There's a goddam hit if ever I heard one! Don't fuck it up!'"
The Synchronicity Tour kicked off in Chicago in July 1983, and concluded in March 1984 in Melbourne. During the US stage of the jaunt, the trio were based in a mansion in Bridgehampton, New York, and were flown out to shows around the States as and when.
The British leg of the 105-date tour saw them play four nights at Wembley Arena that December. Among the array of support bands there were Madness, an early R.E.M., Talking Heads, James Brown and Joan Jett & The Blackhearts accompanying the line-up on what would become one of the biggest-grossing tours of the decade.
But as for the future of the band? Well, it wasn't rosy. Sure, the cash from the most successful tour of the year was nice, and Sting earning on average $2,000 a day from airplay and royalties of just one song was a comfort, but the end result of becoming the biggest band on the planet saw them sick of the sight of each other.
As for extra-curricular stuff, all three members had other irons in respective fires. Stewart Copeland worked on the soundtrack to Francis Ford Coppola's 1983 film Rumble Fish.
Coppola had originally approached Copeland with a view to helping him out with the film's soundtrack as he'd envisaged a mainly percussive affair.
Realising that Copeland knew his onions, Coppola handed over the reins to him to initially compose a rhythmic track, before he fully took over.
Copeland recorded street sounds of Tulsa and mixed them into the soundtrack with the use of Musyn, a then-revolutionary music editing hardware and software system invented by Robert Randles (subsequently nominated for an Oscar for Scientific Achievement), to modify the tempo of his compositions and synchronise them with the action in the film.
The resulting soundtrack ended up as widely acclaimed and earned Copeland a Golden Globe nomination as well as plenty of MTV airtime with the lead track Don't Box Me In, composed with Stan Ridgway – albeit only managing No.91 in the UK charts.
Summers had already extended out into new arenas, with the 1982 LP I Advance Masked with fellow guitarist Robert Fripp, and would follow it with another, Bewitched, in 1984.
He also branched out into books, collecting together a series of photos that he'd taken of the band on tour. The book, Throb, was released in 1983 although is currently out of print.
As for Sting, well… He'd entered 1983 having tasted solo success with the song Spread A Little Happiness taken from the movie adaptation of Dennis Potter's Brimstone And Treacle which he also starred in.
He'd also spent much of 1983 filming his role as Feyd-Rautha, Baron Harkonnen's younger nephew in David Lynch's adaptation of Frank Herbert's fantasy classic Dune. Furthering his non-music interests, he also spent some time during 1983 trying to finance a movie version of Mervyn Peake's Gormenghast, which he'd bought the rights to.
Not much appeared to come of it – Sting was hardly considered box office catnip – although in 1984, BBC Radio 4 broadcast two 90-minute plays based on Titus Groan and Gormenghast, adapted by Brian Sibley and starring Sting as Steerpike.
Also, during this period, Sting's marriage to Frances Tomelty broke down after he'd been spotted about with model Trudie Styler, something that reflected in the lyrics to songs on Synchronicity.
Reflecting back on the making of Synchronicity, Stewart Copeland remembered to Classic Pop that, "We were in paradise, creating our own hell. But in the bitter despond of that trench warfare, we could all hear that this music was fucking great.
"Sting isn't the person portrayed – and I'm not going to be the person to tell who the real guy is, that's his business – but the tabloid version of the guy in England, not so much America, is so far from that guy. I won't even dignify disputing which attributes don't apply to him.
"But let it be known, he's not that. I will say, as a rock star, he may appear a bit prim and earnest, but he's the real thing. Say no more – he's not that guy. He's actually a really great guy. Since we've been through the wars together and we don't have any reason to fight, we get on great."
Andy summed it up as, "Most bands should do what we did. We split at the very highest point, which is a very breathtaking thing to do. It was a relief, but there was a lot more creativity that could have been had from the band.
"But that was the way it went, as Sting wanted out of the band. It's a cliché, but he was the lead singer and he felt he could do it all on his own. Which he did. It was an amazing move to make, stopping at that high point."
Sting, in a recent interview with Mojo, explained the band's split as "My frustration was I would have written an album's worth of material but also had to entertain these other songs that were not as good.
Explaining to someone why their song isn't working is a bit like saying their girlfriend's ugly. It's a very personal thing.
"I just wanted a larger palette. The three-piece is a wonderful vehicle but it's limited; drums, bass and guitar. I think we achieved an amazing amount of stuff in the short time we were together. Very unique, but I just wanted a broader palette because I was song-driven and not necessarily band-driven"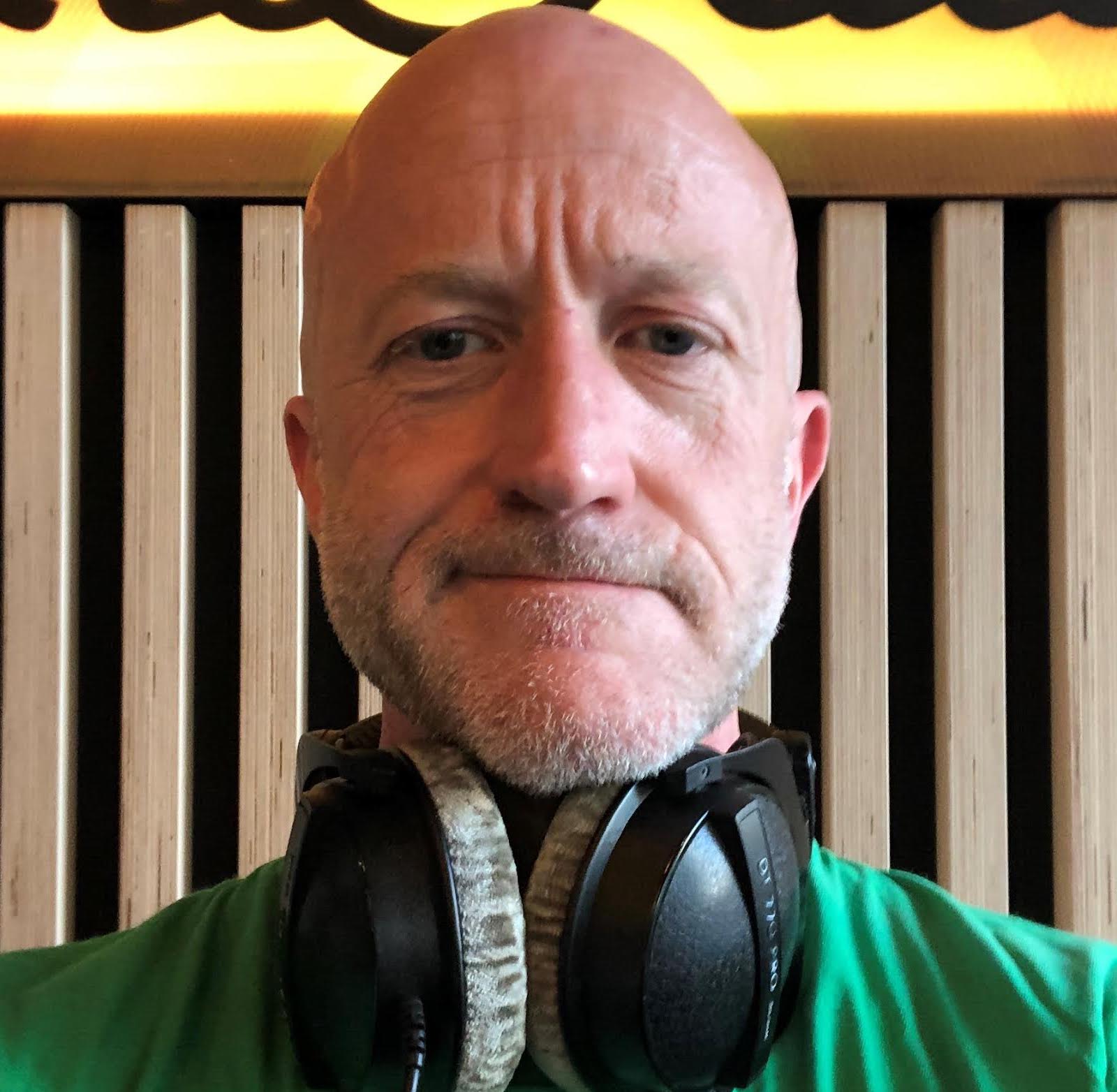 Ian Wade
Ian Wade is a freelance writer and sub editor who has written for a variety of Classic Pop specials, Quietus, MusicOMH, Official Charts and Guardian, as well as doing time for Smash Hits and The Face many years ago. He's also DJed at Spiritland, BFLF and Soho Radio, and is currently writing a book about 1984.