Top 40 pop soundtracks – the definitive movie playlist
By Classic Pop | February 16, 2023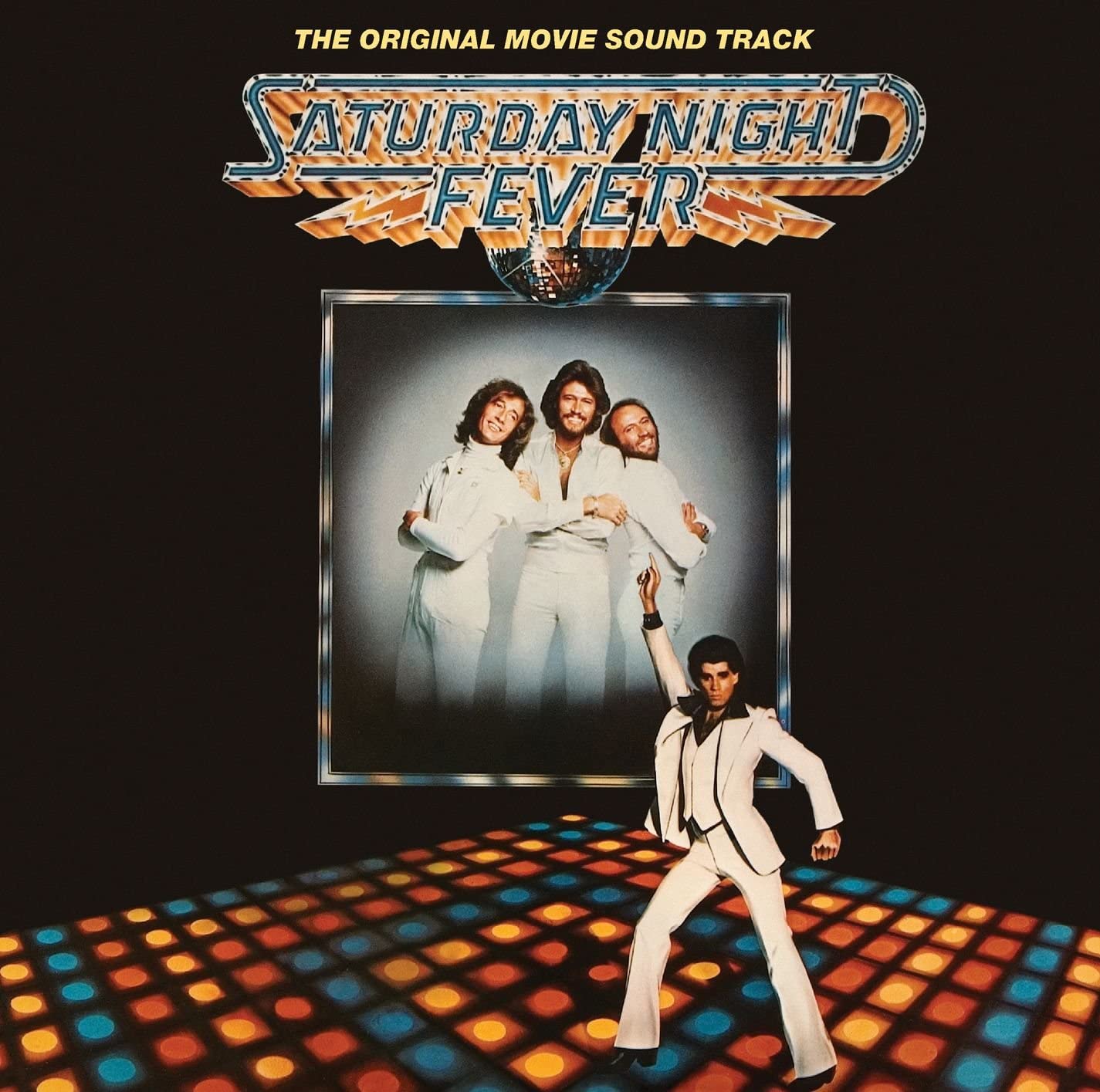 From thrillers to chillers, sci-fi to rom-coms, cinema would be nothing without its soundtrack…
We've looked at all eras of classic pop to chart the most important, beguiling and spell-binding soundtracks of the past five decades. Some are simply great souvenirs of impressive movies, and there's nothing wrong with that.
But others push the boundaries of the connection between film and music itself. Some shine a light on little-known tracks by well-known artists. While others have ignited entire careers and, showing just how powerful a soundtrack album can be, whole genres of music.
This could easily have been a Top 100 but we narrowed things down a little by ruling out orchestral scores, musicals and even great pop soundtracks that existed only on film but were never released on record.
Because, for this chart, the films are the back-story. It's the OST – with all the trappings of sides, sequencing and song selection – that are the star attraction.
40.
Local Hero,
1983
We're into the first entry, at the bottom of our Top 40, and already it's contentious with the office divided. However, Mark Knopfler's ambient take on Dire Straits for Local Hero remains one of UK cinema's subtly underplayed trump cards. In 1984, the album received a BAFTA award nomination for Best Score.
39.
Manhunter,
1986
An early work of Heat director Michael Mann, this was the first film adaptation of the Hannibal Lecter novels. Manhunter made a cult hit out of one of Shriekback's most beguiling album tracks, This Big Hush, adding more acclaim to their 1985 album Oil & Gold than any of its singles, videos or remixes.
38.
Until The End Of The World,
1991
Music was a central part of the plot in Wim Wenders' three-hour arthouse near-future adventure romp from 1991 starring Solveig Dommartin and William Hurt. It featured tracks – many of which were exclusive versions – by Neneh Cherry (Move With Me (Dub)), REM (Fretless), Talking Heads (Sax and Violins), Depeche Mode (Death's Door), and U2's title track, taken from Achtung Baby.
37.
Head,
1968
What do you do when you're at the height of bubblegum pop world domination, and the world turns on to psychedelia? Go with the flow, man. Which is exactly what Davy Jones, Micky Dolenz, Peter Tork and Michael Nesmith did, for a movie and soundtrack that may have lost a large part of their audience but also afforded them critical acclaim. The wonderful Porpoise Song is amongst the most ambitious pieces of music that the band ever attempted.
36.
Sixteen Candles,
1984
The original soundtrack to this 1984 John Hughes coming-of-age movie starring Molly Ringwald was released as a specially priced mini album containing only five of its many featured songs on the soundtrack. So, annoyingly The Vapors' Turning Japanese is dropped, but is still a lost classic and, like Shriekback in Manhunter, made an enduring hit out of an album track, in this case Thompson Twins' If You Were Here, lifted from Quick Step And Side Kick.
35.
Fame,
1980
Alan Parker's original of Fame in 1980 may have only spawned one hit single. But what a hit. The soundtrack to the beginning of the decade, this LP is ripe for reappraisal and reissue not only for Irene Cara's timeless title track but also for its long-forgotton follow-up, Out Here on My Own. Interestingly, the Fame single was not a success in the UK until 1982, when it was released to coincide with the UK release of the television series.
34.
Top Gun,
1986
Another soundtrack with one big diva moment, in this case Take My Breath Away by Berlin, though the film is probably better summed up by Kenny Loggins' opener, Danger Zone. The late-90s reissue adds the music from some of the movie's pivotal moments that was missing from the original, like The Righteous Brothers' You've Lost That Lovin' Feeling.
33.
Some Kind of Wonderful,
1987
Another John Hughes masterpiece of movie/music crossover. Mary Stuart Masterson took the lead in this one and became the poster girl for the mid-80s alt-pop featured, by the likes of The March Violets and Lick The Tins. But it's Furniture's Brilliant Mind that steals the show.
31.
Electric Dreams,
1984
The title track of this 1984 sci-fi rom-com has gained much more of a legacy than the movie itself. Philip Oakey and Giorgio Moroder's Together In Electric Dreams still closes most Human League live shows, but the other songs from the soundtrack – by Culture Club, Jeff Lynne, Helen Terry and PP Arnold – are well overdue for re-evaluation.
29.
The Blues Brothers,
1980
Dan Aykroyd and John Belushi's comedy duo originally formed for a sketch on Saturday Night Live and released an album, Briefcase Full of Blues, two years before their 1980 movie debut, which featured their covers of Gimme Some Lovin' , Jailhouse Rock and Everybody Needs Somebody To Love. Cameos from James Brown, Aretha Franklin, Ray Charles, John Lee Hooker and Cab Calloway add to the fun.
28.
Pretty Woman,
1990
Another early-90s behemoth of box office takings, this triple-platinum soundtrack has the song that inspired the movie's title (Roy Orbison's Oh, Pretty Woman), a US No.1 single (Roxette's It Must Have Been Love) alongside gems both overlooked (Go West's King Of Wishful Thinking) and overrated (Natalie Cole's Wild Women Do). It went on to be certified triple platinum by the RIAA.
27.
Nineteen Eighty-Four,
1984
There are famously two soundtracks to the John Hurt/Richard Burton 1984 film of George Orwell's masterpiece. There's the orchestral score the director preferred, and there's Eurythmics' electronic  soundtrack that Virgin Films and Virgin Records favoured. Both are brilliant and, in the case of Eurythmics, perhaps the most accomplished album in their discography.
26.
Merry Christmas, Mr. Lawrence,
1983
Although he had an acting role, David Bowie didn't provide any music for the soundtrack of 1983's Furyo, as it was known in many countries. His co-star Ryuichi Sakamoto produced the entire BAFTA award-winning score and, when he brought in on-off collaborator David Sylvian for the lyrics to one track, a classic – Forbidden Colours – was born.
25.
Eternal Sunshine Of The Spotless Mind,
2004
Michel Gondry's 2004 classic made us rethink what we knew about time travel, memory and Jim Carrey. Its soundtrack was pinned down by two doyens of Noughties art pop: The Polyphonic Spree (with the film's lead single, Light & Day) and Beck whose moving cover of The Korgis' Everybody's Got To Learn Sometime is the undoubted highlight.
24.
Romeo + Juliet,
1996
Baz Luhrmann's 1996 Shakespeare reboot is a very mixed affair. What other album could place Des'ree, with Kissing You (Love Theme from Romeo + Juliet), back to back with the Butthole Surfers' Whatever (I Had A Dream), before The Cardigans' Lovefool or The Wannadies' You And Me Song? But it's the Radiohead track that is the star attraction here, Talk Show Host.
23.
Performance,
1970
Shot in 1968, Mick Jagger's acting debut was held back by Warner Bros for two years, so worried were they about the movie's graphic sex and violence. The soundtrack was equally powerful, mixing the dark of Ry Cooder with the light of Merry Clayton Singers and a Mick solo track, Memo From Turner. Future Stones collaborator Jack Nitzche also contributes to this seminal piece of 60s Brit cinema.
22.
Beverly Hills Cop,
1984
1984's buddy cop flick delivered one of the most important instrumental themes of the 1980s, Axel F by Harold Faltermeyer. But this album is by and large a wall-of-sound soul-fest with tracks by Patti LaBelle (two of which were also issued as singles), Junior Giscombe and Shalamar alongside, rather incongruously, Glen Frey's hit The Heat Is On.
21.
The Great Gatsby,
2013
Following Romeo + Juliet at No.24 (and with a special mention for the OST to the Lady Marmalade-centric soundtrack to 2001's Moulin Rouge), the music for Baz Luhrmann's sumptuous period drama  was overseen by Jay-Z and is all-killer, no filler with highlights from The xx, Florence + the Machine and Lana Del Rey's Young and Beautiful.
20.
Ferris Bueller's Day Off,
1986
Despite some classic musical moments (Yello's Oh Yeah and Sigue Sigue Sputnik's Love Missile F1-11 being highlights), John Hughes refused to sanction a soundtrack LP for one of his most fondly-remembered film until 2016. Instead he released two tracks himself, painstakingly mailing a 7" (of the Stephen Duffy-produced Blue Room) to his fan club.
19.
The Lost Boys,
1987
The soundtrack to this 1987 Brat-pack horror-com mixes orchestral score (an early work by Skyfall and Spectre's Thomas Newman) with rock songs including an INXS and Jimmy Barnes single Good Times, Roger Daltrey's take on Don't Let The Sun Go Down On Me and – the highlight of the whole set – Echo & the Bunnymen's classic cover of The Doors' People Are Strange.
18.
Rocky IV,
1985
One of pop-rock's biggest belters of the early-80s, Survivor's Eye Of The Tiger, was actually from Rocky III. That reappears here, too, and the band also pop up with the chest-beating anthem Burning Heart and power ballad Man Against The World. Also featured is James Brown's superb Living In America, the overwrought synthpop of John Cafferty's Hearts On Fire and Vince DiCola's Training Montage.
17.
Twin Peaks: Fire Walk With Me,
1992
We're in movie-land here so, although the soundtrack LP to the original Twin Peaks TV series is a bona fide classic (climaxing with Julee Cruise's Falling), let's celebrate the movie's LP which is filled with David Lynch's own music and compositions by Angelo Badalamenti, which reaches a peak with a montage of the TV show's best themes.
16.
Blade Runner,
1982
Ridley Scott's 1982 futuristic film noir was a game-changer for science fiction, as was Vangelis' atmospheric electronic score. But, chances are, you initially bought a bootleg of his album as – despite an ad in the film's closing titles – it went unreleased until 1994. The Director's Cut finally provided the catalyst for the soundtrack's release and in 2007 it was expanded to a 3CD set.
15. S
ingles,
1992
A recent issue of our sister magazine Long Live Vinyl  loved the recent expanded reissue of this album, and with good reason: both the movie and soundtrack played a pivotal role in bringing Seattle grunge to the world, with tracks by artists such as Alice in Chains, Mudhoney, Soundgarden, Screaming Trees and Pearl Jam alongside Chicago's alt-rockers The Smashing Pumpkins.
14.
Drive,
2011
Although only released in 2011, Drive has become one of the current soundtracks to own. Ryan Gosling's portrayal of the unnamed getaway driver in this neo-noir sleeper hit is perfectly scored by Cliff Martinez's intentionally-Euro synthesizer backing, which director Nicolas Winding Refn had selected after he'd fallen in love with his ambient synth tracks for 1989's Sex, Lies, and Videotape.
13.
American Hustle,
2013
David O. Russell's 2013, 10-times Oscar-nominated movie has a soundtrack that oozes 70s excess. There's not one but three tracks from ELO and/or Jeff Lynne, plus Elton's Goodbye Yellow Brick Road, Bee Gees' How Can You Mend A Broken Heart and even a classic from another movie, Wings' Live And Let Die.
12.
Pulp Fiction,
1994
We could have created a chart entirely dedicated to Quentin Tarantino soundtracks, such is his love for that magical crossover between movies and music. The highlights here? Hard to choose between Kool & the Gang, Neil Diamond and the Samuel L. Jackson/ John Travolta's Royale with Cheese dialogue track.
11. Footloose,
1984
Music has the power to change the world… well, in Herbert Ross' 1984 classic it can! In Hicksville, Nowheresville, USA, dancing and rock music is outlawed until Ren McCormack (Kevin Bacon) grooves into town. While the flimsy film is nothing more than a 110-minute pop video, the soundtrack is a belter. Containing six Billboard Hot 100 Top 40 hits, the OST included two No.1s, Footloose by Kenny Loggins and Let's Hear It For The Boy by Deniece Williams.
10.
Natural Born Killers,
1994
This album is as hard-hitting as the movie itself (which was written by Quentin Tarantino, though directed by Oliver Stone). A mid-90s rework of Americana and pulp pop, rubbing shoulders with futurist world collabs (Peter Gabriel and Nusrat Fateh Ali Khan), remixes (Flood overhauls Patti Smith), rap (Dr. Dre and Tha Dogg Pound) and grunge/art-pop mash-ups (Jane's Addiction meets Diamanda Galás).
9.
A Clockwork Orange,
1971
A Clockwork Orange is seminal not just for its music but – even more importantly – for inspiring generations of musicians since its 1971 release. Heaven 17, Moloko and Haircut 100 all named themselves after A Clockwork Orange references while Echo & the Bunnymen signed to Korova, a label named after the film's milk bar. Blur also recreated said bar in their video for The Universal.
8.
The Breakfast Club,
1985
This album did very well to reach so high in our chart because, as well-loved as it is, it only contains one stand-out track. But, it has to be said, that one track is Simple Minds' Don't You (Forget About Me). Interestingly, Simple Minds turned the song down, but Jim Kerr later said: "It makes people feel good. It rocks, it grooves, it is full of pop hooks, great dynamics and a killer chorus. It is also now an icon of a certain generation – thanks to the movie.
7.
Dirty Dancing,
1987
One of a select few albums in our countdown to have spawned a sequel, in this case More Dirty Dancing. But that's not a surprise as this sold more than 30 million copies and spent 18 weeks at No.1 on the US albums chart spurred on, of course, by Bill Medley and Jennifer Warnes' (I've Had) The Time of My Life, Eric Carmen's Hungry Eyes and The Swayze's She's Like The Wind. It went on to be one of the best-selling albums of all time.
6.
Guardians Of The Galaxy, 2014
The most recent movie in our chart, this one rebooted the very concept of the soundtrack album. In fact, it rebooted the concept of a soundtrack with director James Gunn's decision to 'film to the music' (of composer Tyler Bates and songs by The Jackson 5 and 10cc) as opposed to Bates being asked to score to the finished visuals. The sequel's Awesome Mix Vol. 2 is also now a firm contender.
4.
Pretty in Pink,
1986
Perhaps the best of all John Hughes-related soundtracks, this film was even named after a song released five years earlier by The Psychedelic Furs (from second album Talk Talk Talk). A Furs' re-recording sits between the most powerful opening (OMD's If You Leave) and closing songs (The Smiths' Please, Please, Please, Let Me Get What I Want) of any album here.
3.
Purple Rain, 1984
It's impossible to draw lines of delineation between the movie, Prince's acting debut and this soundtrack LP – it's all one big purple blur. Adding Let's Go Crazy, Take Me with U, When Doves Cry and I Would Die 4 U to the title track, it's so hit-packed you could actually rename it "The Best Of Prince and The Revolution".
2.
Trainspotting,
1996
While 80s movies make up the bulk of our Top 40, the two crowning glories go to one movie from the 90s and one from the 70s. Trainspotting was not only the movie of 1996, it was the soundtrack LP of the decade. Such was its popularity, that it spawned a sequel – long before T2 was a twinkle in Danny Boyle's eye – with the release the next year of Trainspotting #2. Both had a point to prove: that the emerging sounds of Britpop and the post-rave sounds of electronic music were not for separate tribes, but for the same people. Hence Underworld (Born Slippy (NUXX)), New Order (Temptation), and Brian Eno (Deep Blue Day) standing shoulder to shoulder with Blur (Sing), Sleeper (Atomic), Elastica (2:1) and Pulp (Mile End).
1.
Saturday Night Fever,
1977
Yes, we've had soundtrack albums that have been bigger than their films. We've had soundtrack albums that have kickstarted an artist's album release. We've even had soundtrack albums that have launched whole careers. But this one goes one stage further, as Saturday Night Fever helped launch an entire genre.
Back in 1977 you might have bought this LP because you loved director John Badham's adaptation of Nik Cohn's short story, Tribal Rites of the New Saturday Night. You might have bought it because you loved the Bee Gees and the music from the film. But – and here's the crux of how this soundtrack takes our No.1 spot – millions of people bought it (and continue to do so) not for either of those reasons but because it is, quite simply, one of the defining albums of the disco era.
A double LP, Side A is a rock-solid Bee Gees Best Of: Stayin' Alive, How Deep Is Your Love, Night Fever, More Than A Woman before closing on If I Can't Have You performed here by Yvonne Elliman. Tavares give their own take on More Than A Woman on Side B while Side C is a throwdown between classical and disco (the Mussorgsky-inspired Night on Disco Mountain) and between Bee Gees (Jive Talkin') and Kool & the Gang (Boogie Shoes).
No.1 on the US album chart for six months straight (and in the UK for 18 weeks straight), …Fever has sold more than 15 million copies. But how on earth do you close such a genre-defining soundtrack LP? With the 11-minute version of The Trammps' Disco Inferno, that's how!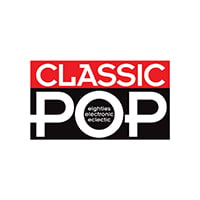 Classic Pop
Classic Pop magazine is the ultimate celebration of great pop and chart music across the decades with in-depth interviews with top artists, features, news and reviews. From pop to indie and new wave to electronic music – it's all here...