Step back in time: Kylie on film & TV
By Classic Pop | March 28, 2022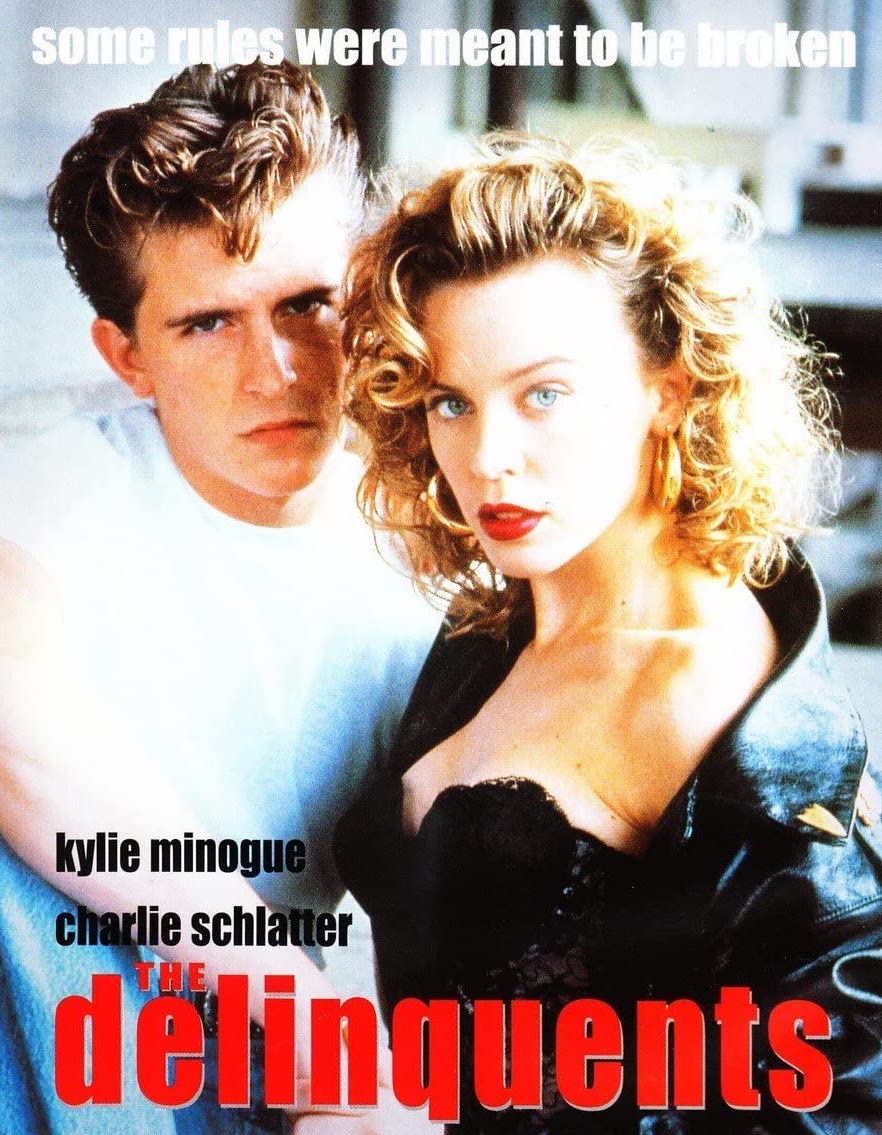 From indelible soap fame to high-camp cameos in multi-million dollar box office smashes via arthouse weirdies, indie slasher flicks and plenty of comedy stints as, well, herself, Kylie's screen career has never been less than varied… By Mark Elliot
Though it was billed as the TV show where '"you won't believe what they get UP to", the Australian soap Skyways – which ran from 1979 to 1981 – is today remembered for little more than being the first entry on Kylie's professional CV, with a brief appearance and two days of filming taking place in the series' first season.
She shared screen-time with Jason Donovan, but she didn't leave much of an impression on him. "I didn't give her a second thought," he wrote in his autobiography. "I was too young to be interested in girls and, if anything, I remember thinking she was a little skinny." It was an inauspicious start to one of TV's most iconic partnerships.
Kylie's developing interest in TV next led to a part in the long-running wartime soap The Sullivans (in a part first pursued by younger sister Dannii). Kylie played a Dutch refugee and appeared in eight episodes set in 1944, but this was to be her last TV role for another four years as she focused on her schoolwork. 
She then took a part in an episode of a chirpy family drama called Zoo Family before signing up for the first Australian soap aimed at children, The Henderson Kids. The show began airing in May 1985 and was Kylie's first long-running role.
She played Char Kernow, a spirited suburban punk, and the show proved a sizeable ratings hit. It was re-commissioned for a second season, but a strange decision had been made to change most of the cast. "I think the biggest mistake I ever made was to sack Kylie," producer Alan Hardy was to later lament.
Then came a brief run on Fame And Misfortune, a comedy about a teenager trying to own his own piano, before Kylie signed up for the show that was to change her life. Neighbours had been dreamt up by the creator of long-running British teatime soap Crossroads as Australia's 7 Network was looking to him for another comparable hit.
The show launched in May 1985 to a sluggish response and, after 170 episodes, the channel decided to pull the plug. It might easily have ended there, but the soap jumped ship to a rival channel and a raft of re-castings and format changes were put in place before it aired again on Network Ten. Kylie's one-time Skyways colleague Jason Donovan found himself replacing the late Darius Perkins in the role of Scott Robinson and, with the show's lighter new approach, ratings began to rise. 
It was soon clear it was the younger characters that were proving the biggest draw for viewers, and Kylie was cast as Madge Mitchell's grand-daughter with a brief to offer a romantic foil to Jason's Scott. Charlene Mitchell would first appear in April 1986 (about two months after Kylie started work in Nunawading Studios) and, by the summer of that year, Kylie was said to be receiving more fan-mail than the rest of the cast combined.
It was quite a transformation for the actress then best known in her homeland as the older sister of Young Talent Time star Dannii Minogue (Kylie would appear with her, singing Sisters Are Doin' It For Themselves, on the show the same year).
As Scott and Charlene's on-off romance built to its inevitable climax of the fairy-tale wedding, the pair's natural charisma was establishing them both as the breakout stars of a broadcasting sensation. The hype went into overdrive for the characters' 1 July 1987 vows – and then there was the small matter of Kylie's smash cover of The Loco-motion, which made it all the way to No.1.
After recording I Should Be So Lucky, she soldiered on trying to juggle the increasing demands of her international pop career and the show's merciless recording schedule, but it was clear something had to give. She quit in early 1988, leaving Jason stuck in his contract there for another 10 months. "I'm not leaving because I think I'm too good for this job," she said. "I feel I have to devote my time to other things now. After all, I can't hang onto Neighbours forever."
With a lag in broadcasting schedules, Kylie remained on-screen in the UK long after she had left the show and her last Neighbours appearance in Britain wouldn't be until November 1989, just a few weeks before her first feature hit cinemas.
The project chosen for her big-screen debut was an adaptation of Deirdre Cash's novel The Delinquents, the tale of the romance between two Australian teenagers in the 1950s; there were echoes of the Scott and Charlene affair, but events in this story were to make a more challenging turn. Filming started in May 1989 and American Charlie Schlatter was signed up to play Brownie Hansen, who would fall for Kylie's Lola Lovell.
The book's more adult themes offered a deliberate anchor in support of Kylie's attempt to mature her work along with her audience, although she was careful not to push things too far. Tabloid hysteria about how much flesh Kylie would reveal made up a good proportion of the movie's pre-publicity, but there was a genuine interest in whether Kylie could pull off this more challenging role.
As it turned out the critics were divided, and, although the film's featured musical cover Tears On My Pillow was pushed back until January 1990 for a single release, there was enough buzz to crown The Delinquents the top movie of the key Christmas season in the UK.
The next few years would see Kylie's musical career dominate her work schedule, taking in the transition from PWL to a more credible run with deConstruction from 1994. That same year, she made a brief cameo in an episode of The Vicar Of Dibley and made a return to the big screen with a supporting turn as Lieutenant Cammy in Street Fighter.
This largely derided action-thriller, based on the hit video game, starred Jean-Claude Van Damme and was filmed entirely on location in Thailand, Canada and Australia's Gold Coast. It was an odd choice for Kylie, but speaks to her can-do optimism about professional opportunities.
"I tried combining music and acting a while ago and was lured to Hollywood to make an action film," she said later. "I was left totally uninspired by that. It seemed like a good idea at the time. Don't ask me why. Now it just makes me cringe when I think about it."
No wonder the next acting role Kylie would accept would be a million miles from Street Fighter's big-budget, Hollywood pitch. She took a part in the short Hayride To Hell, written and directed by Kimble Rendall, who had played with Australian rockers The Hoodoo Gurus.
Kylie plays The Girl, who is helped by a passing motorist. Kylie's character then flees the car and, in his attempt to return her handbag, the motorist is drawn into a series of extreme encounters. Kylie's crazed performance raised eyebrows – Charlene had been feisty, but this was taking things to a new level – but the short received a number of film festival screenings and a late-night broadcast on UK TV in 1996.
Everyone – not least Kylie – would rather forget her part in 1996's Bio-Dome, a star vehicle for American comedian and MTV host Pauly Shore. She played Dr Petra von Kant – a scientist specialising in root vegetables – and if that pitch didn't put off her fans, critics would label the feature 'unbelievably awful'. Kylie was honest about how bad it was, admitting she couldn't even bear to watch it.
A popular cameo in 1997's Comic Relief episode of Men Behaving Badly would contrast sharply with that year's other turns in front of the cameras. Kylie appeared in a short commissioned by the BBC and the Arts Council of England, lip-synching to a recording by Alessandro Moreschi, the famous castrato who had died in 1922. Directed by Sam Taylor-Wood, who would later record with Pet Shop Boys, Misfit made it onto BBC2 and attracted a fair bit of media interest for Kylie's semi-clad appearance.
The timing of Princess Diana's sudden death that year would force Kylie's professional plans into a rapid rethink in more than one way. The album Impossible Princess would get pushed back in the schedules and be subject to a title change, while the Toni Collette film vehicle Diana & Me, featuring Kylie in a short cameo, would end up largely unreleased. 
During 1999, Kylie worked on two Australian features almost back to back. Sample People was billed as an insight into the gangland underbelly of the country's nightlife scene. Kylie played the girlfriend of a mobster boss and didn't have much to do, which was a blessing as the feature bombed on domestic release in May 2000 and never made it to UK cinemas. Its biggest success was a new Kylie track, a cover of The Real Thing, which did decent business on the club circuit down under.
Cut was another edgy film project – a high-concept horror thriller that was better received than Sample People but far from a critical success. Kylie played Hilary Jacobs, who is pierced to death on a sofa, and she starred alongside Molly Ringwald, who had been so memorable in 80s hits like The Breakfast Club. Cut eventually made it onto DVD in the UK, but the film was seen in cinemas elsewhere across Europe and in Australia too.
With Kylie's musical career in renaissance from 2000, there was a noticeable upturn in her acting success in the 21st century. She enjoyed a memorable cameo turn in Baz Luhrmann's enormous hit Moulin Rouge! in 2001, playing The Green Fairy, and hosted An Audience With Kylie Minogue for the UK's ITV network in the same year.
There were small cameos in Australian comedy Kath & Kim in 2004, and she voiced the character of Florence in a 2005 big-screen adaptation of The Magic Roundabout. "Anything that's a challenge like that is interesting to me and will lure me to a project," she explained.
The career hiatus forced on Kylie by her cancer treatment proved little more than a protracted pause on this upwards trajectory when, after starring in The Kylie Show for ITV at the end of 2007, she undertook her highest-profile acting job to date with a guest-starring role in the highly-anticipated Doctor Who Christmas special of 2007.
Voyage Of The Damned was a critical hit and a ratings smash that saw Kylie's Astrid join forces with David Tennant's Doctor in a Titanic-themed space opera that was watched by almost 14 million people in the UK. 
There had been speculation that Doctor Who would signal a sustained shift away from music for Kylie but in fact it proved to be more of a one-off, with only another couple of cameos (one in the BBC comedy Horne & Corden and the other in the Bollywood film Blue) lengthening her acting CV during that first decade of the new millennium. 
Another foray into horror followed with a small part in 2012's Jack And Diane before Kylie took a more substantial role in the French-German fantasy-drama Holy Motors. Her choice was a sound one, as the film got very good feedback, with a number of Film Festival wins and multiple César Awards nominations (France's equivalent of the Oscars).
In 2014, Kylie found herself signing up for a longer TV stretch as a judge on the British and Australian editions of The Voice. In the UK her signing led to an instant improvement in the ratings but, yet again, Kylie's appetite for change led to it being a one-off.
There was another appearance in a comedy series – this time in the recently cancelled Young And Hungry, which ran for five seasons. Kylie appeared in season two and, in a sign that she hadn't quite given up on chasing that elusive Hollywood success, she took a small part in the Dwayne Johnson-starring disaster movie San Andreas, which opened in 2015.
The following year, there was a brief role in the Pierce Brosnan and Liam Neeson vehicle A Christmas Star, but 2017 would see Kylie rejoin former Neighbours co-star Guy Pearce in Swinging Safari in a leading part. Written and directed by Stephan Elliott, creator of The Adventures Of Priscilla, Queen Of The Desert, the comedy was widely anticipated ahead of its launch in January 2018, but its performance in Australia was soft and a wider international release proved elusive.
Following a camp musical cameo in TV's Galavant, Swinging Safari represents Kylie's last major film and TV commitment to date. The calls seem to keep coming for her thespian services but, like Madonna, Kylie has maybe struggled to find the time and focus to shake off her larger-than-life pop persona. On Neighbours, she proved she had the charisma to carry off a demanding part and, for many who grew up in the 1980s, perhaps that image of Kylie as the tomboy Charlene Mitchell will forever be hard to better.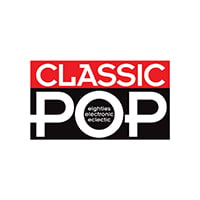 Classic Pop
Classic Pop magazine is the ultimate celebration of great pop and chart music across the decades with in-depth interviews with top artists, features, news and reviews. From pop to indie and new wave to electronic music – it's all here...