The wizards of Oz – How Australian music conquered the world
By Classic Pop | November 26, 2022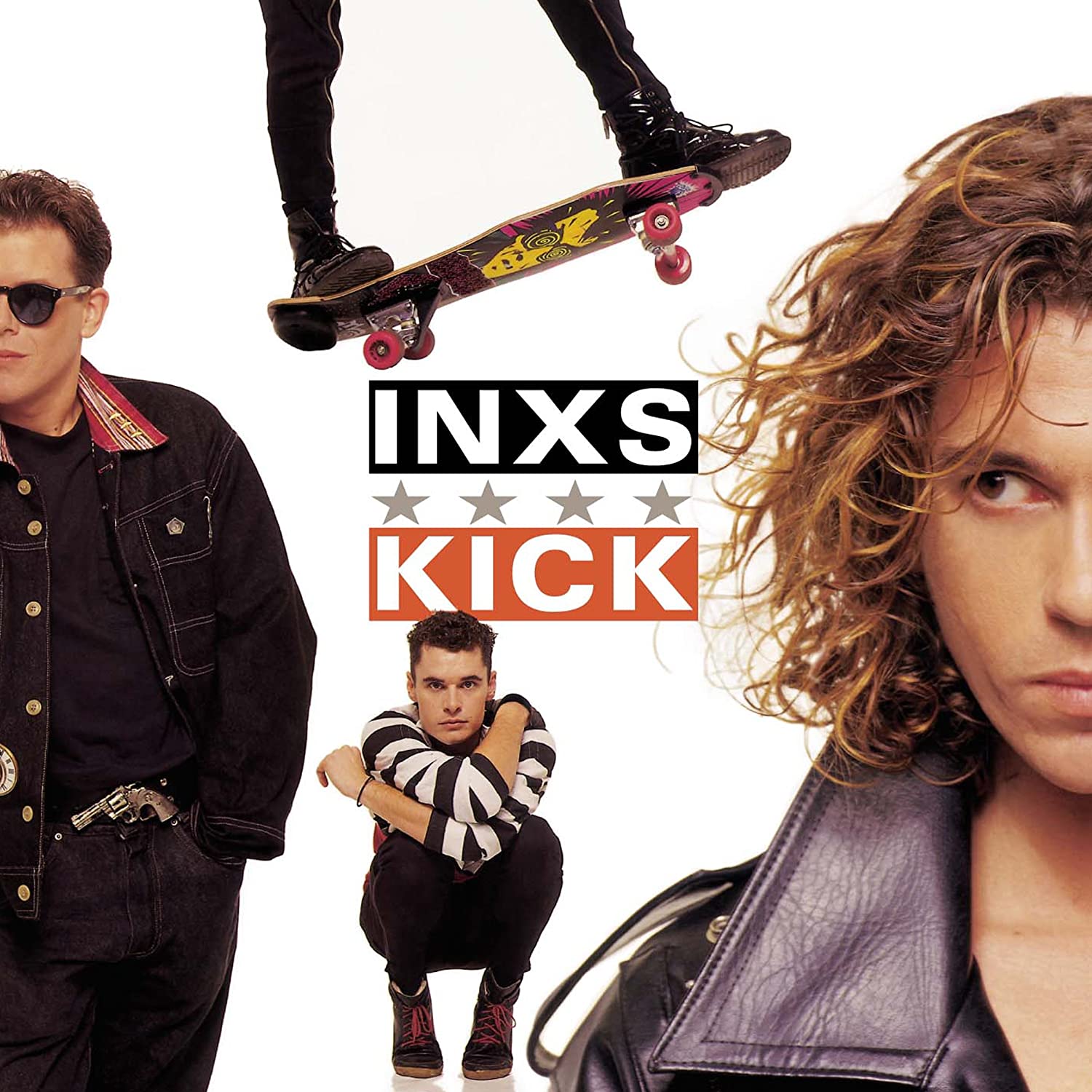 In the wake of punk, bands from a Land Down Under took on the charts… In this article from 2017, Jonathan Wright spoke to Mental As Anything's late vocalist Greedy Smith…
On 16 August 1977, Elvis Presley died. On 17 August, as the news broke in Australia, singer and guitarist Martin Plaza and his art school-formed band, Mental As Anything, hastily rehearsed some Elvis covers.
That night, the Mental As Anything line-up that would endure until 2000 took its live bow at Sydney's Cell Block Theatre.
Meanwhile, if Mental As Anything's singer and keyboardist Greedy Smith is to be believed, across town Michael Hutchence and the Farriss brothers were playing for the first time as INXS on the same day.
Also, around the same time, a band formerly called Farm were making their debut under a new name, Midnight Oil. 
It seems like, as Elvis left the building, a generation of Aussie bands that would find international fame in the 80s entered via the side door. 
Living it up
There's an appealing symmetry in the idea of Sydney's live scene suddenly coalescing in such a way, but it's probably best not to get too carried away.
To understand why these three bands, along with hundreds of others, came to find live work, says Smith, you need to understand the sheer weirdness of Australia's licensing laws through much of the 20th century. 
This was a country where the pubs opened from 10am to 6pm. This gave rise to the "six o'clock swill", when people tried to imbibe as much booze as possible in the hour between finishing work and going home.
"To make money, the pubs had to sell as much beer as they possibly could in that last hour," explains Smith, "so what they did was start building bigger rooms that had these really long bars down one side. In that hour, they could just serve a shitload of beer." 
Then the licensing laws changed and pubs started losing business, not helped by the fact that other kinds of venues were also able to have slot machines on their premises. How were landlords to fill these cavernous spaces?
"In the mid-70s, bands like us started saying: 'Can we play here?'" says Smith. "And they said, 'Sure, you can take all the money you make on the door.'
"It got to the ridiculous level where everybody started doing it and the biggest bands in Australia were driving around with these great big lorries, articulated vehicles, with huge PA systems and lights, and playing in pubs. And in the big cities you could play for six or seven nights a week if you wanted to."
For those about to rock
There are echoes here of the British pub rock scene and Smith, still touring with Mental As Anything, although co-frontman Plaza has lately been missing gigs as he battles cancer, prides himself on his ability to deliver a memorable live show.
Younger members of the audience, who know the songs from their parents' record collections, are impressed because, notes Smith wryly: "They can actually see someone playing something, unlike a lot of modern music where it's people standing behind tables."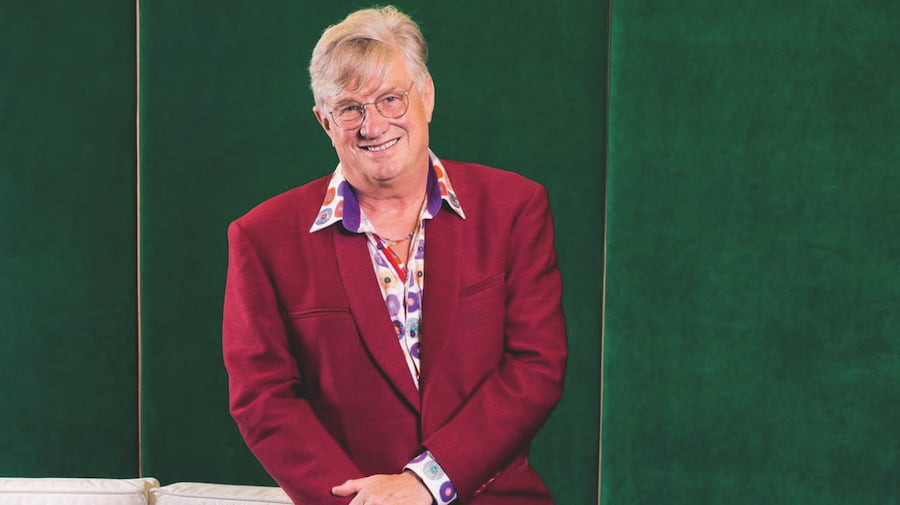 That's not to say that there weren't precursors of this new wave of bands. The Easybeats of Friday On My Mind fame were from Sydney.
The brothers Gibb, although all born on the Isle of Man and raised in Manchester in the 50s, first found success as the Bee Gees after their parents emigrated to Queensland.
Australia had its own first-generation rock'n'roll acts, too, while the British beat boom inspired a generation of Aussie garage bands that can be heard on Down Under Nuggets: Original Australian Artyfacts 1965-1967.
Producer Mike Chapman, who along with Nicky Chinn, produced and wrote for such RAK Records acts as The Sweet, Suzi Quatro, Smoke and Mud, hailed from Queensland and the Australian-raised Olivia Newton-John's turn in Grease made her a global star.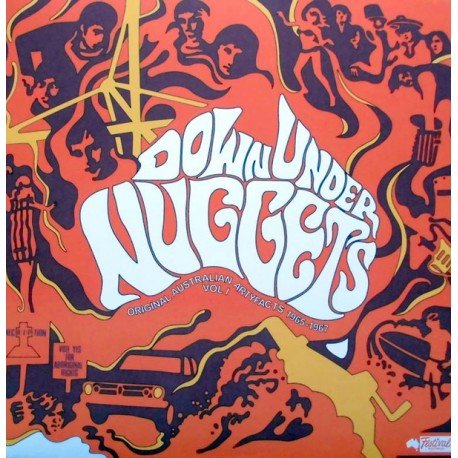 In 1974, the Australian Broadcasting Corporation (ABC) began broadcasting Countdown, the country's equivalent of Top Of The Pops.
"Everybody in the country would watch it," says Smith, and many of those viewers saw Australian artists featured. In 1975, ABC launched a rock radio station, Double Jay (2JJ), in Sydney, which showcased local music. 
By 1977, as the energy of punk made itself known, all the crucial components of an Australian music infrastructure were in place. 
Let there be rock
This was also a decade when many of the country's most influential bands took their first steps. AC/DC were formed by the brothers Malcolm and Angus Young (siblings of The Easybeats' George Young, who co-produced many of AC/DC's albums), who worked tirelessly to export their brand of bluesy heavy rock around the world, overcoming the setback of losing singer Bon Scott in the process. 
From further out in the leftfield, The Saints hailed from Brisbane, and their debut single (I'm) Stranded (1976) was one of the key early punk singles.
Another Brisbane outfit, The Go-Betweens, specialised in arch yet heartfelt pop songs, and would go on to inspire generations of indie bands.
If the price of vinyl on Discogs is any guide to how influential a band is, then the £1,300 you need to pay to secure a first pressing of the band's debut single, Lee Remick (700 copies pressed in 1978 and released via the Able Label), tells its own story. 
From Perth, The Triffids initially enjoyed little success at home, yet the band's brand of post-punk won them a devoted cult following in Europe.
The Triffids split in 1989 and, tragically, frontman David McComb died in 1999 as a result of "heroin toxicity" and "mild acute rejection" of a heart transplant.
In recent years, the band's reputation has grown and grown, and in 2008 The Triffids were inducted into the Australian Recording Industry Association (ARIA) Hall of Fame.
New sensations
Yet if you're looking for a band that triumphantly broke out of Australia to find an international audience and huge mainstream success, look no further than Men At Work. Formed in 1978 in Melbourne, Men At Work were fronted by an émigré from Scotland, Colin Hay, who moved to Australia when he was 14.
In 1980, the band self-released their debut single, Keypunch Operator. For the B-side, the band recorded a little ditty called Down Under. In 1981, the band signed to the Australian branch of Columbia Records. Their single, Who Can It Be Now?, reached No.2 in the Australian charts.
In October, the band released their debut album, Business As Usual, a huge hit in both Australia and New Zealand. Eventually, after much hassling from the band's management, the album was released in North America.
What happened next was remarkable. After supporting Fleetwood Mac on tour and first breaking through in western Canada, the album went to No.1 in the US, as did the single Down Under, aided by a jaunty, self-mocking video. The word "chunder" hurled itself into the global vernacular.
Mental As Anything twice supported Men At Work on treks across America and, says Greedy Smith, the headliners became so ubiquitous that: "Halfway through the second tour we did with them, a lot of radio stations were advertising Men At Work free weekends!"
If Men At Work couldn't sustain their initial success, they conclusively proved that Australian bands could break through outside of the Antipodes. Mental As Anything, too, enjoyed success internationally, notably when Live It Up became a hit after being featured in the 1986 movie Crocodile Dundee, starring Paul Hogan. 
But maybe, ultimately, what you might call a Commonwealth sense of humour held both back. Men At Work, remember, hit first in Canada rather than the US. Greedy Smith says he finds it much easier to connect with audiences in Ontario than across the border in, say, Detroit.
A shared heritage of Monty Python, Carry On flicks, and Peter Cook and Dudley Moore, says Smith, may help explain this.
In contrast, INXS looked like a band that could cut through internationally almost from the off. In Michael Hutchence, they had a charismatic, handsome frontman.
Just as importantly, the band also had a fierce work ethic. And it probably didn't hurt that Hutchence's romance with Kylie Minogue connected them with younger pop fans. 
In 1987, everything came together for INXS. Kick, the second of three successive INXS albums produced by Chris Thomas, who worked as an engineer on The Beatles' White Album, helped Pink Floyd mix Dark Side Of The Moon and oversaw The Sex Pistols' Never Mind The Bollocks, had a radio-friendly sheen, yet conveyed the toughness and tightness of a now seasoned live act.
It reached No.3 in the Billboard charts, and spawned international hit singles in Need You Tonight, New Sensation and Never Tear Us Apart.
If follow-up X (1990) wasn't quite as successful, it nevertheless maintained the band's high profile, and lead single Suicide Blonde was another international hit.
The band INXS also made tabloid headlines around the world surrounding Michael Hutchence's relationship with Paula Yates and his death, aged just 37, in 1997. 
Midnight Oil similarly found international success in the latter part of the 80s. Again, this was in great part the result of sheer graft. Diesel And Dust (1987) was the band's sixth album, a political record informed by a 1986 tour of the Australian outback undertaken with indigenous groups Warumpi Band and Gondwanaland, and dubbed Blackfella/Whitefella. 
The righteously angry Beds Are Burning, a song that dealt with land rights, went Top 10 in the UK and reached No.17 on the US Billboard Hot 100.
In the wake of the band's demise in 2002, singer Peter Garrett went on to become a Labor politician, serving as a minister between 2007 and 2013.
Daring to dream
Completing the Australian invasion of the international charts, albeit with a strong New Zealand influence in the shape of principal songwriter Neil Finn, Crowded House formed in Melbourne in 1985 following the demise of new wave band Split Enz, a band that featured Finn and brother Tim, and whose I Got You made the UK Top 20 in 1980.
If Split Enz, all clothes in primary colours and angular riffs, sometimes seemed to try too hard, Crowded House from the off seemed rooted in 1960s guitar pop.
Finn sometimes came across as a reluctant frontman – a personal memory, after Crowded House headlined the Fleadh in 1995, the band held an aftershow party in a swanky London hotel, Finn politely showed up but seemed far happier playing Beatles tunes on a grand piano than mingling – his gift for melody was undeniable.
For evidence, listen to Don't Dream It's Over, Better Be Home Soon and, most of all, Weather With You. 
"[New Zealanders are] very big on melody," says Greedy Smith. "I always thought that was a UK thing, too. When we were playing around with bands in the UK, it seemed fairly similar. American bands, I don't know, they just play slightly differently… American music is very round, it's got round sounds."
There were others, too, who enjoyed international hits in the 80s: Rick Springfield, who started out as a member of Adelaide band Zoot, a group that gave the world a heavy rock cover of Eleanor Rigby it never knew it needed, won a Grammy for Jessie's Girl (1981).
Air Supply of All Out Of Love fame so personify US radio-friendly soft rock that it's somehow a surprise to discover they hail from Melbourne. Icehouse, formed as Flowers in Sydney in 1977, enjoyed a synth-pop hit in 1987 with Electric Blue. 
As the 80s gave way to the 90s, Divinyls' oh-so-knowing I Touch Myself, a paean to the joys of female eroticism, brazened its way past the censors to become a global hit.
Sadly, vocalist Chrissy Amphlett died in 2013 of breast cancer and complications arising from multiple sclerosis.
Release the bats…
In recent years it has seemed like the musicians that have come out of Australia have somehow been less identified with the country, that's perhaps partly because culture itself, in the age of the internet, has gradually become more international.
When every tune in the world is available instantly on YouTube or Spotify, and English is the world's lingua franca, what does it matter where the music was created? 
Or maybe it's because, according to Greedy Smith, the gig circuit in Australia now pales in comparison with previous years.
"The live scene in Australia has now been reduced to festivals and pubs that don't pay," he says, slightly gloomily.
It doesn't, for instance, seem to have stopped the recent rise of Tame Impala, the most internationally successful band among a clutch of neo-psychedelic groups, largely heralding from Perth.
Nevertheless, the importance of live gigs to the story of Australian music constantly reasserts itself. To return to the late-70s, Melbourne band The Boys Next Door, fired by the possibilities of punk embodied in The Saints and Radio Birdman, played hundreds of shows.
This was, says Smith, a time when Melbourne had a reputation as a city where bands weren't allowed to play covers, a rock'n'roll city and one with demanding audiences. 
In 1980, Boys Next Door changed their name to The Birthday Party and moved to London. Their performances, embodied in tracks such as the near-demented Release The Bats, had a huge effect on the burgeoning Goth scene. 
In 1983, the band split, but singer Nick Cave was just warming up. Over a subsequent career that's seen him adopt a persona akin to a lovelorn preacher-balladeer, he's produced music that's constantly challenging yet rooted in melody. 
Australia's 10 best tracks
The Bee Gees –

I Started A Joke
Before disco, the brothers Gibb specialised in the kind of melancholy pop Morrissey made a career out of. 
The Saints –
 (I'm) Stranded
Initially self-released and pre-dating debuts from the Pistols, The Clash and The Damned, a punk blast that sounds as vital today as it did 40 years ago.
AC/DC –
Highway To Hell

One of AC/DC's finest moments, although sadly prescient for the way its lyric seems to anticipate the hard-living Bon Scott's early demise.
Men At Work –

 Down Under
A record that was once annoyingly ubiquitous now sounds charming, funny and knowing.
INXS –
Original Sin
Funky and taut, INXS's first Australian No.1 conveys a sense of a band on the cusp of finding the sound that will make them international stars.
 The Triffids –
Wide Open Road
David McComb's best-loved song evokes both the space of Australian landscapes and the melancholy of failing to connect.
The Go-Betweens –

 
Streets Of Your Town 
Jangly pop with a dark heart revealed by songwriter Grant McLennan's lyrics. "Watch the butcher shine his knives/and this town is full of battered wives".
Crowded House –
 Weather With You
A paean, says Neil Finn, "to creating your own weather" and "making your own environment, always".
Nick Cave And The Bad Seeds –
Red Right Hand
A song that melds the menace that was Cave's stock-in-trade with The Birthday Party to the Bad Seeds' more expansive, cinematic sound.
Kylie Minogue –
 Can't Get You Out of My Head
Co-written and produced by Cathy Dennis and Rob Davis, a cool yet infectiously catchy slice of pop that went to No.1 around the world. 
Want more from Classic Pop magazine? Get a free digital issue when you sign up to our newsletter!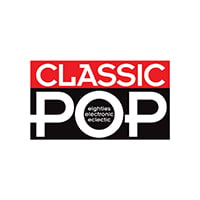 Classic Pop
Classic Pop magazine is the ultimate celebration of great pop and chart music across the decades with in-depth interviews with top artists, features, news and reviews. From pop to indie and new wave to electronic music – it's all here...