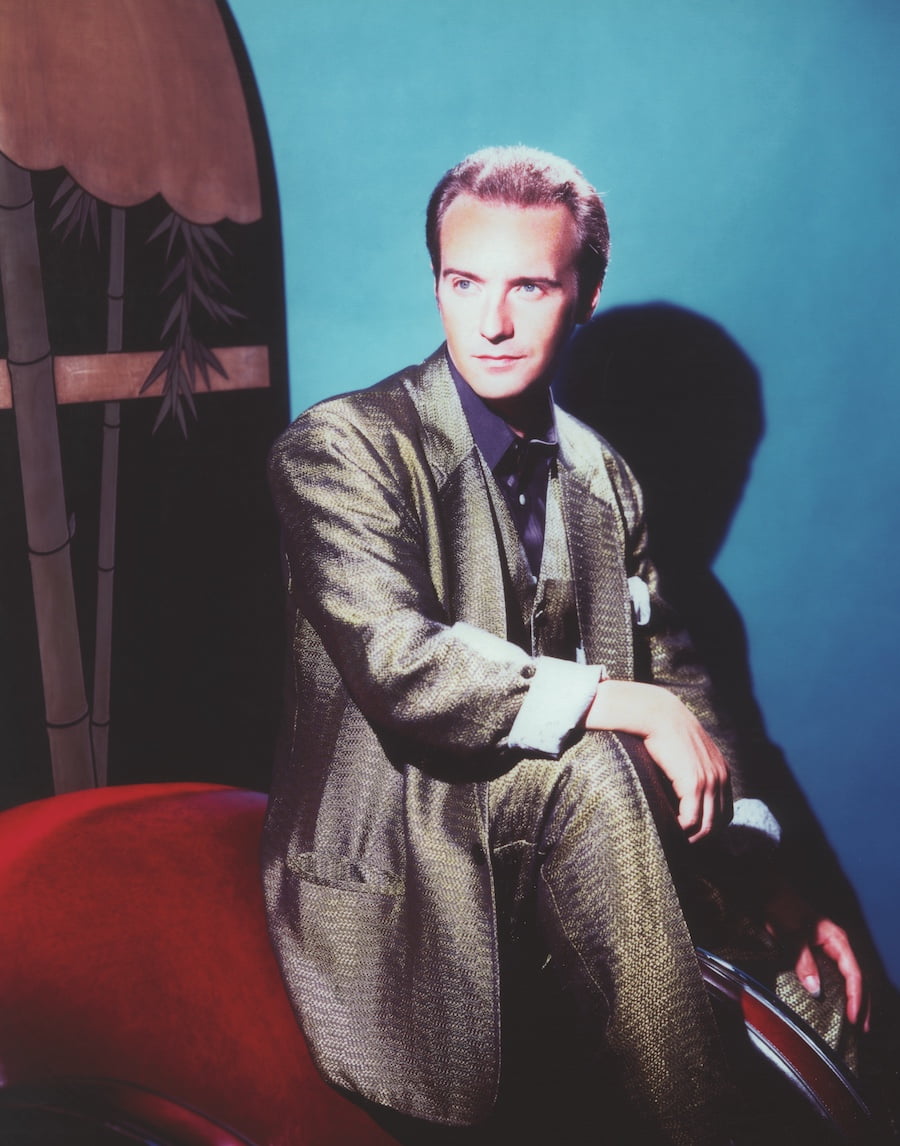 With his debut solo album The Gift recently reissued as a lavish boxset, Midge Ure recalls his annus mirabilis – when not even Joe Dolce could stop him hitting the UK top spot…
If rock stars have, to borrow Neil Tennant's famous phrase, an 'imperial phase', then 1985 found Midge Ure scaling the dizzy peak of his.
It was a year that began with Band Aid's box-fresh Do They Know It's Christmas? at No.1 in the charts, and closed out with a triumphant show at Wembley Arena.
Between those festive bookends, the 31-year-old singer, songwriter, musician and producer had also released his debut solo album, landed a No.1 single and helped pull off "the greatest show on Earth" as one of the architects of Live Aid, at which he also performed as part of his day job fronting Ultravox.
"They were heady times," says Ure, with no small understatement, when Classic Pop catches up with him over Zoom at his home studio in Portugal, some four decades later.
"Sometimes these things just come together. Band Aid would never have happened if I hadn't built a recording studio in my garden in Chiswick.
"That's where the song was conceived, and without it, I'm not sure it would ever have seen the light of day. So that was quite something, and that kind of put everything else on ice.
"We did Live Aid, then I went on my solo tour. It was staggered and broken up. There was no timeline for any of this."
Midge's solo album, The Gift – which is being reissued as a deluxe boxset next month – was equally unplanned and spontaneous, and equally in debt to that garden studio.
"It was never meant to be an album," Ure explains. "It had been my lifelong ambition to build my own studio, and I was in the middle of trying to figure out how it all worked.
"Basically, I bought a load of manuals, and some equipment came with it," he laughs. "So I started dabbling – doing some instrumental bits, and whatever. And when the record company heard it, they said, 'that's an album'.
"I told them it wasn't. I said it was a bunch of instrumentals and some pop songs – songs that were a bit lighter and less intense than the Ultravox stuff. But they insisted. So I made an album without actually realising I was making one."
The Gift came together in a relaxed, ad-hoc manner, with the singer recruiting Danny Mitchell, of Scottish new wave duo Messengers, as his songwriting wingman. "Messengers were my guinea pigs," says Ure.
"I had Danny and Colin [King] down from Glasgow, in doing demos while I was playing at being an engineer. And it just kind of morphed into working together on the album."
With the serendipity that came to define the entire process, one of the demos his house guests left behind was a little number called If I Was.
"I'd done some of the instrumental stuff first, because that's the easy bit for me," says Midge. "The music just seems to come out, whereas lyrics take a bit more focus and effort.
"So, sitting there in my very clean new studio, without an idea in my head, I started going through some tapes, and one of them was this song of Danny's. I took it and rearranged it and kind of turned it inside out, and that became the track we all know."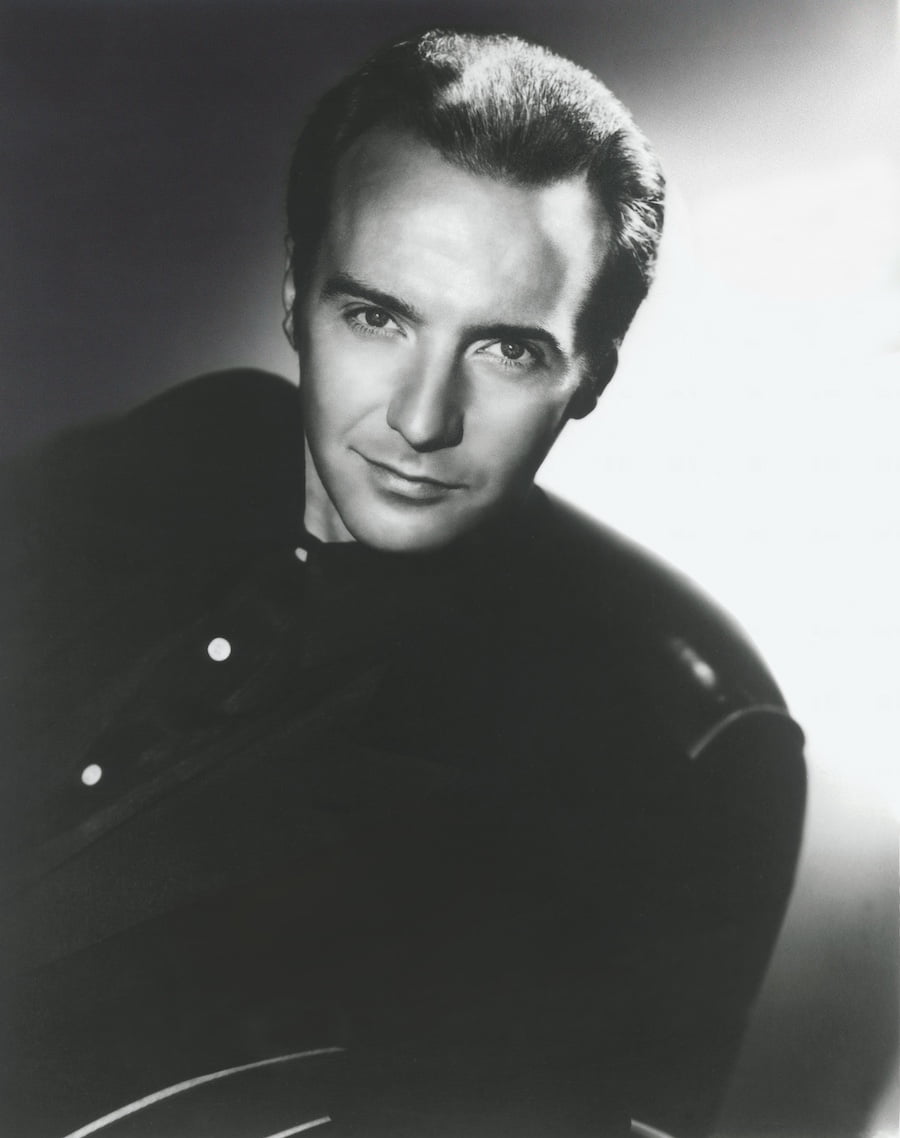 The song's breezy bassline was provided by Level 42's Mark King, one of several star players – Heaven 17's Glenn Gregory and Big Country's Mark Brzezicki also make appearances – recruited by Ure for the album.
"I bumped into Mark in Swansea Top Rank, of all places. I think we were there for a Radio One Roadshow, or something like that, so I asked him if he'd come in and play.
"He ended up playing the most simplistic bassline you could think of – it was incredibly basic for him. He showed great restraint by not slapping all over it."
Released as a single in September 1985, If I Was topped the charts in the UK and Ireland, and breached Top 10s around the world (though not in the United States, which continued its stubborn indifference to all things Ultravox-related).
All this from a man, of course, who had previously had one of the most infamous near-misses in chart history – when Ultravox's Vienna was kept off the top spot by Joe Dolce's Shaddap You Face.
Did If I Was finally lay that particular ghost to rest? "That ghost will never be laid to rest," laughs Midge. "It's the novelty factor. That's why people are still talking about Vienna today. If it had got to No.1, no-one would be bothered…"
The album, meanwhile, was denied pole position by Kate's Bush's Hounds Of Love, which is surely less galling than Shaddap You Face.
"I bought Hounds Of Love, so I probably shot myself in the foot there," smiles Ure, who went on to record a duet with Kate for his 1988 follow-up album, Answers To Nothing.
Despite the lack of a guiding principle – "there was no concept to the album, because it wasn't supposed to be an album" – Midge is pleasantly surprised by how well the record (which was mixed at his house in the non-more 80s pop star hangout of Montserrat in the Caribbean) has aged.
"Going back and listening to it, for the reissue, I'd say it kinda still works," he says. "It's still this weird hybrid of simplistic pop songs and instrumental music, which shouldn't work. But it sort of does."
As with Chrysalis' ongoing Ultravox reissues, Ure had hands-on involvement with The Gift deluxe set, which expands the album to a whopping 58 tracks across four CDs.
"They really dig deep," he says. "They've been through the archives and found these old tapes covered in spider's webs and cleaned them up and digitised them. It's kind of a Frankenstein thing – they stick some electricity through it and up pops this thing that sounds absolutely spectacular."
It's not just the original album that's had a bolt of lightning through it – a treasure trove of demos and remixes have been spruced up, too, including Midge's first solo hit – a 1982 cover of Tom Rush's No Regrets that was also a 1975 success for The Walker Brothers – and his take on David Bowie's The Man Who Sold The World.
Originally recorded for the 1983 film Party Party, the latter has gone on to have an unexpected afterlife, racking up more than 26 million streams on Spotify, thanks to its use on the video game Metal Gear Solid V.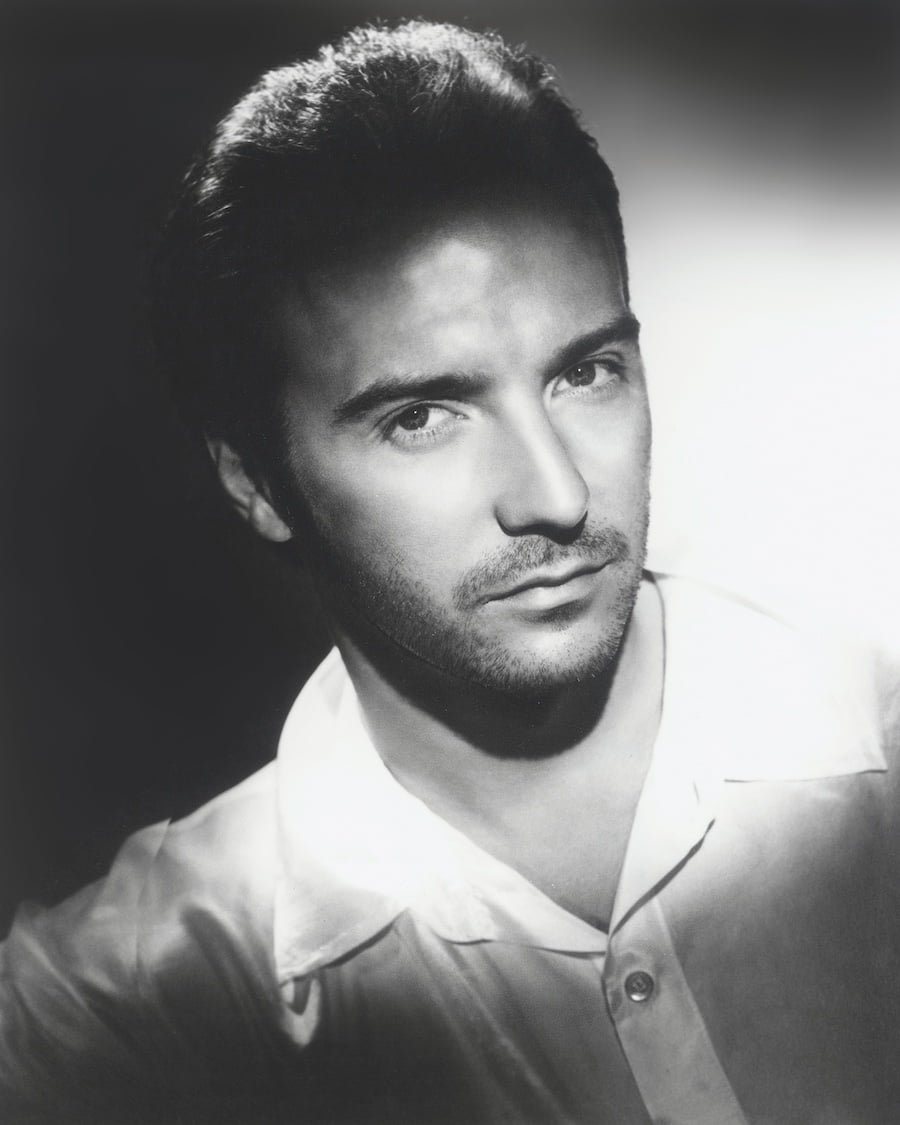 The fourth disc is a complete recording of that December '85 Wembley show. "I turned it down initially," recalls Ure. "It was [promoter] Harvey Goldsmith who convinced me to do it. And it was a joy."
Songs from the Wembley setlist featured on the album include Fade To Grey – co-written by Midge during his days with Visage – and, surprisingly perhaps, a festive encore of Do They Know It's Christmas?
"I'd completely forgotten about that, I have no recollection of it whatsoever," he says. "It's a complete blank."
Arriving for the show, Ure found a touching note from his Band Aid co-creator, Bob Geldof. "This was not long after Live Aid, when Bob was a spokesman for a generation.
He was a quasi-politician – he was out there talking to the UN, he was accosting Margaret Thatcher… He was one of the most famous people on the planet.
"And backstage, before the show, there was a big bunch of flowers, with a note from Bob that just said, 'You lucky bastard – I wish I was you'. And I thought that was quite poignant – because he'd been taken away from what he was cut out to do.
"He wouldn't be allowed to do that again for a long time because he was now this political figure, whereas I was relatively unscathed by the whole Band Aid thing.
"He was bigger and taller and louder than me, and he was out the front, while I managed to sneak out of the back door and return to being a musician."
And a highly in-demand, chart-topping musician at that. So how did the rest of Ultravox respond to his solo success? "I think they wore a very gracious face," smiles Midge. "I can imagine there was a bit of worry. But I had no intention of leaving. I loved being in Ultravox."
As it turned out, the band's next album, U-Vox, would be the classic line-up's last for more than 25 years. And Ure is under no illusion that those 'heady days' of the mid-80s precipitated the band's fracture.
"I couldn't have anticipated Band Aid coming along and disrupting everything," he remembers. "I couldn't anticipate that that would be the beginning of the end of Ultravox. You just had to kind of roll with it all. And it all culminated in that one period, which was quite hectic.
"I suppose that period also maybe rang the death knell on me as a workaholic," he adds. "I didn't have a family at that time [though he was a newlywed: somewhere in his frantic schedule, Midge had found a window to marry his first wife, TV presenter Annabel Giles, on 30 December, 1984], so I could just think of me.
"I was like, 'Yeah of course I'll produce your record, of course I'll direct your video…' When somebody allows you the keys to the toybox – when they open up the doors of Hamleys – you're not going to say no. And I had a ball."
As someone who had spent the first decade of his life in a one-bedroom tenement flat in Glasgow's Cambuslang, did the jet-set rock star life feel even more extraordinary?
"You adapt incredibly quickly," admits Ure. "The hedonism of suddenly having money, is crazy.
"And you do go a bit mad. But the novelty wears off quite quickly, when you realise it's all just… stuff. And even at the time, I think I knew I wasn't going to stay  at this level for the rest of my life. You're riding the crest of a wave."
And waves eventually crash? "Yeah. There are moments in life where you'll get those kind of elations – and then the next week you're not in favour. Sometimes you're a genius and the next you're a moron. That's how life is. You can't take any of it too seriously.
"So for me to sit here, still being allowed to do this job and still out there doing my stuff, I feel incredibly lucky. I guess we're the first, or maybe the second generation of musicians to actually do it – 30 years ago, you couldn't have dreamed of seeing an 80-year-old rock star playing Glastonbury.
"On my gravestone, if I ever have one, it'll say I was a working musician," adds Midge. "Because that's what I am. And it's a job that can take you into the realms of stardom or obscurity – sometimes week by week."
Pushed to pick a personal favourite from The Gift, Midge opts for the title track – an angular paean to the Scottish architect, designer and artist Charles Rennie Mackintosh that captures something of Vienna-vintage Ultravox's stately atmospherics.
"He was a genius," says Ure of his muse. "He didn't just design buildings – he designed every door handle, every handrail, every hinge. Then he turns his hand to painting, and he's exceptional.
"And you think, 'My god, what kind of a brain can do that?' At a time when everything was dark and Victorian and sombre, he turned the light on."
James Ure OBE, ventures Classic Pop, is a bit of a Mackintosh himself: a man who not only writes, plays, sings and produces the songs, but will paint the studio walls and wire up the mixing desk first.
"Maybe – but I very much doubt that someone will write a song about me in a hundred years' time," he demurs.
You say that, but The Gift is already closing in on 40 years old, and here we are, still talking about it.
"That's true," says Midge, with a grin. "Only another 60 to go…"
All images (c) George Hurrell
Paul Kirkley
Paul Kirkley is an award-winning writer, interviewer, TV critic, columnist and composer of self-aggrandising mini biogs. His favourite bands include Marillion and Girls Aloud, and not many people can say that. His proudest CP achievement is memorising all 23 members of Bucks Fizz (and associated spin-offs).