Soft Cell interview: "Being a pop star was a weird secret I had to keep to myself"
By John Earls | October 24, 2023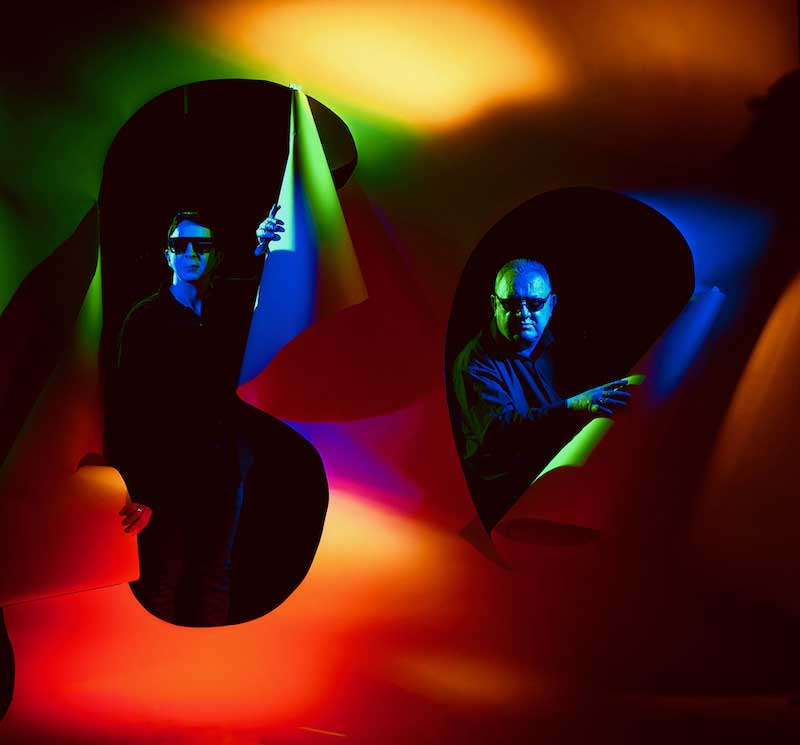 Re-examining work from both ends of their career, Soft Cell have just released two companions to 2022's comeback album *Happiness Not Included as well as a mammoth boxset of their influential 1981 debut, Non-Stop Erotic Cabaret.  In this exclusive interview, Marc Almond ponders whether this means Soft Cell are a proper band again, while Dave Ball discusses for the first time in detail the horrific accident which left him in an induced coma…
Many bizarre experiences have happened in Soft Cell's three eras across the 45 years since Marc Almond and Dave Ball met at Leeds Polytechnic.
Becoming accidentally massive pop stars thanks to releasing an obscure Northern Soul cover as their second single is just part of Soft Cell's brilliantly mad and madly brilliant career.
After their huge 2018 comeback show at London O2, Soft Cell toured their classic 1981 debut album Non-Stop Erotic Cabaret in full three years later.
One of Soft Cell's most ambitious adventures caps the celebrations of that album. on 20 October, Non-Stop Erotic Cabaret was released as a lavish 6CD boxset.
In the spirit of the original album, it's a more inventively compiled deluxe edition than most boxsets: for every track, there are instrumental and extended versions – both the original and new 2020s 12" mixes.
That's in addition to more regular extras such as B-sides, demos, vintage live recordings and the singles and B-sides that didn't make the album, famously including Torch, which Almond and Ball have long since publicly regretted not putting on Non-Stop Erotic Cabaret.
It's little wonder the idea of such a grandiose statement would never have occurred to Soft Cell when they were making Non-Stop Erotic Cabaret in a Leeds bedsit 42 years ago.
"If someone had said then that what we were doing would become a boxset, I'd have reacted with disbelief," admits Marc. "I wouldn't have dared hope to have the life and success I've been lucky enough to have enjoyed. I've met extraordinary people and even worked with some of them, making wonderful lasting friendships."
Dave adds: "It was one little album with 10 tracks. Turning that into a 6CD boxset? I don't know. Even now, when I first heard the idea, I thought: 'That sounds overblown!'"
"Boxsets are just lovely things to have," continues Almond. "That physical evidence of having been part of something, it means so much. I'm really happy about the new Non-Stop Erotic Cabaret boxset."
Soft Cell finished touring in the UK by playing the huge Radio 2 In The Park festival in Leicester on 16 September, appearing alongside Kylie, Tears For Fears, Bananarama and Pretenders.
Their own headline shows have continued to celebrate their debut, as Marc ponders: "Playing Seedy Films live is particularly great from our debut. The visuals are astonishing, and I get to interact with the backing singers. It's just the most fun to do."
That Soft Cell have played live again at all is emotional, following Ball's recovery from a broken back suffered in March 2022, when he fell down the stairs at his home in South London.
The keyboardist was in intensive care for several months and is still unable to walk properly. Always drily funny company, Dave recalls his hospital trauma with typical self-deprecating honesty.
"Life was a weird blur for three or four months," he remembers. "I don't remember much about what happened, I just remember waking up in hospital. I was pretty much unconscious for about two months, as I was in an induced coma.
"I was so medicated, I was on everything, from morphine upwards. I was even on fentanyl, and that's the stuff that killed Prince. I only realised how serious it was when I was awake enough to have visitors. They were looking really worried at me, so I was thinking: 'I'm quite ill, aren't I?'
"I had about eight different metal attachments coming off the drips intravenously into me. I was like a walking pharmacy. Some of that was quite pleasant – and some of it certainly wasn't."
Almond was obviously horrified to learn of his bandmate's injuries, saying: "I was shocked, as I know many fans were. It's hard for all of us getting older, facing any issues.
"Dave has done so well since he was in hospital. It's been amazing to be back on stage with him. We have such a long history together, and I think when fans see him at the shows now, they're always so happy."
With grim timing, Ball's accident happened two months before the release of *Happiness Not Included, Soft Cell's first album for 20 years.
Reaching No.7 in the UK, it returned them to the Top 10 for the first time since second album The Art Of Falling Apart in 1983.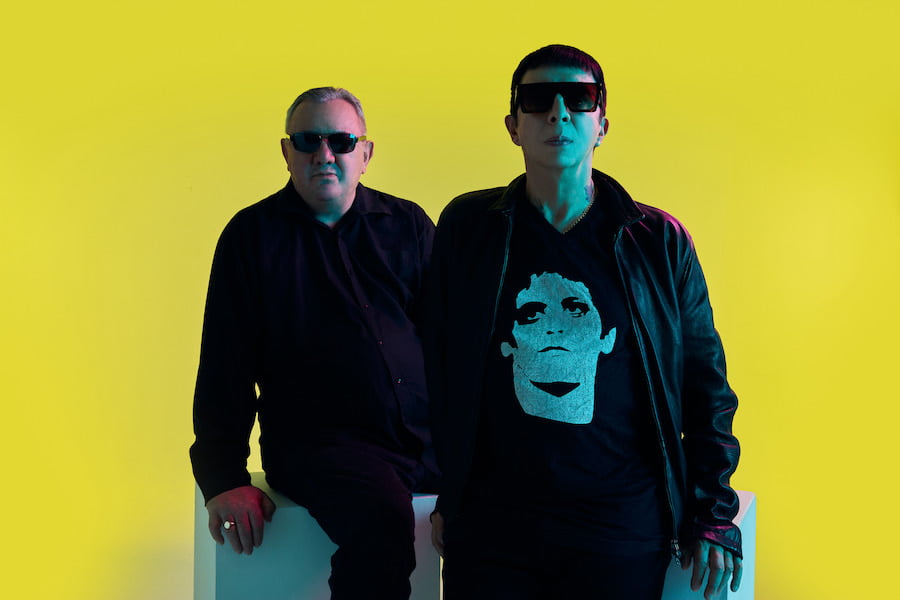 "Learning that the album reached the Top 10 was exhilarating and frustrating," laughs Dave. "None of the hospital staff knew what I did. If I'd started saying, 'I'm in the Top 10!' they'd have thought I was hallucinating and gone: 'I think we need to lower his dosage.' Being a pop star was a weird secret I had to keep to myself."
Since he was discharged from St Thomas' Hospital shortly before Christmas 2022, Ball has endured a spinal infection and an ulcer on his right leg, developed while trying to walk with crutches.
He admits his recovery has felt "like it's one step forwards but two steps backwards" at times, but he looks well and calm when talking to Classic Pop. "I was very zen about my recovery," he shrugs, his gruff Lancashire voice even deeper as the result of a tracheotomy during his recovery.
"I knew I had to listen to what the doctors told me, but otherwise I'd try to think about life outside the hospital room. I'm trying to be more focused with my life now.
"I can be a bit lazy. Before, if someone phoned me to say: 'What are you up to? I'm in a bar round the corner,' I'd be: 'Ooh! See you in five minutes.' Now, I'm trying harder to concentrate."
He shows Classic Pop the spare room that he's converted into a studio, with keyboards, a laptop (excitingly, what look to be new song titles are on the screen) and a lovely city view across London.
RISING TO THE CHALLENGE
Although Dave can walk on crutches, he's used a wheelchair to get on and offstage for Soft Cell's summer shows, reasoning: "Stages are fraught, because there are so many cables that I could have tripped over. I don't get stage-fright, but I had getting-on-stage-fright. After the leap of faith for the first show, it's been fine."
Enjoying being back in front of crowds, Ball doesn't see himself as part of the studiedly menacing synth duo keyboardist template as Ron Mael or Chris Lowe, insisting: "Hey, I smile at our shows. Any looks of concern I have are because I'm worried my synth might be going out of tune. That's especially true of the older synths. The newer synths, they're more solid."
Although Marc's used to playing solo gigs, this summer was the first time Soft Cell have performed big outdoor shows in their career.
"There had to be some changes to the songs," says Almond. "We had to close the gap between the old analogue sounds and the new digital tracks.
"For me, mentally it's more challenging than my solo shows, because the keys to Soft Cell's songs are harder for me to hit. But it's been a great experience – often challenging – but the audiences have been really receptive and welcoming."
As the new Non-Stop Erotic Cabaret boxset makes clear, playing to 10,000 fans in a field in Essex with OMD and Heaven 17 is a very different proposition than the album's original shows.
Songs from TV appearances on the Oxford Road Show and The Old Grey Whistle Test have a more heightened drama.
"We weren't used to television," remembers Dave. "Really, we weren't used to performing at all. We'd done a few little club shows before Tainted Love, but that was about it.
"Doing those TV shows was more of a challenge for Marc, but he rose to the occasion. He'd started off in performance art, so straight away he was into the idea of how he could present himself on screen. It meant I could skulk around in the background, looking intense."
The instrumentals disc is Ball's favourite of the boxset's extras, as they highlight his approach to songwriting. "I've always tried to strip stuff away," he muses.
"I like to see how little we can get away with: can I bring a track in with just four bars? It makes a song more dynamic and powerful, and it leaves more space for Marc's vocals.
"I don't want to make a melody too obvious, as it means Marc can bring his own ideas in more easily. Once Marc adds his vocals, we rebuild the track around them. Or maybe it's that, being lazy, I always do as little as possible!
"A lot of the music I like is minimal. As well as obvious influences like Kraftwerk or Suicide, a lot of Northern Soul doesn't have a lot going on. With Motown, you mostly just hear the toplines, but if you listen to the background, there's always some clever stuff whirling away.
"That's why I like the instrumentals disc, because it brings out aspects you don't otherwise hear. Take my sound away, and a voice on its own isn't as effective, even if you don't immediately hear that it's what offsets the vocals. It's the two things together that works."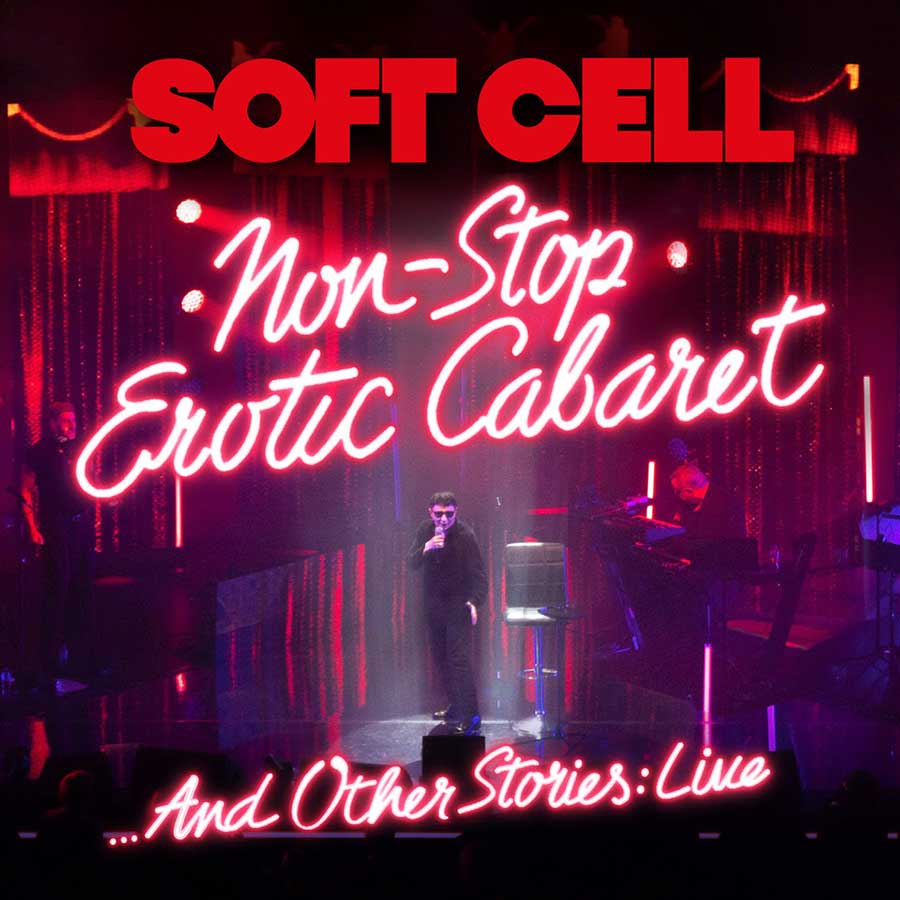 Almond sees consistencies in Soft Cell's songwriting, too, stating, "Dave and I have always dealt with themes meaningful to me: a kind of warped and disappointed view of the world, now or in the future.
"In the end, there's a thread of optimism that comes with accepting who we are, and where we are in the world. I don't need to know the truth about everything.
"It's too much, and too often it's a burden, in light of what we as individuals can do about it. Finding your own truth is a survival mechanism I've had to live with. I prefer facts to opinions or truth."
MUSICAL YOUTH
A key example of Ball's musicality is the boxset's new mix of the haunting ballad Youth. "That song always had a lot of cinematic potential," he reflects.
"It's a minimal, filmic track, and the original video that Tim Pope directed for Youth was fantastic: Marc's face superimposed on various Super-8 films. I enjoyed remixing that, reshaping it so that it motors along. Youth is like early ambient music, with its floaty feeling."
Alongside Non-Stop Erotic Cabaret's boxset, the other end of Soft Cell's career has also been expanded. *Happiness Not Included now has companion discs *Happiness Now Extended – new longer versions of all 12 songs, by album co-producer Phillip Larsen – and *Happiness Now Completed, adding 12 extra songs from the album sessions.
The likes of the electro Strange Kinda Dance and glam stomp Jukebox Head show just how prolific Almond and Ball were after 20 years away.
"It was always difficult choosing the songs to go on the album, but brevity was key," believes Marc. "Quite a few songs we did never made it to either version of the album, and nor will they. If a track reaches either the final album or it's part of an expanded release, I like it enough.
"I think *Happiness… is really good. The songs are strong. I'm really proud of it, but let's see what the passing of time does to it – hopefully it'll pass that test."
Dave cites the extraordinary rock'n'roll era-style murder ballad You Kill Me as a favourite outtake on …Completed, using it as an example of how Soft Cell's writing gets shaped.
"The backing track on that was particularly minimal," he discloses. "What Marc did to it was brilliant. When I got Marc's vocals back, I was: 'Woah, what's this?' I wondered what the track even was. Marc took You Kill Me somewhere I'd never have thought of, and I can't take any credit for it."
Ball has already written eight new "potential contenders" for Soft Cell's next album, revealing: "I'm trying to get more of our old sound back in, but to make it modern so that the original feel is brought kicking and screaming into the 21st century."
Does this all mean that Soft Cell are officially back functioning as a proper band? "I don't really know what a proper band is, if we ever were a proper band or if we are," counters Almond. "When we work together, I suppose Dave and I are a proper band."
"So long as we're able to continue, I hope we'll do this for a few more years," smiles Ball. "I don't intend falling down any more stairs in the near future, and I'm not going stagediving any time soon either."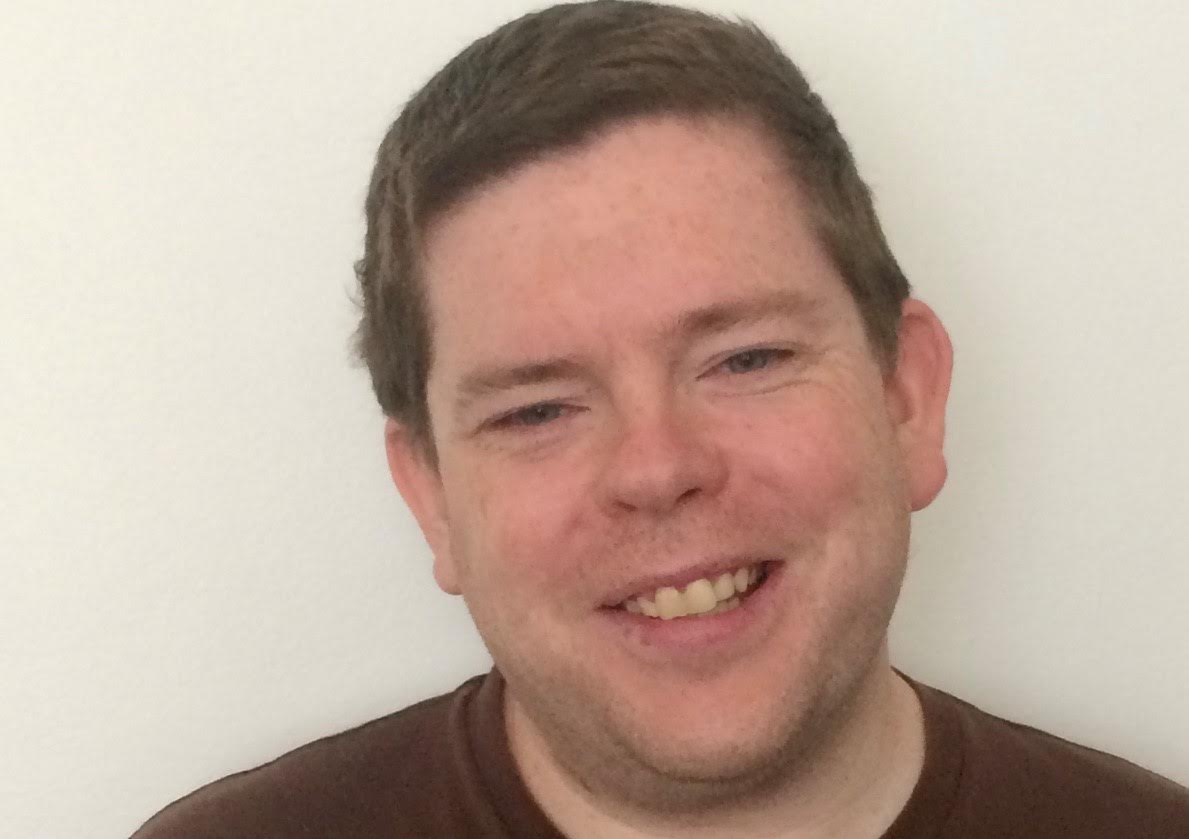 John Earls
Writing for Classic Pop since our first issue, John has been to Adam Ant's house, sworn at by Bob Geldof, touched Johnny Marr's favourite guitar, interviewed Richard Coles on his vicarage bed and serenaded with Last Christmas by Shirlie Kemp. John first specialised in writing about music as editor of Teletext's Planet Sound music column from 2000-09 and now writes about pop for a range of magazines and national newspapers. A Luton Town fan, John also writes about football. His bucket list interviews for the magazine are Grace Jones, Kylie, Siouxsie Sioux and Andrew Ridgeley.